18 Funny Andy Moments From "The Office" That I Always Have To Pause, Rewind, And Play Again
Thank you, Ed Helms.
First and foremost, I'd like to say that Andy Baines Bernard is my favorite character in The Office. That said, he does some pretty embarrassing things on the show. Exhibit A:
But that's what makes Andy, well, Andy. So, let's take a trip down memory lane with some Hilariously Embarrassing Moments™ featuring Andy Bernard.
1.
First, when Andy joined Michael and Dwight in practicing "parkour" around the office.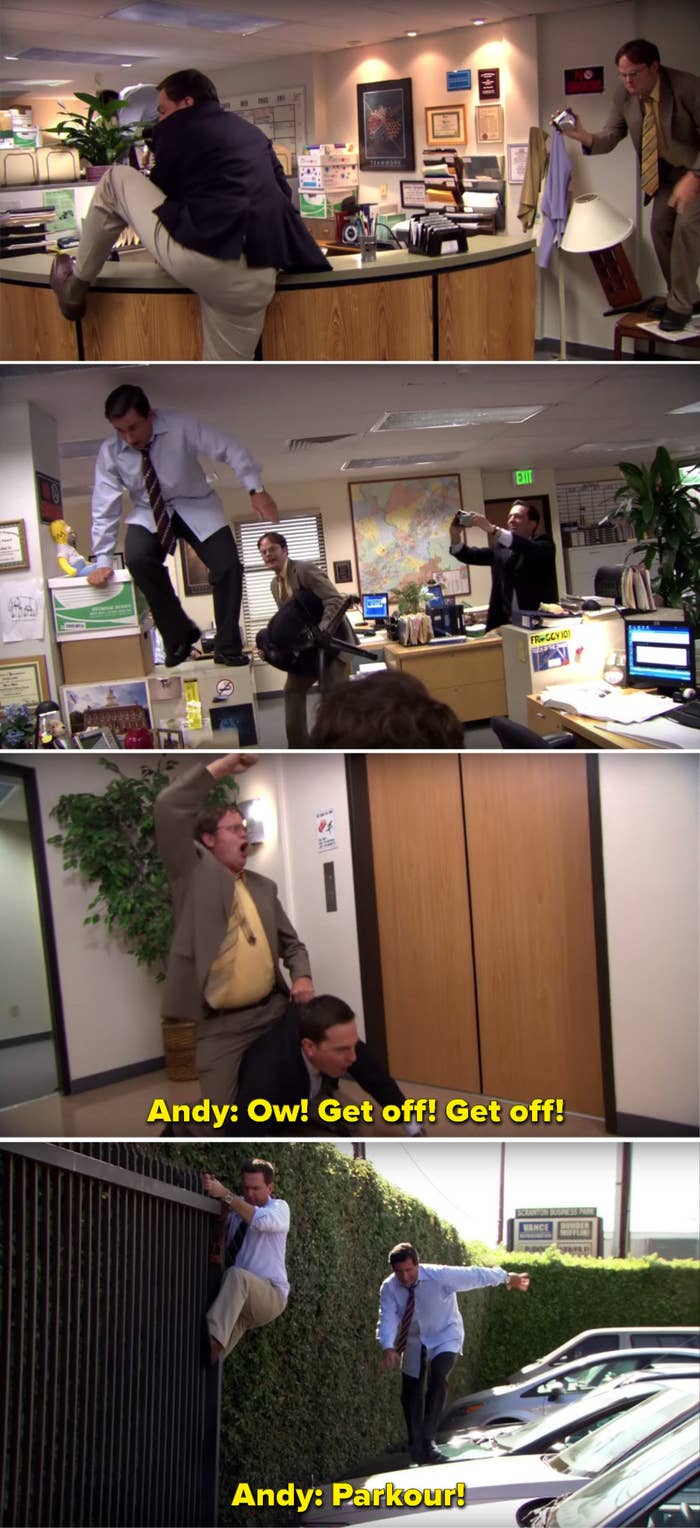 2.
And then when he injured himself by jumping off a truck into a refrigerator box.
3.
When Andy showed off his wicked moves during a dance-off at Jim and Pam's wedding and then, um, ripped his scrotum.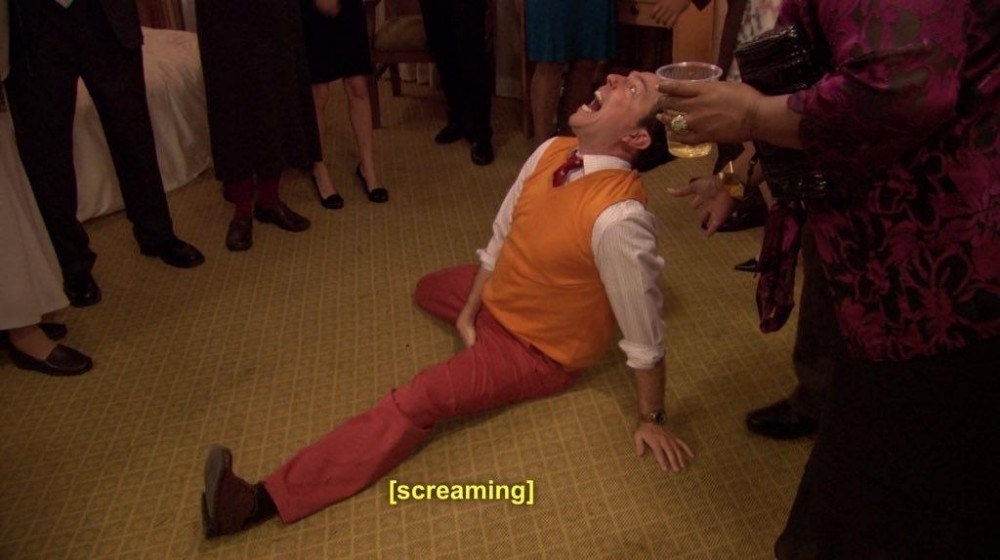 4.
When Andy couldn't remember the gosh darn lyrics to that Kit Kat Bar commercial.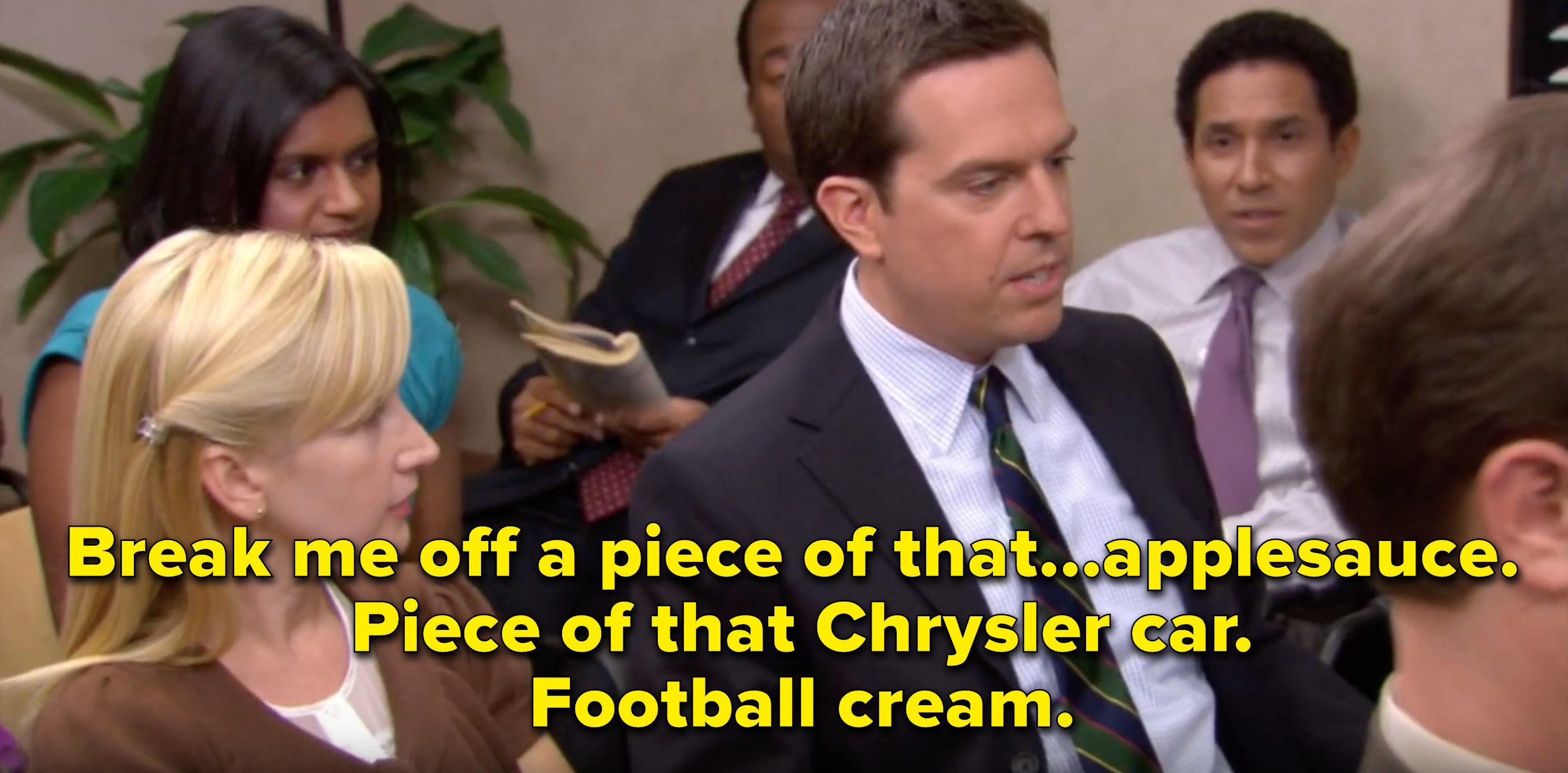 5.
When Jo Bennett, the CEO of a printer company that bought out Dunder Mifflin, arrived at the office, and Andy got a special greeting from her dogs.
6.
That time Andy taped cotton balls to his nipples to prevent nipple chafing before Michael's charity fun run race.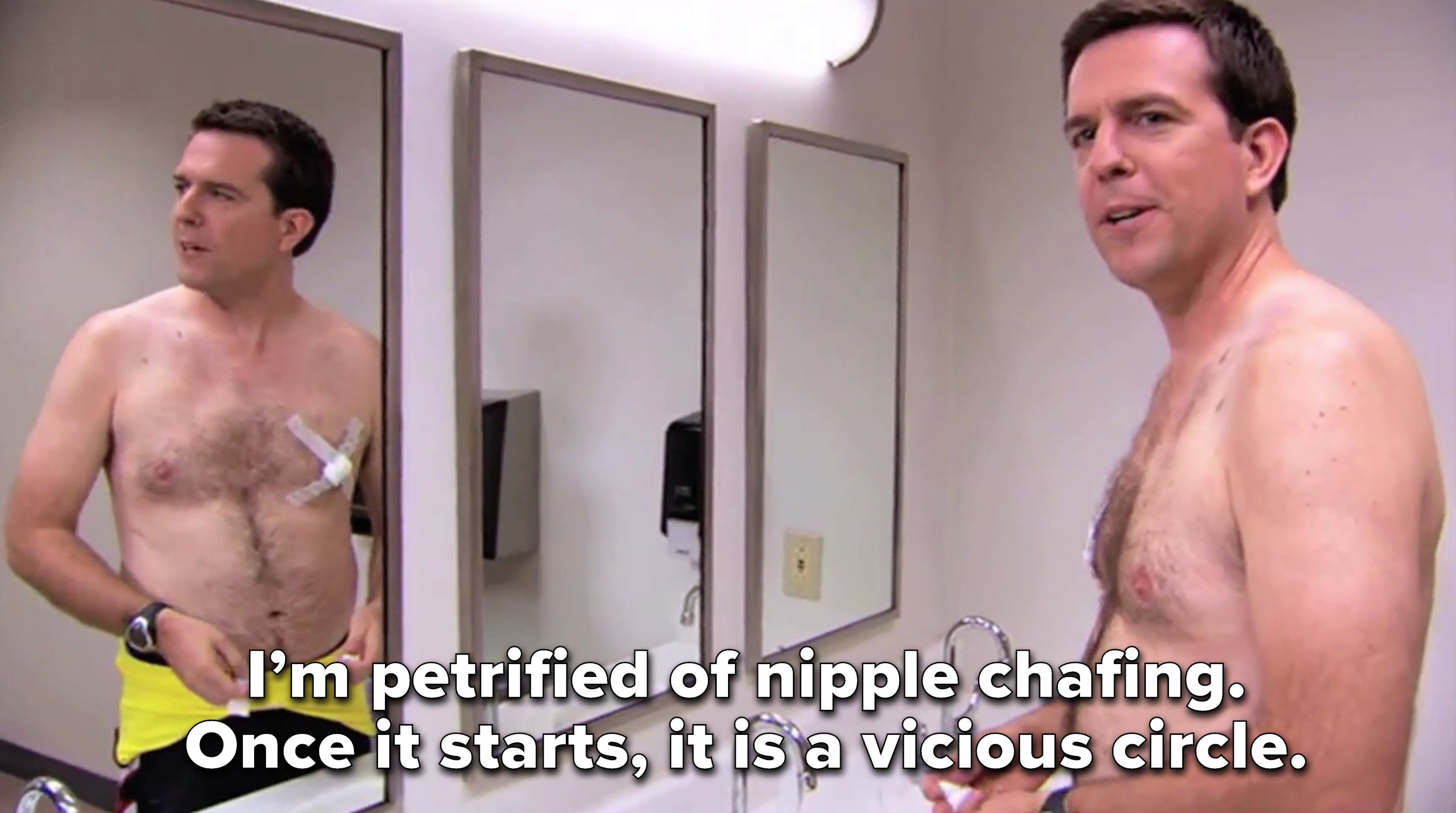 7.
When Jim pranked Andy by convincing him to ask Pam out on a date consisting of everything she hated, and Andy — oblivious — actually did it.
8.
And then when he tried to impress her by singing a falsetto cover of "Rainbow Connection" from The Muppet Movie.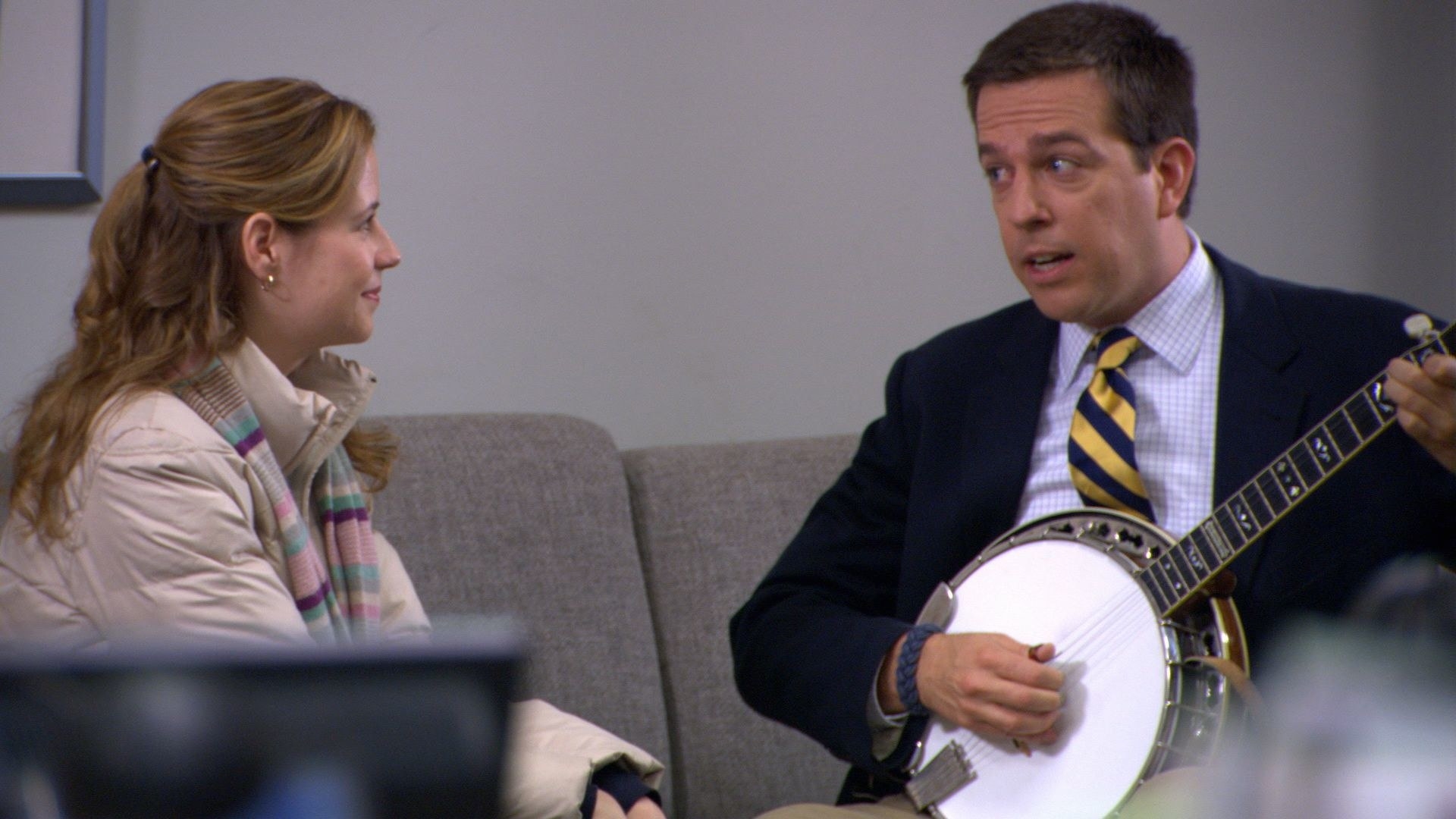 9.
When Andy was in a Sweeney Todd musical — and then decided to bring in the whole cast to perform in the middle of a work day.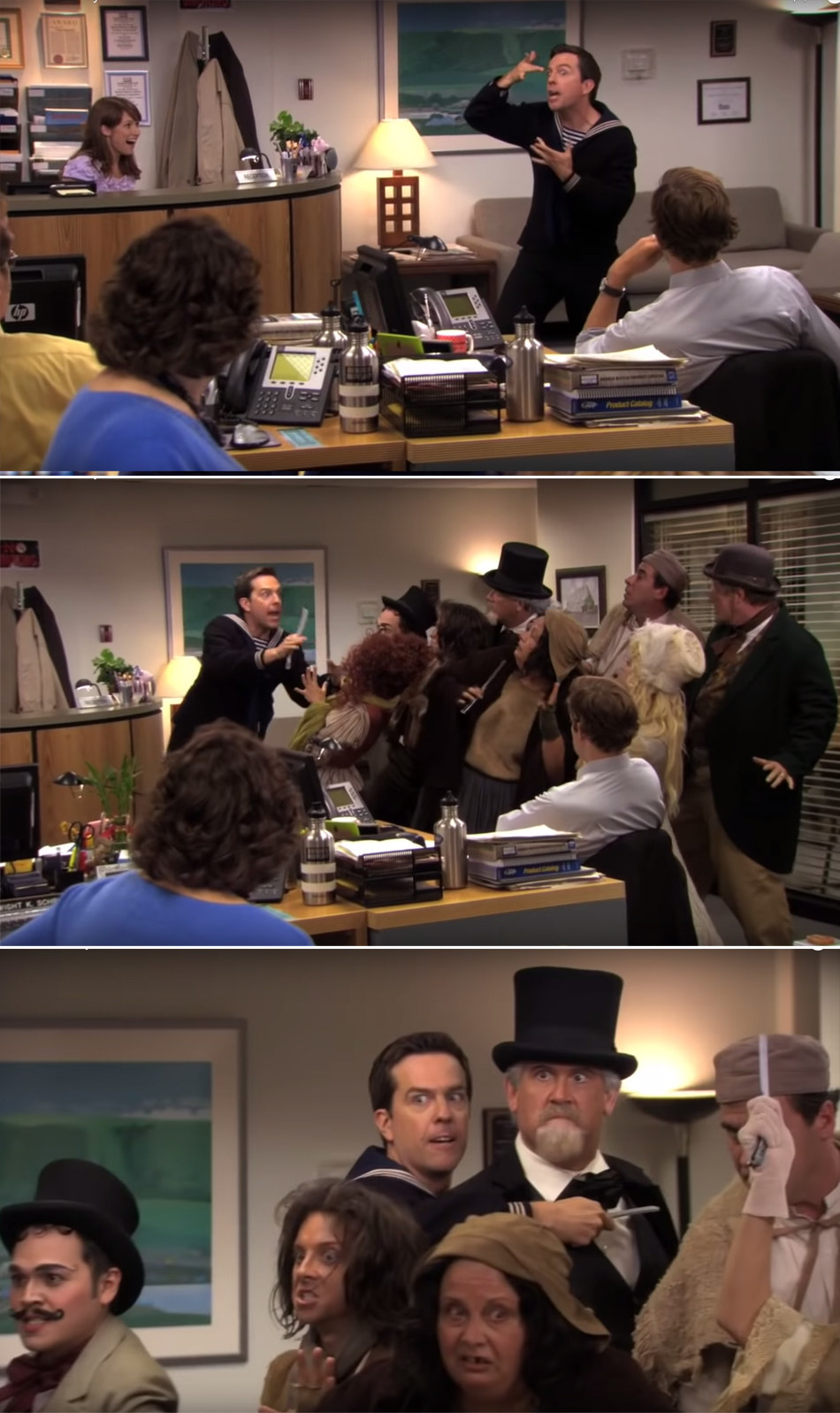 10.
Any time Andy came up with a rhyme.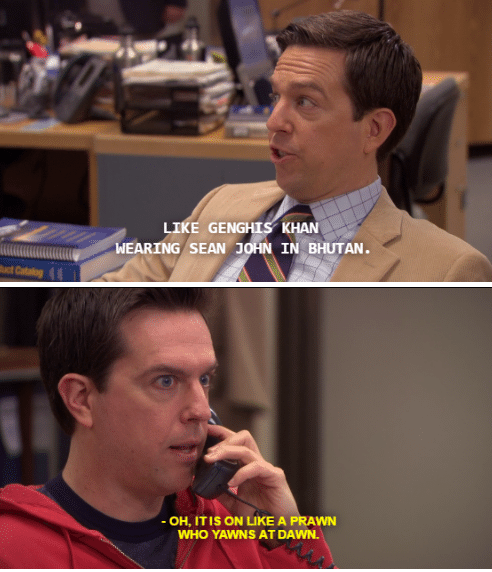 11.
When Andy fell into Lake Scranton after the office "beach games" sumo wrestling competition and then mysteriously disappeared for a while.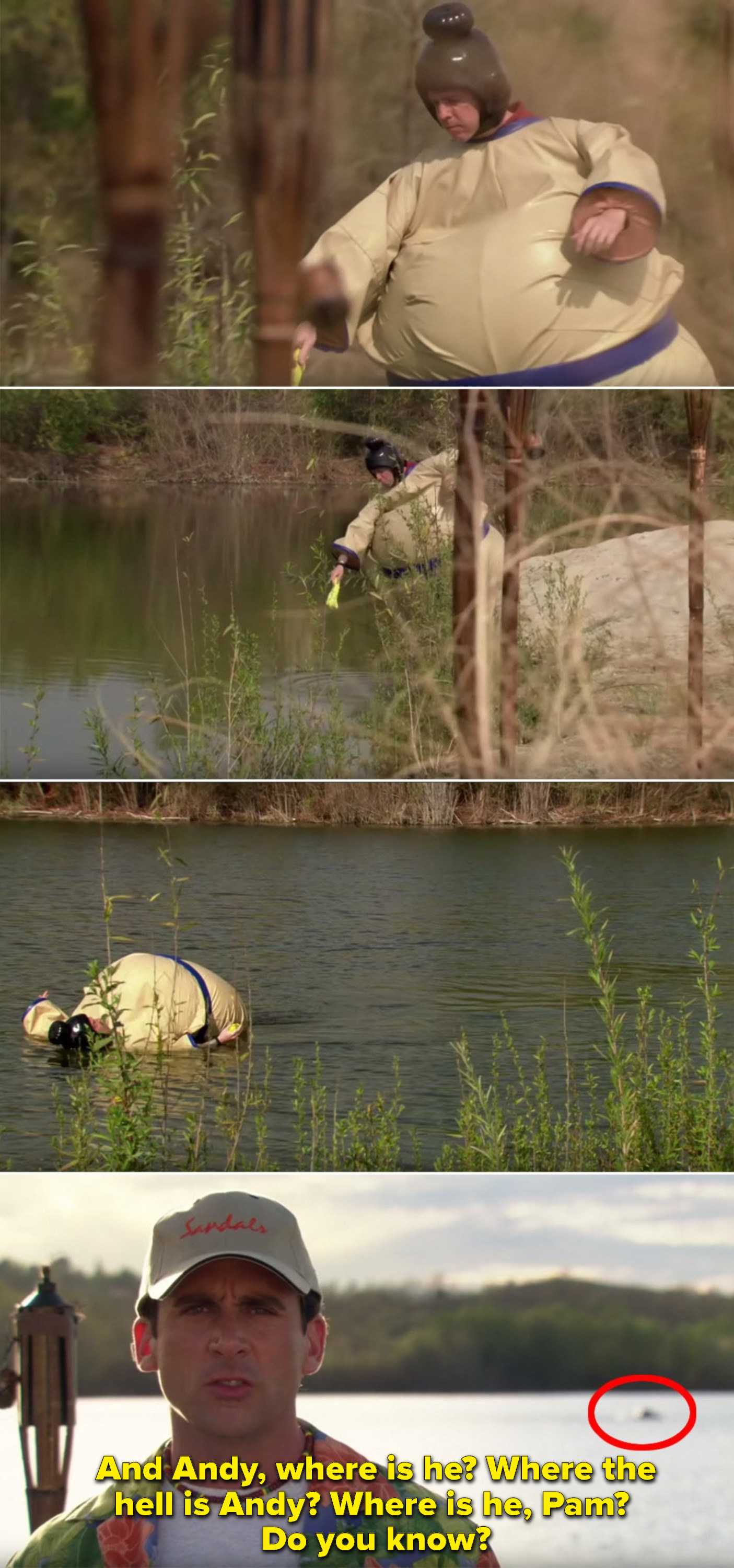 12.
That time Andy asked Pam to set him up with Angela, and he decided to stand like this.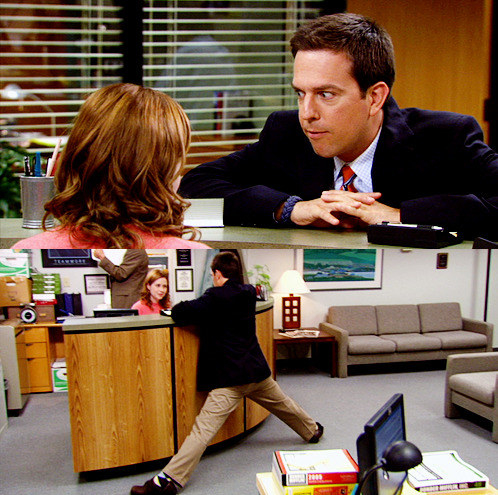 15.
When Andy became intoxicated at Gabe's Glee viewing party and took a random seahorse supplement to win back his ex-girlfriend Erin — and then threw up in Gabe's bed.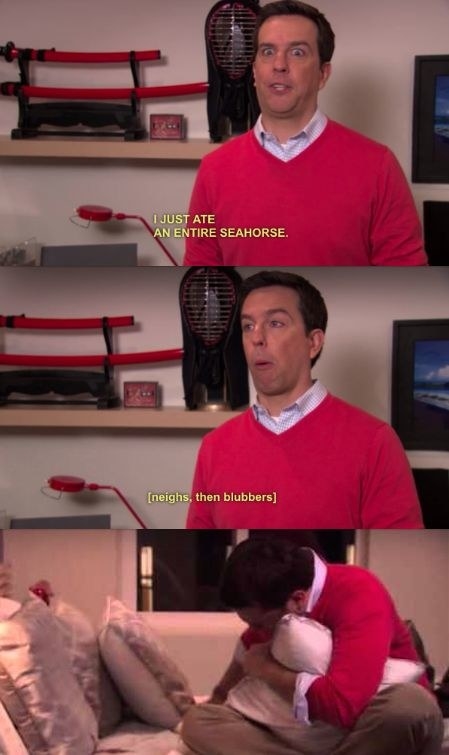 16.
And pretty much any time Andy told stories of his college days spent partying.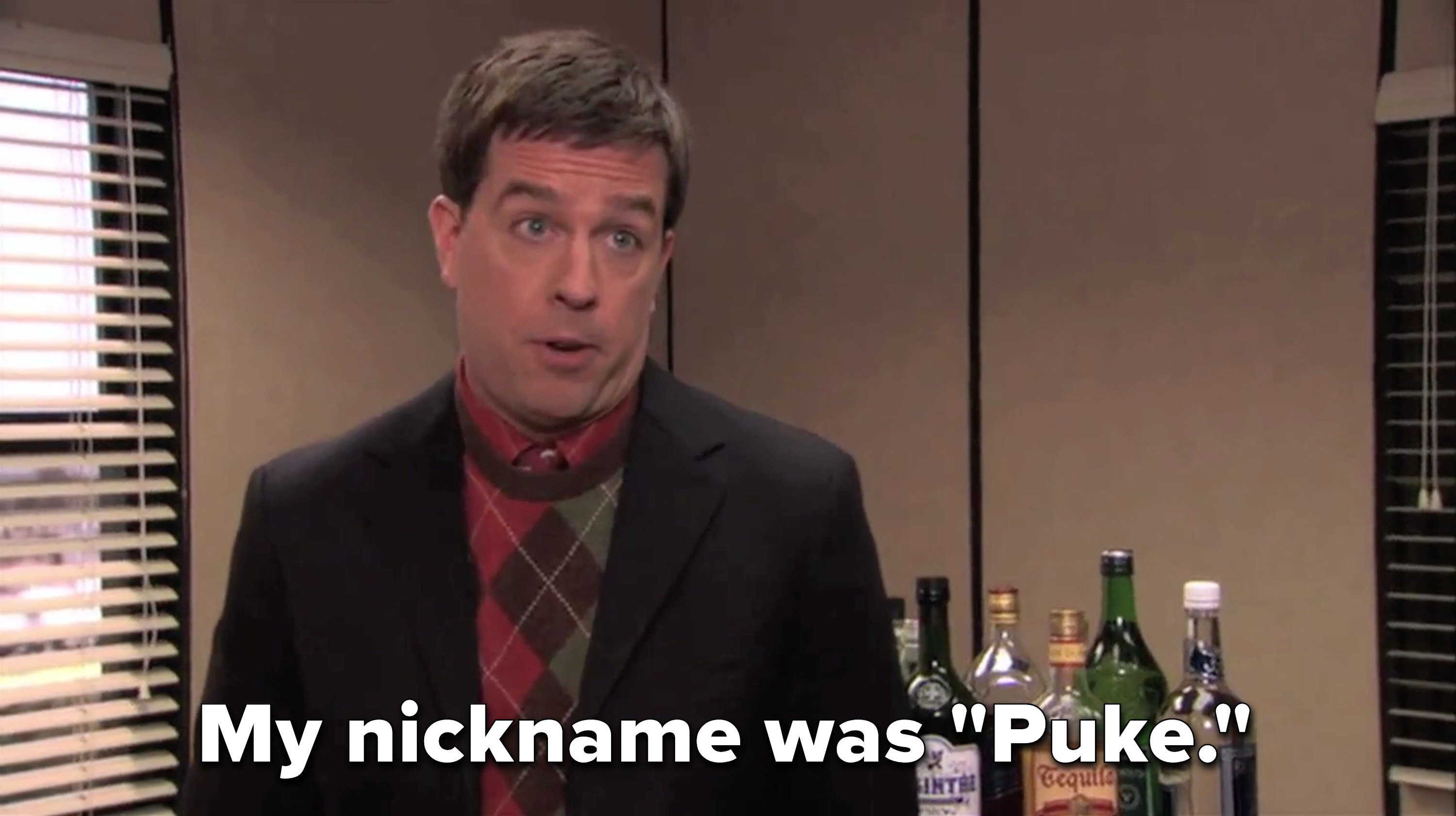 17.
When Andy took his parents' boat to Bermuda for three weeks, and then for some reason, thought he should come back looking like this.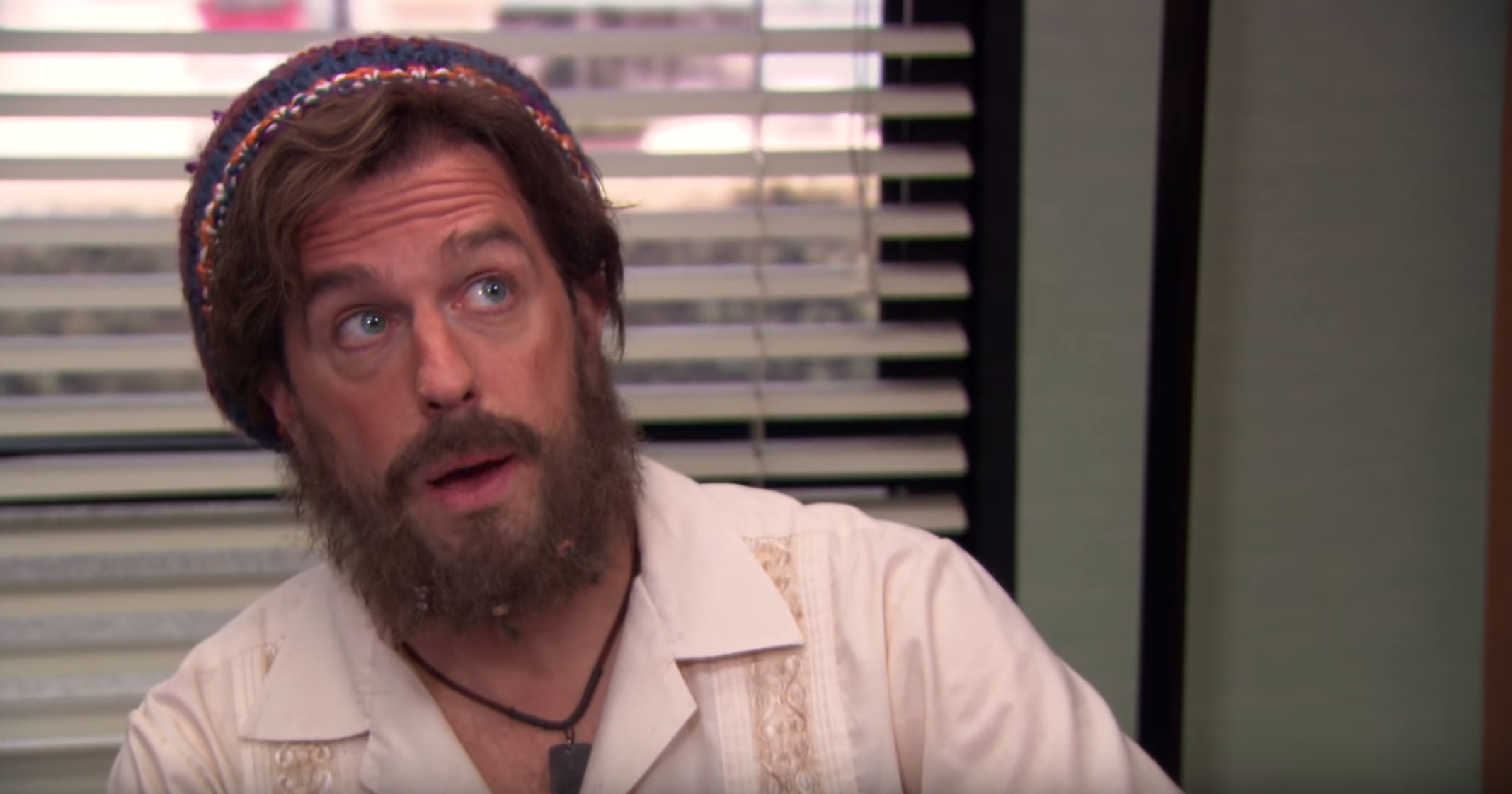 18.
And of course, that time Jim hid Andy's cellphone, and then Andy punched a hole in the wall.