Drake Shared Another Adorable Photo Of His Son, And I'm Still Recovering From How Precious It Is
The Drake and Adonis content we needed.
This goes without saying, but Drake's son, Adonis, is one of the cutest and coolest kids on the block.
After Drake started sharing photos of Adonis earlier this year, the 3-year-old has graced his father's Instagram quite a few times, and every time, my heart is happy.
Adonis's mom, Sophie Brussaux, has also shared photos of him on Instagram — and the content is equally as wholesome.
Just yesterday, Drake shared some photos of him and Adonis on his Instagram story, capturing the sweetest father-son moment.
In the new photos, it seems like Drake is helping Adonis get ready for bed as he helps him tie a durag — Drake smiling and Adonis sitting peacefully — it's just...pure joy.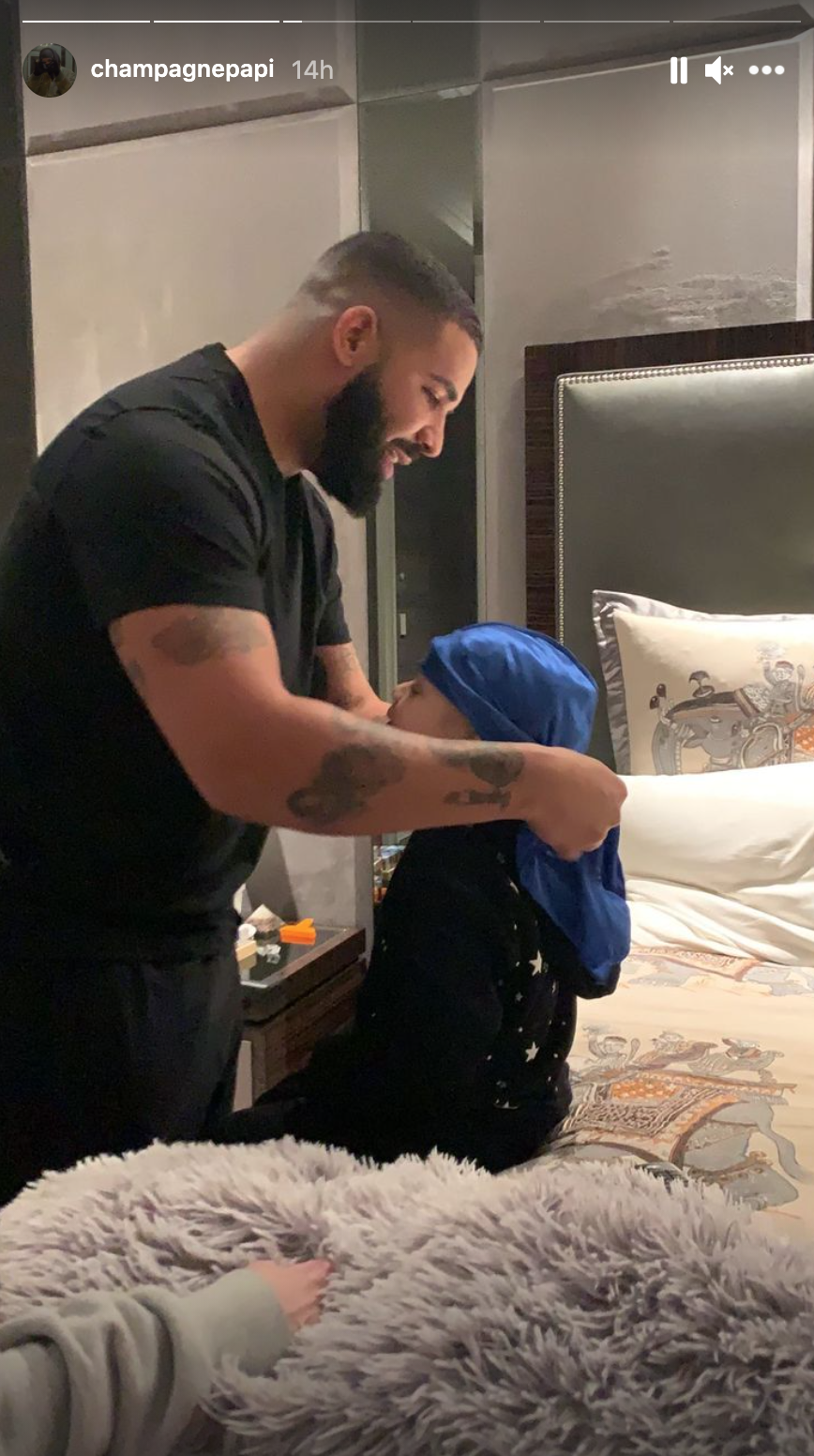 To make the moment even sweeter, Drake's mom, Sandi Graham, also made an appearance in another photo — watching her son and grandson do their thing.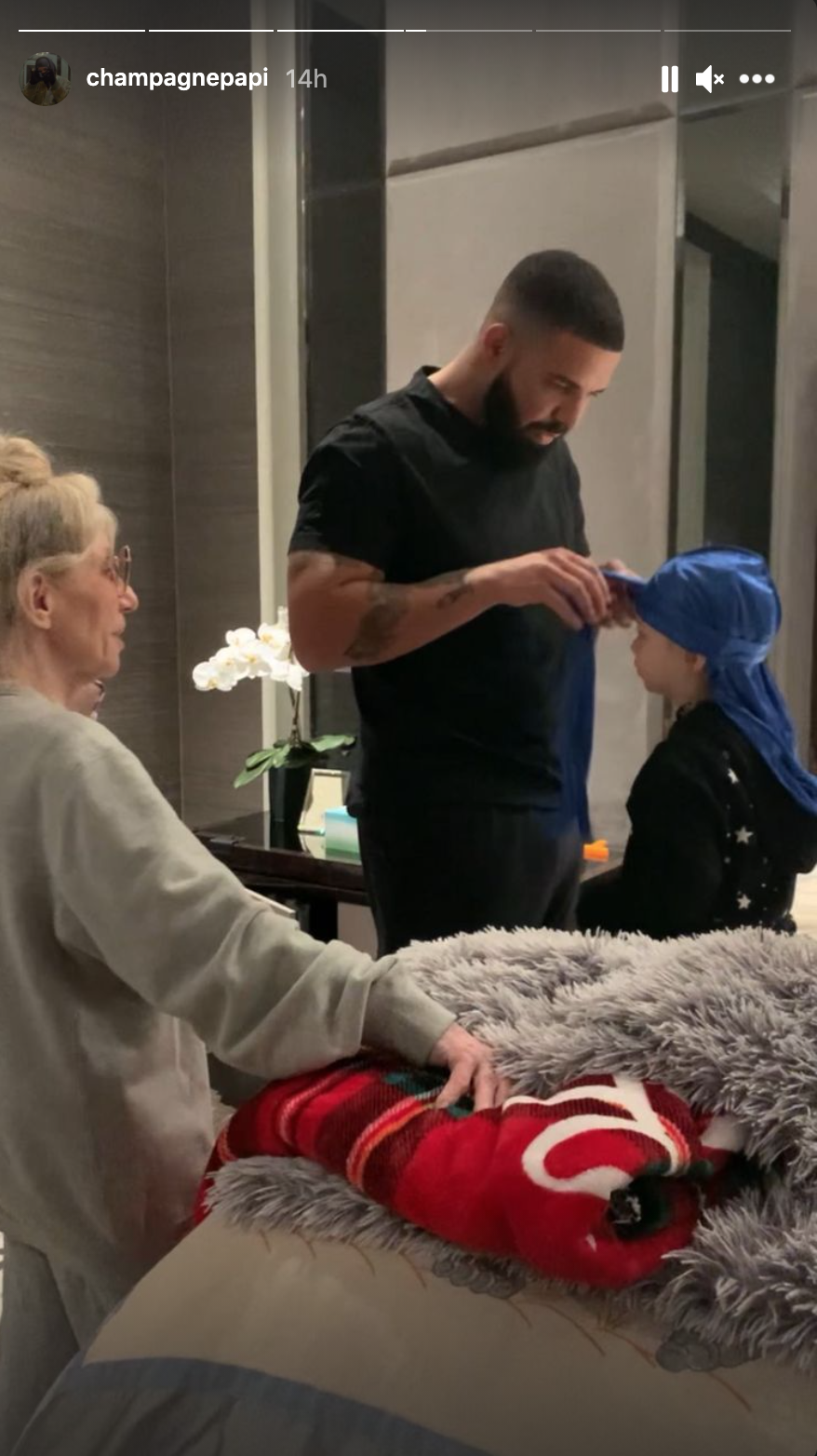 What else could we ask for?
I don't know about you, but I definitely need more Drake and Adonis content in my life!