In wholesome news, Ciara and Russell Wilson recently shared this video of their newborn son Win, and I, quite frankly, love every second of it.
Win Harrison Wilson entered this world on July 23 and has been spreading lots of cuteness ever since.
In the Instagram video, Russell and Ciara have some late-night family time with Win, who's just hanging out, 100% chill, in his father's arms.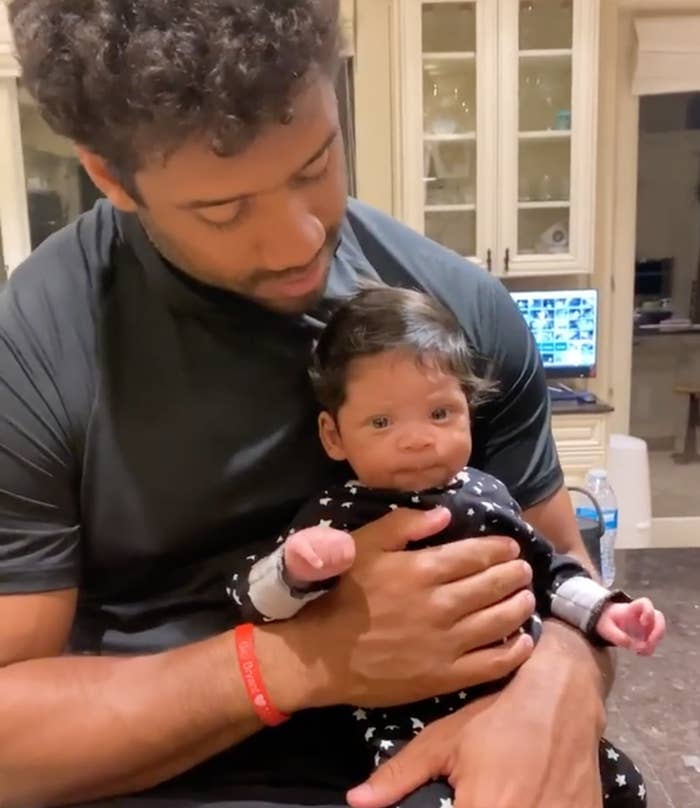 Russell captioned the post: "'Sir Win!' Late Nights! Team No Sleep!" And even though they're losing sleep, Ciara remarks a few times in the video about how "precious" Win is — and I completely agreed with her every time.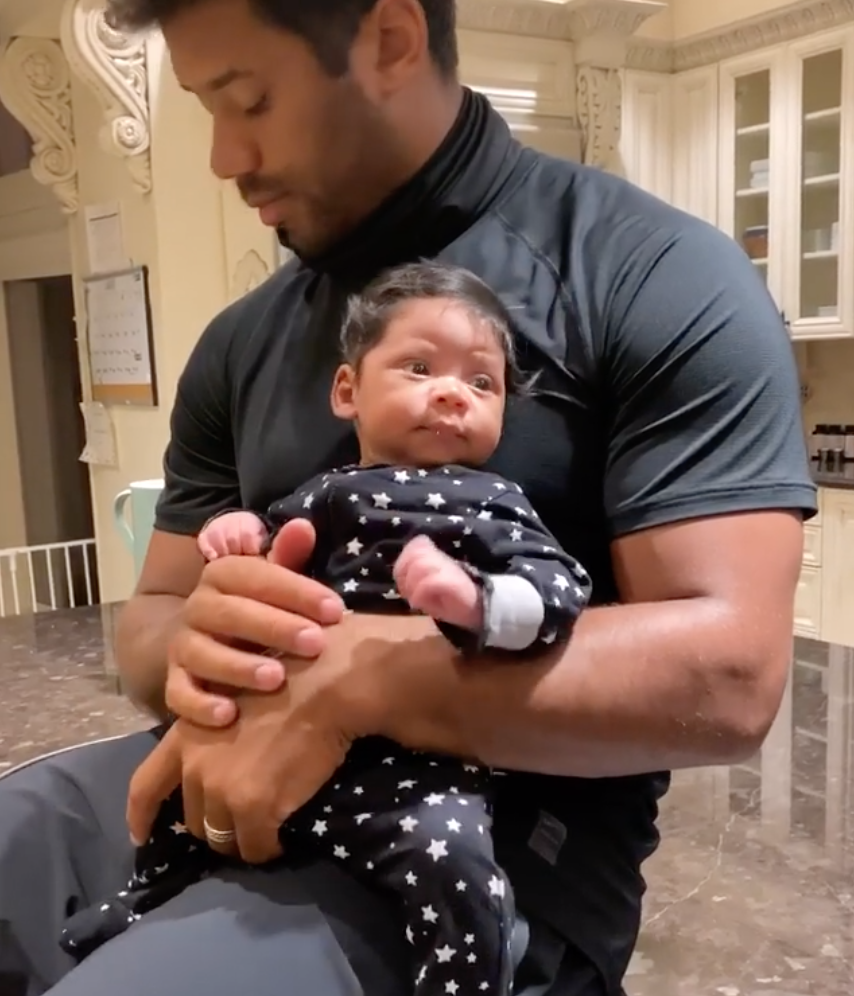 She also noted that fact in the comments, in case you couldn't see that, you know, Win is very precious.

One thing a few people pointed out is the fact that baby Win is already starting to resemble his father. A fan commented: "OMG He's so precious! Did Russ personally birth him lol? My [gosh] they are twins."

Other fans seemed to agree:


And, hey, I'm also seeing a little twinning moment here! For starters, Win has quite a full head of hair like his father, which is pretty impressive for a 1-month-old.
As shown in the video, Russell is loving his twin, and he even joked with Ciara that he's already ready for more children.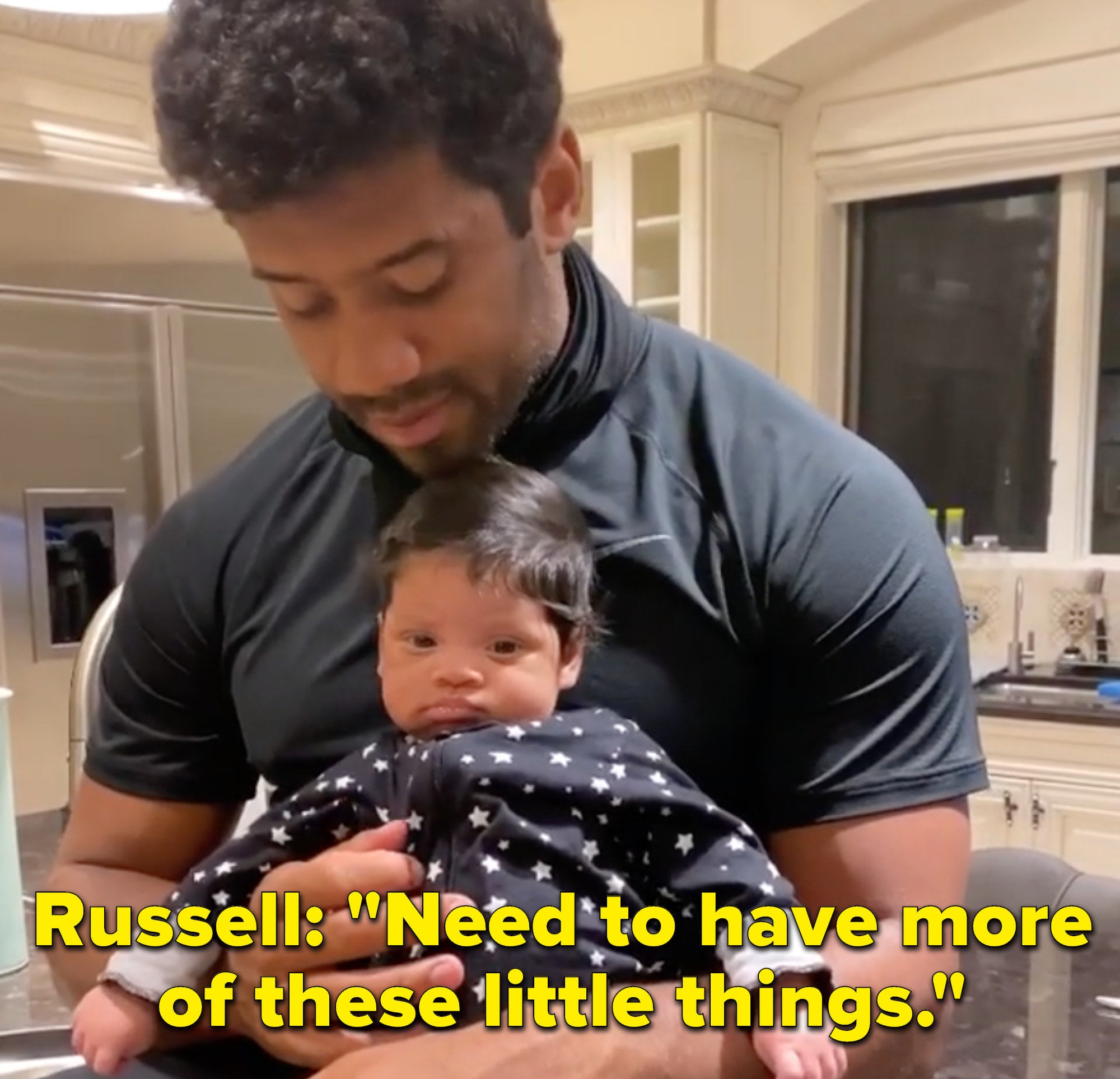 Congrats to the couple, and cheers to all the late nights to come!