Céline Dion is one of those famous singers whose voice is so distinct, you'd pretty much recognize it anywhere.
But then I stumbled upon singer and musician Shuba on TikTok (known as @tiktokbrownchick on the platform), who can sing so similar to Céline, I almost thought I was listening to the legendary singer herself.
Shuba, who was a semifinalist on Season 12 of American Idol, often uploads TikToks doing impersonations of famous singers by singing the latest hit songs in their style. And she's SO good that her videos have been getting millions of views.
I'm TRULY LOVING all the "My Heart Will Go On" vibes. I mean, I've never heard the word "nasty" belted out so beautifully.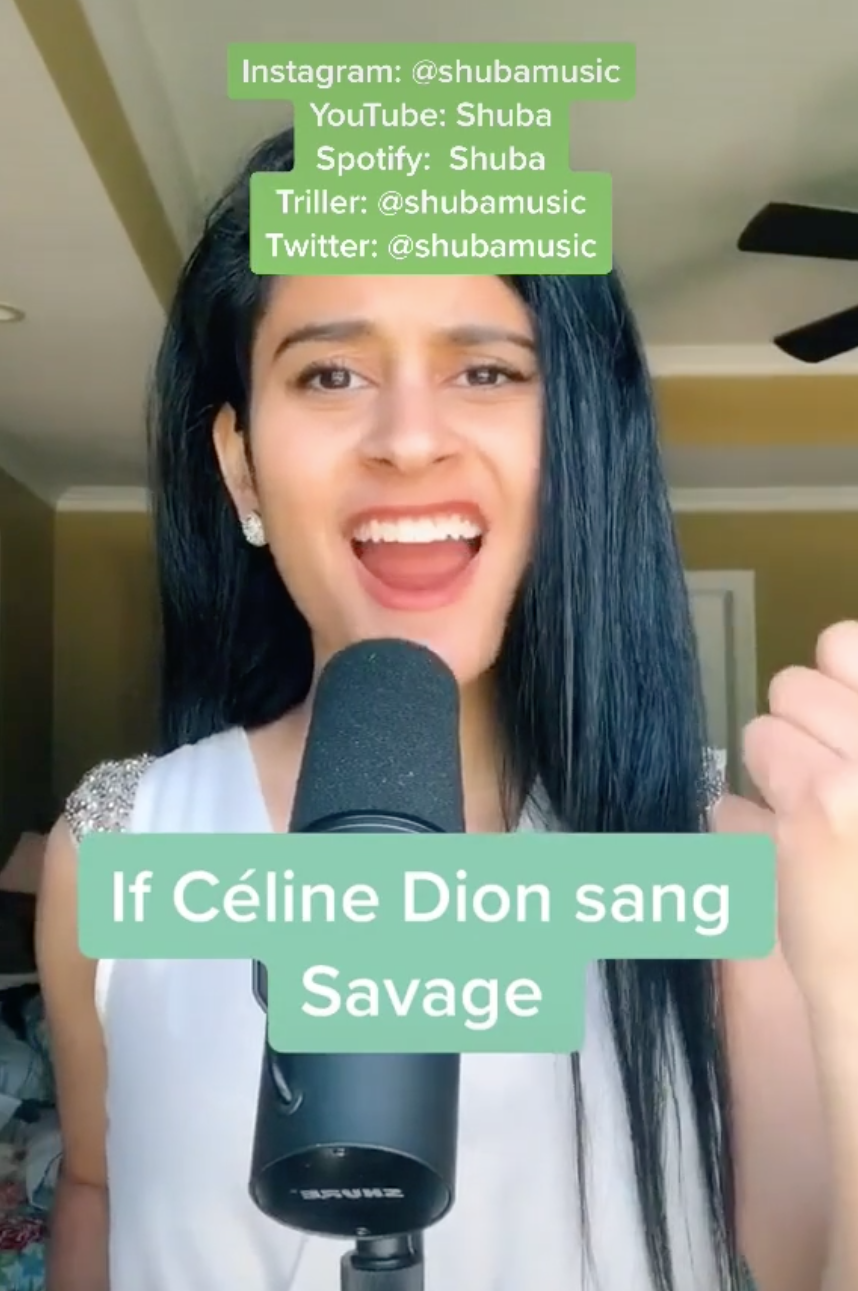 THIS IS BEAUTIFUL!!!???!!!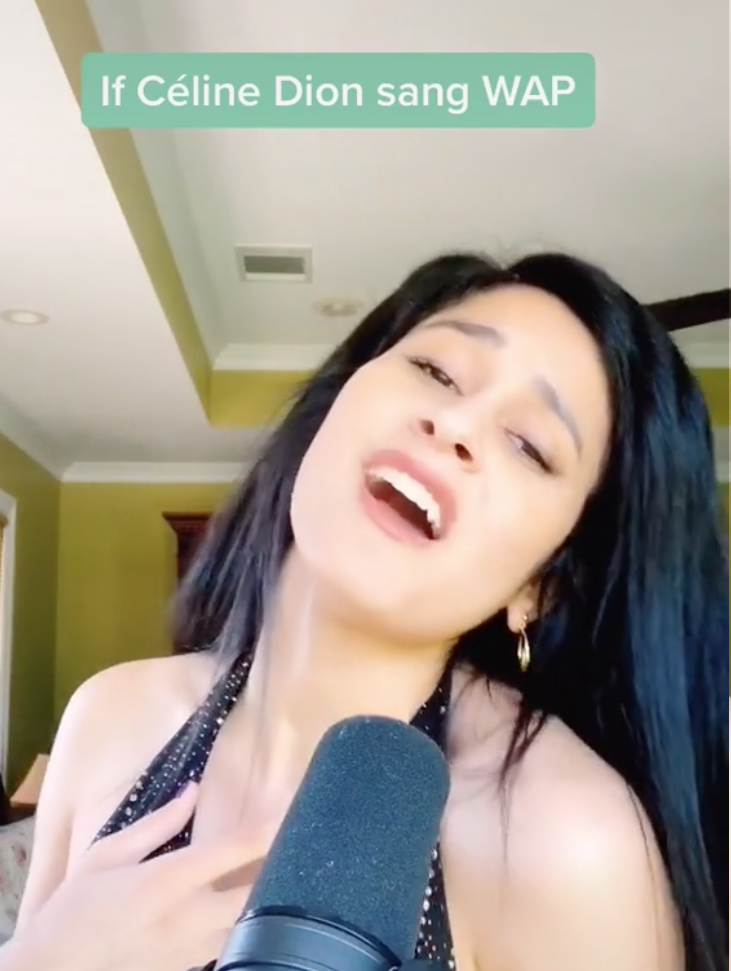 And according to the comments, everyone else has also been amazed by Shuba's talent and sense of humor.




Céline Dion HERSELF loved it so much that she reposted Shuba's "Savage" video on her own TikTok page, enthusiastically captioning the video "Oh wow!" with a shocked and a laughing emoji.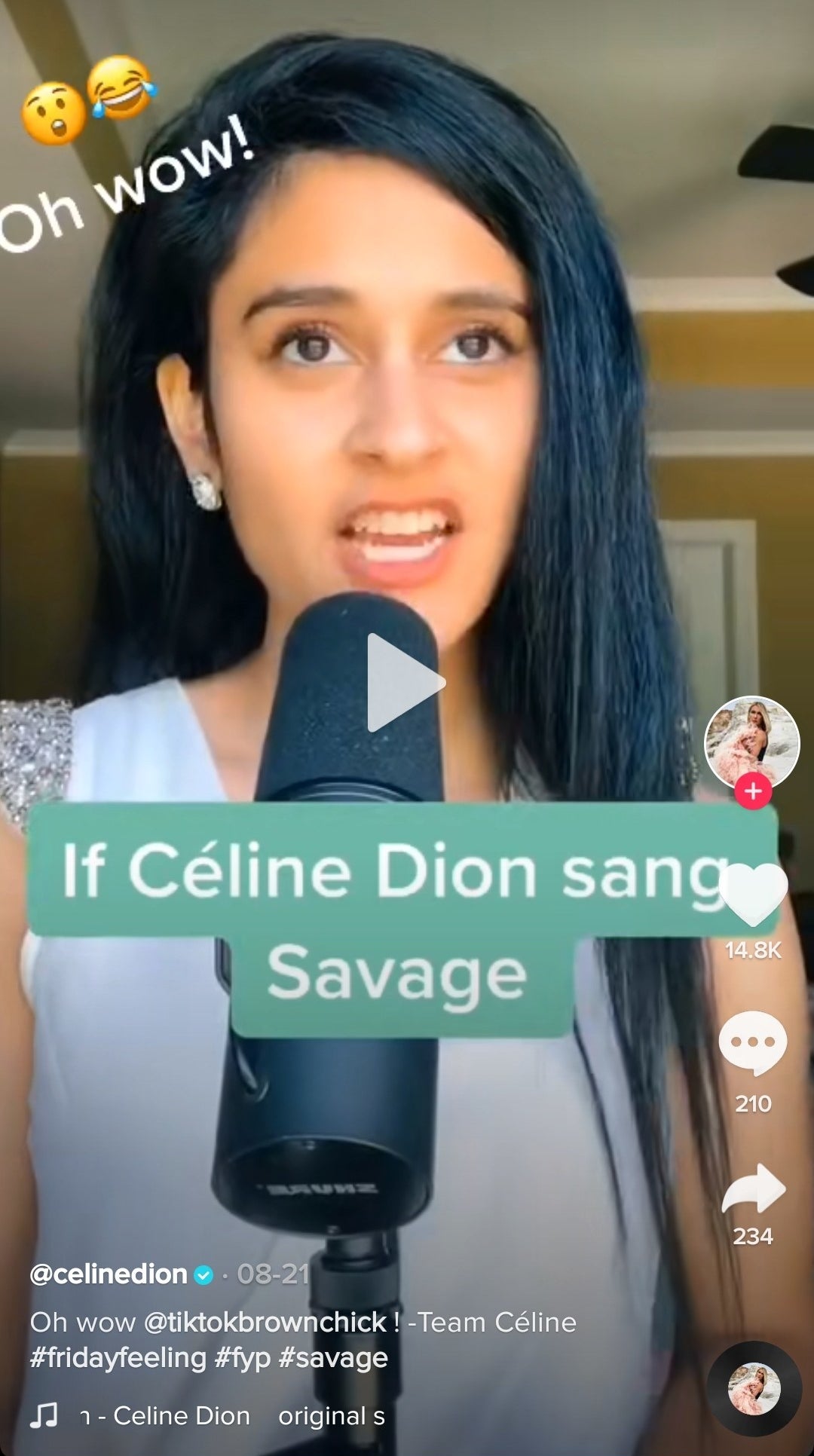 Keep up the fabulous work, queen!!!