NBC

All the time in the world.

I think we spend a sufficient amount of time together at work.

At work functions and at work is just fine.

I try to limit my time with them as much as possible.

I'm fine with seeing them outside of work only if copious amounts of alcohol are involved.

I don't think my coworkers like me enough to hang out.

I'd spend any amount of time with them!

As long as they don't try to push pictures of their children onto me, I can deal with them.

NBC

NBC

They're my best friends. <3

Over time they've become like family to me.

I really like them, but I mostly see myself on the same level as them.

Either winners or losers, there is no in-between.

I like the people I work with. With four exceptions.

Easily some of the best people I've ever met.

I don't really care about them, tbh.

NBC

NBC

Via NBC

Via NBC

Via NBC

Via NBC

NBC

I am aware of the effect that I have on women.

I once went 28 years without having sex, and then again for seven years.

I didn't used to be this way, but now I get action left and right.

I'm really happy with where I am right now in the relationship department.

I've been cuckolded but I do not let obstacles get me down.

Everything in life is sex.

I'm friends with a lot of women, that's about it.

I'm past my prime and happily married.

I think women are too afraid of me.

NBC

I like them because it means we don't have to work.

Halloween parties are very convenient.

I'm more of a fan of parties outside of work.

Count me in as long as Belsnickel is there!

I never really cared for parties.

Office parties are a great way to showcase my Class-A dance skillz.

I've only had a handful of office party experiences and they were less than stellar.

I find it puts too much pressure on the boss.
Which "The Office" Scranton Regional Manager Are You?
You are the regional manager to end all regional managers. You are an imaginative person with a big heart who can put a smile on almost anyone's face. Sometimes you might get in over your head or be too sensitive, but for the most part, people like you, and you like people. Except for Toby.
Look at you, the OG Scranton Regional Manager himself, Ed Truck. You were a well-liked manager and are missed dearly by your previous employees. You were a good person all around, up until the very end. RIP Ed Truck. Gone but not forgotten. Fly away, sweet little bird. Fly away and be free.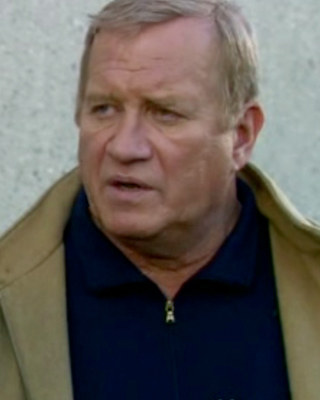 So, you're acting manager, and what an accomplishment that is. You are definitely one of a kind. Although you were only manager for a short amount of time, you provided laughs, confusion, and inspiration for all those scuba-diving, homeless, first-time fridge owners out there that needed a role model like you.
Congratulations doesn't seem like a big enough word. After years and years of tirelessly working for people less qualified and motivated than you, you finally rose up the ladder and got yours. A unique, fearless, and irreplaceable member of any team, you are able to lead any of your underlings to success.
You got:

Robert California
Regional manager for less than a day, you are such a smooth talker that you were able to literally talk the CEO out of her own job and work your way in. You are the LIZARD king, and there is absolutely no one like you in the world.
You got:

Deangelo Vickers
You are Deangelo Vickers, and boy-oh-boy, are you an enigma. Much like Michael in your childlike bursts of joy and wonder, you are unique in terms of mood swings, self-deprecation, and paralyzing presentation anxiety. Perhaps the best part of you is your ability to walk the line of normalcy and psychosis so effortlessly.
Ruh-duh-duh-duh-doo, you are the Nard-Dog himself! You enjoy the perks of upper-class privilege, riding on your parents' boat, hiding in your brothers' shadow, and singing. Your energy and spirit make you very treasured by the people around you — but make sure not to let that go to your head.
Your tenacity and charisma landed you a job for which you did not apply and were not qualified for, but even more congratulations are in order for that reason. While you may have ruffled some feathers at first, you proved yourself to be a loyal friend and caring person all around.
You are the dreamboat that is Charles Miner, Acting Manager. A hard-working and professional boss, you can definitely pick favorites and dislike someone just from a first impression. You have an effect on women that is otherworldly, and people want to impress you so badly that they are willing to fake an interest in soccer.
You are Jim Halpert, Co-Manager. You might be the most well-liked guy in the office, and for good reason. Charming, funny, and smart, you are capable of leading a crowd and making them laugh. Your affinity for pranks is both hilarious and costly, but never let the haters keep you down.
This post was created by a member of BuzzFeed Community, where anyone can post awesome lists and creations.
Learn more
or
post your buzz!