Calling all self-identifying bros.
We've got you covered for your next beach day.
A one-shoulder bathing suit that's guaranteed to turn heads.
The company was started by two guys from Toronto, Ontario who like dogs, strawberry daiquiris and the Toronto Maple Leafs.
Honestly, it kind of reminds me of: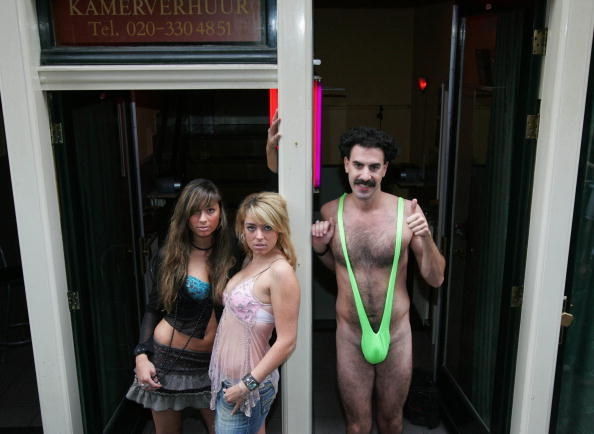 The Brokini promises to "show off your package in style."
And "disappoint your parents."
You can even accessorize it with a mask!
But if you want to support them, Brokinis are currently retailing for $40.
These Brokini bros made a video to help you with just that.