Canadians have each other's backs. So each week we're sharing stories of Canadians being Canadians. Go Canada!
1.
Restaurant drive-throughs are taping debit machines to hockey sticks at check-out to provide that extra Canadian level of protection.
2.
In true Canadian fashion, an equipment manager from Peterborough is using hockey skate laces for face masks.
3.
Shania Twain and other Canadian musicians are coming together for a special music event called #CanadaTogether.
4.
While siblings from Airdrie, Alberta are spreading smiles throughout their neighbourhood by dressing up as dinosaurs.
5.
Jingle dress dancing is being performed on social media to heal and offer prayer.
6.
These men in kilts are now a delivery service on Vancouver Island.
7.
And a Newfoundland couple built an "ice-olation" snow cave. A+ for the pun!
8.
Canadians are leading the charge by creating some of the worlds first COVID-19 rapid-testing kits.
9.
The cast of Schitt's Creek is giving back to the community by raising over $205,000 for food banks in Canada and America.
10.
Torontonians are getting creative with social distancing by playing Hangman with their condo neighbours.
alexasteele / Via Tiktok
11.
While others are taking part in the #CNTower challenge by using items from around the house to build mini replicas of the CN tower.
12.
And finally, a 13-year-old from Okotoks, Alberta is using his 3D printer he got for Christmas to print PPE for healthcare workers.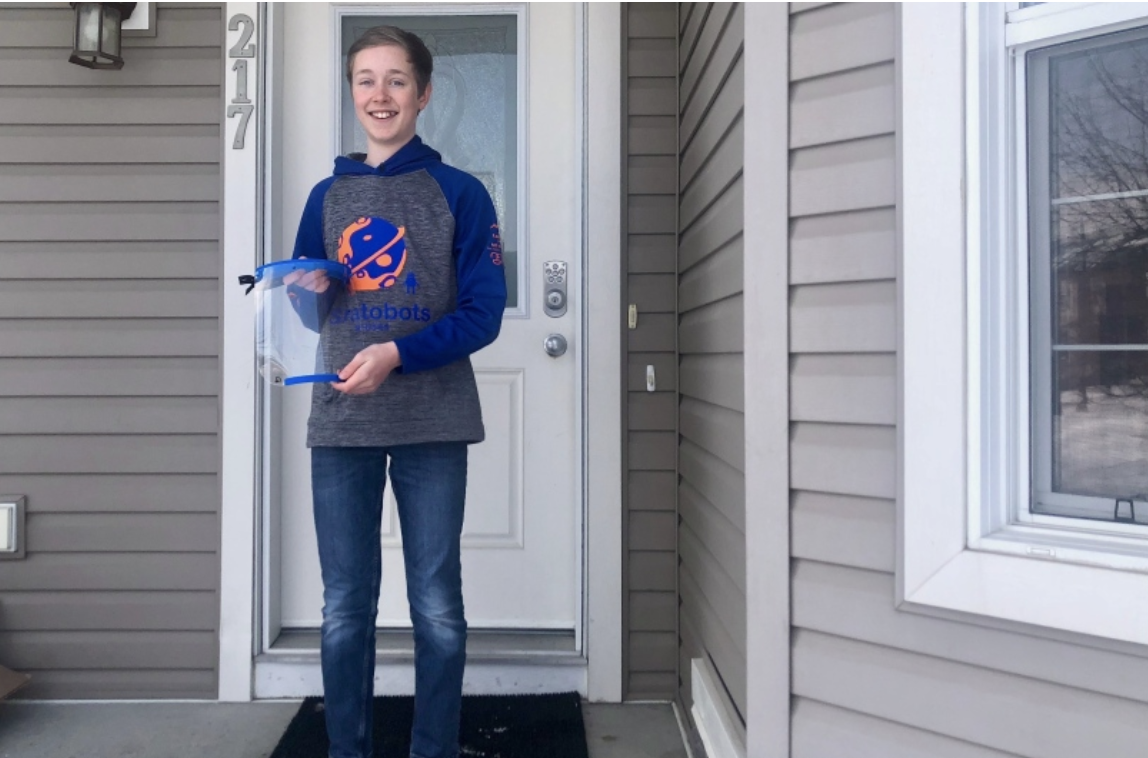 Have a feel good story? Drop a comment so we can feature it next week!