This post has not been vetted or endorsed by BuzzFeed's editorial staff. BuzzFeed Community is a place where anyone can create a post or quiz.
Try making your own!
People Are Outraged At A Picture Posted By Arizona Teens
The viral photo sparked controversy all over Arizona.
Friday morning Desert Vista High School in Ahwatukee, Arizona gathered to picture their annual senior photo. With each senior at the school having a letter taped to their chest to spell out a class slogan.
A group of six girls then decided to take it a step further by rearranging themselves to form a racist word and posting it on Snapchat.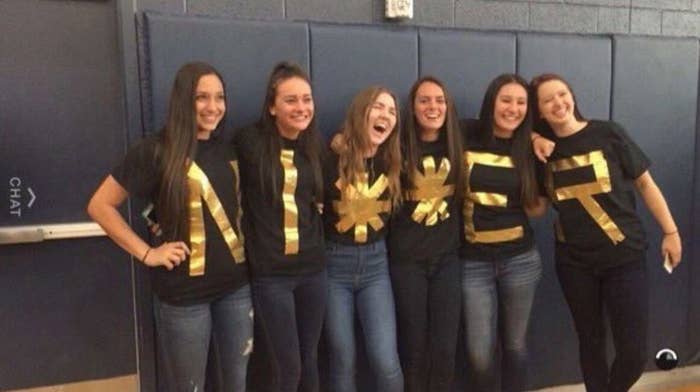 Their photo was soon screenshotted and uploaded to Twitter. The outrage started instantly.
Even Grey's Anatomy star, Jesse Williams, shared his thoughts on the situation.
The Tempe Union Superintendent Dr. Kenneth R. Baca released a statement which read:
"The event that took place today at Desert Vista will not be tolerated. It is unacceptable for any racial slur to be used regardless of intent. We need to understand that words matter. I can assure you the appropriate disciplinary action will be taken."
Following a statement from Principal Dr. Christine Barela:
"Dear Desert Vista Families,
We want to let you know we share your outrage and disappointment over the actions of a handful of our students today.We want to make it crystal clear those actions are unacceptable and will not be tolerated at Desert Vista. Those actions do not represent who we are as a campus.We can assure you we will discipline these students in accordance with district policy and ourstudent handbook. While we don't discuss individual discipline, we can tell you that in addition,the obvious need for sensitivity training will be addressed. As a precaution, Phoenix Police will be increasing security at and around Desert Vista."
A student ran social media account also took to Twitter to reply to the incident.
Although the damage has been done. People have even taken to change.org to petition for the dismissal of the principal.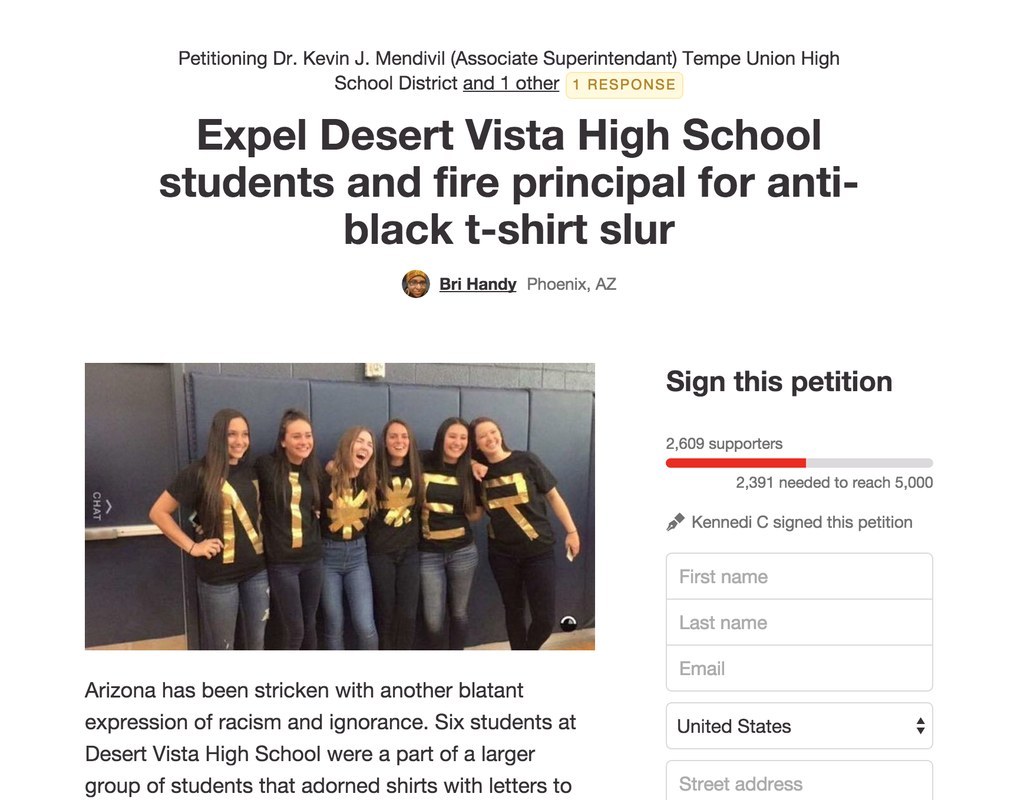 Over 2,000 signatures have been recorded.