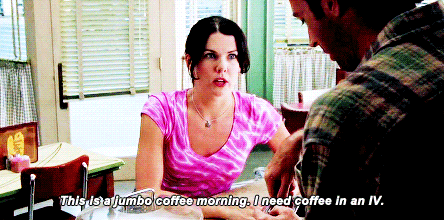 Let's be real, the show will hit Netflix at 12:01am PT, and you'll need to guarantee that you can make it through all four 90-minute episodes in one go. THIS IS WHAT YOU NEED. Although sheer anticipation should be enough to power you through.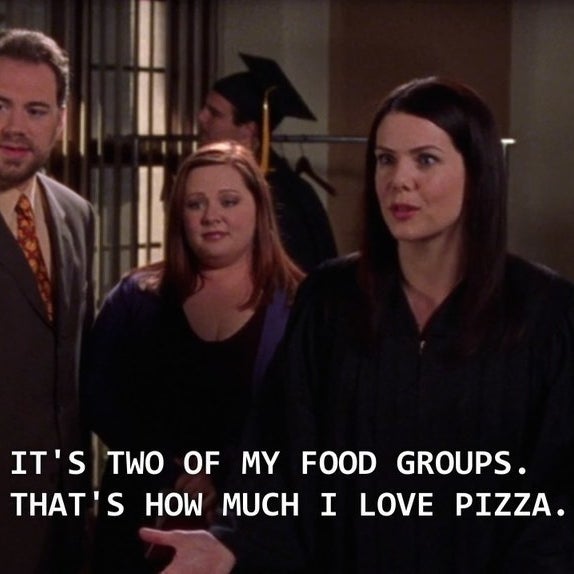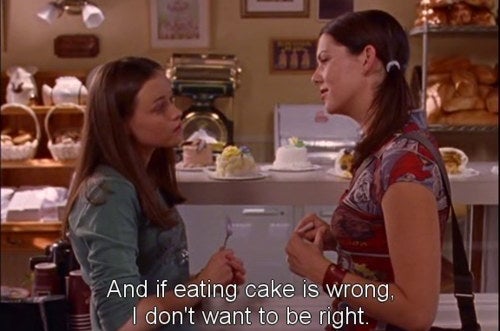 4.
Indian Food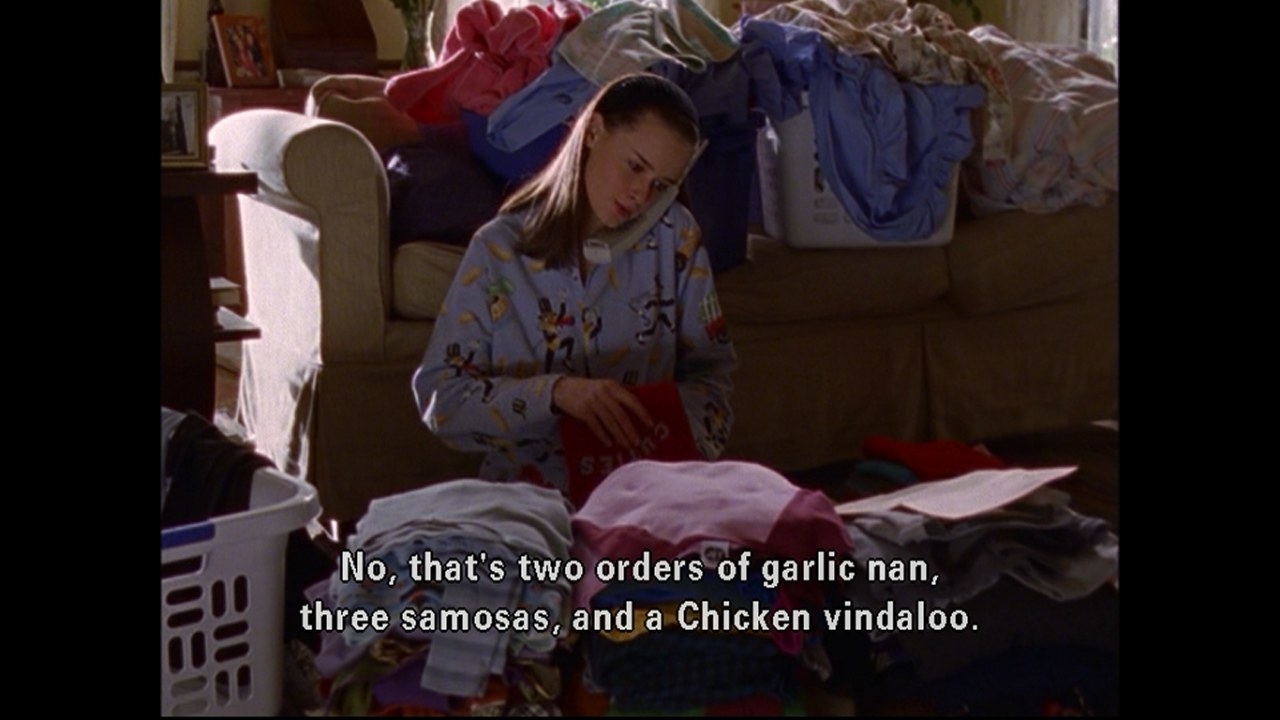 5.
Burritos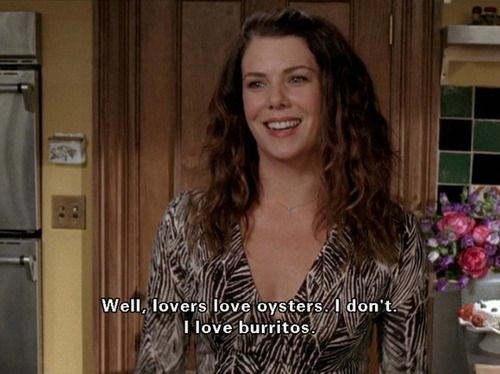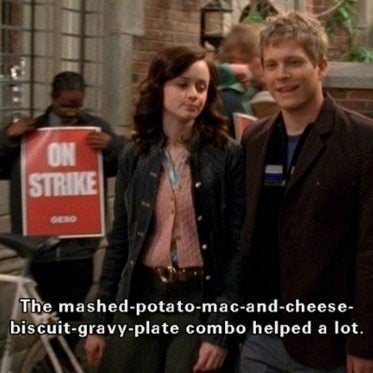 8.
Burgers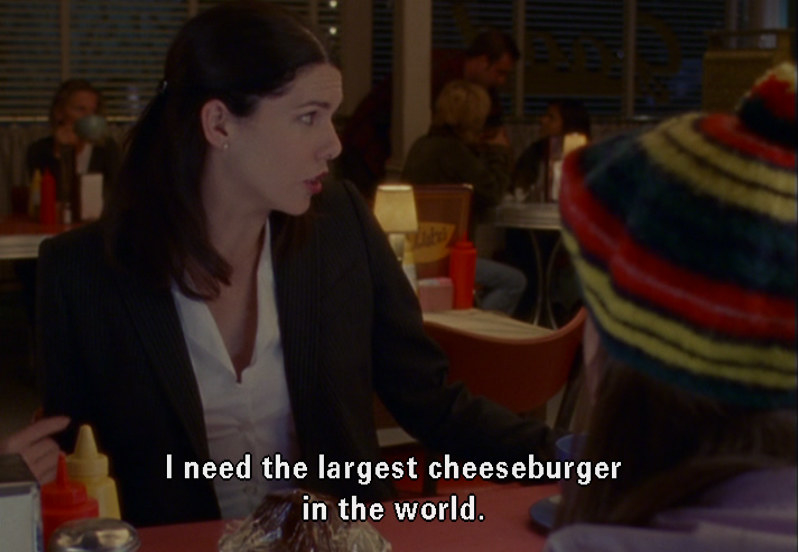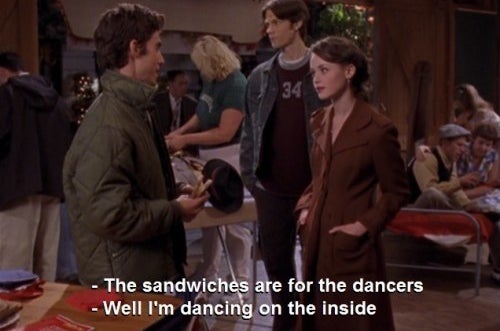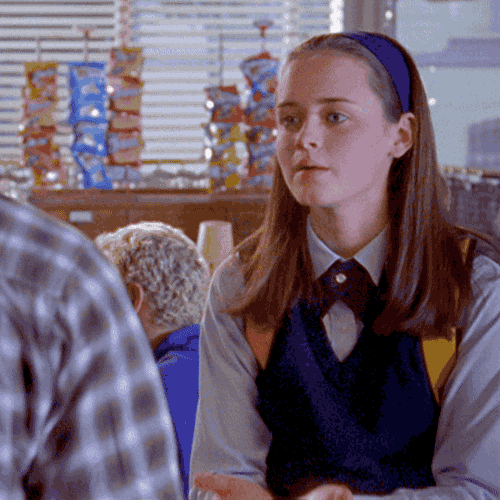 If Danish Day is also November 25th then yes it is.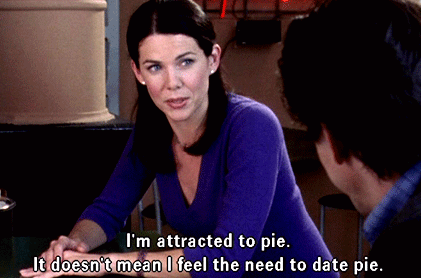 I'm sure Lorelai prefers that it's boysenberry but any will do, really.
12.
Cookies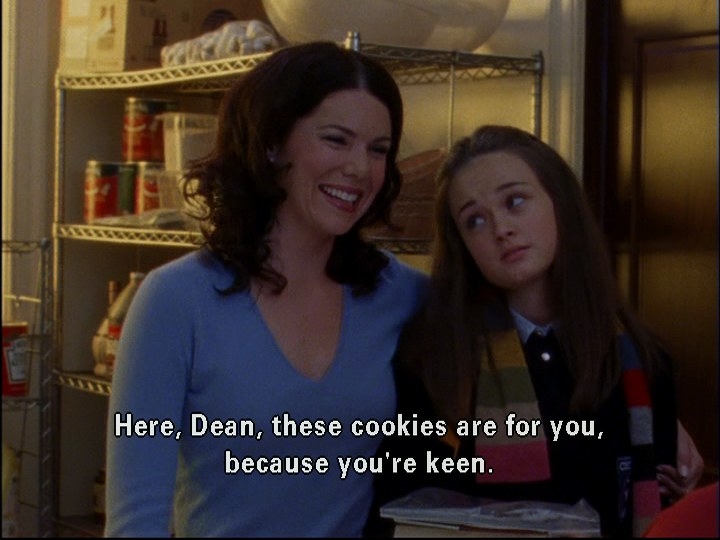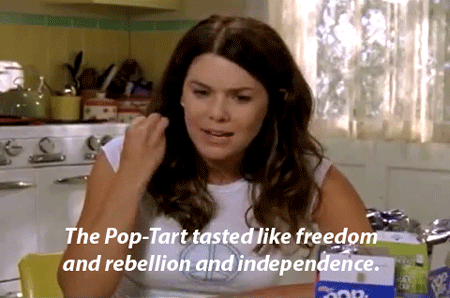 Ignore the apple, those aren't allowed.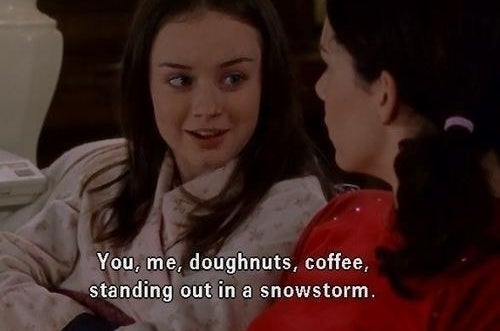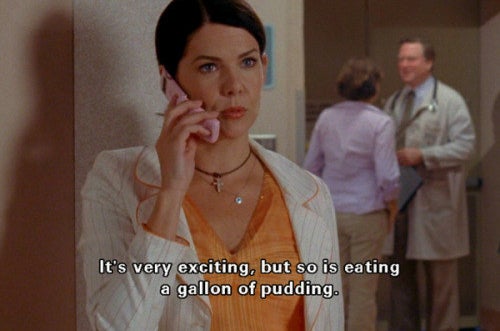 To only be served in a crystal bowl.
16.
Red Vines and Marshmallows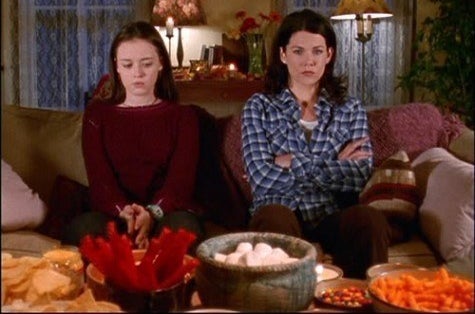 And whatever junk food you may spot on the table.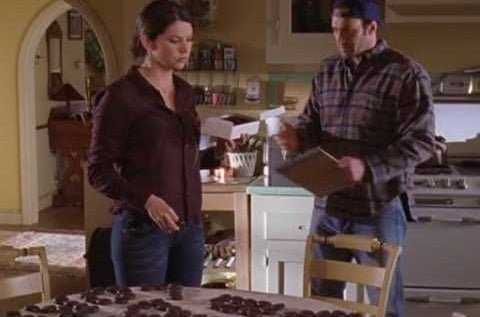 They're not just to be had on birthdays.
19.
Kit Kats

20.
Ice Cream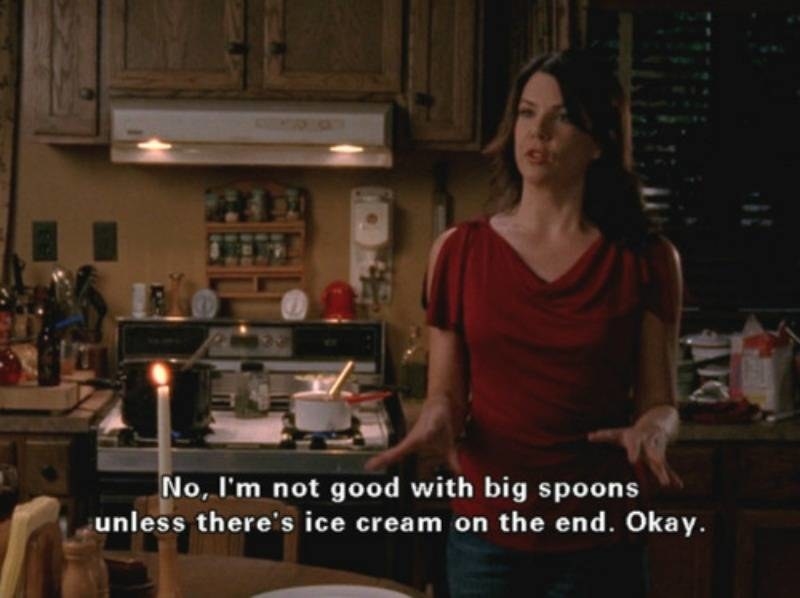 21.
And Chinese Food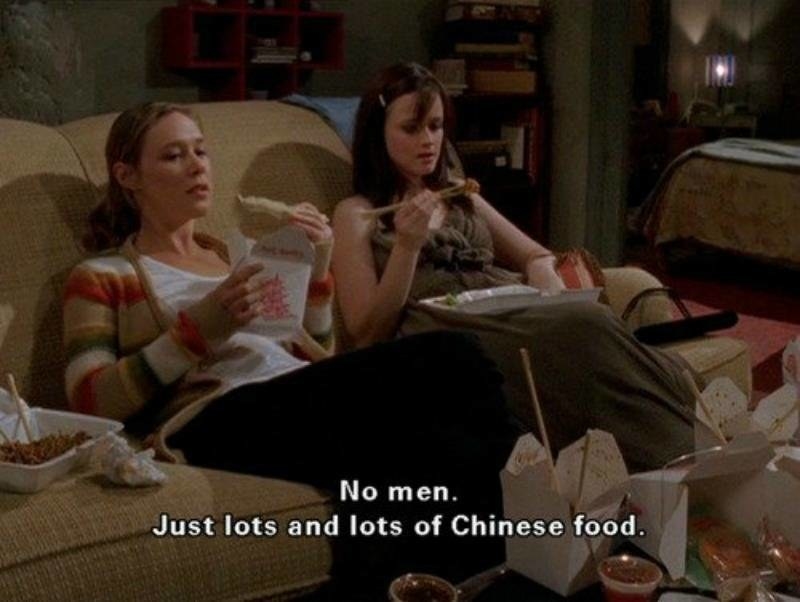 Of course there's other things, like popcorn, chips, and Twinkies.
No matter what you choose for your feast, just remember prepare in advance.