1.
When he made this declaration of love to Peyton.
2.
When he introduced everyone in town to his daughter Jenny to show that he wasn't ashamed of her.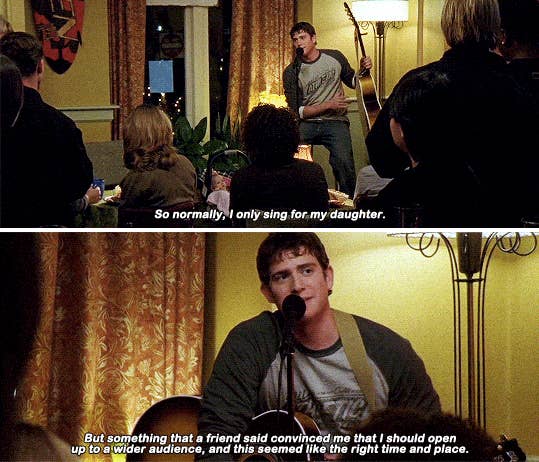 3.
When he sang his daughter to sleep.
4.
When he continuously reminded Lucas to not let anyone get to him.
5.
When he was the only member on the varsity basketball team to be nice to Lucas after he joined.
6.
When he wasn't afraid to talk back to Nathan.
7.
When he didn't give into peer pressure.
8.
When he was on the other side of the adjoining hotel room door.
9.
When he walked the catwalk as the Raven's mascot at the "Boy Toy" auction.
10.
When he did everything possible to protect Jenny.
11.
When he came back to town to help Peyton because he was worried about her.
12.
When he gave Lucas dry clothes after the team hazing began.
13.
When he had the sweetest smile on his face when he saw Peyton at the airport.
14.
When he was nothing but honest with Peyton.