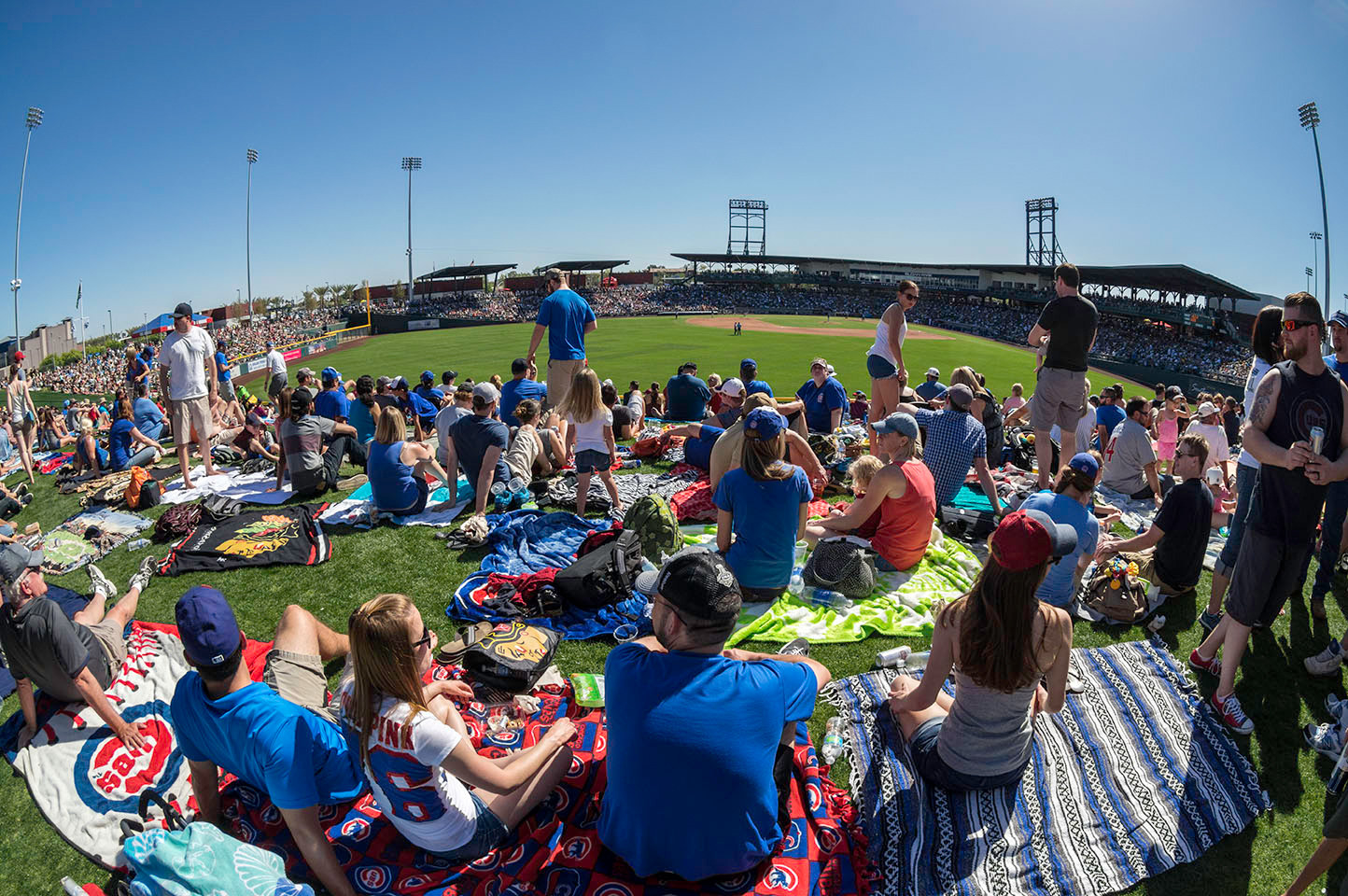 With many out of state visitors flooding the Valley to enjoy sunshine and Spring Training for the rest of the month, below is a list of of the top five restaurants families can agree upon before or after a game.
These establishments were chosen by taking into consideration places grownups and children alike will love because of the tasty food, frosty drinks and upbeat atmospheres. All five restaurants have multiple locations near Spring Training facilities across the Metro-Phoenix area, along with many being close in proximity to popular hotels; so the options for memory-making are endless.
Top FIVE Restaurants to Enjoy as a Family
1. Oregano's Pizza Bistro - While adults will enjoy the swanky vibe, cool cocktails and traditional Chicago-Style Deep Dish Pizza, kids will be engaged with dough they can roll, shape and play with until their food arrives. Plus, everyone can agree upon the Original Pizza Cookie for dessert ---- that freshly-baked, ooey-gooey cookie topped with vanilla bean ice cream treat is a home run every time. For locations ranging from Peoria to Tempe, and more visit: http://oreganos.com/locations/
2. Mimi's Cafe - Whether it's a delicious cheesy brunch omelette with a mimosa, or a spicy jambalaya with a margarita, Mimi's Cafe has an impressive menu for adults and children alike. Kids can color and play with the interactive flip-book menu, while choosing from all their favs, ranging from chicken strips to mac n' cheese and everything in between. There are enough options to satisfy even the pickiest little eater's needs. For Valley locations in Mesa, Scottsdale, Glendale and more visit: http://www.mimiscafe.com/mimis-locations.aspx
3. Kneaders Bakery & Cafe - With 14 convenient locations near many Spring Training ballparks, Kneaders Bakery & Cafe is clutch for an amazing meal the whole family will enjoy. Kids options come with a freshly baked sugar cookie and beverage, chips or grapes and a yummy entree. Adults have options ranging from the best soups in town, to a variety of sandwiches on homemade bread and salads. Smoothies, iced teas and lemonades will hit the spot after a long day in the sun but their pies and pastries steal the show, so be sure to save room! For locations in Phoenix, Surprise, Mesa and many others visit: https://order.kneaders.com/vendor/search?StreetAddress=&mode=Order
4. Pita Jungle - There are more than a dozen Pita Jungles in the Valley offering the coolest kids' menus in town. Little ones will have a plethora of options to choose their customizable meals from and an activity sheet to play with, while adults have their own tough decisions to make. Wood-fired pizzas, healthy burgers, pitas or the outstanding Chicken Tikka Masala are a few of the tasty dishes on the menu. However, getting to wash them down with local craft beers, a chilled Berry Sparkarita or Pretty in Pink Paloma make Pita Jungle a real winner. Locations span from Gilbert to Norterra in North Phoenix: http://www.pitajungle.com/
5. The Vig - There's no better place to soak up some sunshine than the patio at The Vig. With bocce ball, corn hole, music and plenty of fresh air to enjoy, The Vig is perfect for the whole family. The menu is diverse, offering everything from short rib tacos to pad thai, and their full bar with ten delightful "Vignature Cocktails" will put certainly put smiles on parents' faces. For more info and locations spanning from Scottsdale to Downtown Phoenix, visit: https://thevig.us/
This post was created by a member of BuzzFeed Community, where anyone can post awesome lists and creations.
Learn more
or
post your buzz!