SWEET POTATO SHEPHERD'S PIE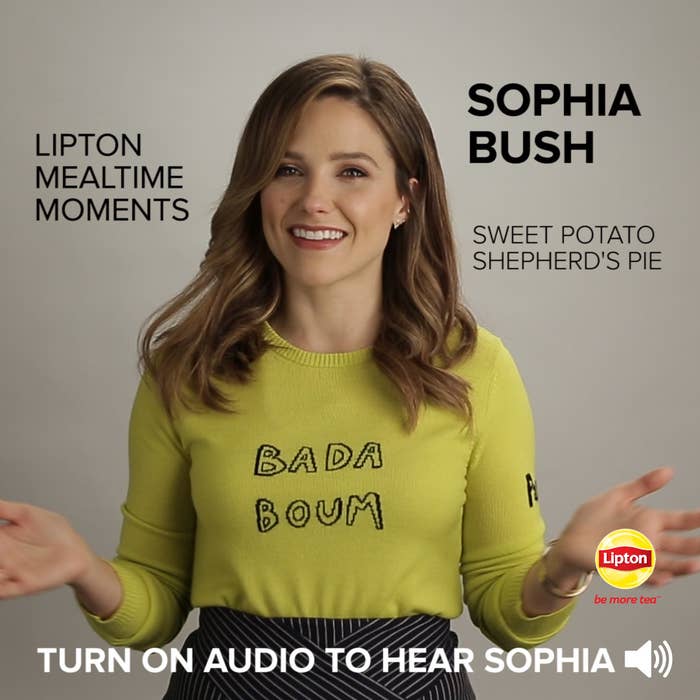 INGREDIENTS
2 large sweet potatoes, peeled and quartered
1/2 can organic coconut milk
Sea salt
Freshly ground black pepper
3 tablespoons ghee or clarified butter, divided
2 cups brussels sprouts, ends removed, chopped
2 cups organic carrots, peeled and sliced
2 cups celery, sliced
1 sweet yellow onion, diced
1 pound ground lamb
1 tablespoons fresh oregano, chopped
1 tablespoons fresh thyme, chopped
Lipton® Mango flavored Iced Tea
PREPARATION
1. Preheat oven to 375℉/190℃.

2. Boil the sweet potatoes until fork tender.  Drain and transfer to a blender.

3. Add the coconut milk and salt to taste. Blend until mixture is smooth.

4. Heat a large skillet and add 2 tablespoons ghee.  Add the brussels sprouts and carrots with a tablespoon of water to steam the vegetables.  

5. When the brussels sprouts and carrots start to soften, add the celery and onion. Season with salt and pepper and sauté 2-3 minutes. Add oregano and thyme and stir. Remove the vegetables from the pan and set aside. Heat one tablespoon of the ghee and add the lamb. Stirring occasionally, heat until lamb is cooked through. Drain excess moisture.

6. Add the meat and vegetable mixture to a casserole dish in an even layer. Cover with the sweet potato puree.

7. Bake 30-40 minutes.
8. Best served with a Lipton® Mango flavored Iced Tea
9. Enjoy!