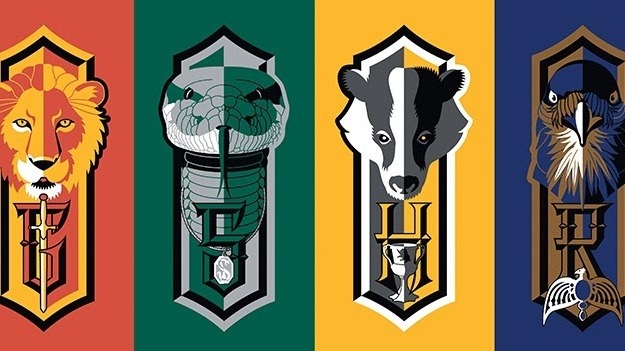 1.

What is your worst character trait?

I think I'm better than everyone

I don't always think things through

I can be too passive, or passive-aggressive, when dealing with problems

I can sometimes hurt people by being too blunt

I don't know how to say no when friends ask me for a favour

I don't know when to shut up when ranting about my interests

2.

What do you most like to do in your spare time?

Read or write for pleasure

Participate in competitive/ leadership activities or join political organizations

Hang out with friends or volunteer with charity organizations

3.

Would you ever cheat on a test if you knew could get away with it?

Only if it's a really important test

Only if it's a really trivial test

4.

A classmate you barely know asks for help on an assignment the night before it's due. Do you help them?

They'd better have a damn good reason

Only if I have extra time

5.

Would you have fought with Harry in the Battle of Hogwarts?

Warner Bros

Yes, it's the right thing to do

I'm not sure, because I kinda like staying alive

6.

What is your view of people in power?

They should always be questioned and challenged

They're usually incompetent and self-serving

I usually respect authority. They're not free from criticism, but they must be in power for good reason.

I generally don't like to question authority, but if need be, I'll do so diplomatically.

7.

What's the ultimate thing you seek in life?

8.

You have just returned home from a long day's work and need to be up early the next morning. A close friend calls you and explains that they are stranded an hour drive from home, and they need you to pick them up. What do you do?

Offer to pay for a service or call another friend for them but make an excuse to not go yourself

Get them, because that's what friends are for

Try every other option first, but go get them as a last resort

I'll do it, but I'll bring this incident up the next time I need a favour from them

9.

Someone has played a prank on you that involves your public embarrassment and everyone begins laughing at you. However, you doubt they meant any harm by it. How do you react?

I retaliate with a similar prank, just for fun

I'm upset, and will probably not forget this anytime soon

I attempt to save face by coming back with a witty retort

10.

Which of the following would most contribute to a good life?

Fame (for a good cause, of course!)

Professional success and material luxury

Brightening the world with knowledge and creativity

11.

Which of the following annoys you most?

People who do not take action when something is wrong

People who are unnecessarily rude

People who are too scared to go after what they want

People who ask the same questions over and over when the answers are easy to find

12.

What do you think is the most important for our world?

Development and technological progress

Environmental sustainability

13.

What does school mean to you?

A few skipped classes, average grades, but it's mostly about friends

I feel that only certain subjects will really help me to be successful, so those are the only ones I care about

I love learning, and that's what counts

I work hard for my good grades and love the stimulating social environment

14.

You and a close friend both applied for a job. They got it, even though you think you're more qualified. How do you react?

I'm not going to begrudge my friend's success. I'm happy for them.

I stay upset for a while but say nothing

I'm upset, but it's not worth the headache to dwell on

I would contest it, for the greater good of the position

15.

Which field do you see yourself most passionately pursuing?

Something creative (i.e. writing, music, art)

Computer Science/ Engineering

Medicine/ Scientific Research

16.

When deciding whether or not to take a job offer, what's the most important question you ask yourself?

Is this going to be a meaningful learning experience?

How does this position affect my community?

Is this position going to help me attain my long-term goals?

Am I going to enjoy this job?

17.

What would you never do?

Give up an opportunity to succeed in my personal pursuits

Be bribed into spreading false information to a large audience

Leave a friend who needed me in their hour of darkness

Stay silent when I suspect an infringement on civil rights

18.

How open are you with your feelings in daily life?

I can be blunt about some things, but important thoughts and feelings are well guarded

I can come off as shy or quiet if you don't know me, but it is generally easy to read my expressions

Barring extreme circumstances, I'm usually conscious of keeping a polite and diplomatic face

If I am thinking something, I will say it to the person's face. I believe direct communication solves most issues in life.

19.

You've recently lost your job around the same time that the public transit system raised its fares again. Out of desperation, you take the bus just once without paying. How do you react when you're caught?

Explain my situation honestly and apologize profusely with the genuine promise to not try that again

Start crying and apologizing profusely. They're more likely to pity me and let me go.

Point out the unfairness of the fare hikes in my defence

Pretend I'm not from the city and am not sure how the system works

20.

Do you ever get involved in online comment sections or public social media debates?

Yes, they're important forums in this day and age

Once or twice, before I realized it was pointless

Only in defence of issues or people that I care strongly about

21.

You're cutting it very close for your dream job interview. On the way, you pass a schoolyard and see a teenage kid being badly beat up by another kid. What do you do?

Call authorities but keep walking

Jump in and pull the other kid off

Keep walking, because I'm going to be late

Run inside the school or around the neighbourhood to get help

22.

What could you never stand in a work partner?

Lack of vision or ambition

23.

What house do you want to be in?

Via Needs_More-Coffee

Via Needs_More-Coffee

Via Needs_More-Coffee

Via Needs_More-Coffee

Via Needs_More-Coffee

Via Needs_More-Coffee

Via Needs_More-Coffee

Via Needs_More-Coffee
This post was created by a member of BuzzFeed Community, where anyone can post awesome lists and creations.
Learn more
or
post your buzz!