1.
When you need to reject someone.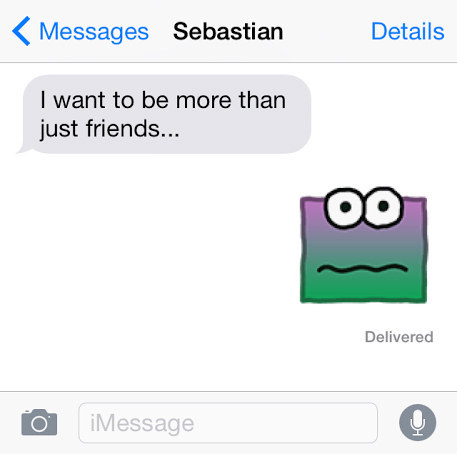 2.
When you accidentally walk in on your roommate in the shower.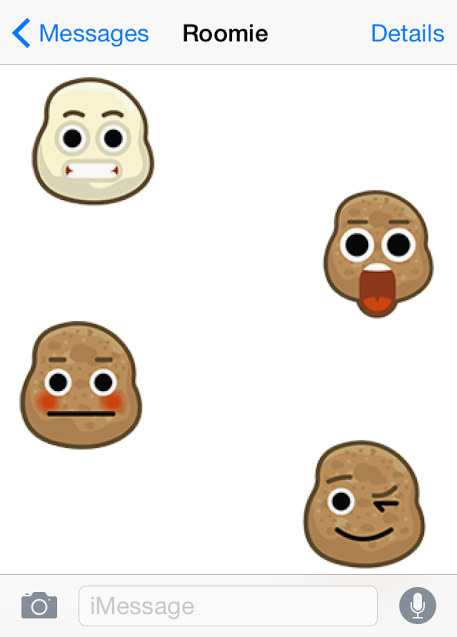 3.
When your friend's joke sucks.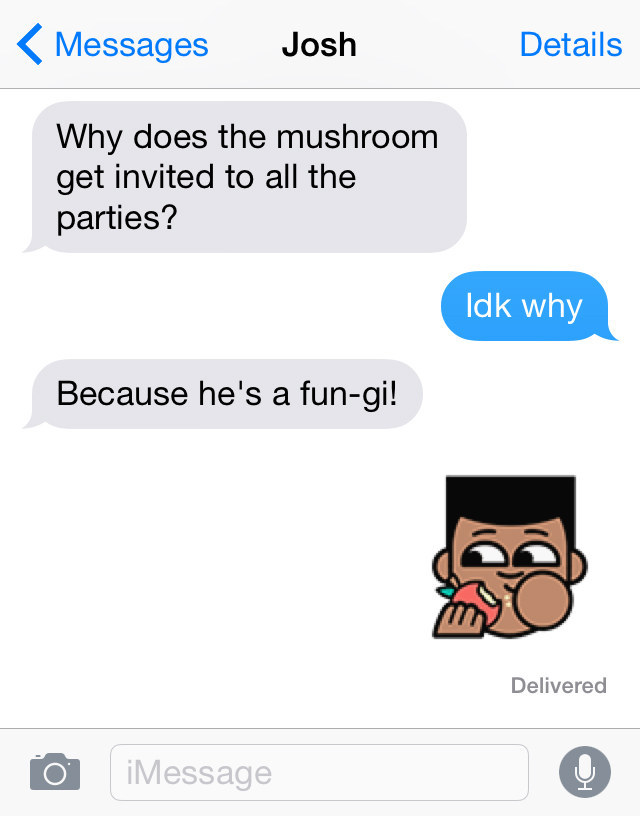 4.
When you did something bad but you're fairly sure being cute will get you off the hook.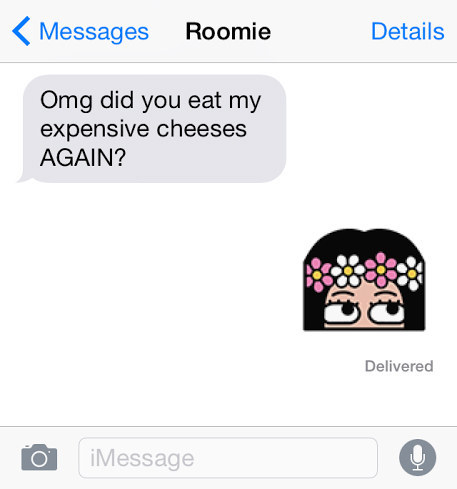 5.
When you have some information to share.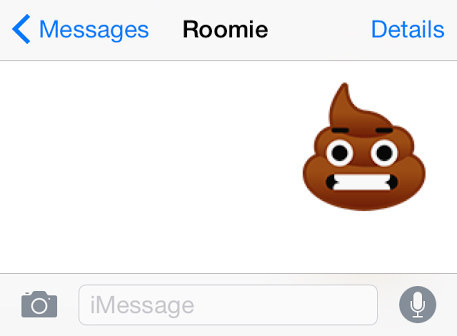 6.
When your mom is on your back and you need her to get off it.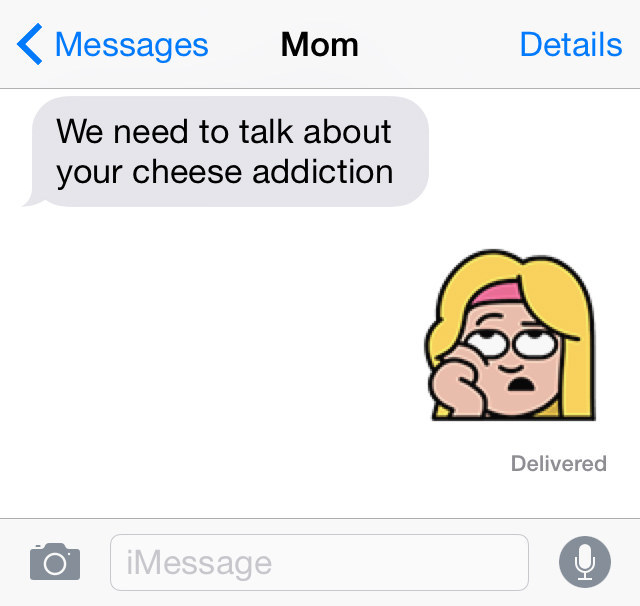 7.
When there are just no words.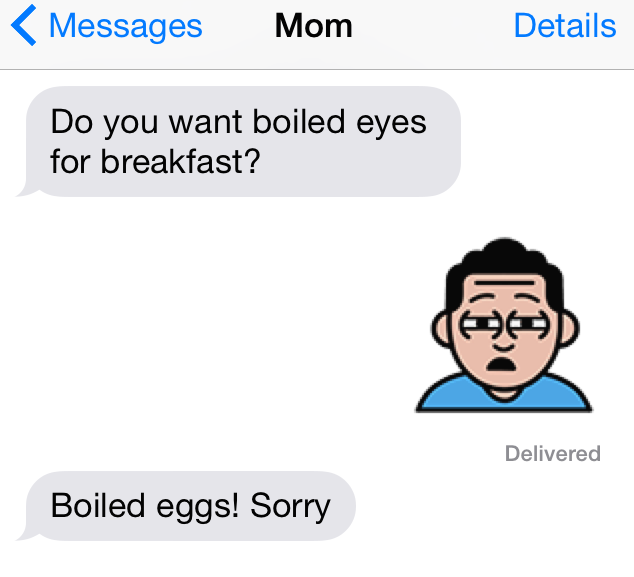 8.
When you just don't have the answers.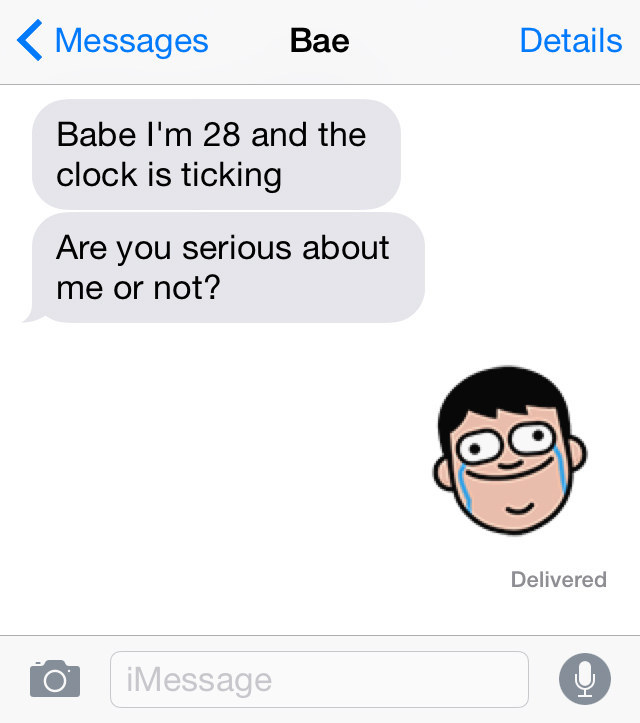 9.
When you don't want to hurt your friend's feelings but...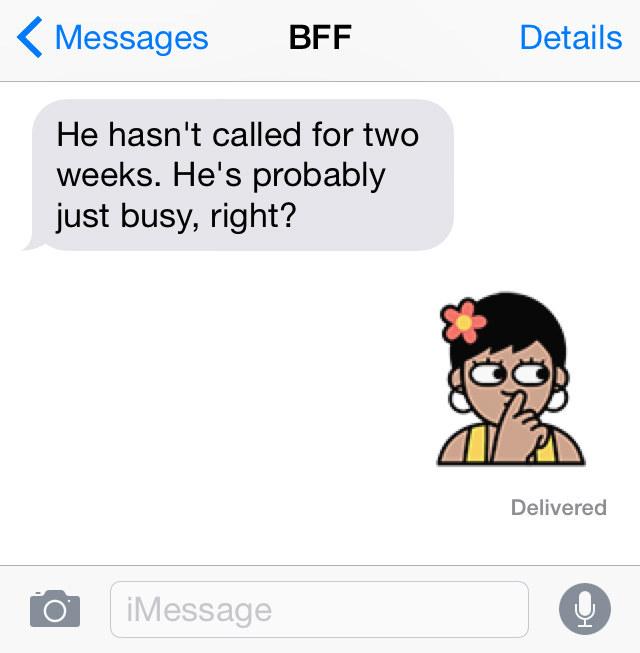 10.
When you went off the radar for a while and you don't want to have to "talk about it."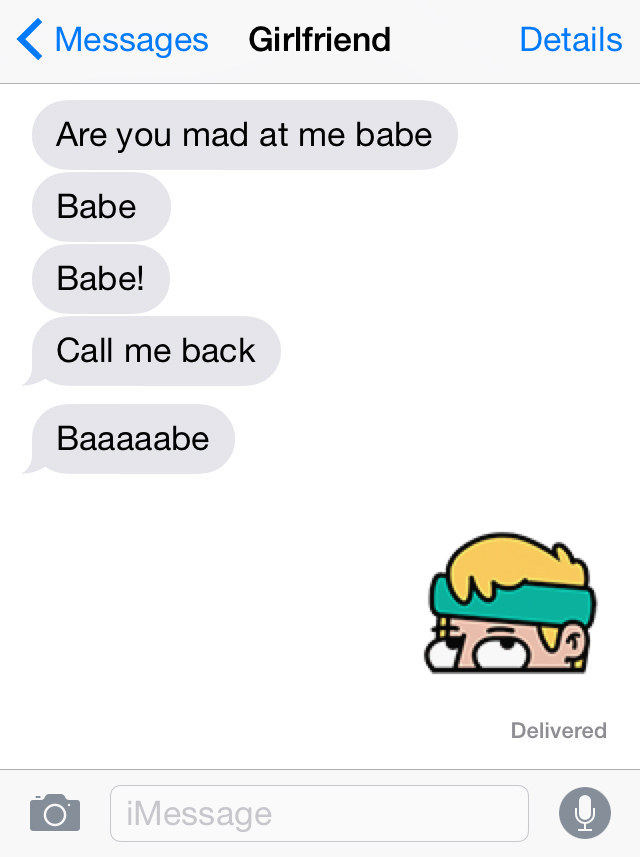 11.
When you don't really know what to say.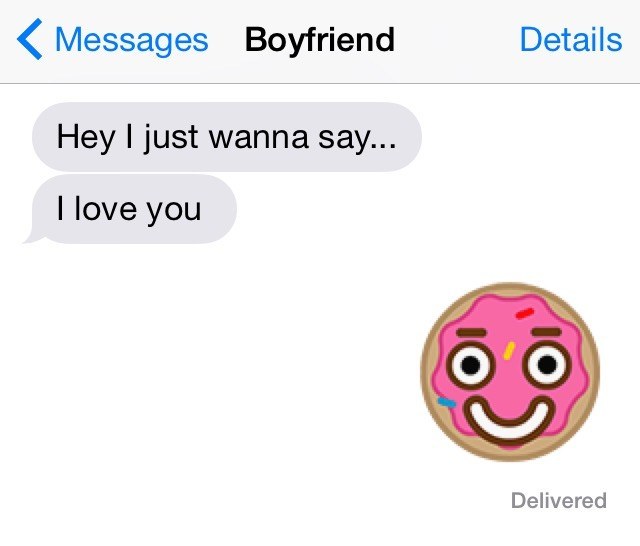 All emoji courtesy of LINE
Download Emoji LINE for your iPhone to use 3,000+ Emoji & Stickers for free!
Only LINE users will be able unlock the full keyboard set.
Once you've downloaded Emoji LINE, just add it to your default keyboard in your phone, and you can start using it, and stop having awkward conversations.