Twelve years ago my youngest brother, Nathaniel was born with Down syndrome. The doctors and nurses didn't congratulate my parents when Nate was born, they told them they were sorry. Sorry for what? There was a beautiful, healthy, newborn baby. There was nothing to be sorry about.
Since day one my family has embraced and accepted that Nate is going to be different. He will be able to do everything anyone else can do but at a slower pace. And from that moment we have never treated Nate as if he was any different than the rest of us.
Chicago is the birth place of the Special Olympics. The Special Olympics "provides year round sports training and competition in a variety of Olympic type sports for children (ages 8 and older) and adults with mental disabilities or closely related developmental disabilities." According to the Special Olympic website. "The Special Olympics provides these special athletes many opportunities to develop physical fitness, demonstrate courage, experience joy and participate in a sharing of gifts, skills and friendships with their families, other Special Olympics athletes and the community." There are more than 5,000 special athletes involve with Chicago's division of the Special Olympics.
I volunteered my time helping out at various Special Olympic events and I also am a Special Recreation camp councilor during the summer. These kids change your life and open your eyes to the beauty in the world. I just wanted to do more. To show how much I love and appreciate everything the Special Olympics does for athletes like my brother.
So I decided to jump into freezing Lake Michigan for the annual Polar Plunge and brought along a camera to document my experience. The Chicago Polar Plunge has been around for 15 years donating all the money to the Chicago Special Olympics. The money raised goes to equipment for the athletes as well transportation cost to events.
The day of the big event there were about 4,000 plungers including celebrities such as: Lady Gaga, Taylor Kinney, Vince Vaughn and the cast of Chicago Fire. My brother Nate was lucky enough to have a photo taken with Lady Gaga and can be seen in US Weekly. While Lady Gagas appearance was a surprise to everyone, the real jaw dropper was that they raised over 1 million dollars for the Special Olympics.
I was apart of team I Am Who I Am, which celebrates acceptance through awareness for anyone born with a disability or who just doesn't fit in. Our team had three generation of special athletes on along with 30 other plungers.
You can only give yourself a big enough pep talk for what's about to happen, knee deep in frigid water while it's snowing. But having thousands of strangers cheering you on made the plunge tolerable. Running out of the icy water I had the biggest smile on my face, a few tears filled my eyes as well. Parents with children with disabilities thanked us as we exited the lake. This was the highlight of the day, not the celebrities, not the money raised, but the special athletes and the smiles on everyone's faces gleaming ear to ear.
My first Polar Plunge experience exceeded all of my wildest expectations. I was able to meet my idol, Lady Gaga, raise money for a cause that is close to home and celebrate acceptance for everyone, disabilities or not. I am so beyond humbled from my first Polar Plunge and I can't wait until the next one.
OH MY GAGA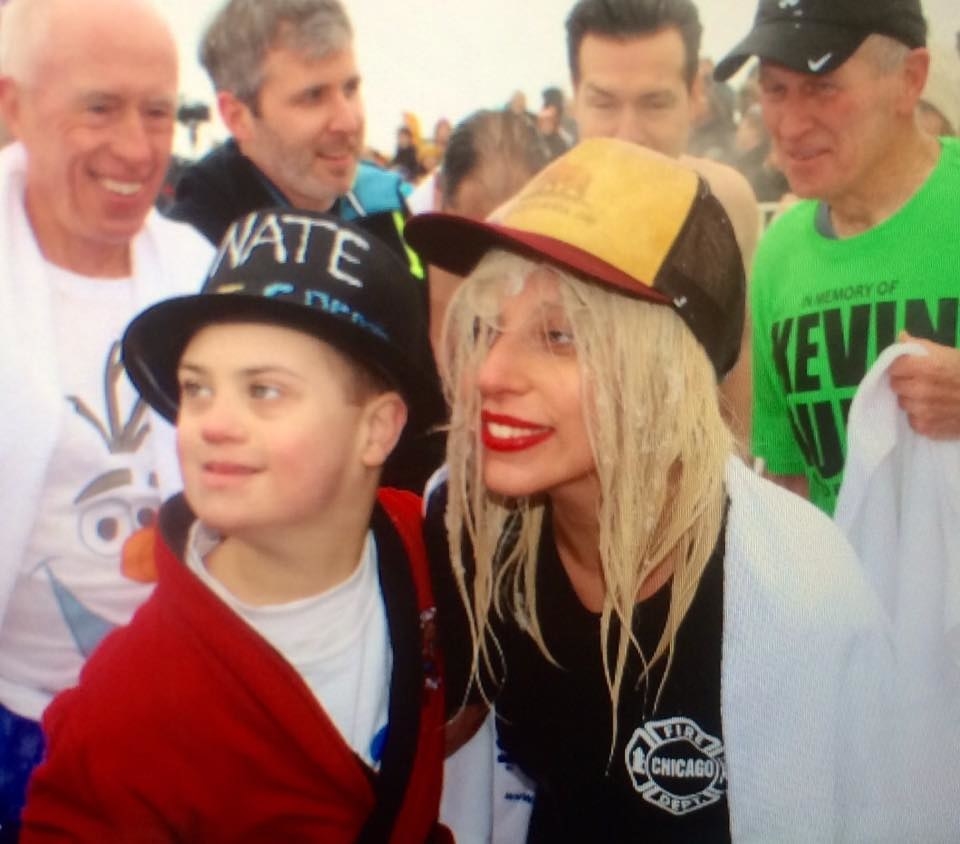 Chicago Fire Shows their Support!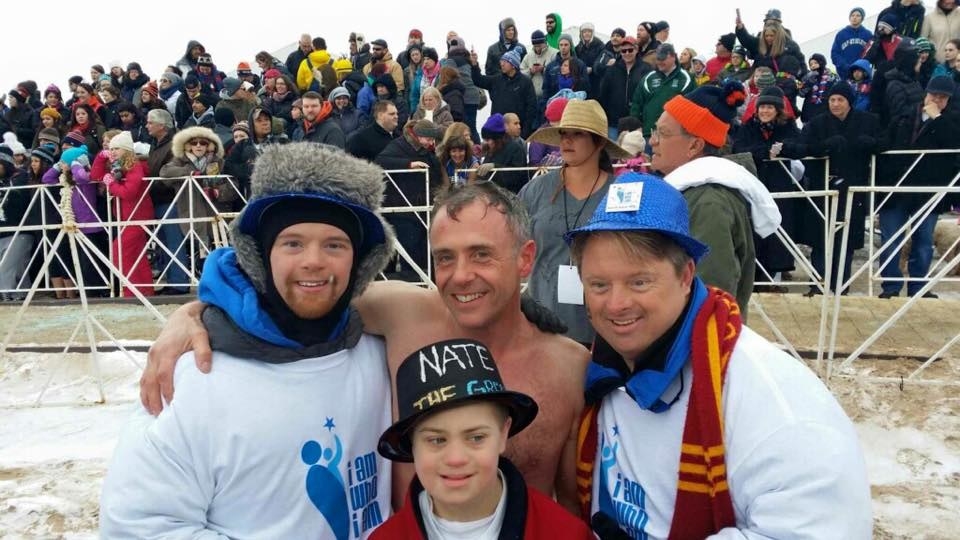 I Am Who I Am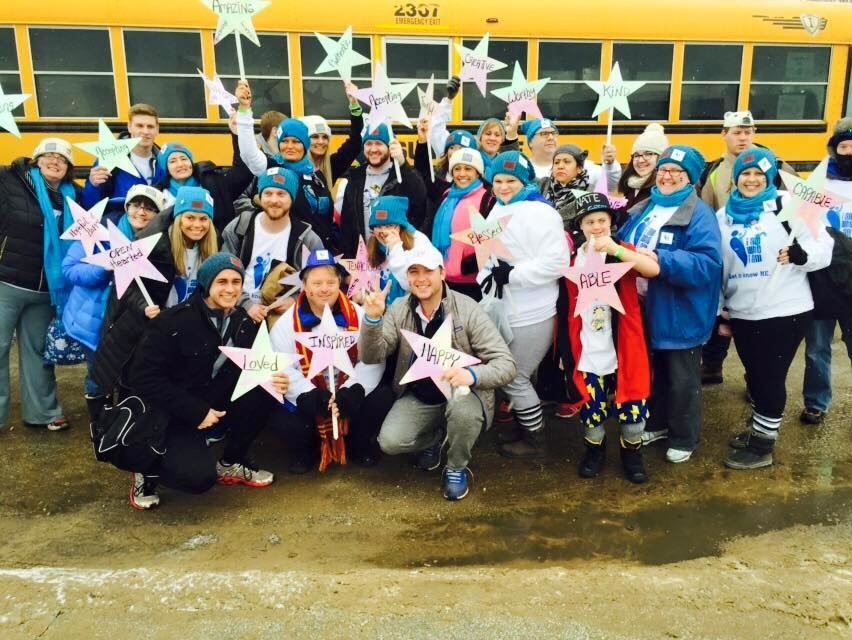 My Best Buddy!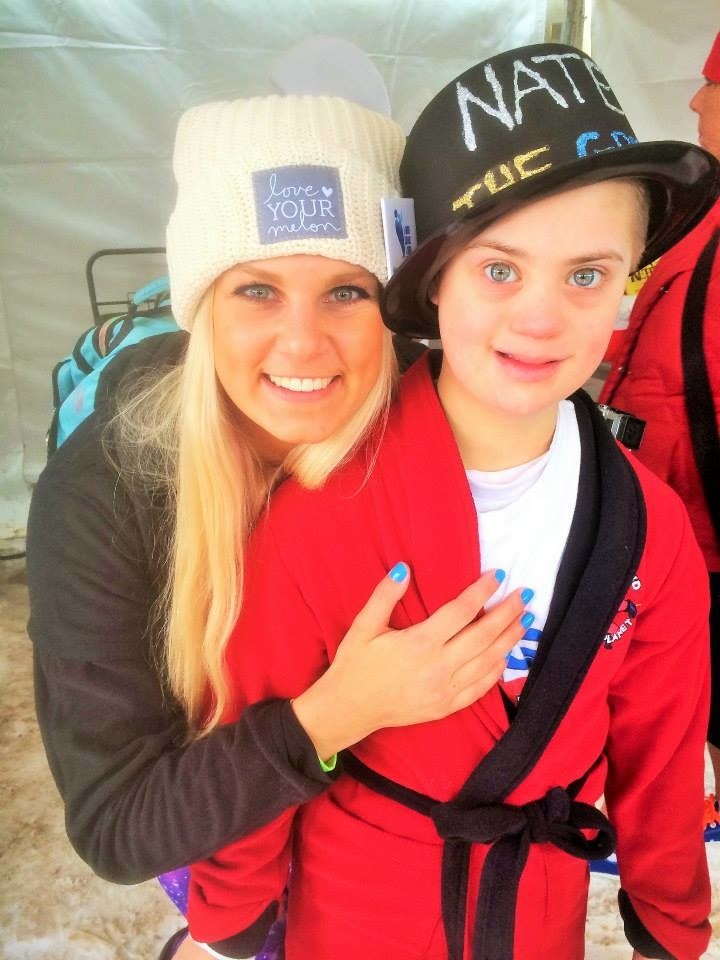 This post was created by a member of BuzzFeed Community, where anyone can post awesome lists and creations.
Learn more
or
post your buzz!