It claims to slim your waist, giving you an hourglass shape "in just two steps!"
The before and after shots are, should we say, alarming.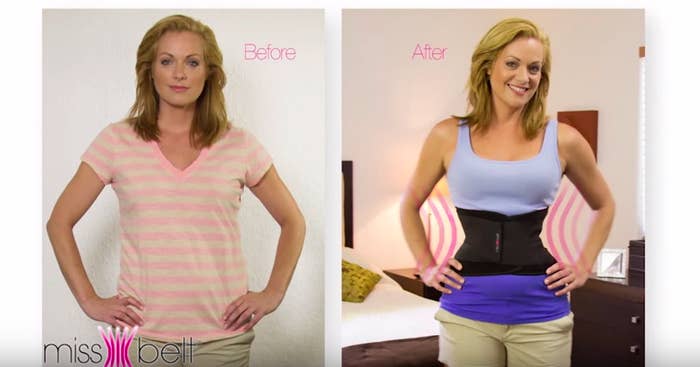 It also claims to hide your post-baby body.
You'll also probably get a round of applause for ~looking slimmer~.
Not surprisingly, people took to Twitter to express their concerns about the belt.
And how it's taking us a couple giant steps back in women's history.
Some very important questions were raised.
Some people expressed that there's nothing wrong with just rocking what you've got.
Others just simply couldn't.