There's a new player in the game of makeup slayage...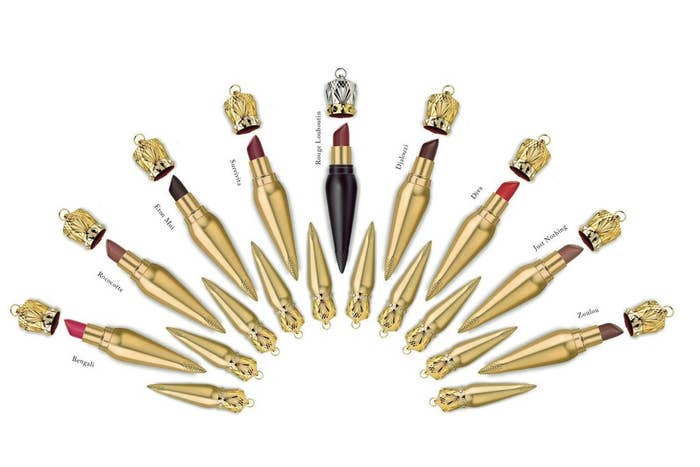 And slayage, thy name is Christian Louboutin's lipstick line.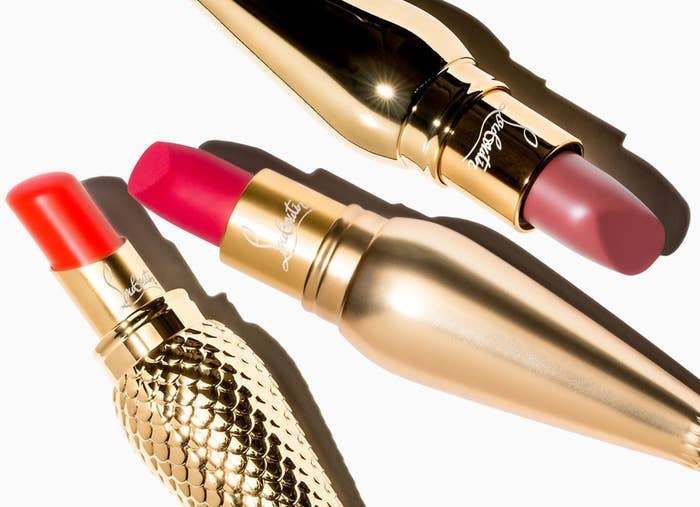 You may remember when Louboutin put out an incredible line of red sole-inspired nail polish last year.
Well, now you should prepare to drop your panties, because these lipsticks have ARRIVED.
Inspired by Queen Nefertiti, these "bullets" come in 38 different sensual shades.
Damn, check out that cap.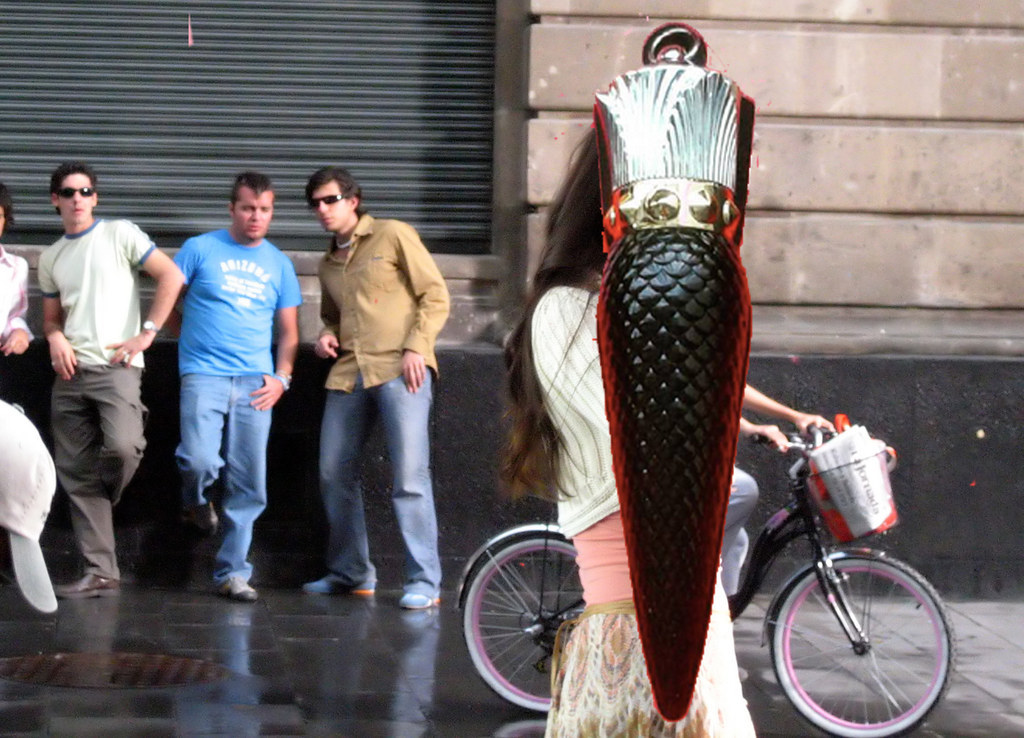 And those curves.