In collaboration with the Girl Scouts of America, Facebook COO Sheryl Sandberg's organization Lean In is launching Ban Bossy, a new campaign against the dismissive language often used to describe women as leaders.
In an article for the Wall Street Journal, Sandberg and Anna Marie Chávez, CEO of Girl Scouts of the USA, told personal stories of being described as "bossy" by friends and teachers. The article lays out the connotations of terms such as "bossy," "aggressive," and "overly ambitious," and how they affect how girls feel about leadership from a young age. The article contains some statistics about how early girls adopt an aversion to leadership roles:
"Sixth- and seventh-grade girls rate being popular and well-liked as more important than being perceived as competent or independent, while boys are more likely to rate competence and independence as more important, according to a report by the American Association of University Women. A 2008 survey by the Girl Scouts of nearly 4,000 boys and girls found that girls between the ages of 8 and 17 avoid leadership roles for fear that they will be labeled "bossy" or disliked by their peers."
The "bossy" label, according to the campaign, sticks with women well beyond childhood.
A number of celebrities and leaders have tweeted their support of The Ban Bossy campaign: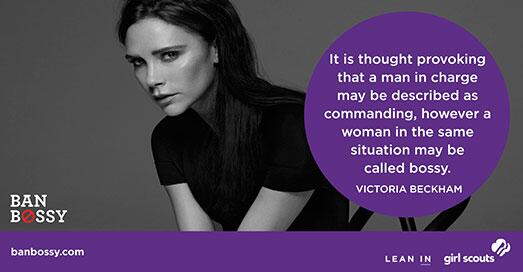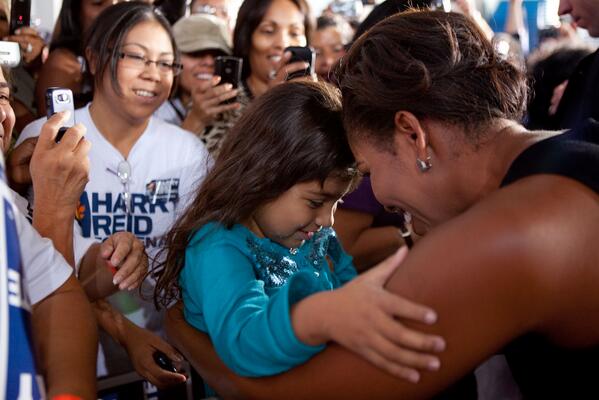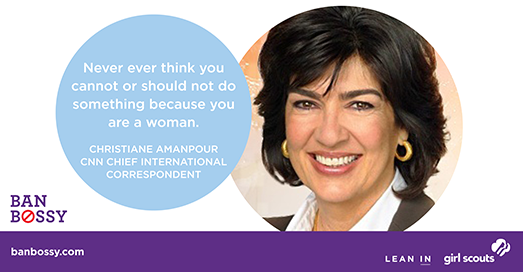 Famous female journalists, including Barbara Walters and Elizabeth Vargas, have also spoken out in support:
"Bossy is pejorative. It's, you know, it's not a compliment. "Assertive" is a compliment. "Bossy" is an insult in many cases, or a put down. So, I think that the fact that the word is bandied about so colloquially, especially about women, I don't think I've ever heard a man called "bossy". —Elizabeth Vargas.
The full video is available here: ABC Women: Let's Ban the 'B' Word