Watch The First Gay Player Drafted Into The NFL Hear The News, Cry, And Embrace His Partner
The former University of Missouri defensive end was drafted by the St. Louis Rams in the seventh round of the NFL draft.
On Saturday, Michael Sam, a 6-foot-2, 260-pound defensive end, was selected by the St. Louis Rams with the 34th pick in the final round of the NFL draft. Patrick Burke, of the You Can Play Project, noted another significant moment on the ESPN broadcast.
Sam was quick to show his joy and appreciation on Twitter.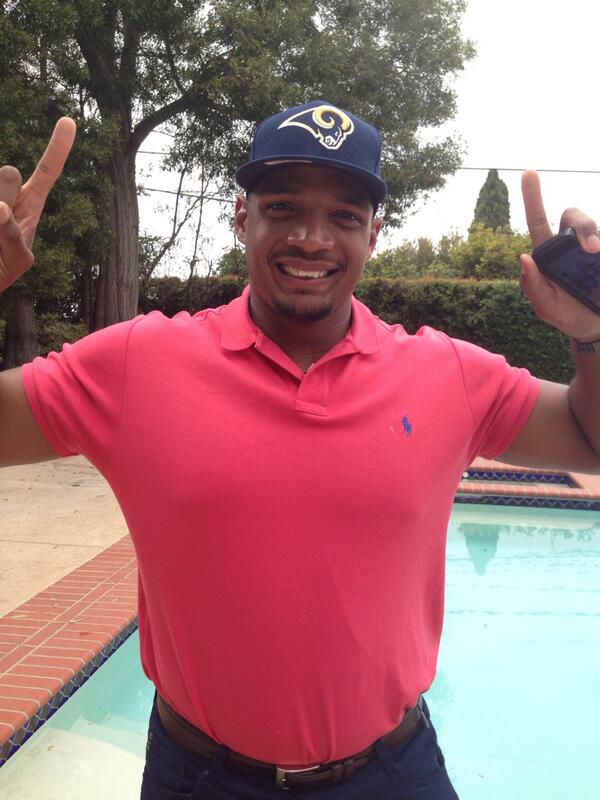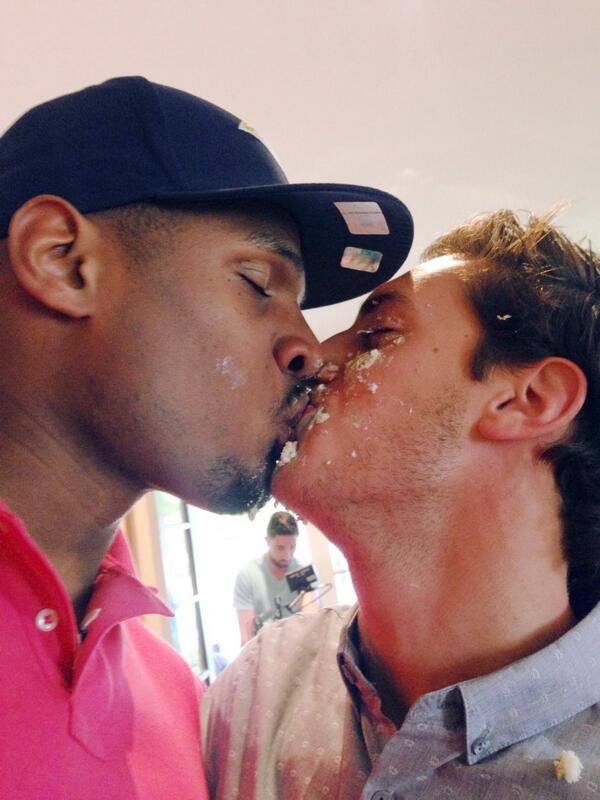 Michael Sam came out in February, with the guidance of out gay former NFL player Wade Davis.
He was once considered to be a second- or third-round pick, but dropped in projections after a sub-par performance at the NFL Combine and the announcement of his sexual orientation.
We congratulate Michael Sam and the St. Louis Rams on their terrific decision to draft him. Today, LGBT young people can look to Sam as proof that being open and proud of who you are doesn't keep you from achieving your dreams. Gay people are our neighbors and friends. They're our United States Senators and, starting today, they're our professional football stars.
Friends and supporters were also quick to speak out in favor of the Rams.
"Let's go get Michael Sam"
According to an account published on NFL.com, the St. Louis Rams were holding two of the last eight picks in the seventh and final round of the draft Saturday and "Rams coach Jeff Fisher turned to general manager Les Snead and team president Kevin Demoff and said, 'Let's go get Michael Sam.'"
"We're in an age of diversity. Players understand that, they know that," Fisher said later on Saturday. "People will try to make it a distraction but it's not a distraction."