Update — Nov. 17, 2014 4:30 p.m. ET
The Marlins and Giancarlo Stanton have finalized a 13-year deal for $325 million.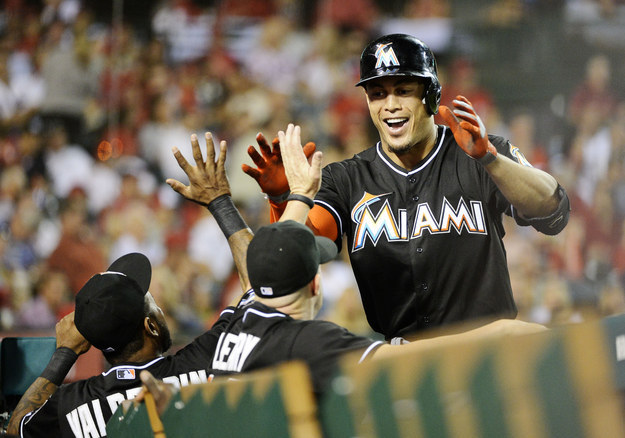 Stanton is able to opt-out of the contract after six years, and the deal includes a no-trade clause.
Stanton's deal is the largest in history, blasting past Miguel Cabrera's $292 million deal.
However, his $25 million yearly salary falls (considerably) short of the record.
The Marlins are swinging for the fences for their home-grown slugger.
Stanton will be 38 years old at the conclusion of the deal.