This post has not been vetted or endorsed by BuzzFeed's editorial staff. BuzzFeed Community is a place where anyone can create a post or quiz.
Try making your own!
22 Reactions To Westboro Baptist Church's Plan To Picket "Ivy League Whorehouse" Vassar College
WBC may have a point...
Facebook newsfeed and twitterverse blew up with current Vassar students and alum after WBC posted plans to protest the college.
"God Hates Vassar College for following the satanic Zeitgeist by professing the soul-damning lie that it is "OK to be gay." That is what the men of Sodom and Gomorrah professed and we see how well that worked out for them. WBC will kindly warn everyone affiliated with Vassar College that the Lord that destroyed those ancient cities on the plain yet reigns. Repent or Perish!"

1.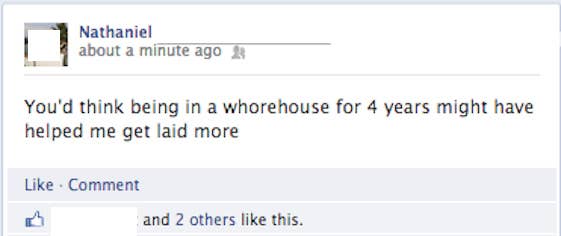 2.
3.

4.
5.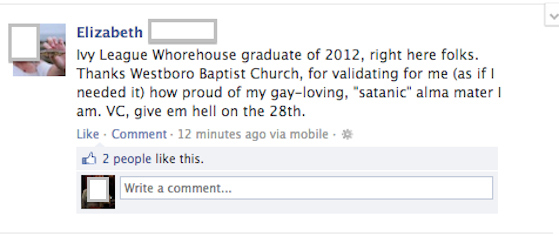 6.
7.
8.
9.

10.

11.

12.

13.
14.

15.

16.
17.
18.
19.
20.

21.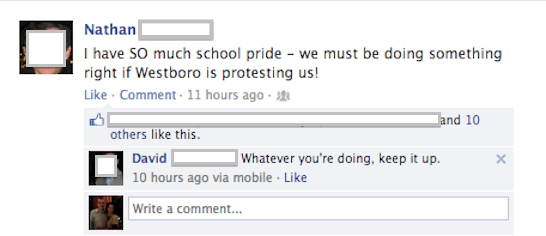 22.
UPDATE: Vassar has planned a counter protest in response to raise money for the Trevor Project, "the leading national organization providing crisis intervention and suicide prevention services to lesbian, gay, bisexual, transgender, and questioning youth." http://www.crowdrise.com/vcfeb28
http://www.crowdrise.com/vcfeb28