Adult Vs Teen Going Out Fashion Challenge
This challenge confirmed everything we already knew: 17-year-olds are so much smarter and cooler than us.
by
,
Finding the perfect outfit to go out in is hard enough. Now, imagine having to find the perfect outfit for someone else who you barely know — when there's a 10-year age difference?
Welp, that's exactly what Kelsey and Dalhia signed up to do with the help of the lovely and fabulous Jazzmyne, our hostess with the mostess.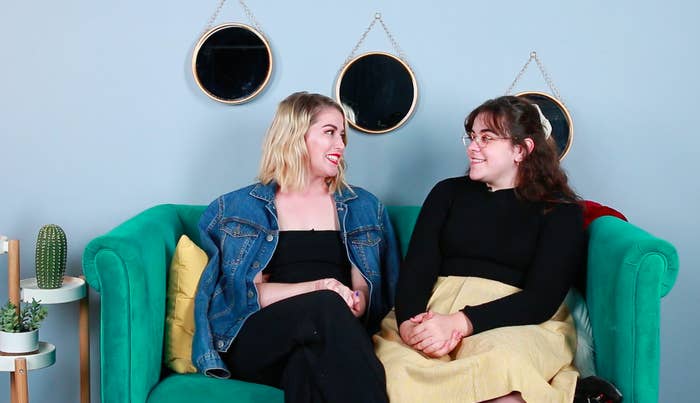 If you recall, the last time we saw Jazzmyne she went up against an adorable 17-year-old for a concert outfit challenge, which they both fucking nailed!
Alright, so first things first: How would these two fashionable ladies describe their own personal style? Dahlia is all about vintage fashion. She describes herself as an old soul.
On the other side of the fashion spectrum, Kelsey described her style as more minimalistic and plain with not a lot of character. Don't be so hard on yourself, Kelsey!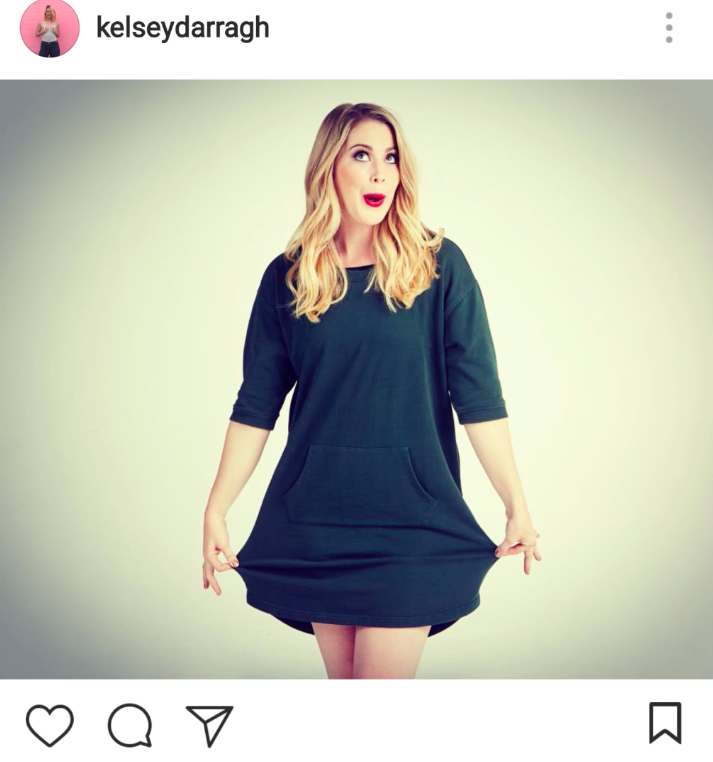 Alright, so here's the deal: The ladies had 20 minutes and the entire Forever 21 store all to themselves to make it happen!
Dahlia's game plan was to work off of what she knew about fashion and try to incorporate what Kelsey told her she likes.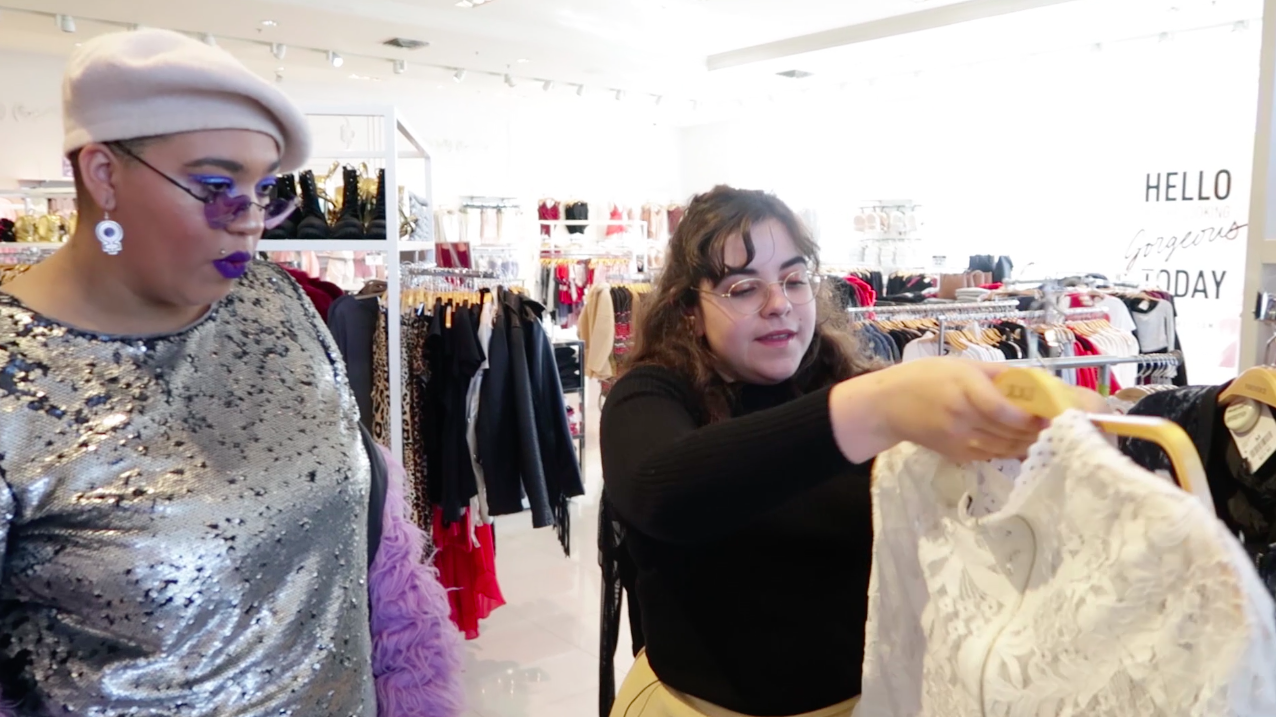 Meanwhile, Kelsey was honestly freaking the fuck out...until she saw this sparkly, shimmery dress with flowers on it!
And what's a challenge without a little curveball? Just when they both thought they had this going out fashion challenge in the bag, Jazz showed up with a note telling them the outfits had to feature some shine.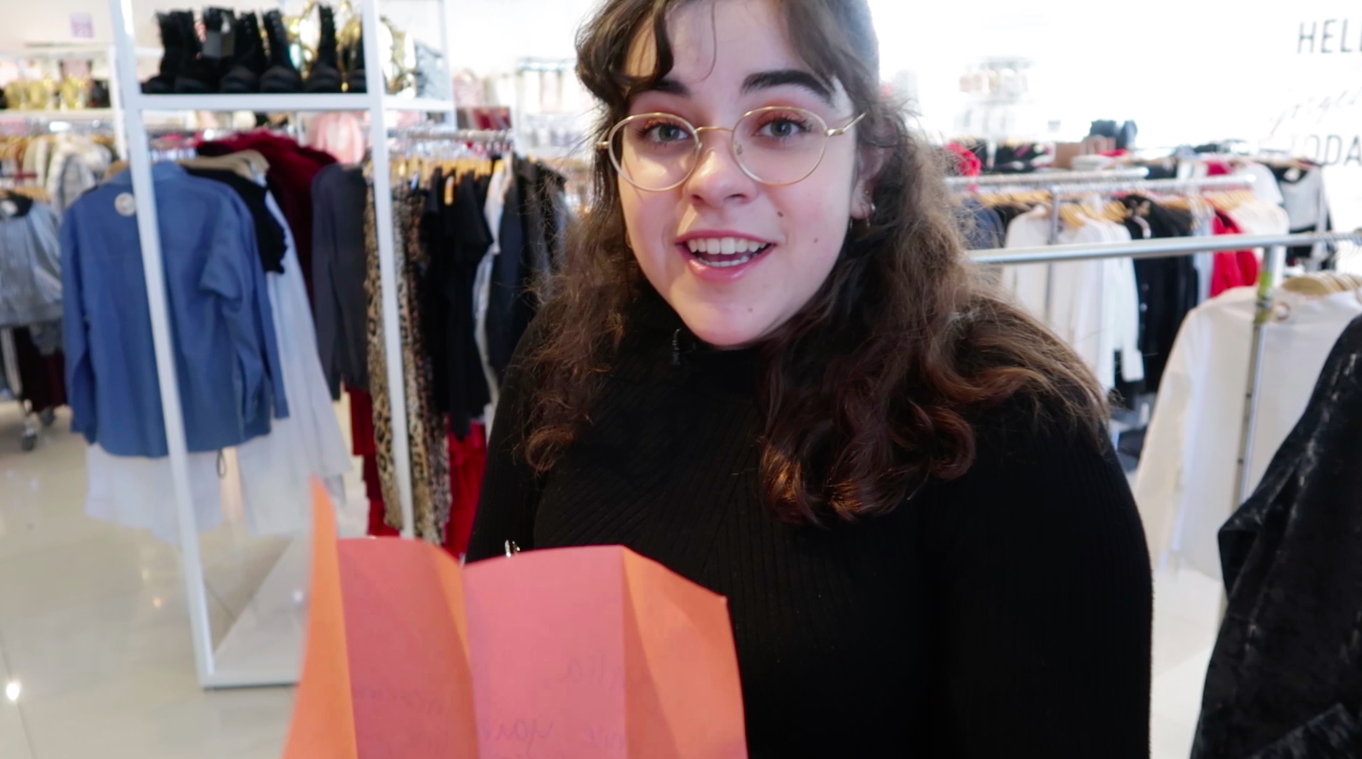 Cool! Then it was time to reveal the outfits they bought for each other. OMG the suspense!
Whaaaaat? Dahlia looked fucking fabulous, and she loved the dress.
Then it was Kelsey's turn to show off her going out ensemble picked out by Dahlia, and it did not disappoint!
In the end, both Kelsey and Dahlia learned that it's good to take fashion risks every now and then, and rock something you normally wouldn't wear.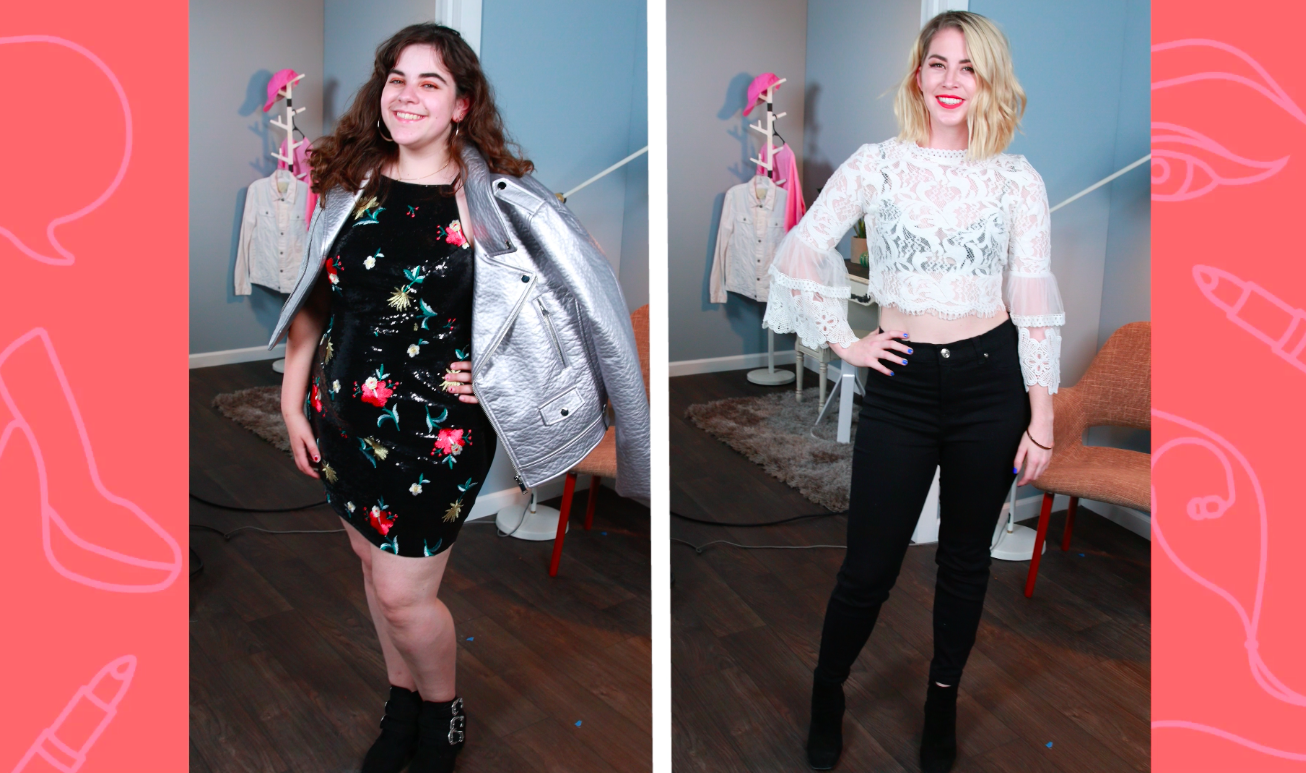 Great job, ladies!
Now, do tell! Who do you think Jazzmyne should challenge with a fashion face-off next?