Adult Vs. Teen Holiday Party Outfit Fashion Challenge
Nothing says I've got holiday cheer like a bomb outfit.
by
,
ICYMI, we've had adult vs. teen challenges for concert outfits and a going out ensemble. Now we tackled the holiday party outfit.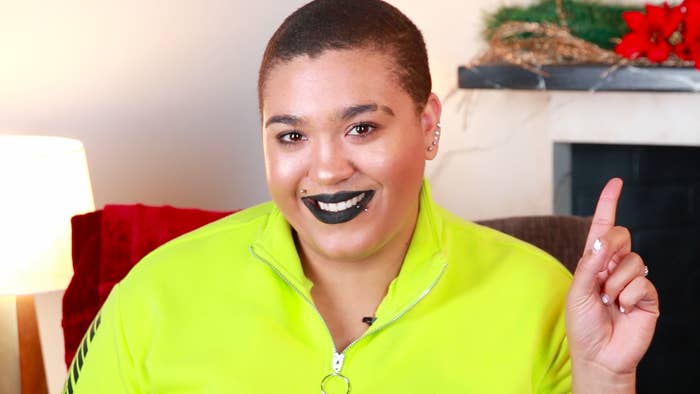 This time around Jazzmyne put 27-year-old Sara and 17-year-old Radhika to the test by having them pick out a holiday outfit for each other.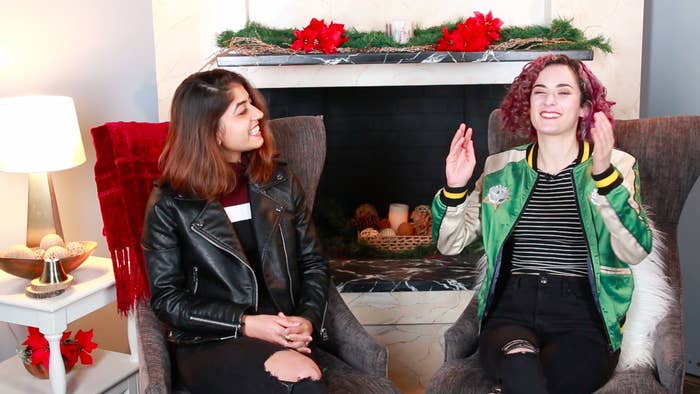 Radhika said her style is more rocker chic and she tends to wear black because it's her favorite color.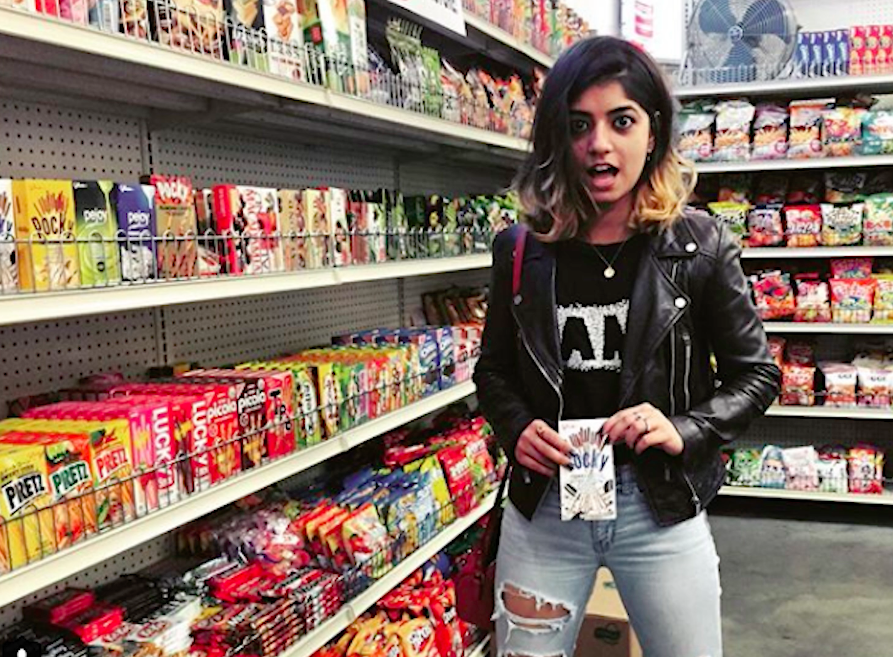 Sara, on the other hand, likes a lot of textures and patterns. She described her clothes as sort of a funhouse.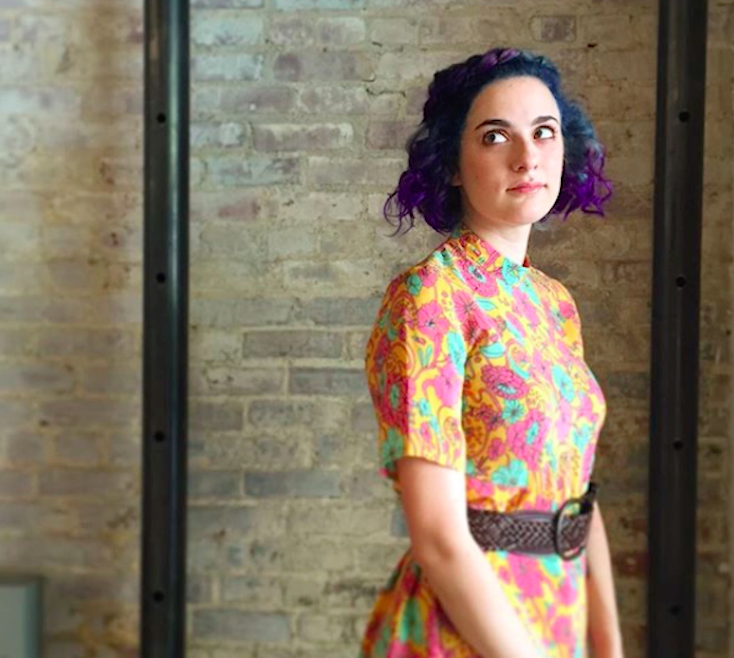 It was game time! They had exactly 30 minutes to find each other a holiday outfit at Nordstrom. Easy enough, right?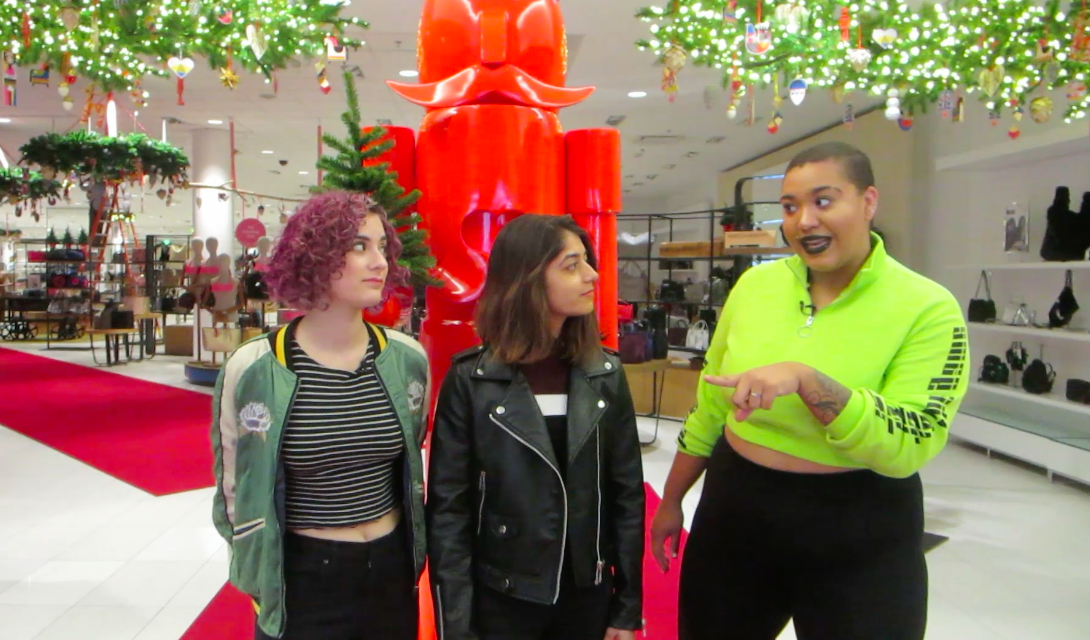 Sara's game plan was to find something classy, but that would make people think: Whoa, that teen is cool!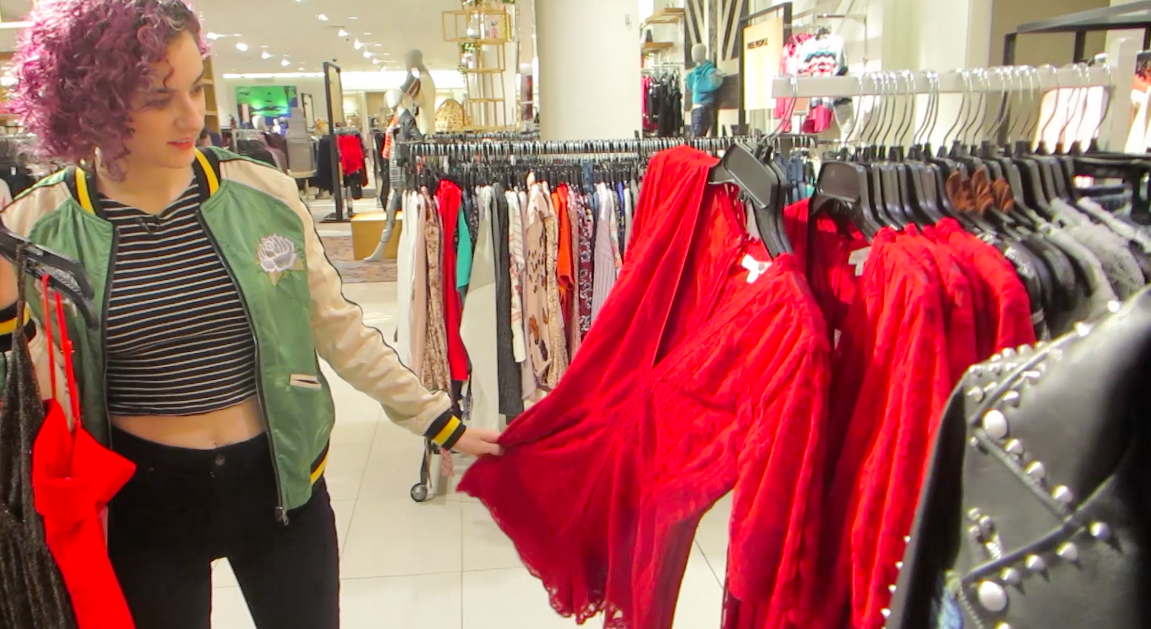 Meanwhile, Radhika was grabbing tons of dresses and having a little difficulty whittling down her choices.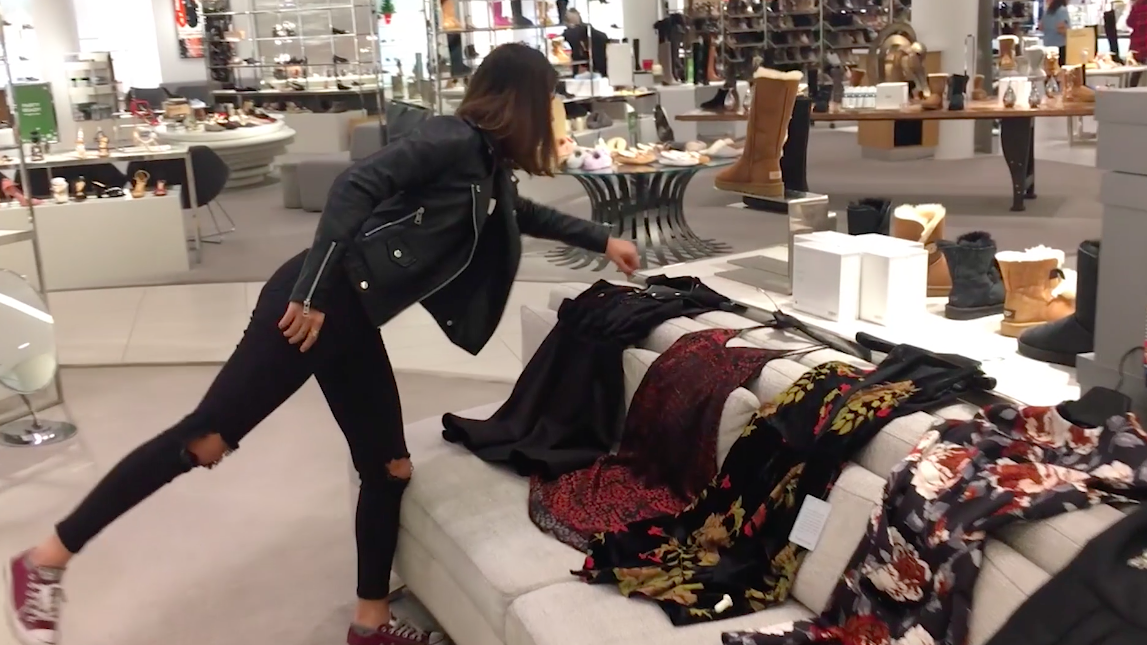 And just when they both thought they had a good handle on their task, Jazzmyne showed up with a surprise twist.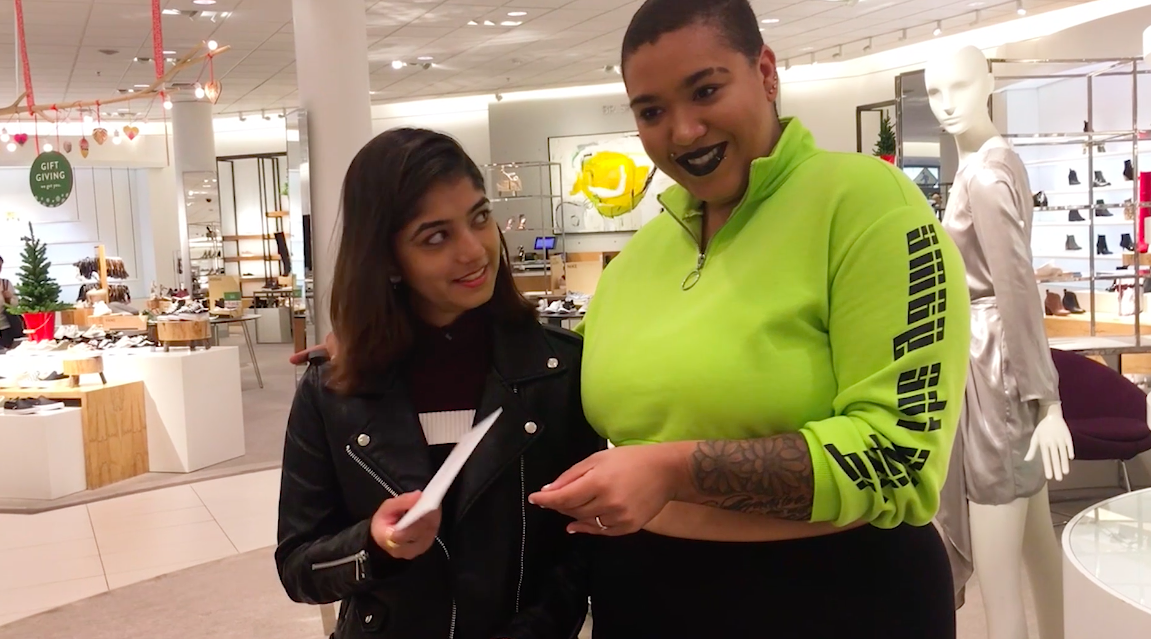 Time! Outfits were picked, winter coats were added, and they were ready for their big reveal!
First to rock her holiday party outfit was Radhika, and she looked absolutely fabulous!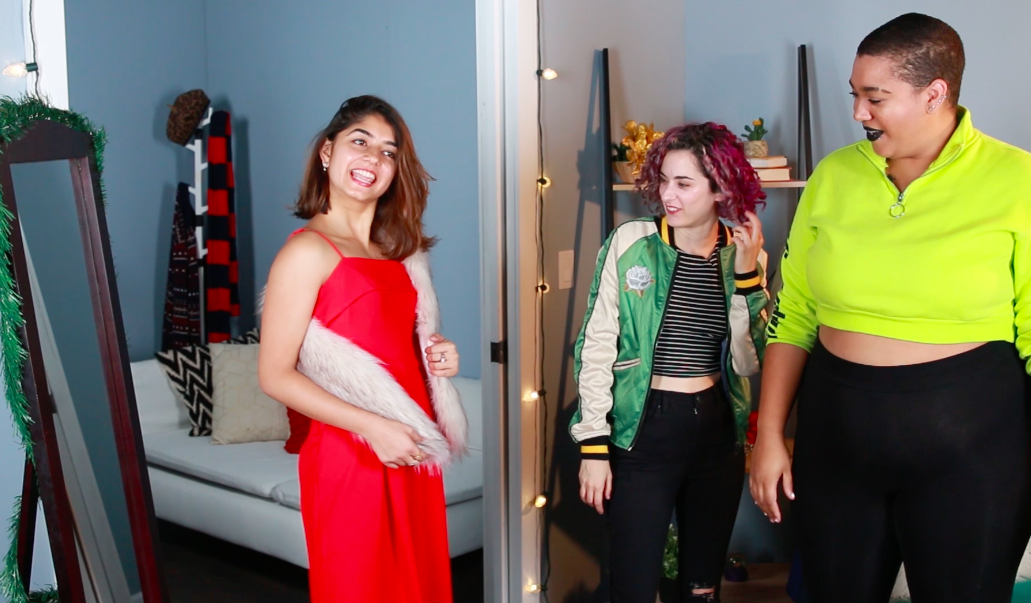 Then it was Sara's turn, who liked the look, but said she looked like a rich lady who owned a couple of summer homes. Ha!
Although the outfits were not something they would've picked out for themselves, both of the ensembles were perfect for any holiday soirée.