Here are two true things that you probably already know.
Pizza is the #1 most delicious food.
Grilled cheese is prolly #2 tastiest thing ever.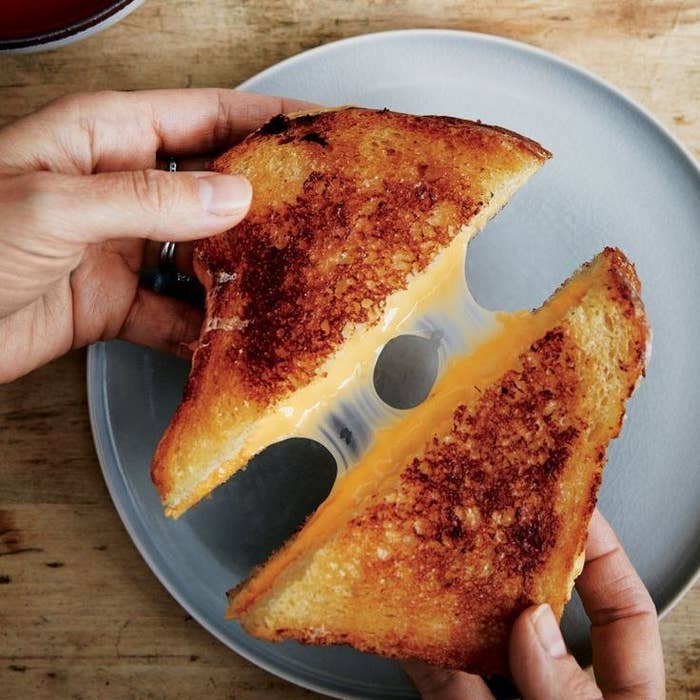 Now, it's time to bring the two together in holy matrimony.
Here's a step-by-step photo guide to making PIZZA GRILLED CHEESE. You can get the full recipe at the bottom of this post.
1.
Start by heating some butter in a pan and make sure to get a good coating.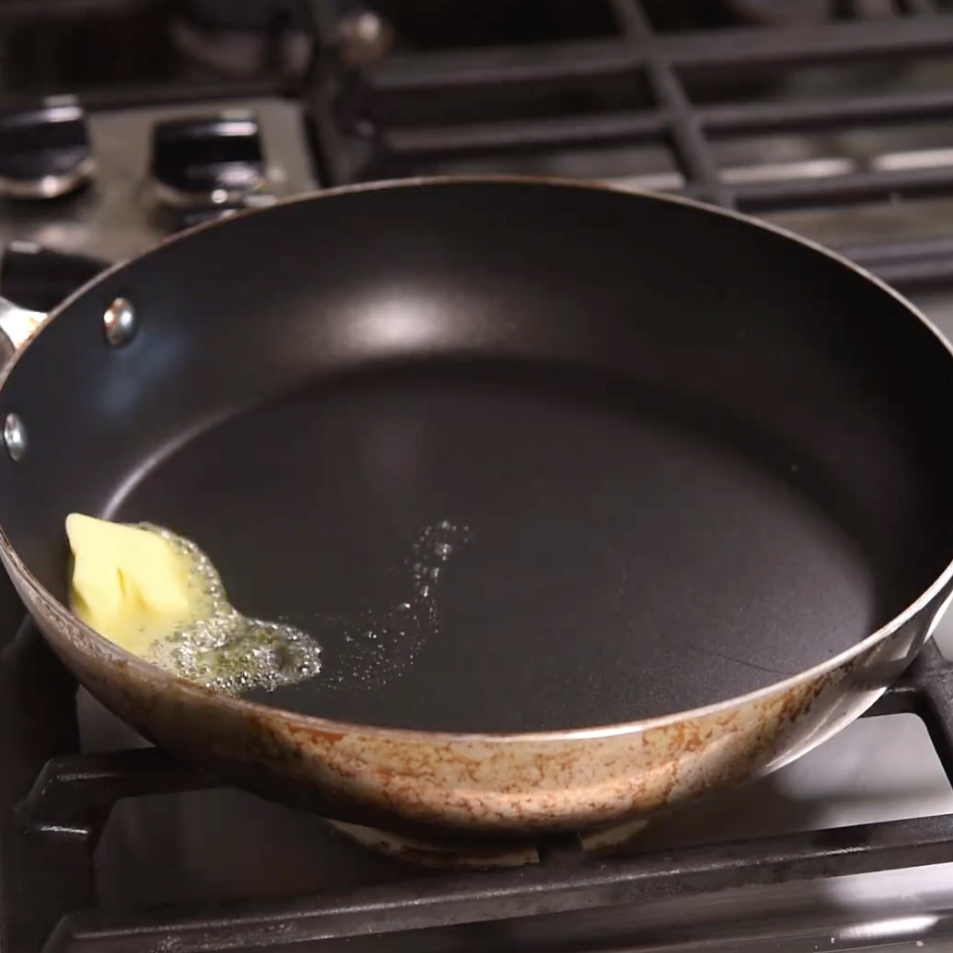 2.
Put two pieces of bread in the pan and then top them with marinara sauce.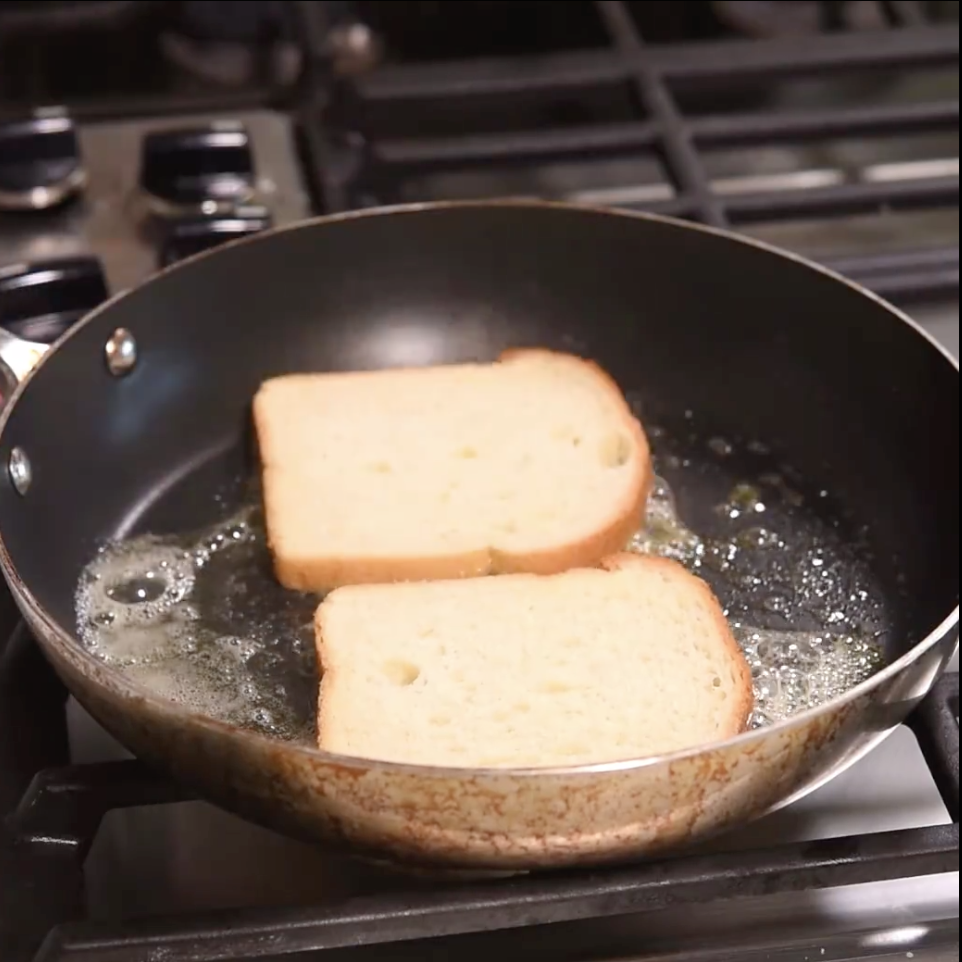 Spread the marinara all the way to the corners for maximum deliciousness.
3.
Top the marinara with some mozzarella and then some pepperoni. Let it cook until the cheese starts to melt, about 2 minutes.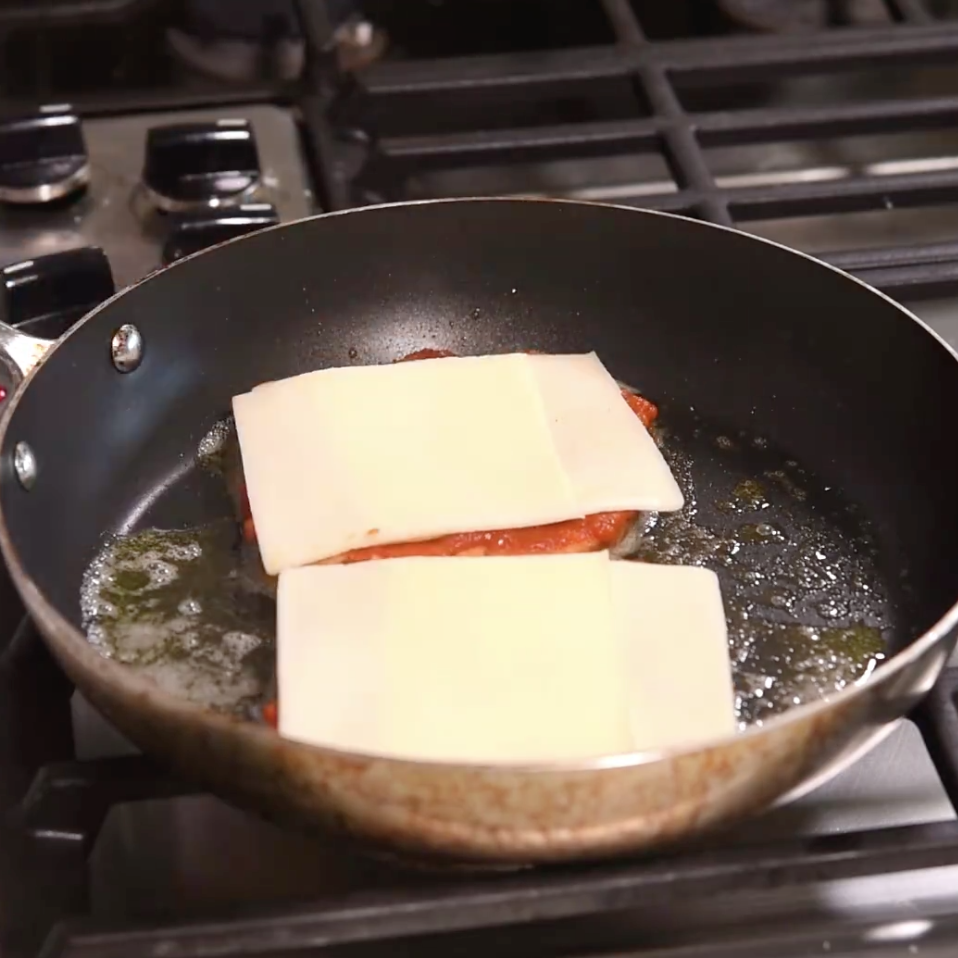 Feel free to omit the pepperoni if you are vegetarian and/or hate life.
4.
Sandwich the two halves together and cook until the cheese is melty and oozing out the sides, about 3 minutes more.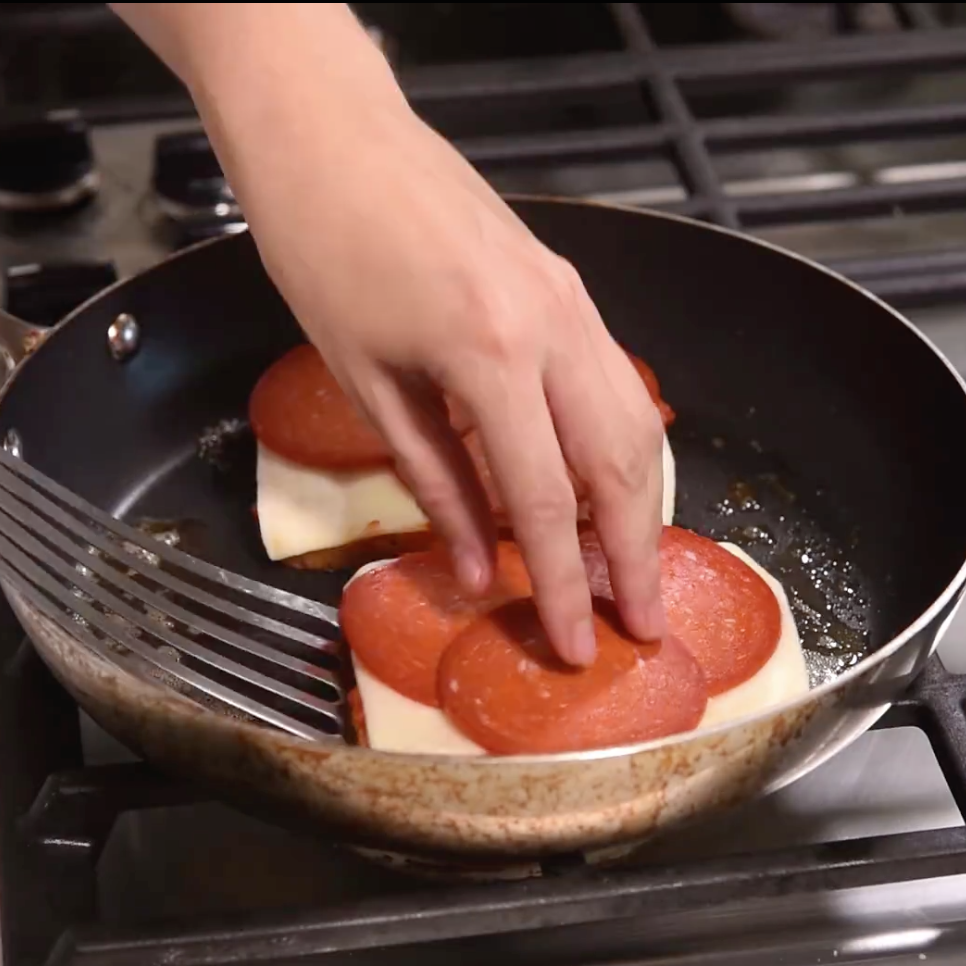 5.
Cut it in half and get ready for the craziest cheese situation you ever did see.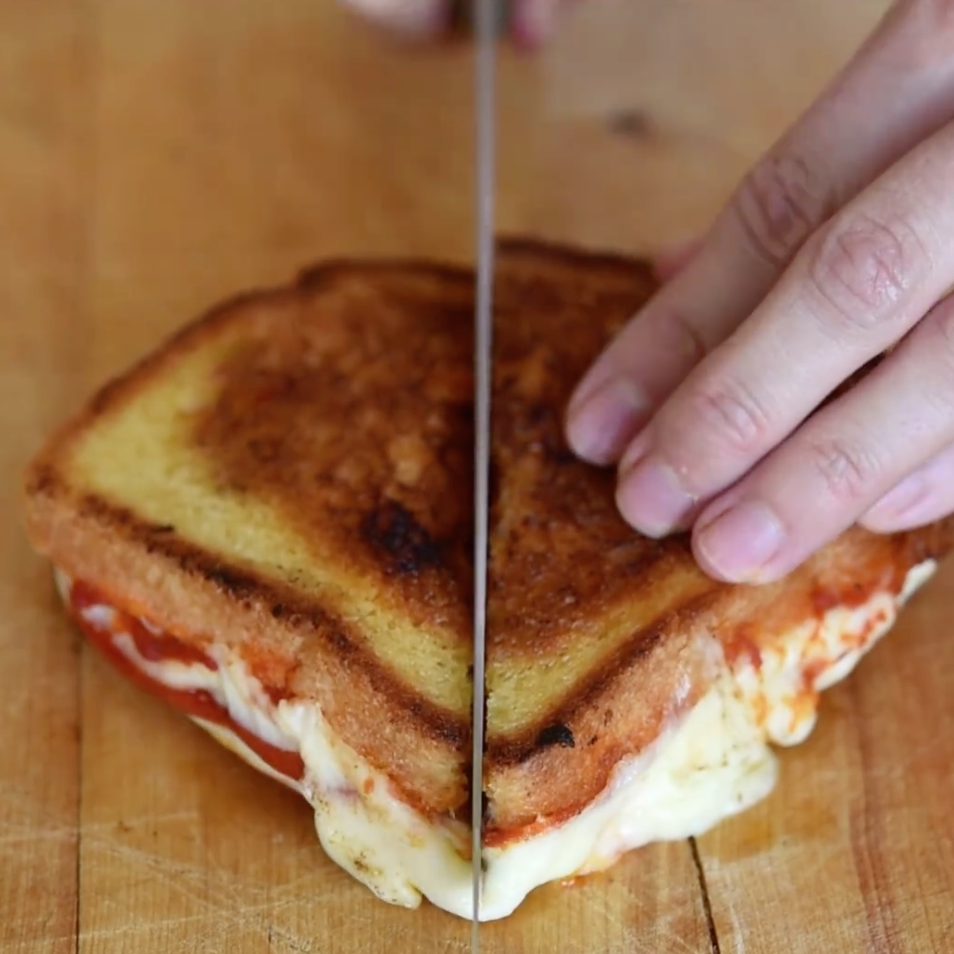 Praise this incredible combination.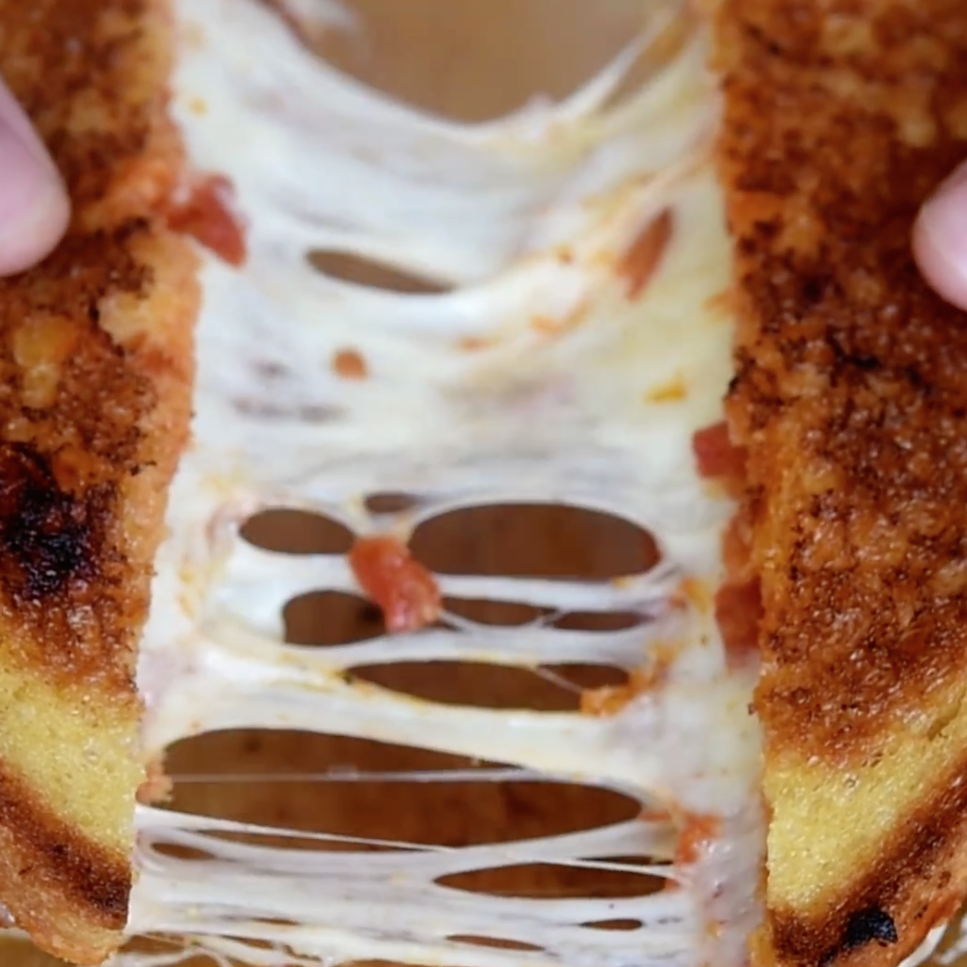 Pizza Grilled Cheese
Recipe by Lindsay Hunt
Makes 1
2 tablespoons butter, soft
2 slices white sandwich bread
¼ cup marinara
4 slices low-moisture mozzarella cheese
2 ounces sliced pepperoni (6 thin slices)
Melt the butter in a medium nonstick skillet over medium heat. Put the bread in the pan, then top with the marinara, spreading to coat the slices. Top each slice the cheese and pepperoni, dividing evenly.
Cook until the cheese starts to melt and the bread is golden, about 2 minutes, then close the sandwich and cook until the cheese is completely melted, about 3 minutes more. Enjoy!