Halloween is the best because it means you can gorge on sweet things while dressed like a witch.
It's also the best because you have an excuse to make cute food that looks like a mummy.
All you need are Nutter Butters, candy melts, and candy eye balls and you've got these adorable cookies.
Here's how to make the cookies.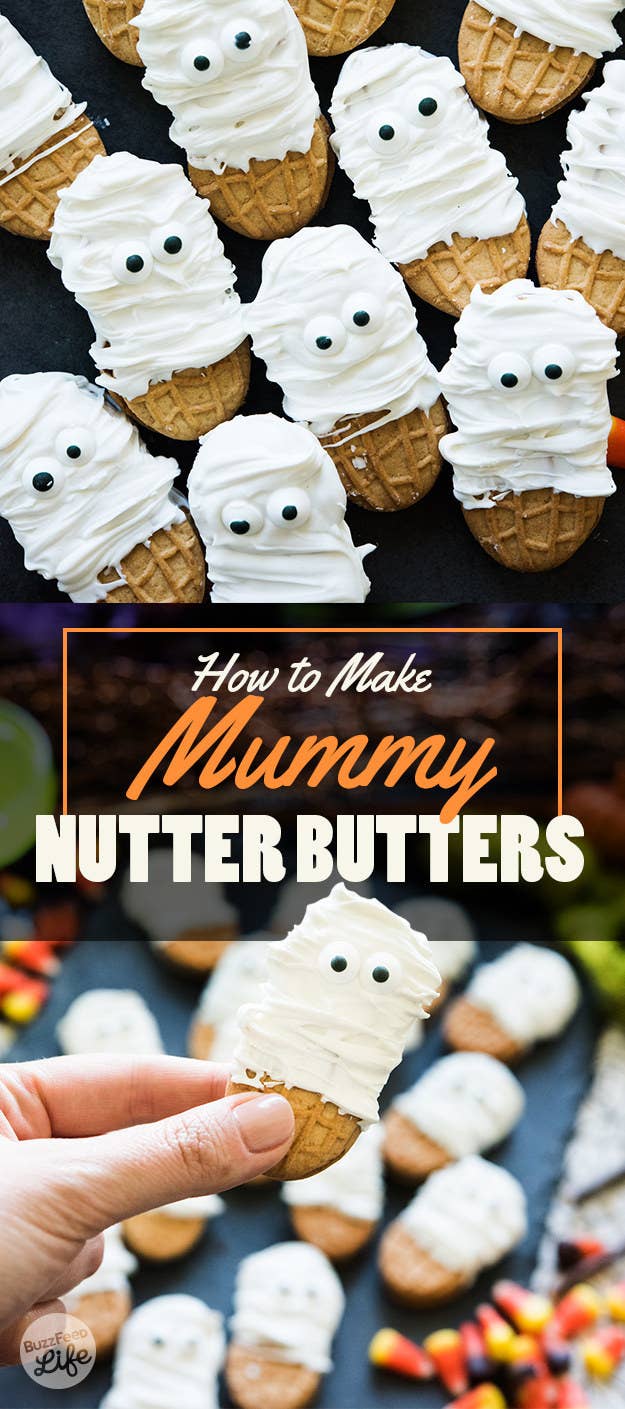 Here's a step-by-step photo guide to making the cookies. You can get the full recipe at the bottom of this post.
1.
Here's what you'll need to make the mummies.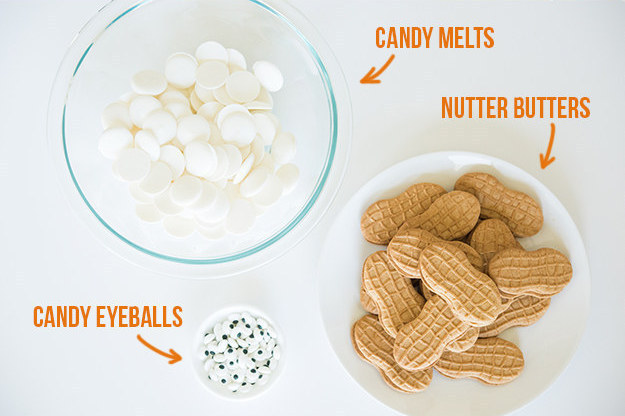 2.
Microwave the candy melts in 30-second bursts. Stir until they're smooth and creamy.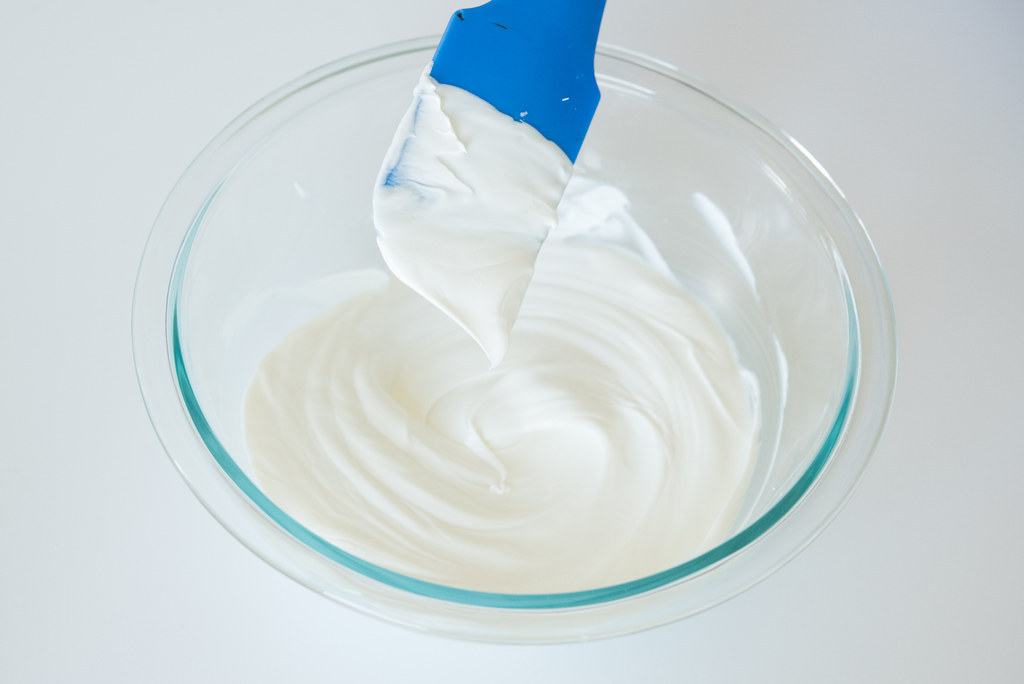 3.
Dip the cookie halfway in the candy melts, then smooth it out with a fork.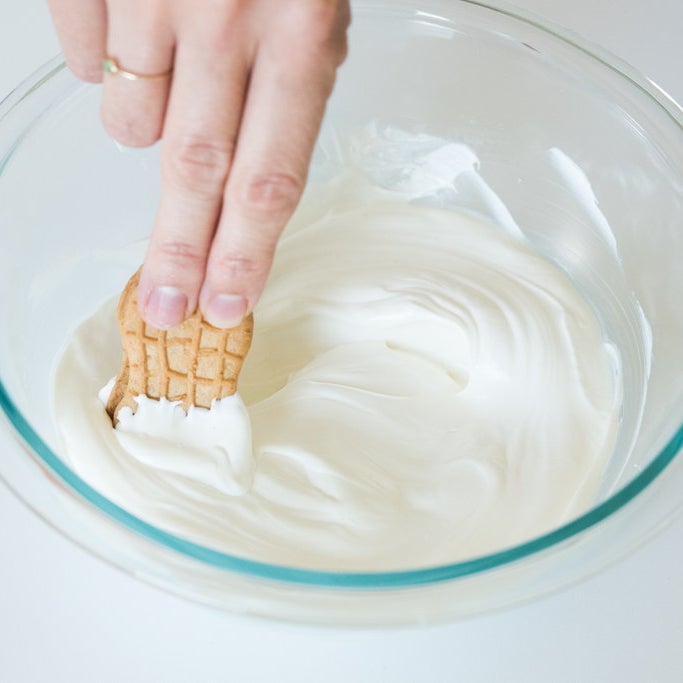 Don't worry about making it too perfect, you just want to get an even covering.
4.
Dip the fork back in the candy melts and then drizzle horizontally to make stripes that look like bandages.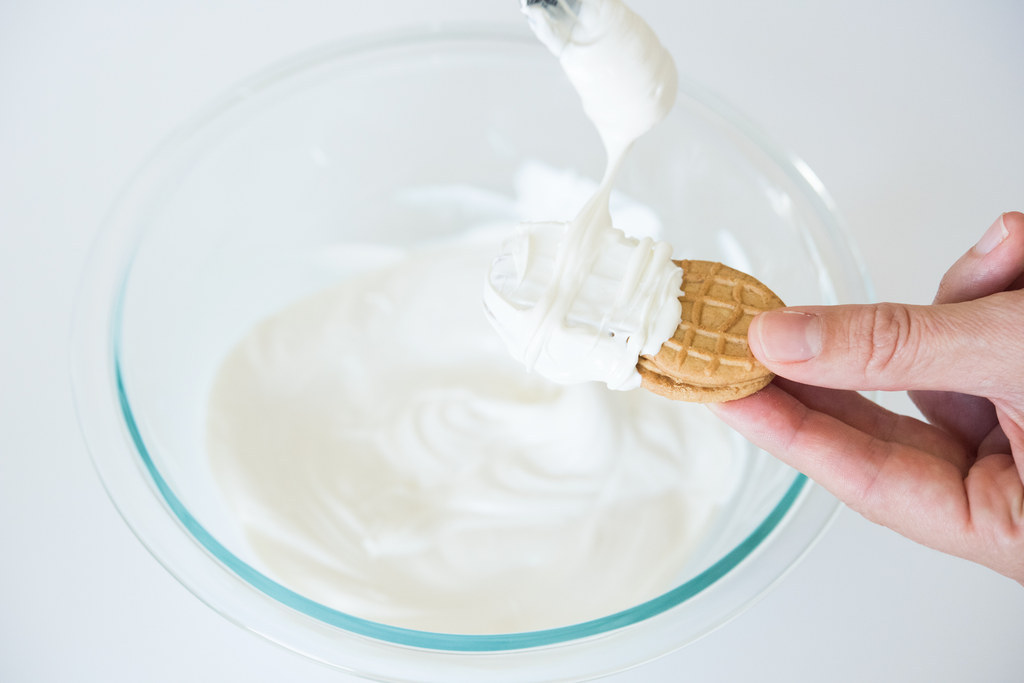 5.
Then, place two candy eyeballs to give the mummy some personality. Name him Fred.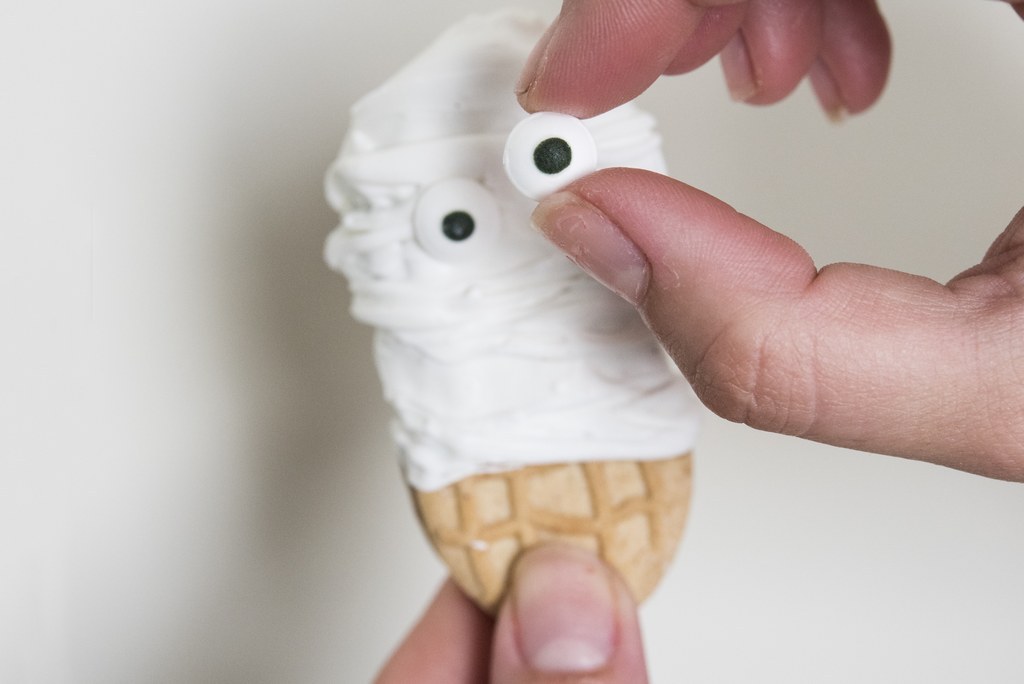 6.
Let the mummies harden on a baking sheet that's lined with wax or parchment paper.
Here's how to make the Mummy Nutter Butters
Makes 16 cookies
Recipe by Lindsay Hunt
INGREDIENTS
2 cups white chocolate candy melts or white chocolate
16 Nutter Butters or Milano cookies
1 package small candy eyeballs (you can buy here)
PREPARATION
Put the candy melts in a microwave-safe bowl and microwave in 30 second bursts until melted. Stir until smooth.
Dip the cookies halfway into the melted candy. Let the excess drip off, then use a fork to smooth out the coating.Dip the fork tines in the candy melts and drizzle over the cookies, to look like mummy wrapping. Press on two candy eyes and then place on a baking sheet that is lined with wax paper or parchment paper. Repeat with remaining cookies. Let sit until set, about 30 minutes.