Nothing says "fall" like a pumpkin.
And nothing says "delicious" like fresh Rice Krispie Treats.
Here's how to combine them into an adorable Halloween treat.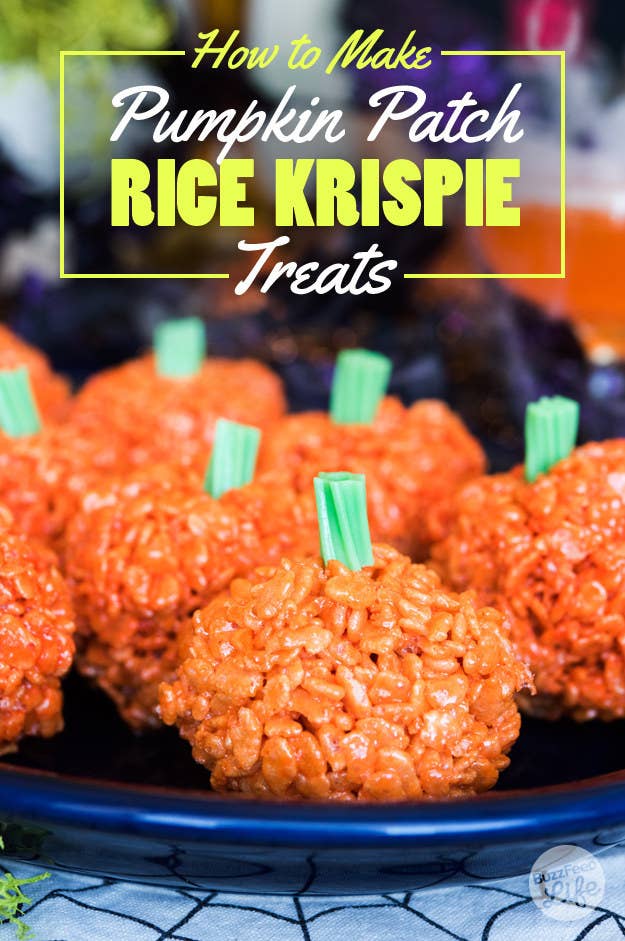 Here's a step-by-step photo guide to making the treats. You can get the full recipe at the bottom of this post.
1.
Here's what you'll need to make the pumpkins.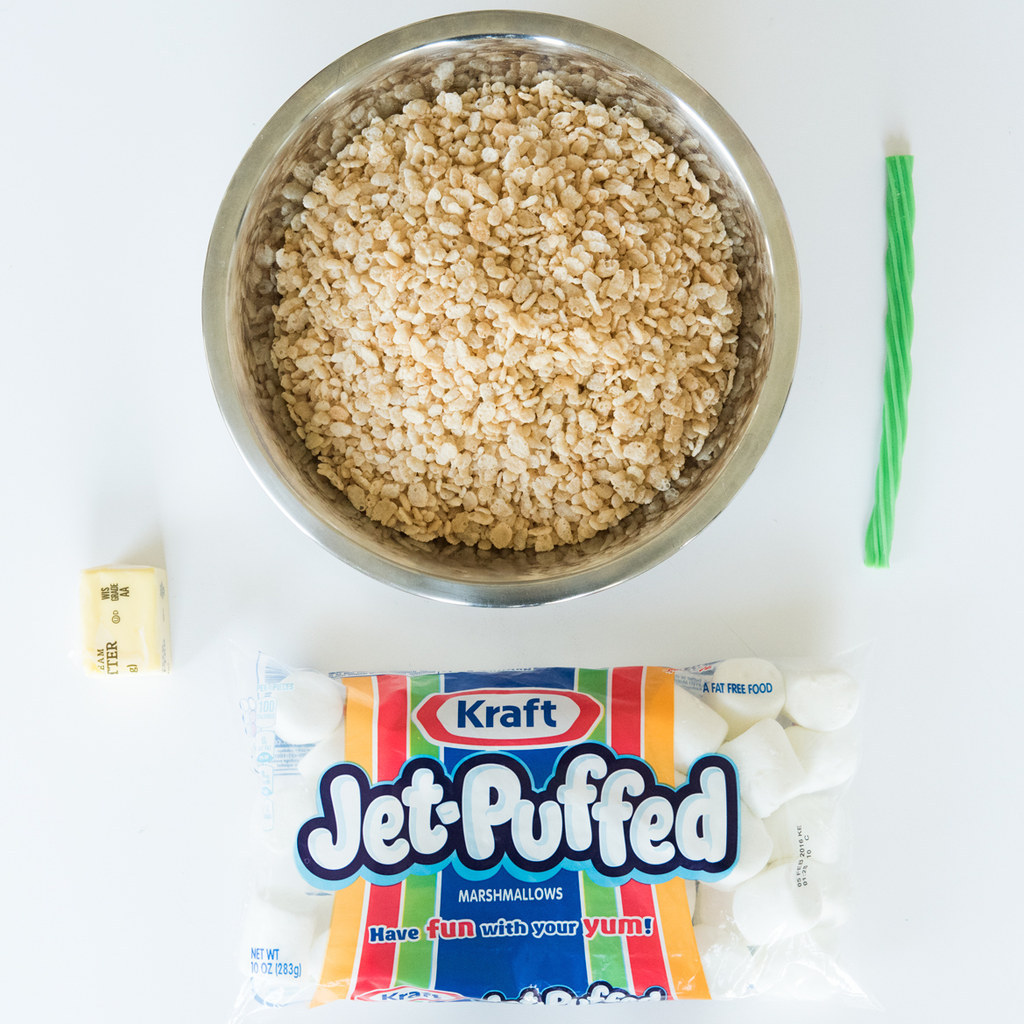 2.
Start by melting the butter, marshmallows, and yellow and red food coloring in a large pot. Stir until they're completely melted and very orange.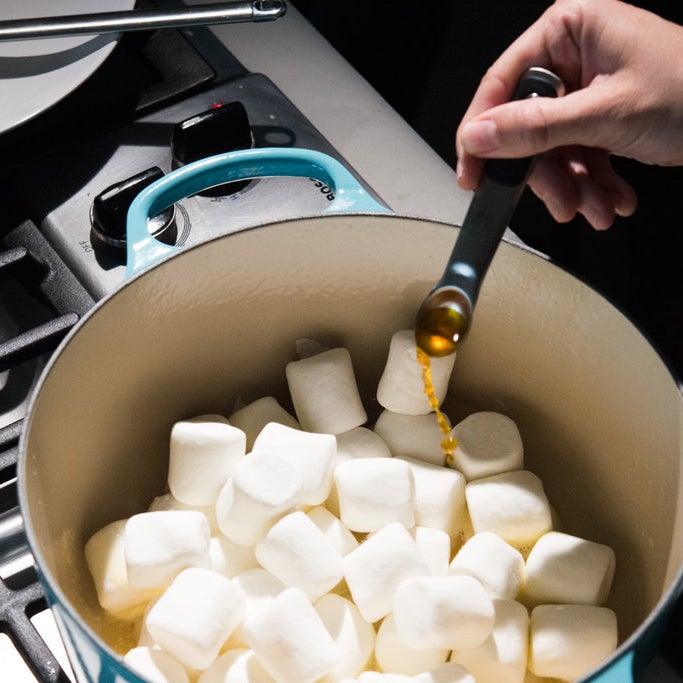 3.
Once the marshmallows have melted into an orange soupy sauce, add in the Rice Krispies and stir until they're completely coated.
4.
Scoop out about 1/2 cup of the mixture and roll into a ball.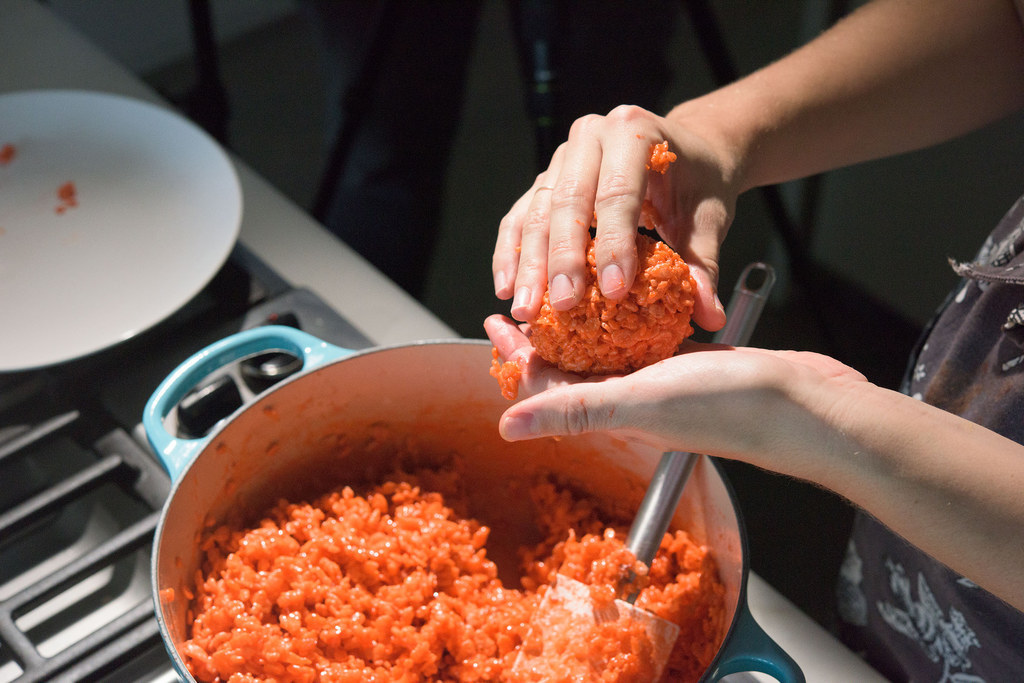 5.
Finish by topping the pumpkin with a 1/2 inch piece of green Twizzlers.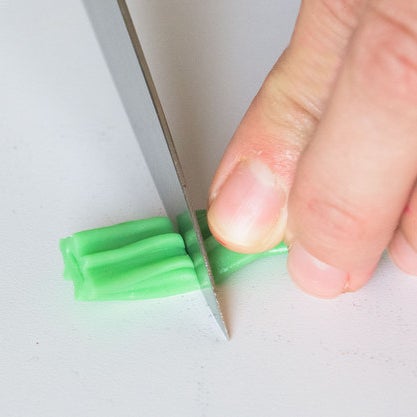 How to make the Pumpkin Patch Rice Krispie Treats.
Makes 10 pumpkins
Recipe by Lindsay Hunt
INGREDIENTS
3 Tbsp. unsalted butter
1 10-oz. package marshmallows
1 tsp. yellow food coloring
½ tsp. red food coloring
6 cups Rice Krispies
1 green Twizzlers, cut into 10 (½-inch) pieces
PREPARATION
Melt the butter in a large pot over low heat. Add the marshmallows and both food colorings and stir until the marshmallows are completely melted, 5 to 7 minutes. Stir in the Rice Krispies and mix until completely coated in the melted marshmallows. Working with about ½ cup at a time, roll the mixture into balls. Top with the Twizzlers and serve.

Psst! Did you hear that Tasty has its very own Halloween TV special? Snoop & Martha's Very Tasty Halloween is streaming now on Peacock. Check it out!