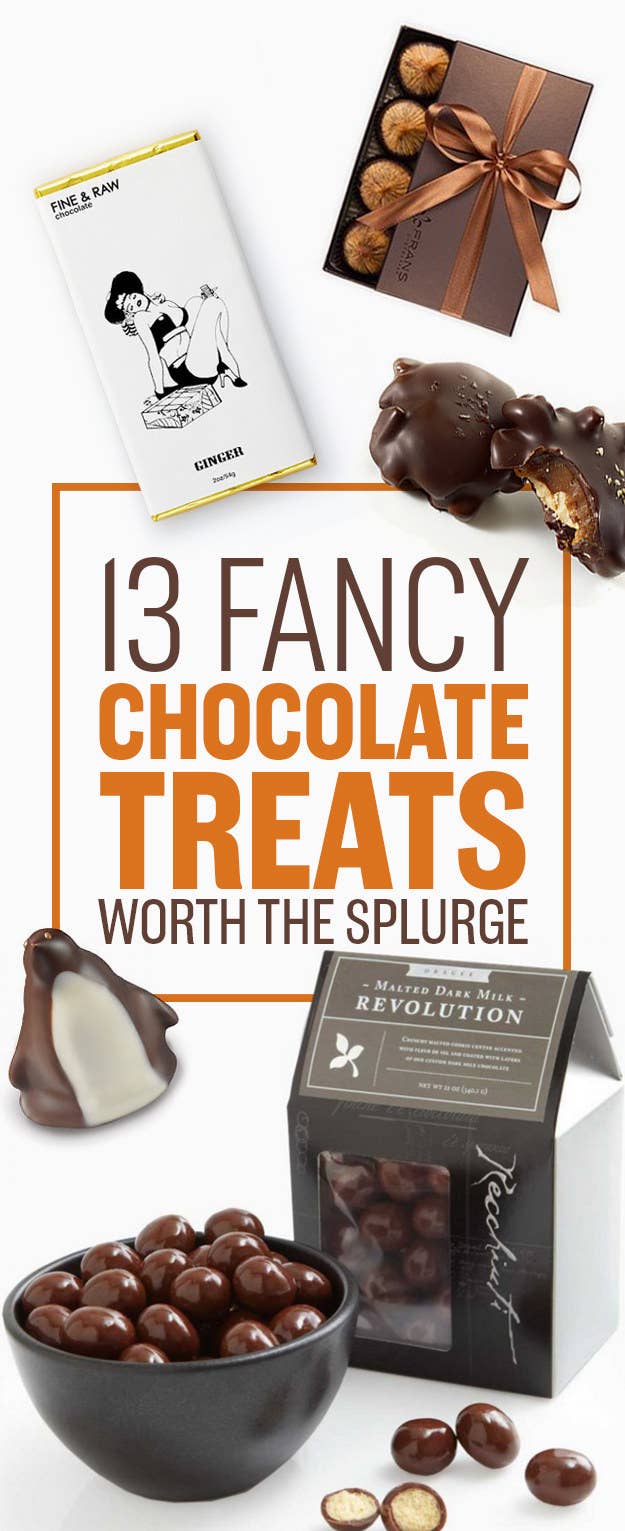 1.
Compartés Donuts & Coffee Milk Chocolate Bar
2.
John & Kira's Chocolate Tortoises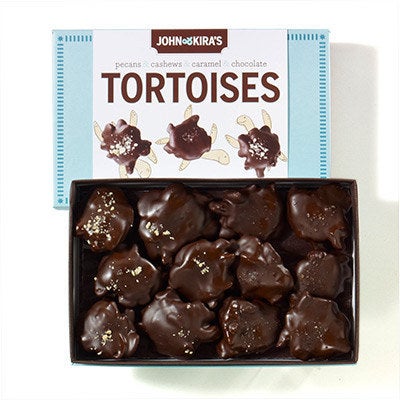 Why they're worth the splurge: If a chocolate turtle is good, then a tortoise is even better, right? Chocolatiers John and Kira focuses on ethical sourcing from farms around the U.S to create these clusters. Six are Maple Pecan and six are Cinnamon Cashew.
To buy: $24.95 for one 12-piece box at johnandkiras.com.
3.
EHChocolatier Artisan Chocolates BIG Tasty Assortment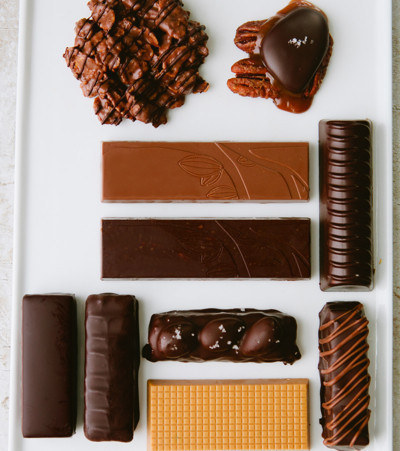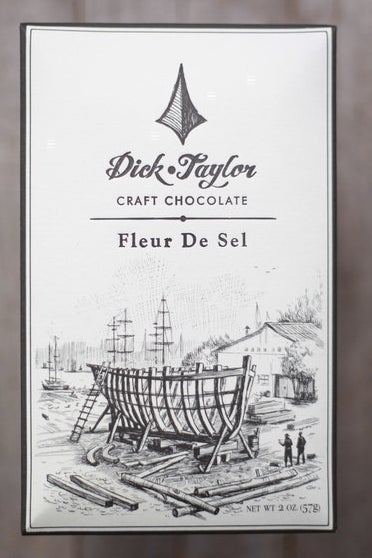 Why it's worth the splurge: Super smooth chocolate with a inlaid texture that's so pretty you just ~might~ want to save it. Bonus: The beautifully designed packaging is gift worthy.
To buy: $8.50 for a 2-ounce bar at dicktaylorchocolate.com
5.
Vosges Chocolate The Enchanted Mushroom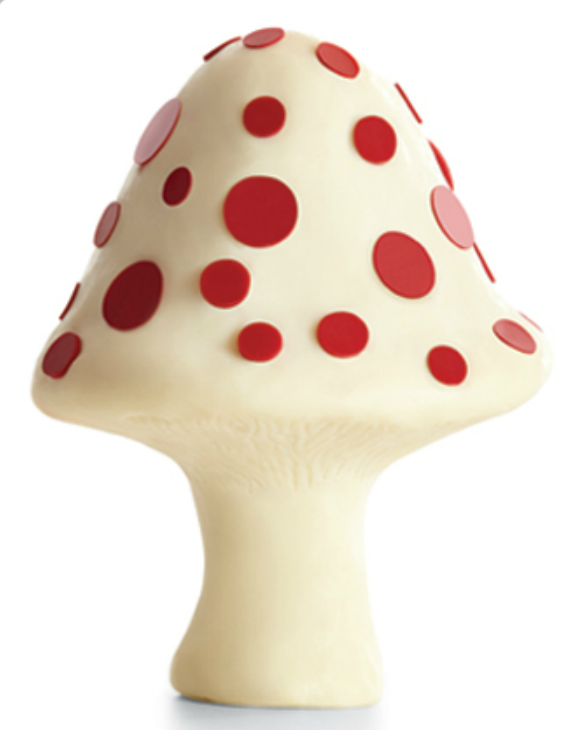 6.
Poco Dolce Bittersweet Chocolate Tiles with Grey Sea Salt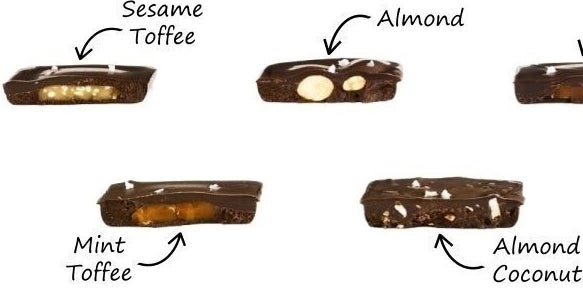 Why they're worth the splurge: These crunchy tiles combine killer chocolate with interesting flavors like sesame toffee and Aztec chile. Each has a hit of salt on top that balances out the bittersweet chocolate. Start with the assorted box to figure out your favorite kind.
To buy: $22 and up for a box of 8 tiles, at pocodolce.com.
7.
L.A. Burdick Chocolate Penguins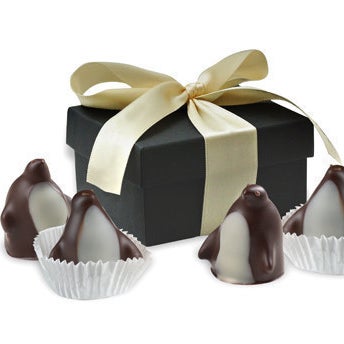 Why they're worth the splurge: Take a look at these cuties and tell me you don't just want to cash in your 401K to have one. Ok, maybe not, but they are seriously adorable and taste good, too. Each penguin is handmade, filled with a lemony chocolate ganache and has almond wings.
To buy: $13 for a 4-pack, at burdickchocolate.com.
8.
Recchiuti Confections Malted Dark Milk Revolution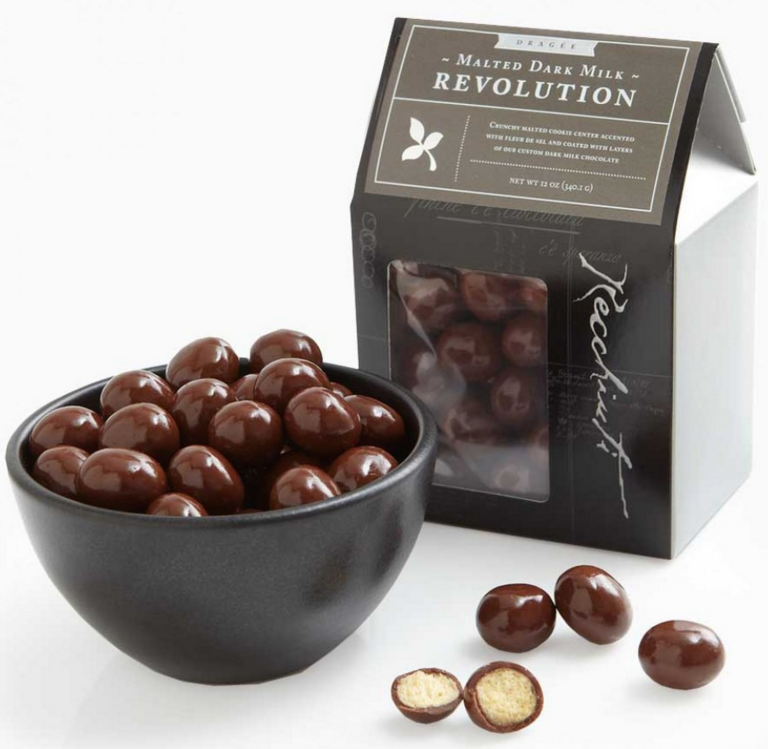 9.
Elbow Chocolates Roasted Almond Toffee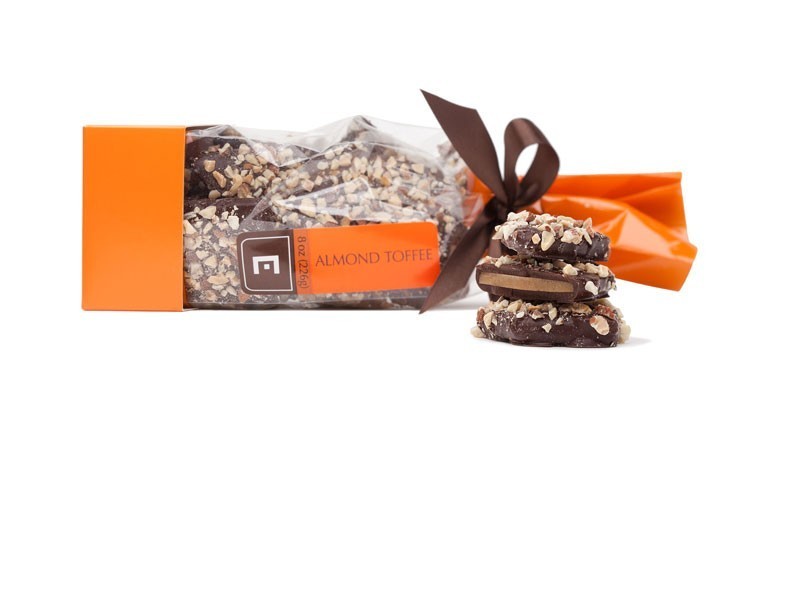 10.
Madécasse Espresso Bean Milk Chocolate Bar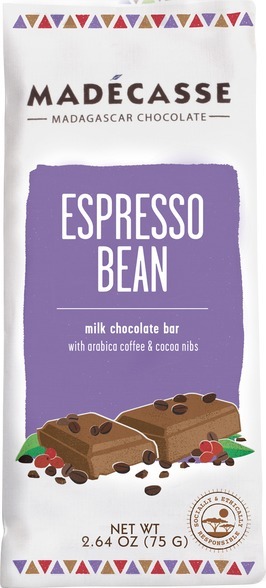 11.
Valerie Confections Large Truffle Assortment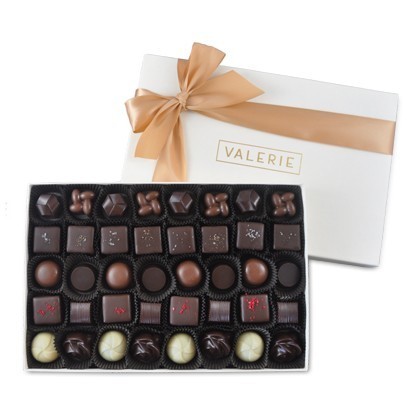 12.
Fran's Chocolates Double Chocolate Figs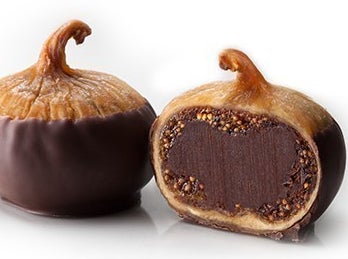 Why it's worth the splurge: I know it's like "Womp, womp, someone got me a goddamned fig?!" But, hear me out. These dried figs are stuffed with solid chocolate and then dipped in MORE chocolate. So it's really not a fig, it's a delicious truffle. They're so insanely good I want them as my wedding cake. That is all.
To buy: $46 for one box of eight figs, at franschocolates.com.
13.
Fine & Raw Chocolate Ginger Bar