"Churro flavor" tastes like magic, but really, it's just cinnamon and sugar. Here's how to add that ~sugary spicy goodness~ to your waffles.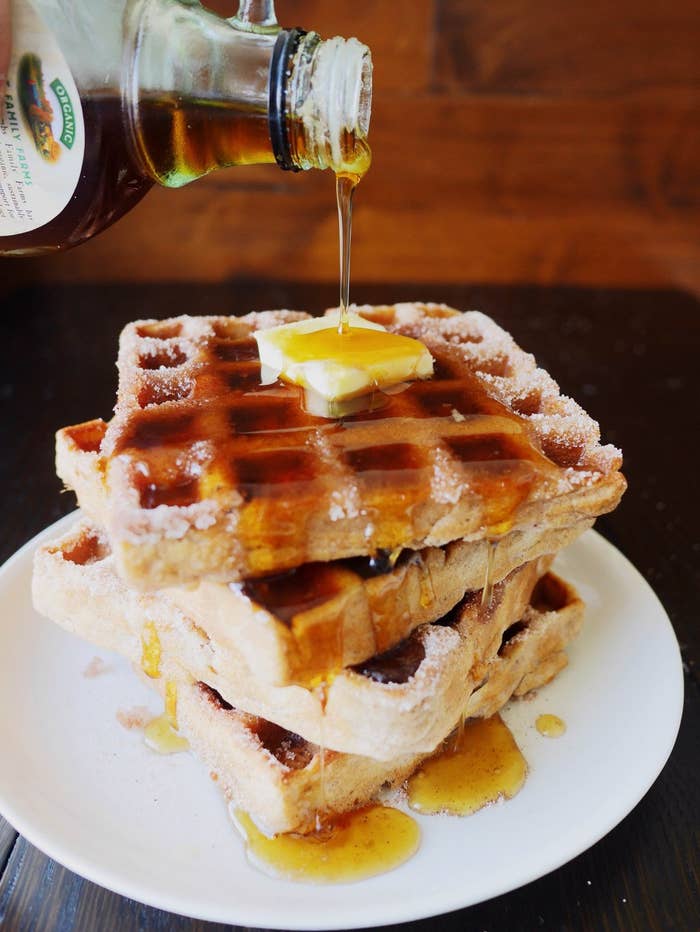 1.
First, make a waffle batter and add 2 teaspoons ground cinnamon to it. You can use a boxed mix, your favorite recipe, or the one at the bottom of this post. Cook the batter in your waffle iron on medium heat.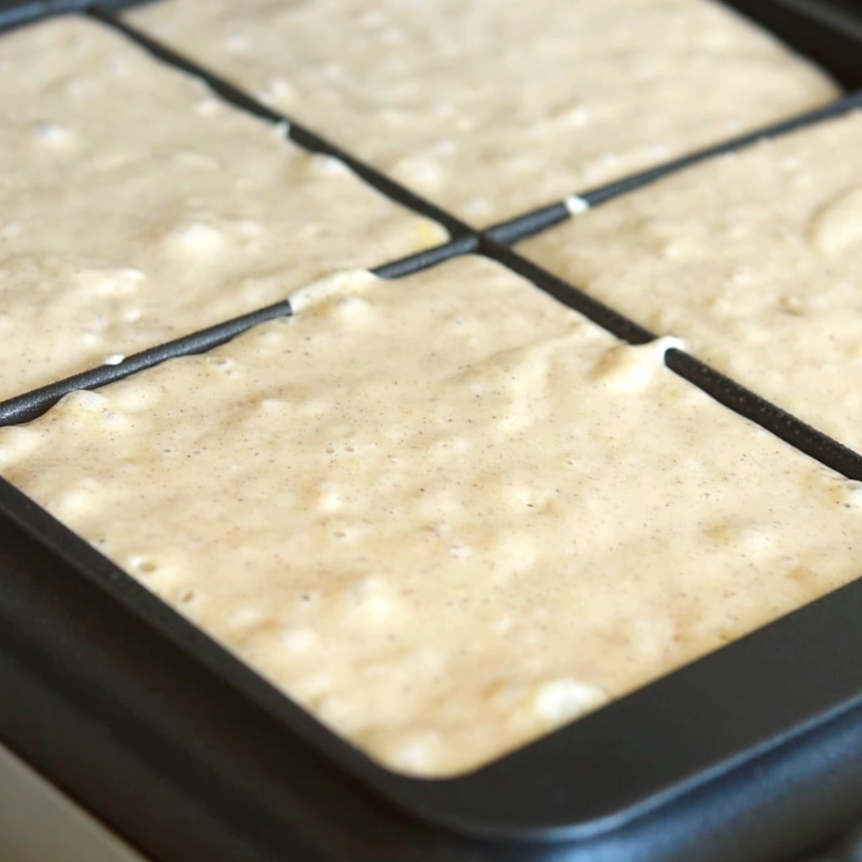 2.
Next, brush the waffles with melted butter.
3.
Then, whisk together 1/2 cup of sugar and 1 teaspoon ground cinnamon.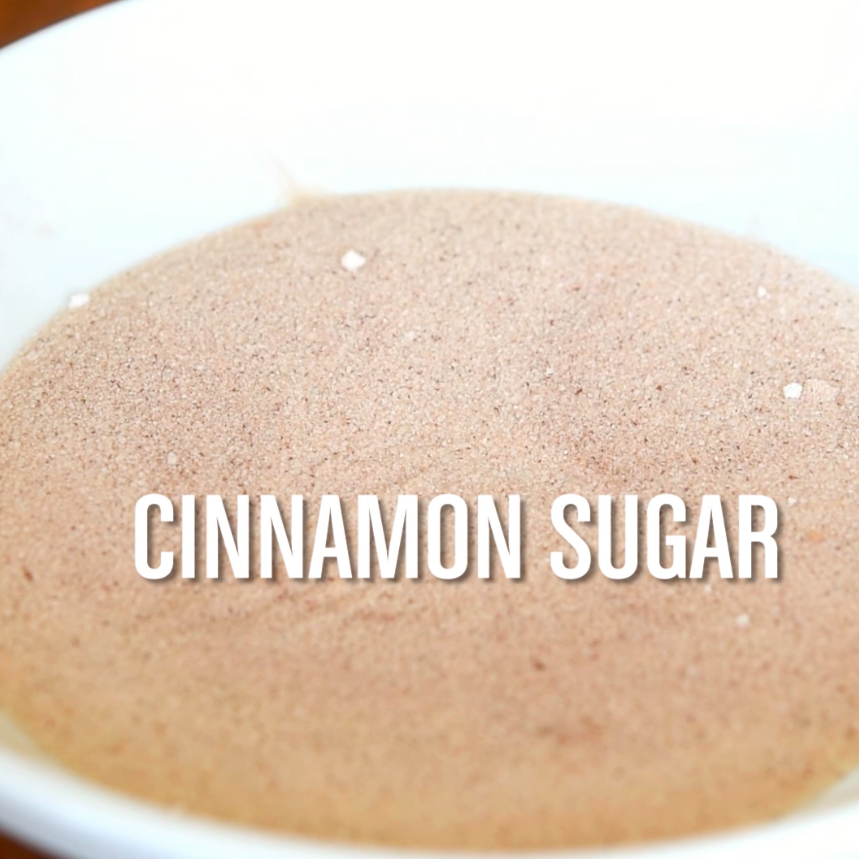 4.
Press the waffle butter-side down into the cinnamon sugar, then shake any extra off.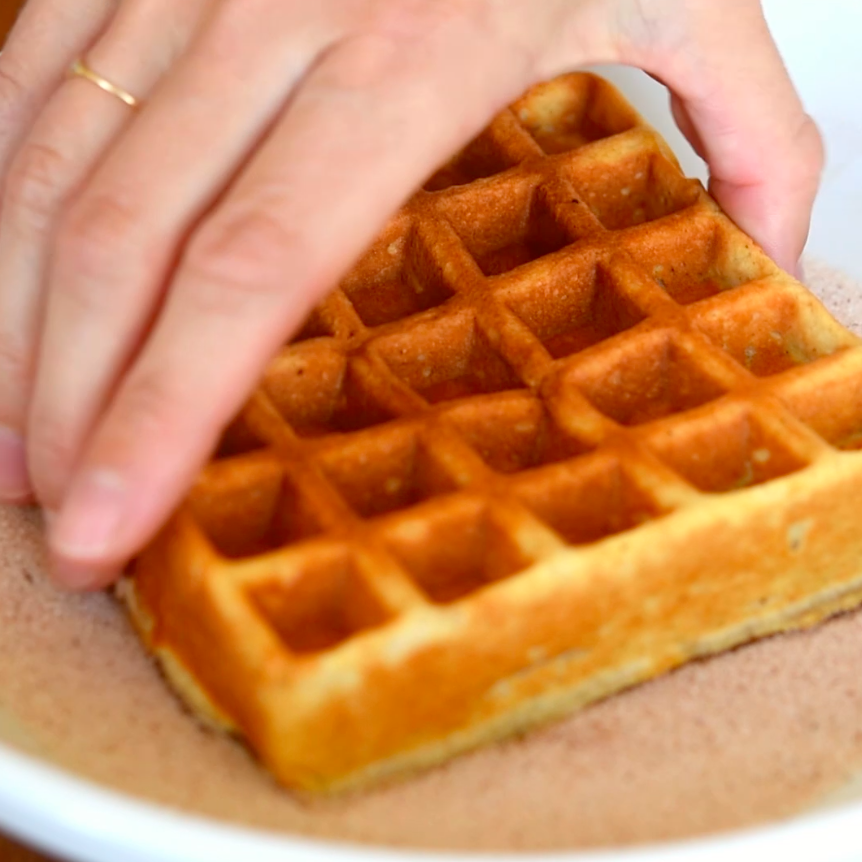 6.
Top with more butter and maple syrup, or dip in melted chocolate, if you dare.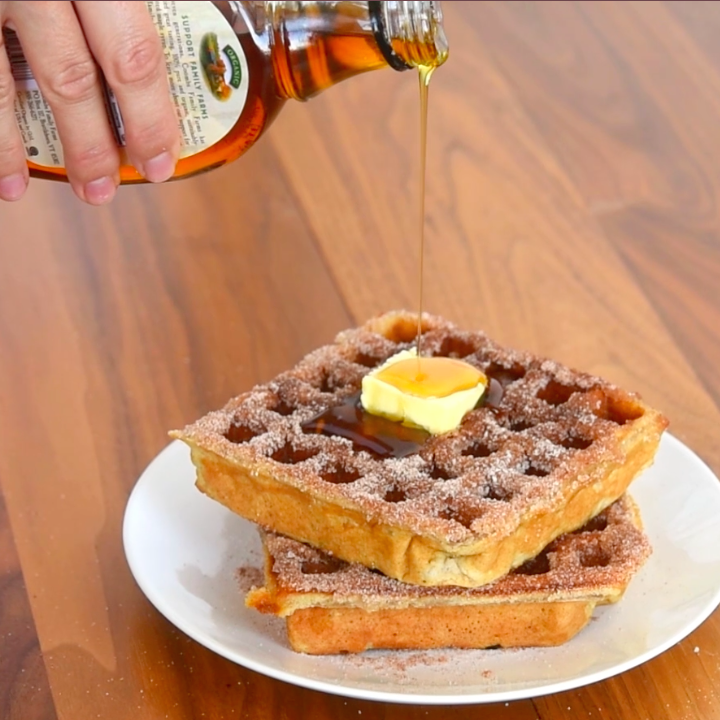 7.
Dig in and enjoy!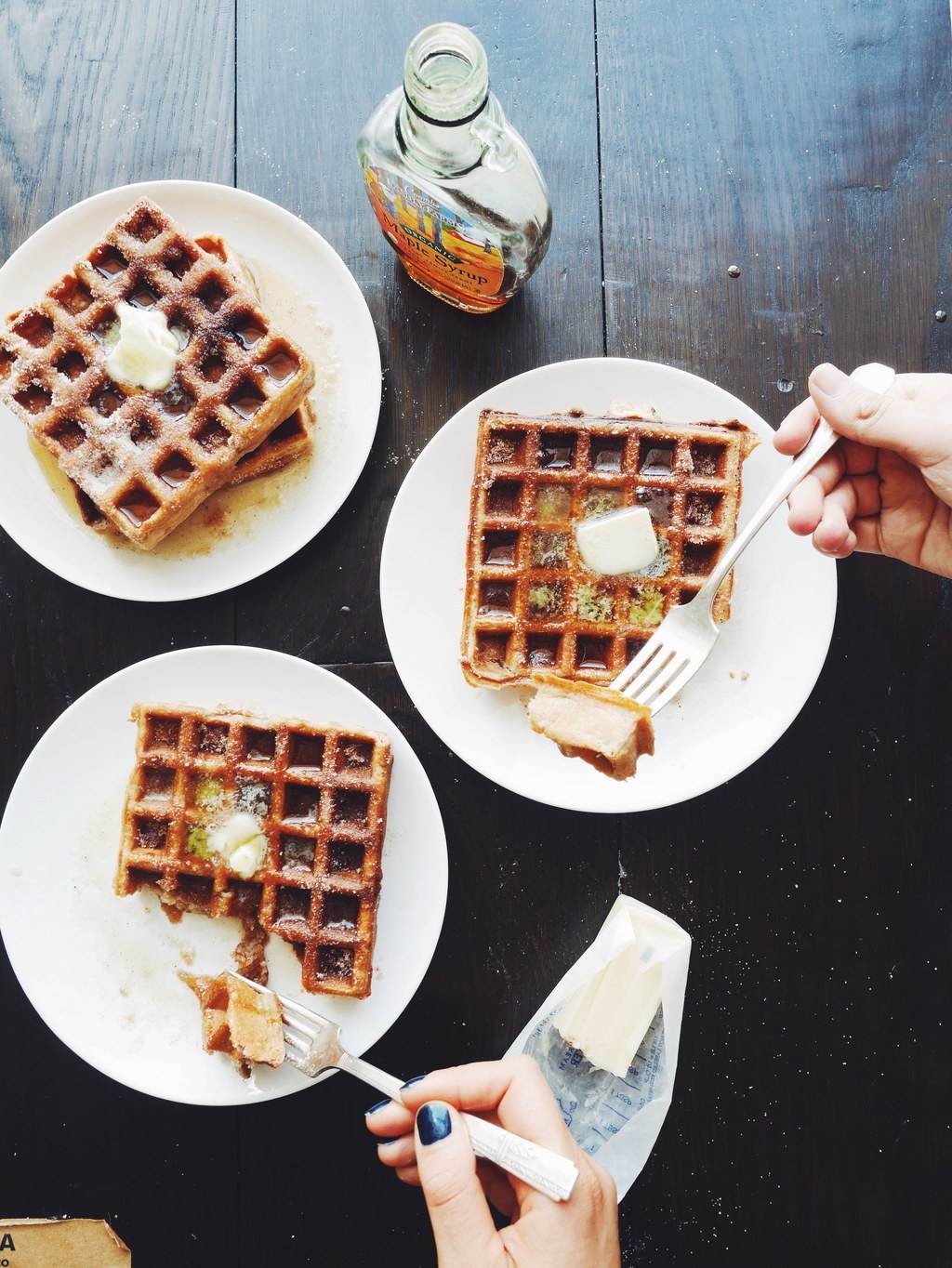 Churro Waffles
Serves 4
Recipe by Lindsay Hunt
INGREDIENTS
1 ½ cups granulated sugar
1 tablespoon ground cinnamon
4 large eggs
3 cups milk
2 sticks (1 cup) unsalted butter, melted and cooled to room temperature
1 tablespoon pure vanilla extract
4 cups all-purpose flour
2 teaspoons fine salt
2 tablespoons baking powder
Additional butter, maple syrup for serving (optional)
PREPARATION
Make the topping: Whisk ½ cup of the sugar and 1 teaspoon of the cinnamon in a small bowl. Set aside.
Make the waffles: Preheat a waffle iron to the medium heat setting.
Whisk the eggs, milk, half the butter, and vanilla in a large bowl. In a separate bowl, whisk the flour, baking powder, salt, and the remaining 1 cup sugar and 2 teaspoons cinnamon. Add to the egg mixture and whisk until just combined. Do not overmix; it's okay if there are still some small clumps of flour.
Cook the waffles according to the waffle iron manufacturer's directions. Brush the cooked waffles with the remaining melted butter and then dip in the cinnamon-sugar topping mixture.
Serve topped with extra butter and maple syrup, if desired.