We all know that churros in their natural state are very delicious.
But, what if you could get the crispy goodness of a churro in the form of a cinnamon bun?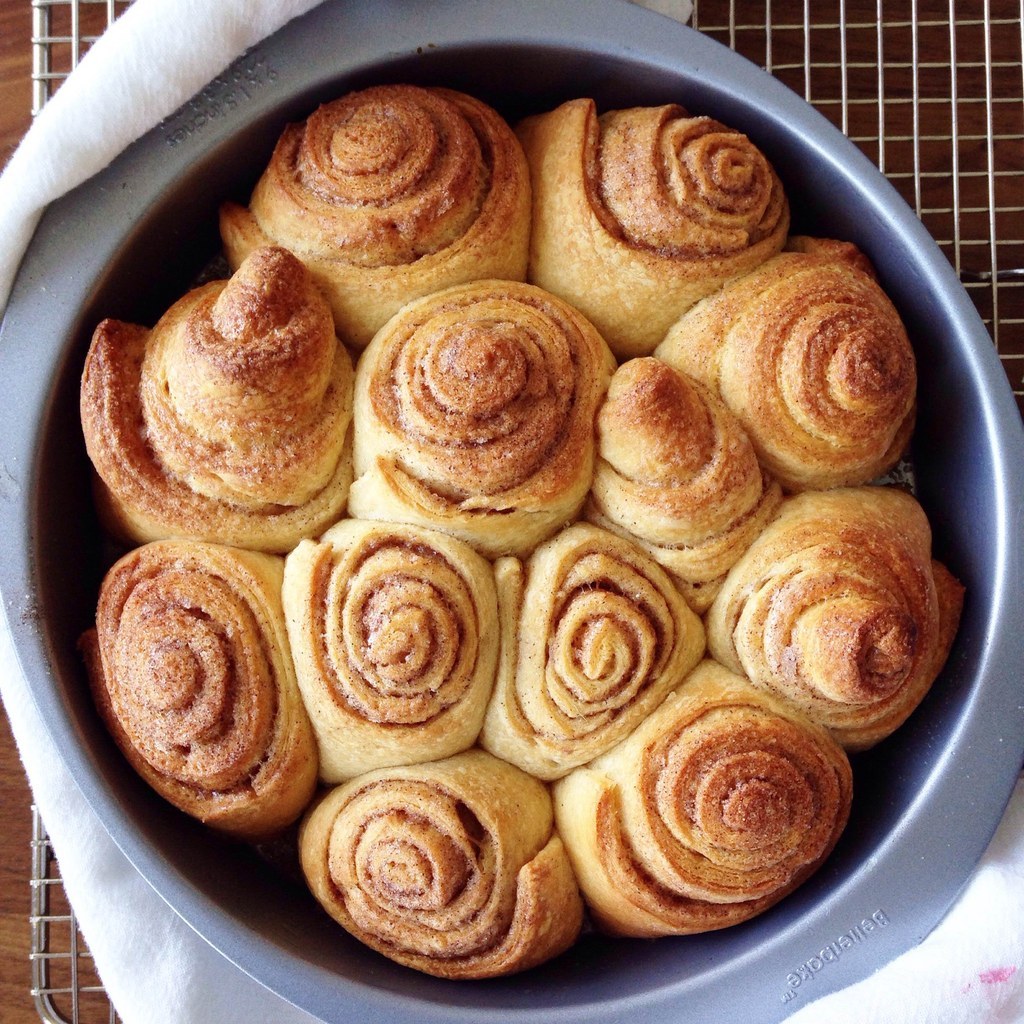 You can! Here's what you'll need to make them.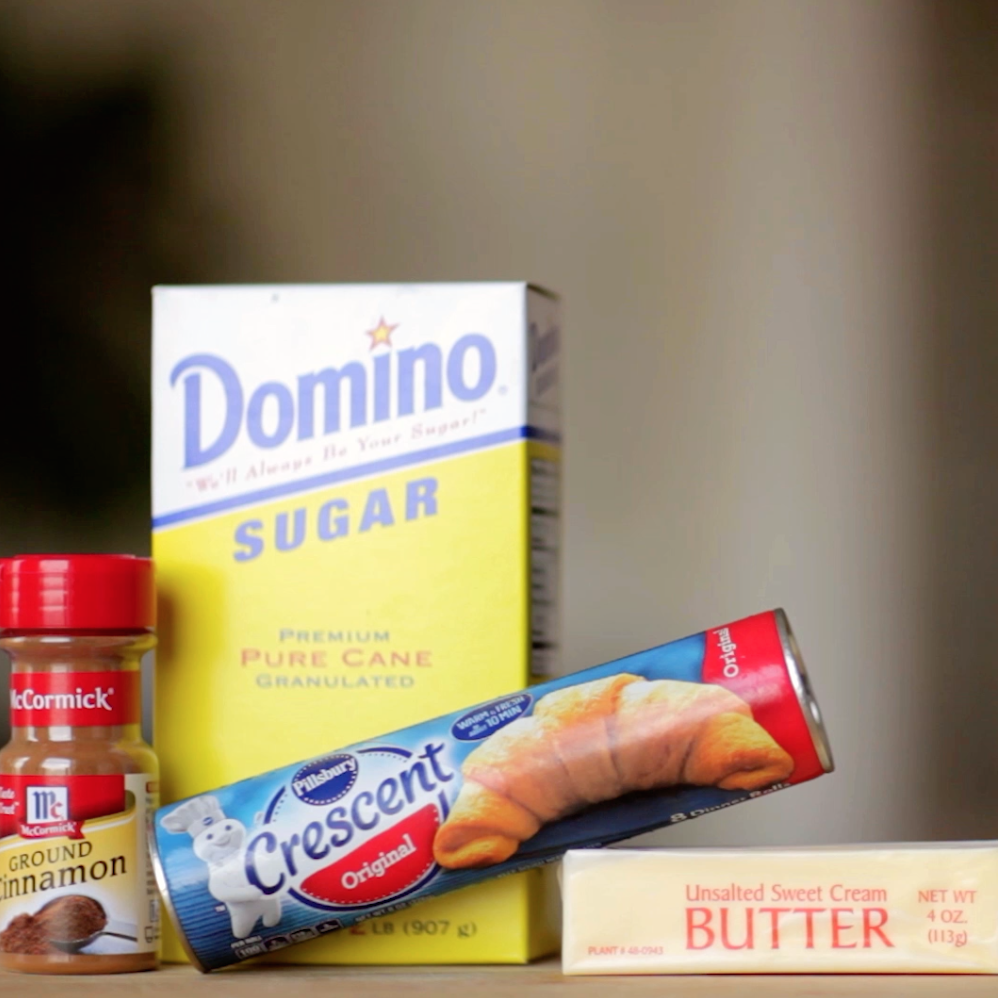 Unroll the dough on a floured surface.
Melt the butter, then brush it liberally on the dough.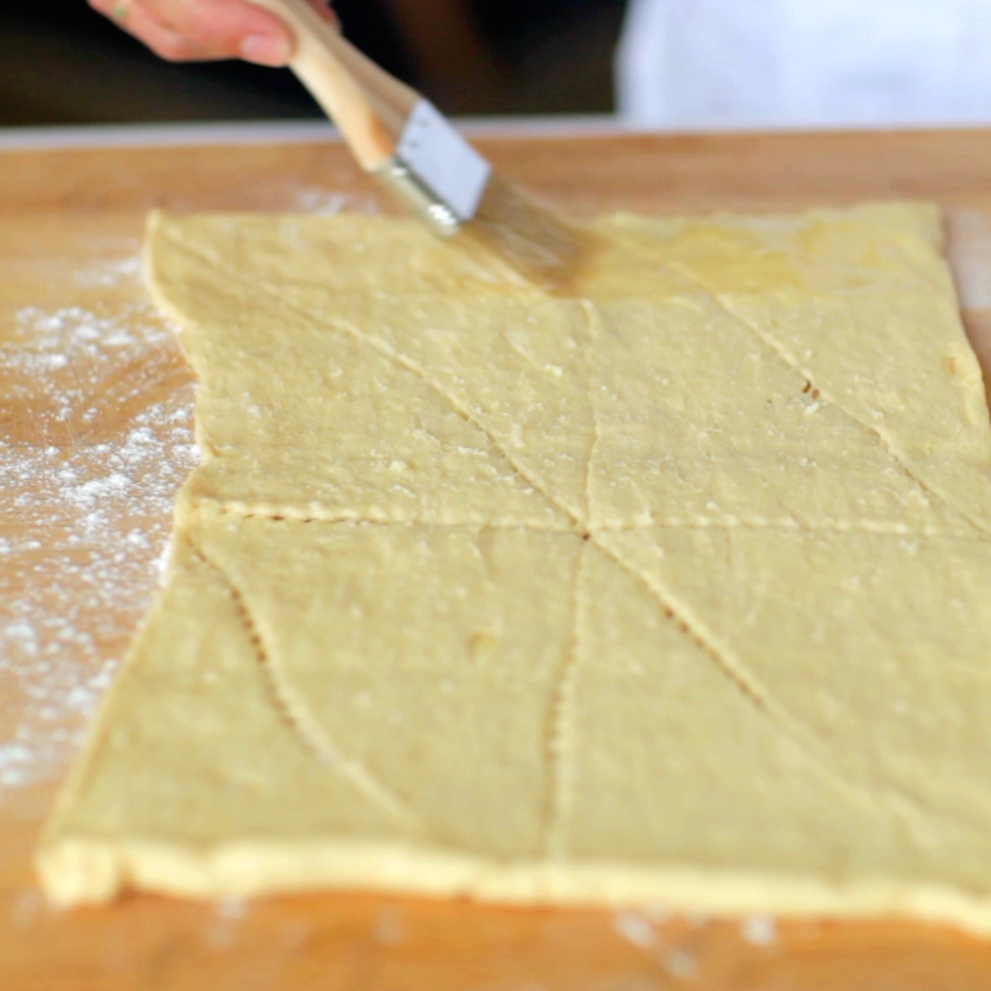 Sprinkle evenly with about 1/3 of the cinnamon sugar.
Reroll into a log, then repeat with the 2nd package of dough.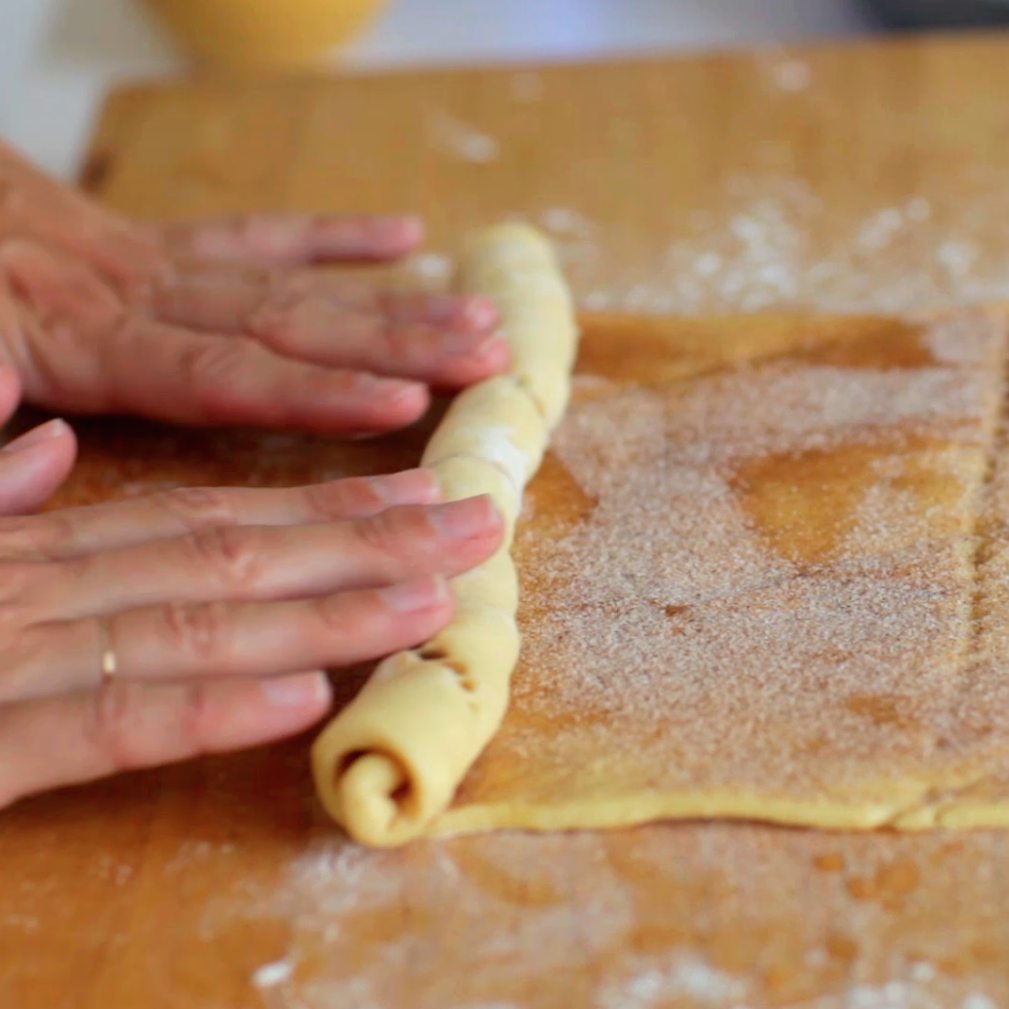 Cut each log into 6 pieces.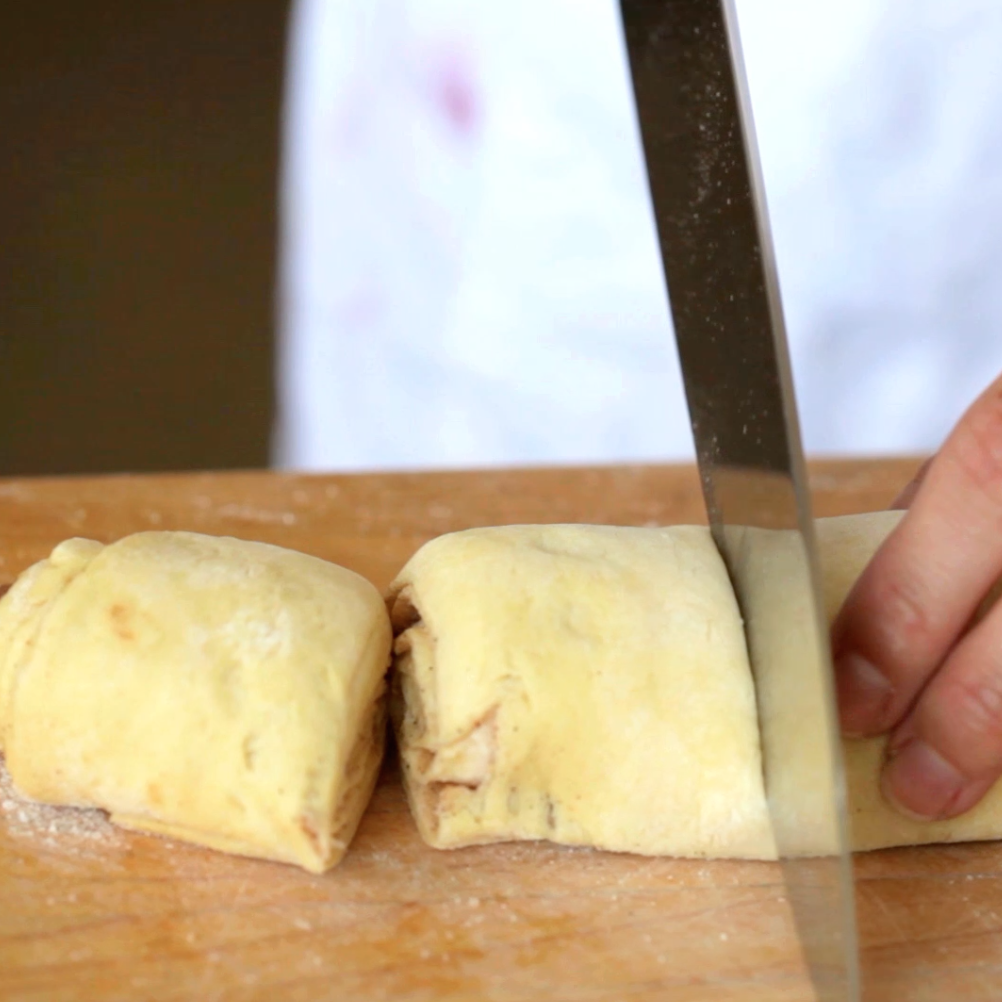 Place the rolls swirl-side up in the pan.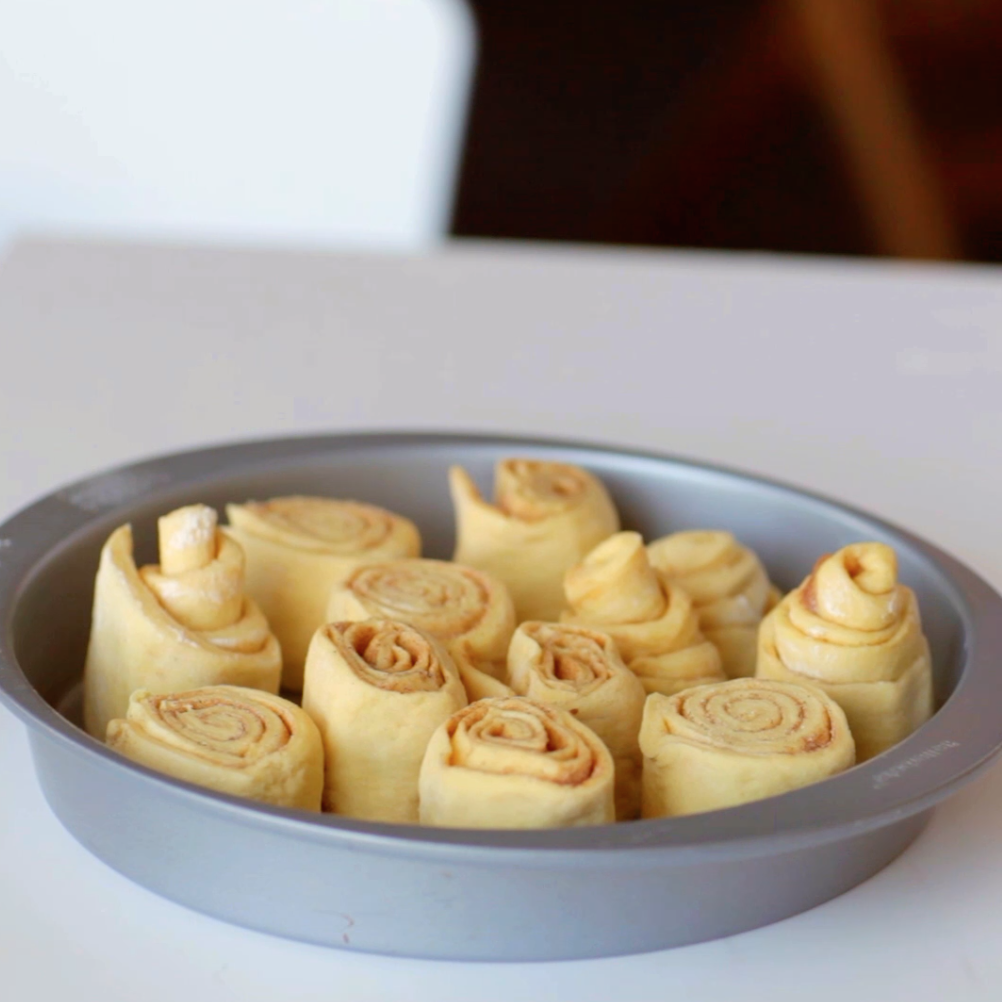 Bake for about 25 minutes, or until the rolls are golden brown and puffed up.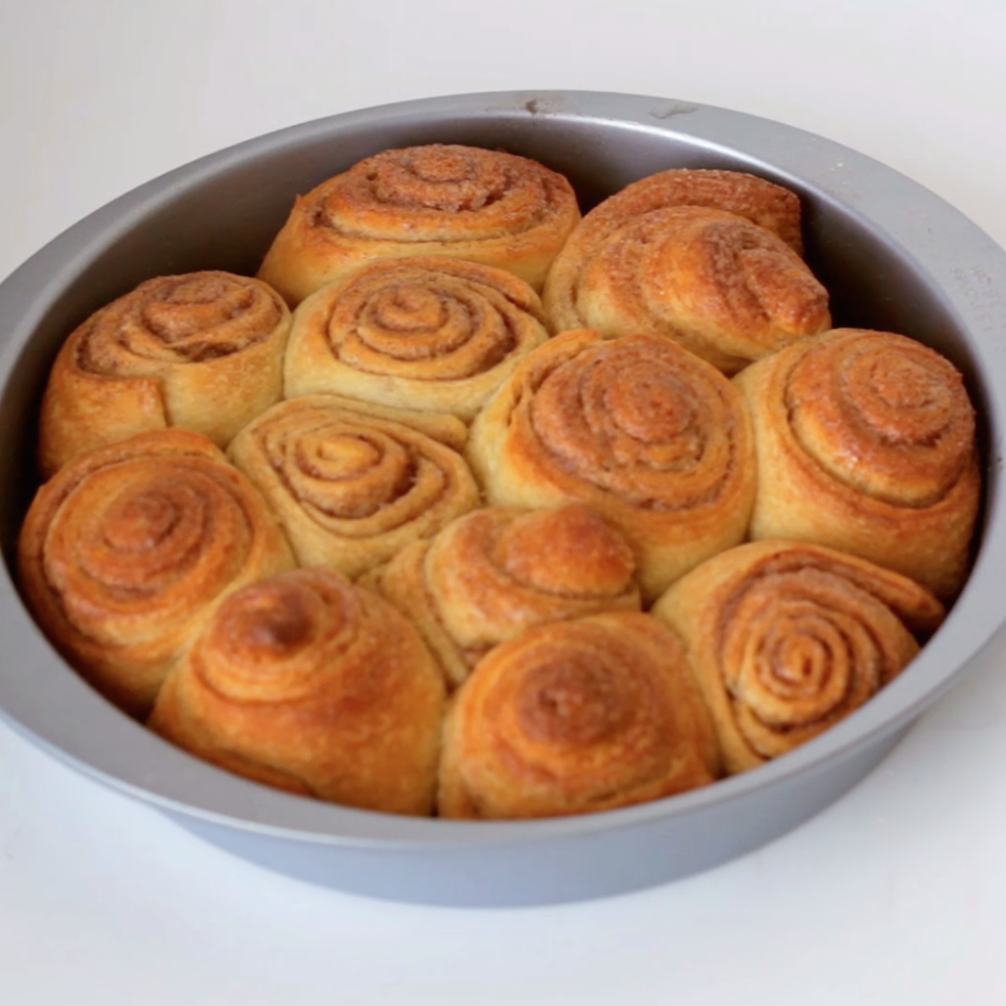 The original recipe omitted the last 1/3 of the sugar. The post has been updated to reflect this change.