1.
This incredible photo of 22-year-old Paris posing with an ~ancient artifact~: a portable CD player complete with non-wireless headphones.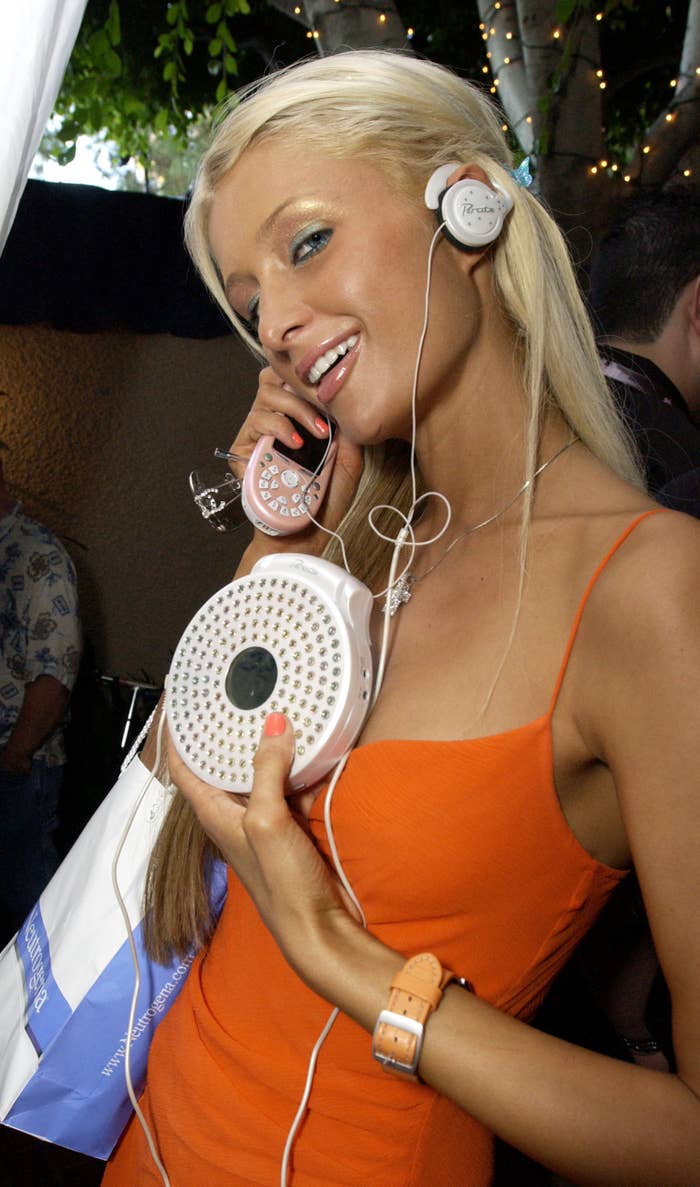 2.
Or how about this shot of her showing us her completely blinged-out flip phone fit for the sparkly princess that she was/is?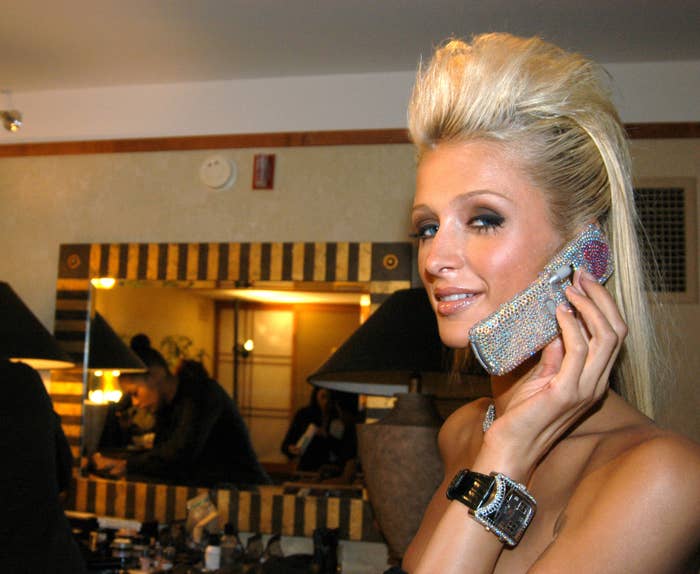 3.
This picture of Paris when she showed up to the 2003 MTV Movie Awards in an iconic "outfit" and one hell of a spray tan.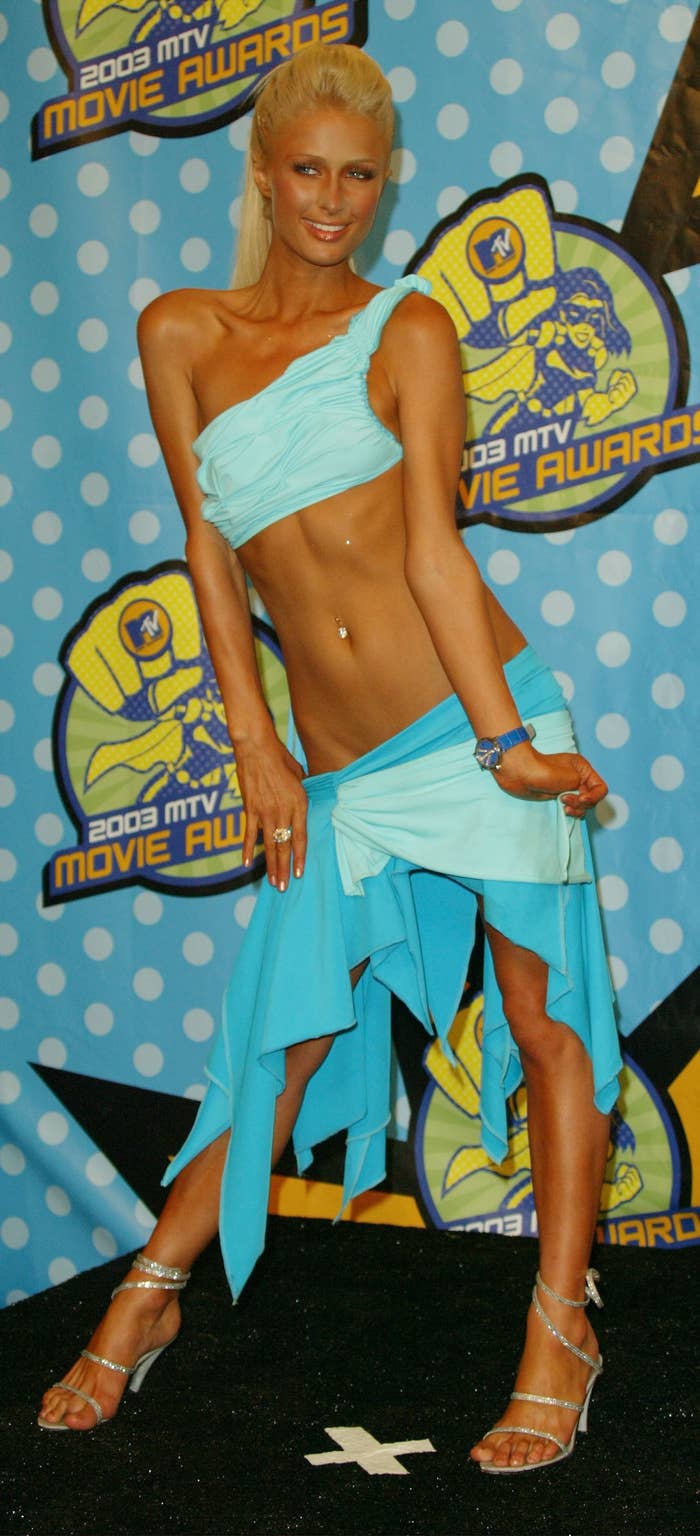 4.
And this *PEAK 2003* moment of Paris posing in a light-pink tracksuit and blue platform sandals, Tinkerbell in tow.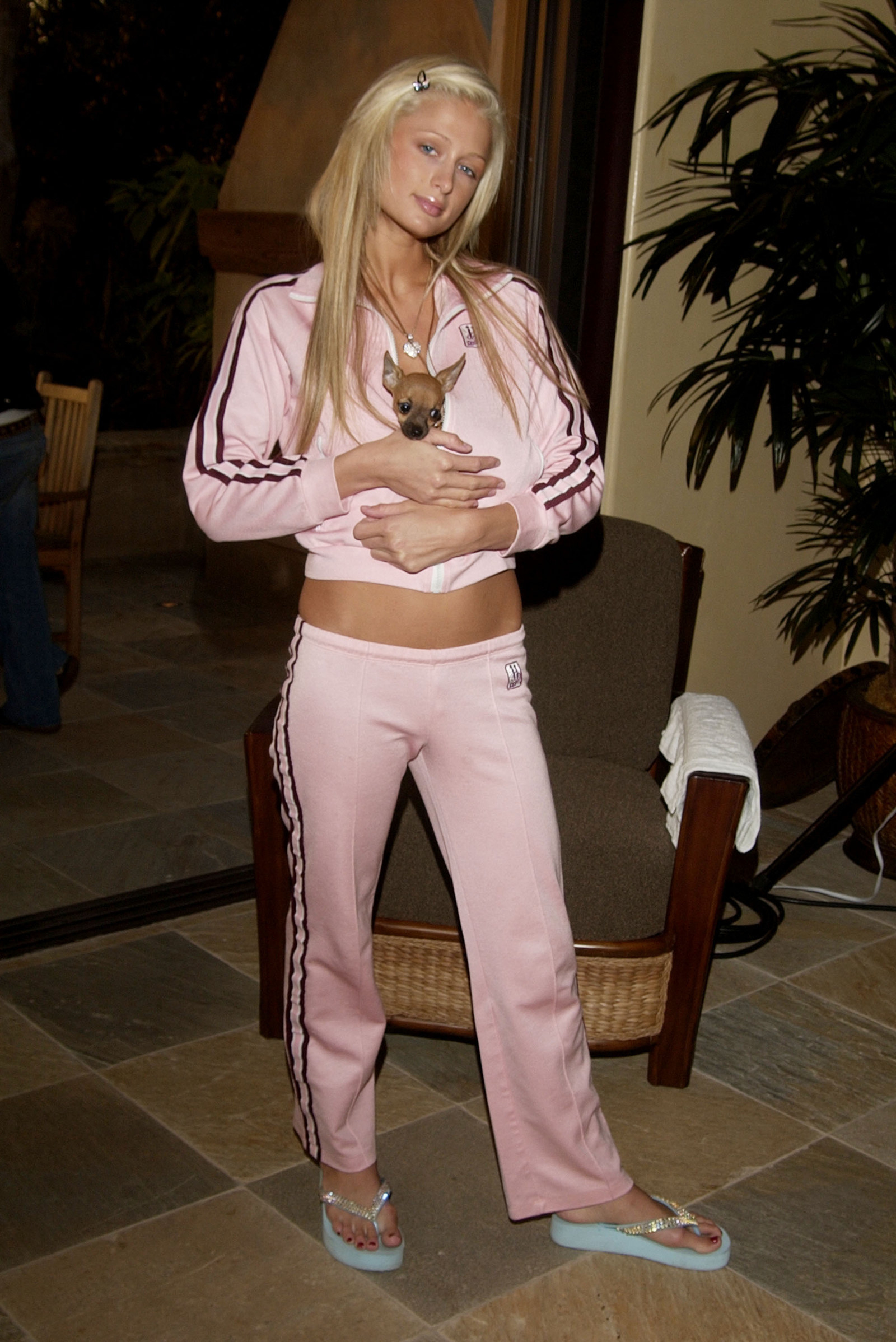 5.
This lovely photograph of Paris schmoozing with the ~men of the moment~, American Idol's Simon Cowell and Randy Jackson, after they had just finished the show's second season.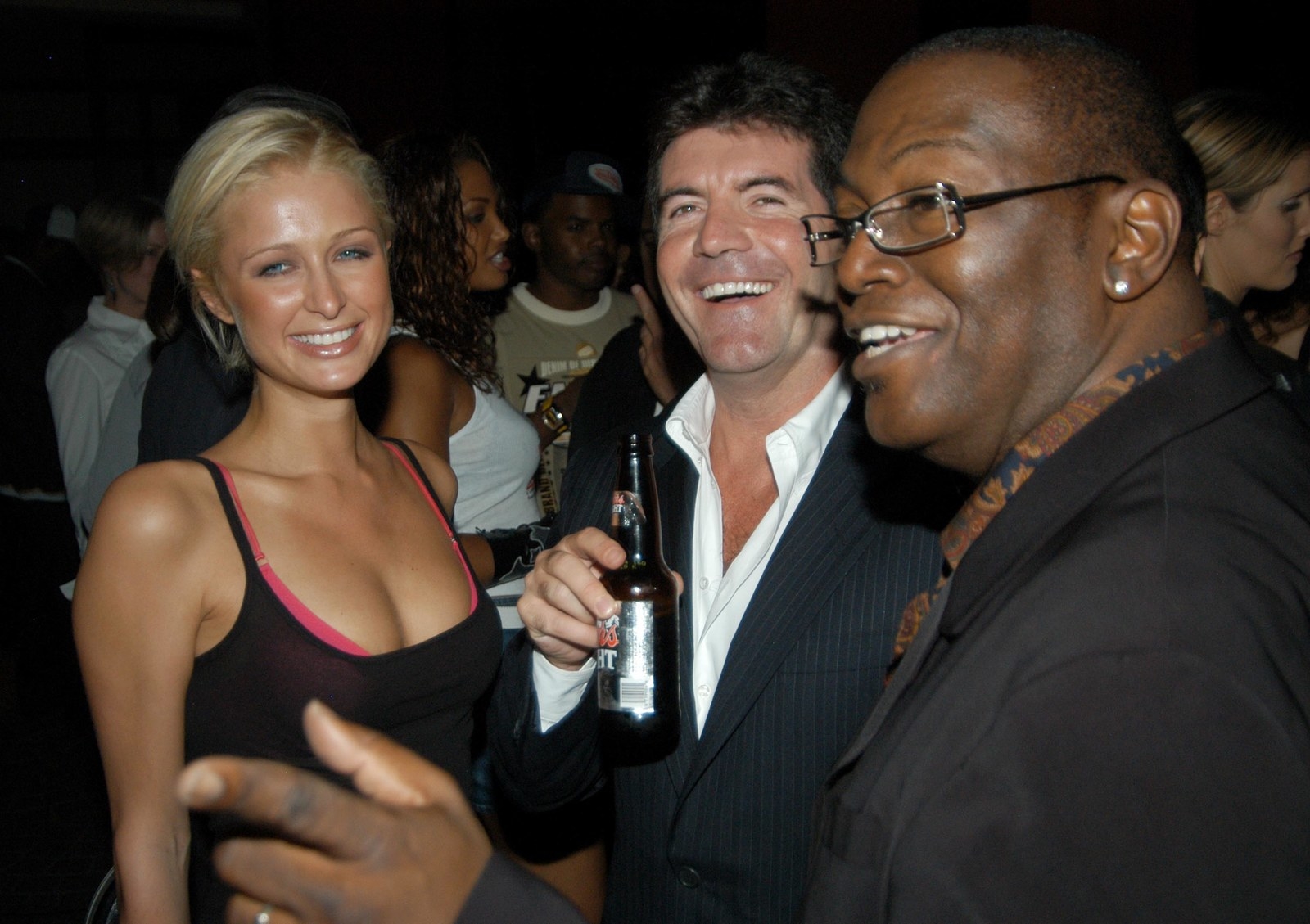 6.
Or even this one of her posing with a young and excited Ryan Seacrest, who had just finished hosting Idol for the second time as well.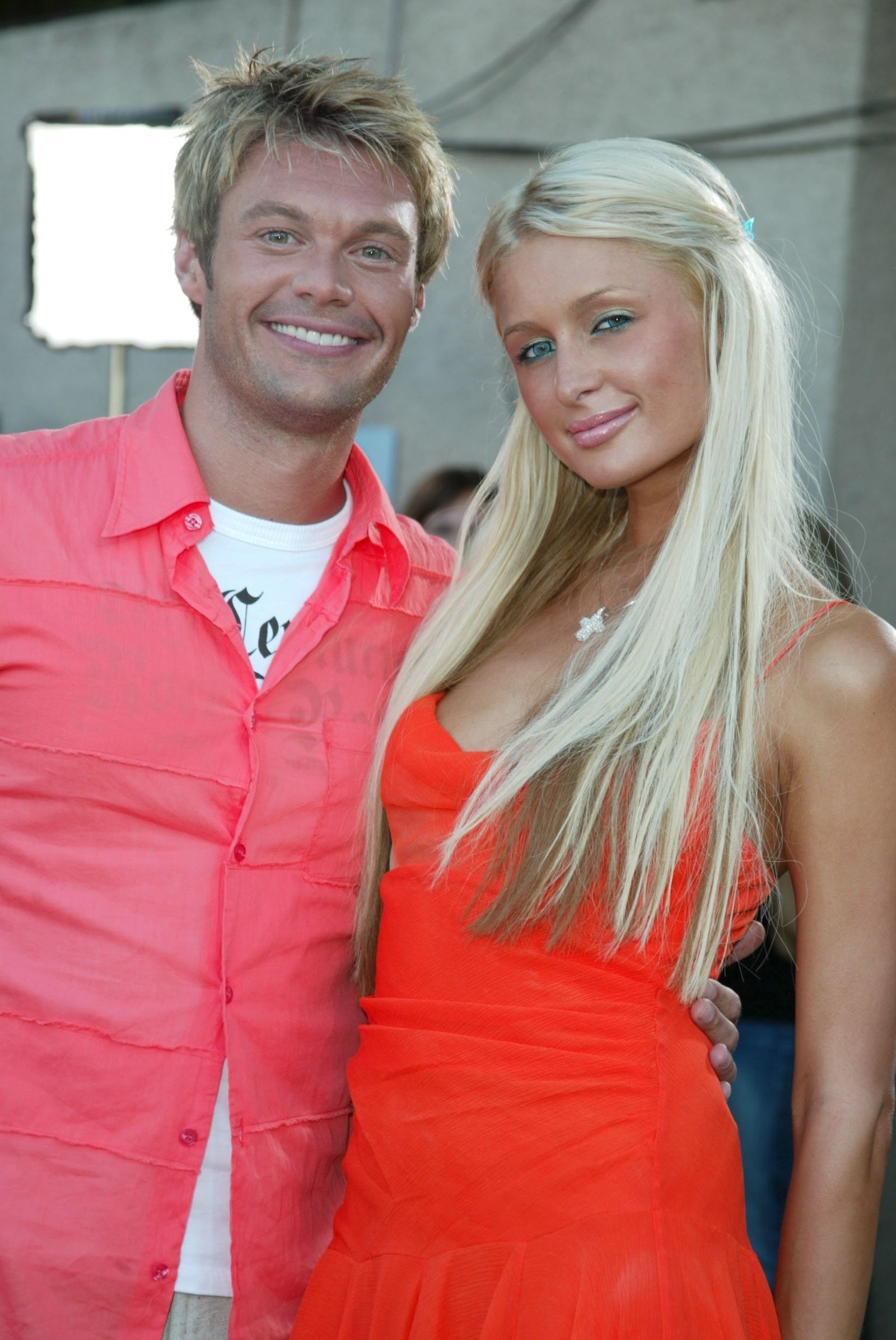 7.
These pictures of Paris wearing chains on her jeans when belt loops were considered a fashion statement.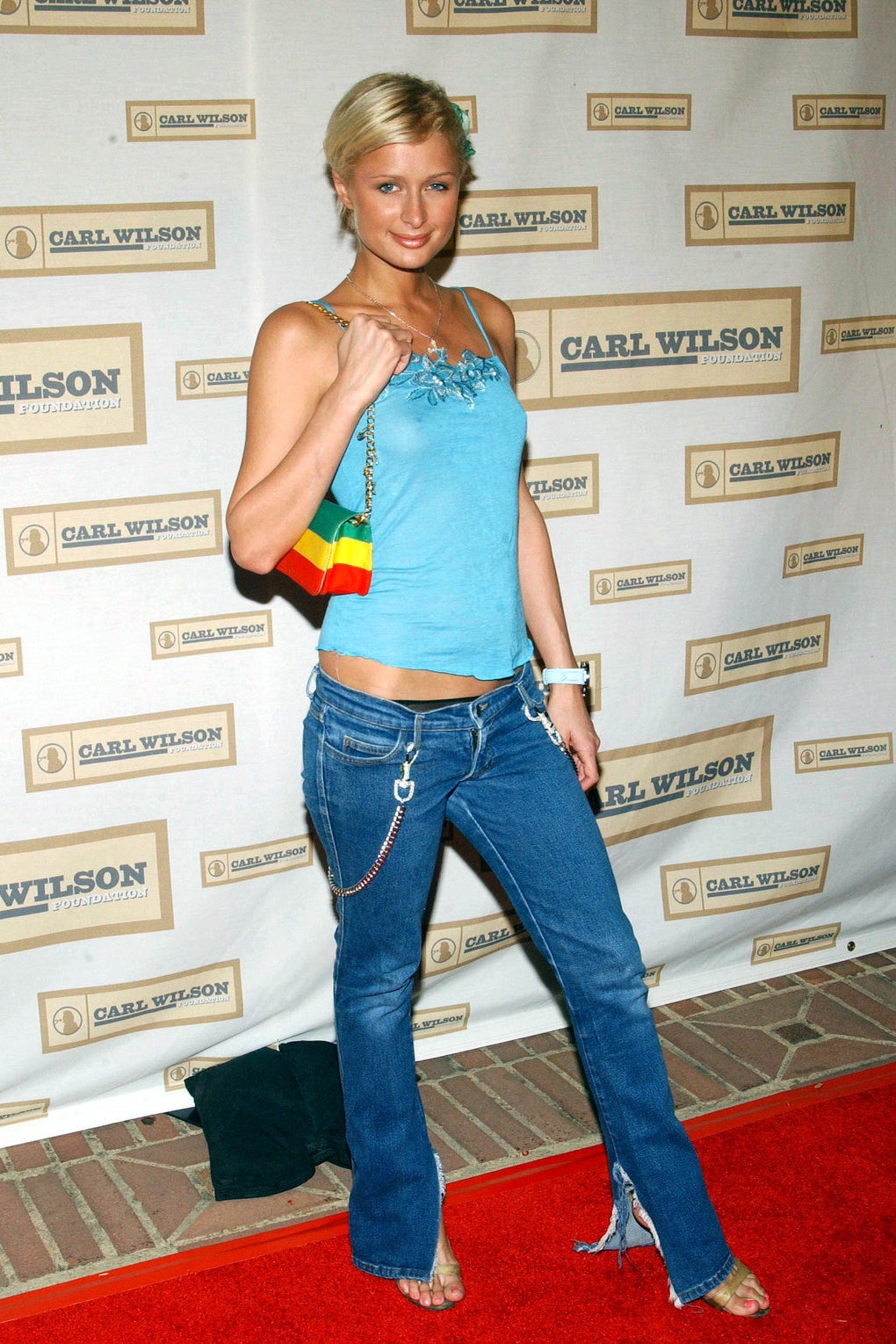 Business in the front, party in the back.
8.
And this nice image of her smiling while holding a pink Hello Kitty boom box when boom boxes were still a thing.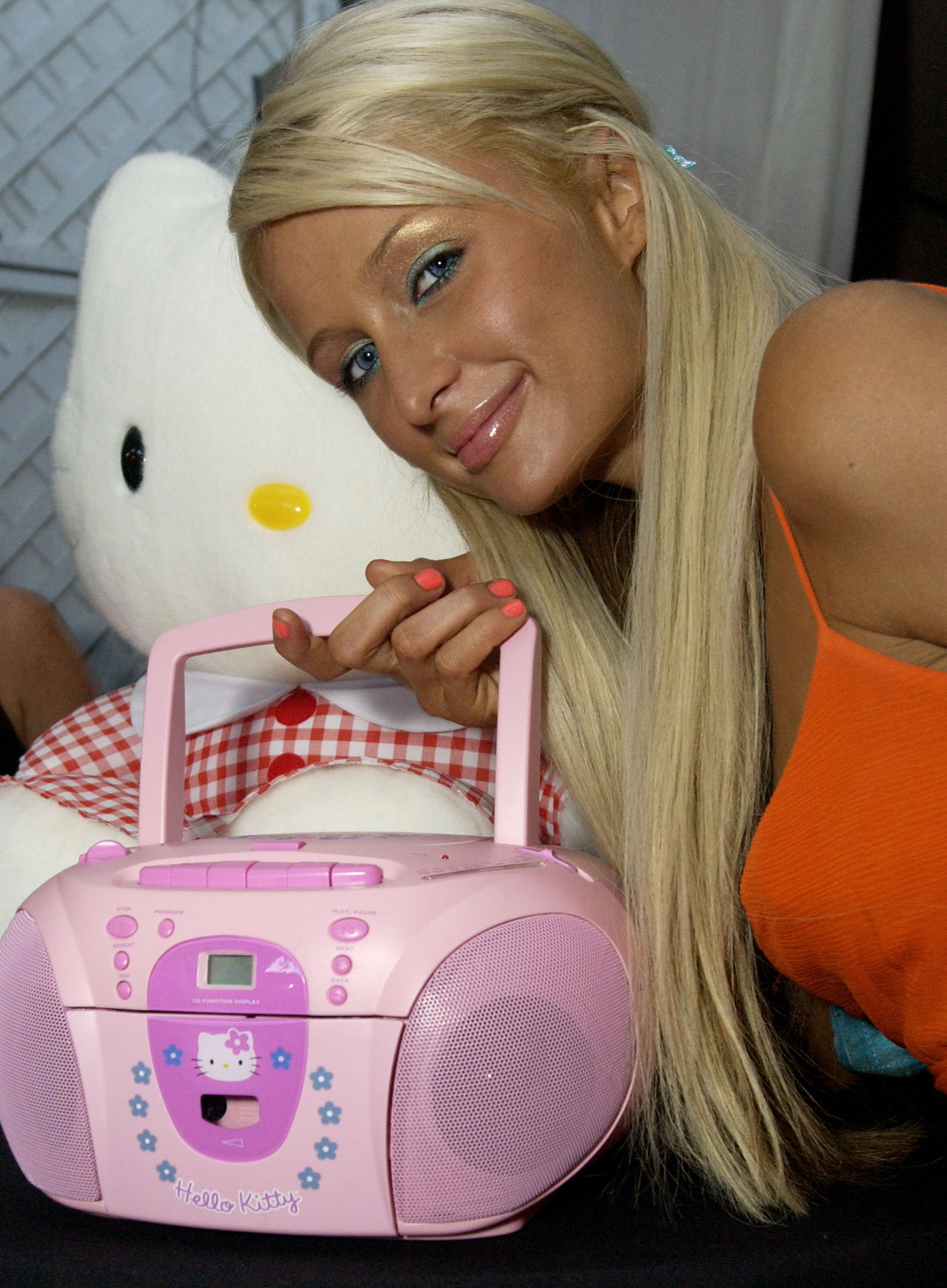 9.
This photo of Paris strutting her stuff in a Von Dutch tee and velour pants, which also served as an excellent flip-phone holster.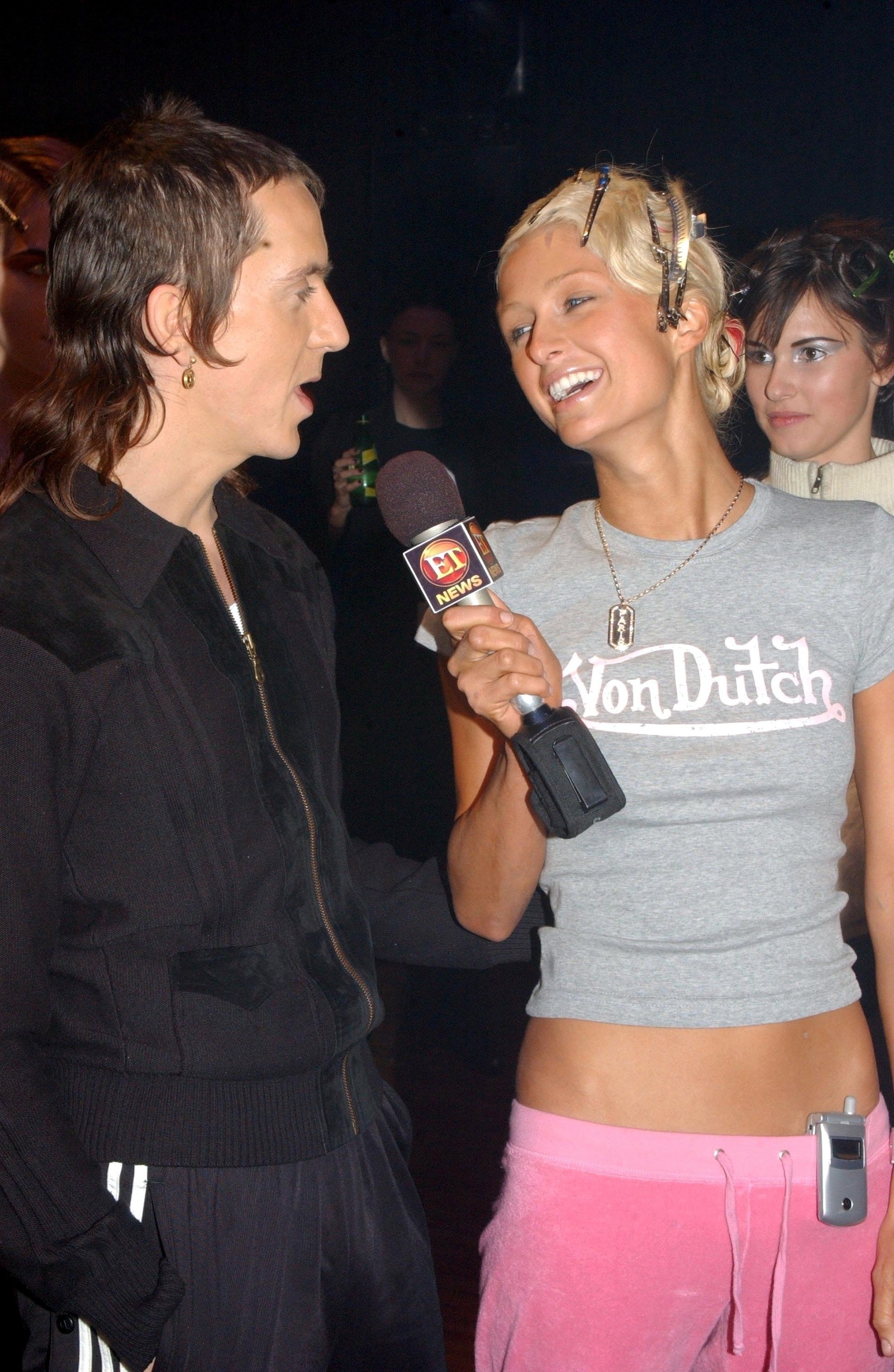 10.
And this back shot of her rocking SNAP CLIPS when snap clips weren't meant to be hidden but instead were out for the WORLD to see.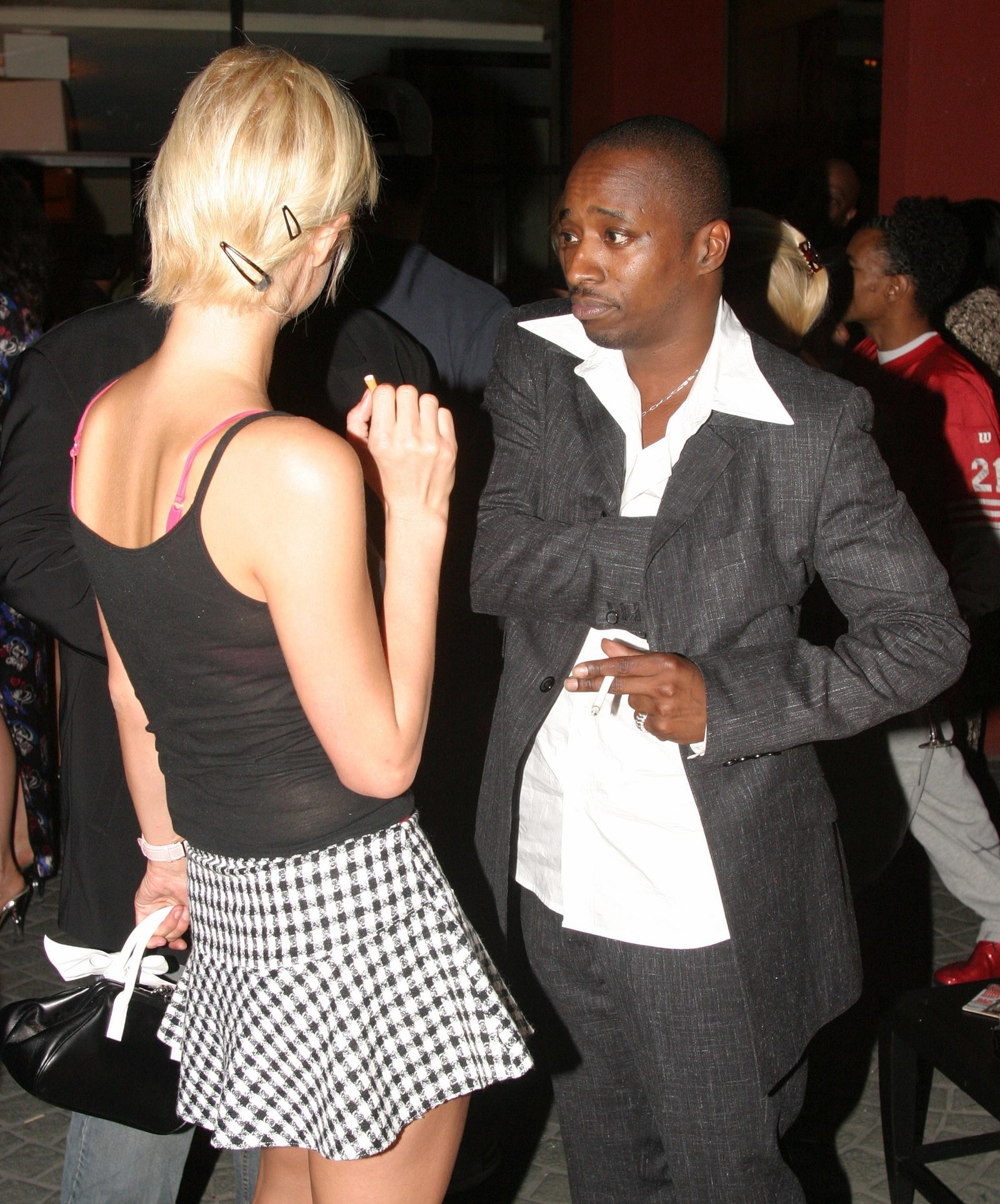 11.
These passionate photos of Paris with her then-boyfriend, Sum 41's Deryck Whibley, looking happy as a clam.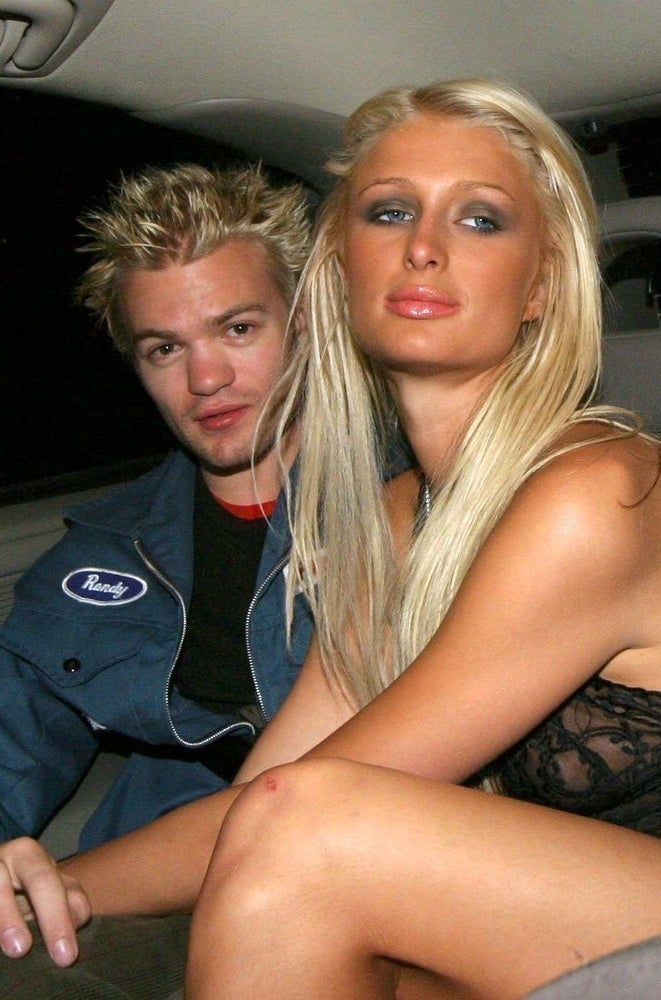 12.
And this photo of Paris when she showed up to Maxim's Hot 100 party on a motorbike, marking one of the most iconic arrivals in red carpet history.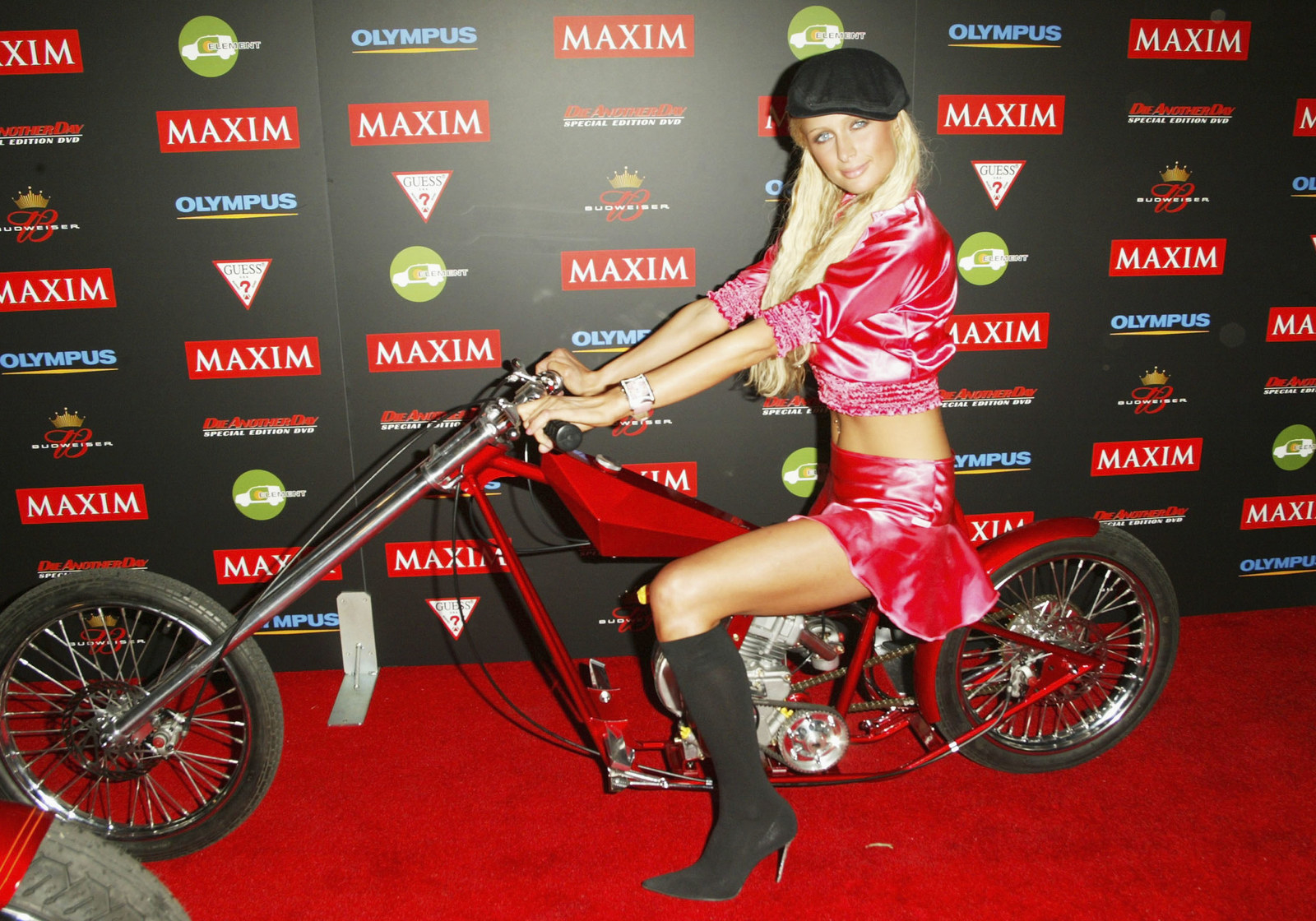 13.
This picture of Paris and her sister Nicky posing with a Nintendo GameCube because GameCubes.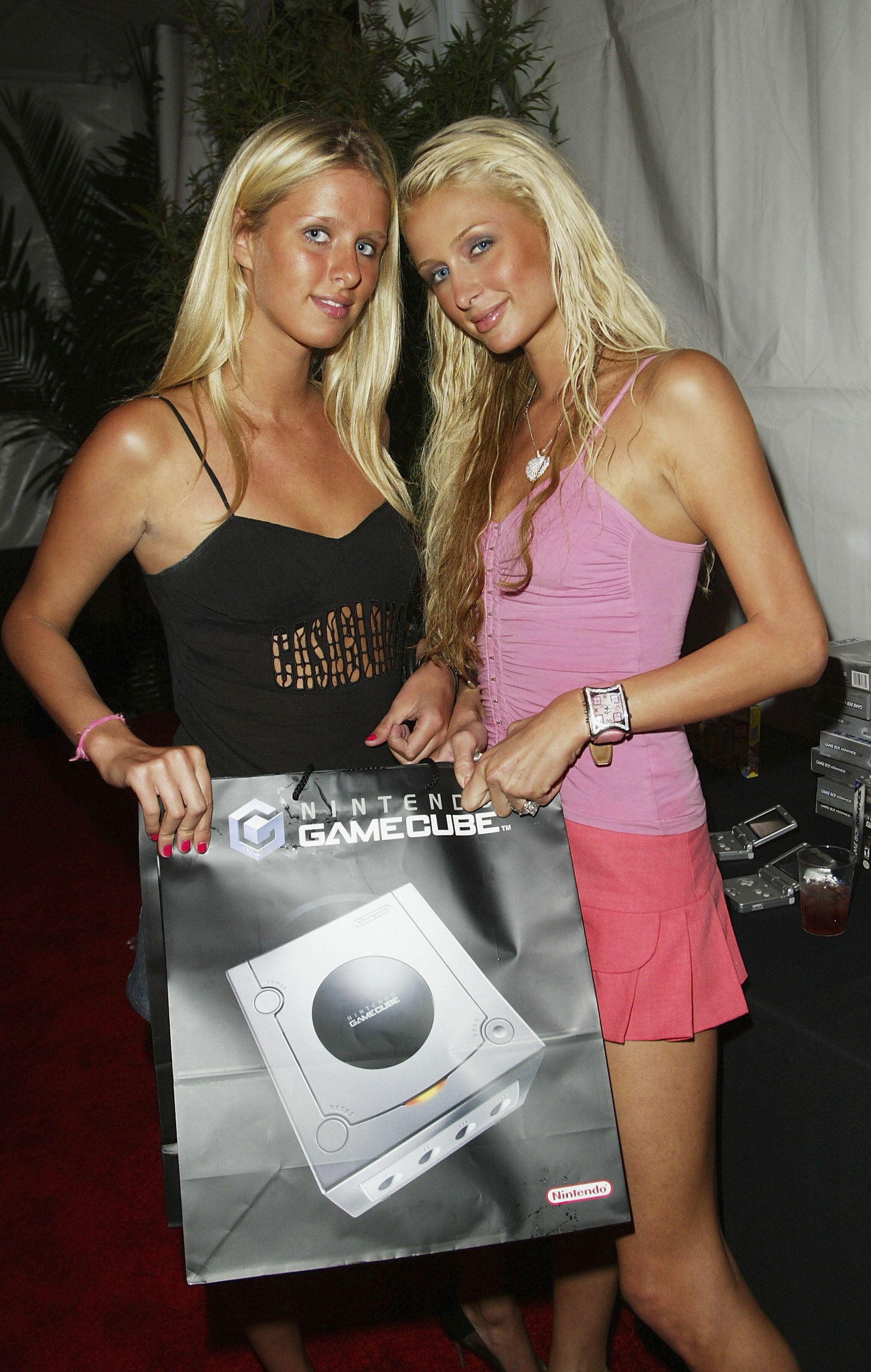 14.
And this unbelievable photo of Tara Reid and a pigtail-wearing Paris when they showed up to a party dressed like quarterbacks.
15.
This beautiful portrait of Paris with the bottom layer of her hair dyed darker than the top because it was 2003 and that was a big fucking deal.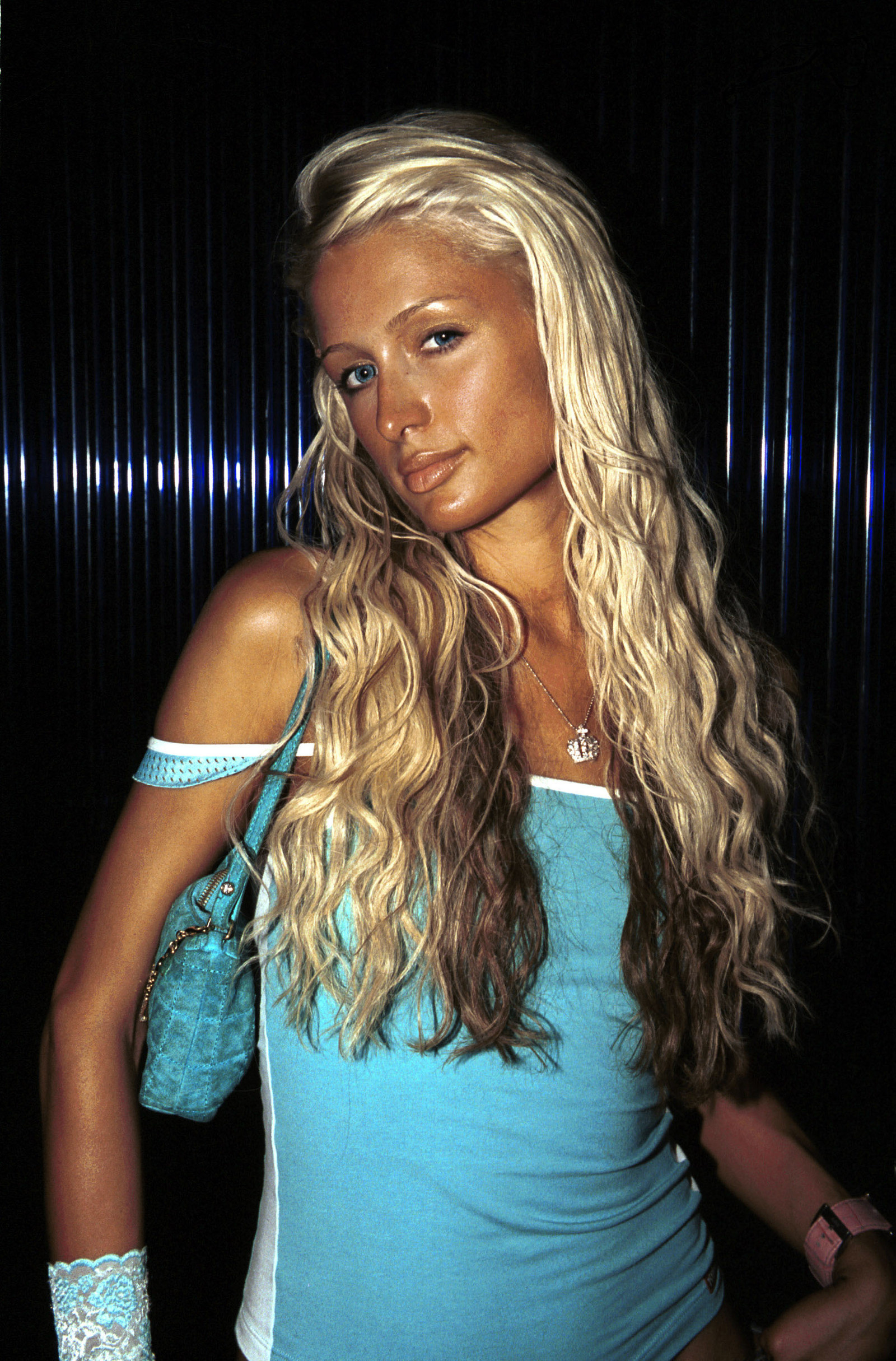 16.
Or what about this photo of Nicole Richie and Paris promoting their brand-new 2003 television show, The Simple Life, which changed our lives forever?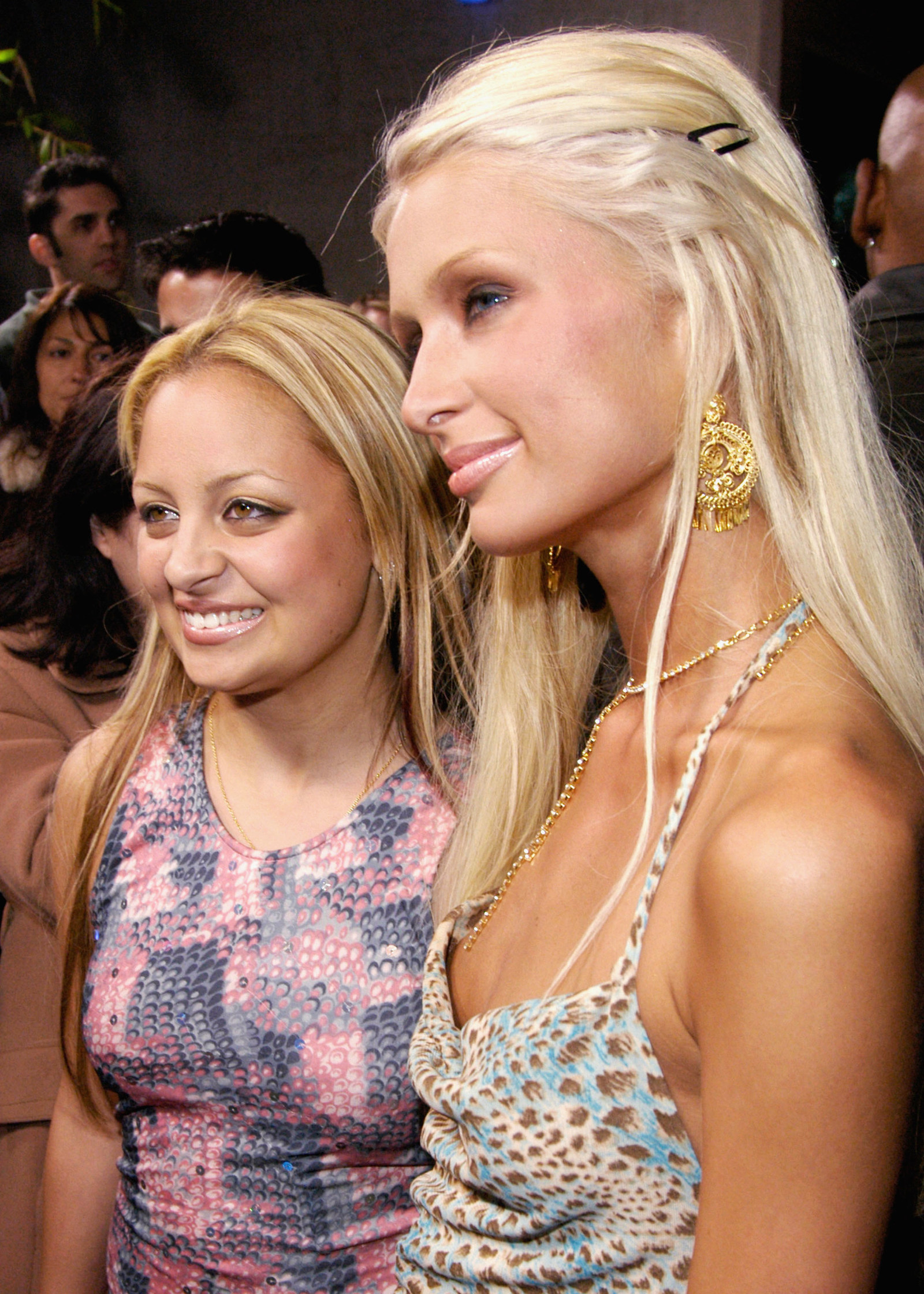 17.
This snapshot of Paris with Hello Kitty, because no amount of Hello Kitty was ever too much for Paris.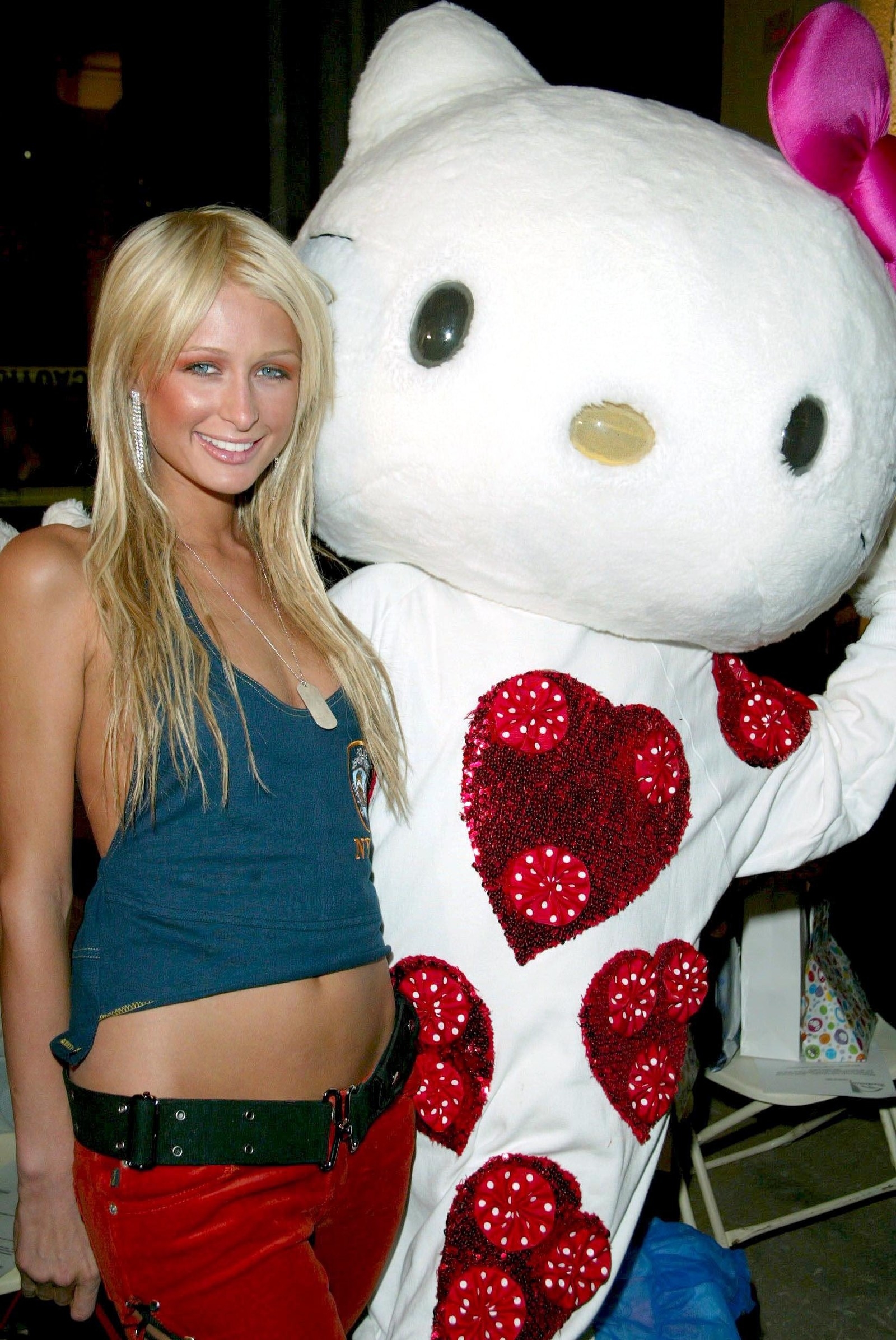 18.
And this glamorous tracksuit moment that exemplified all that 2003 had to offer.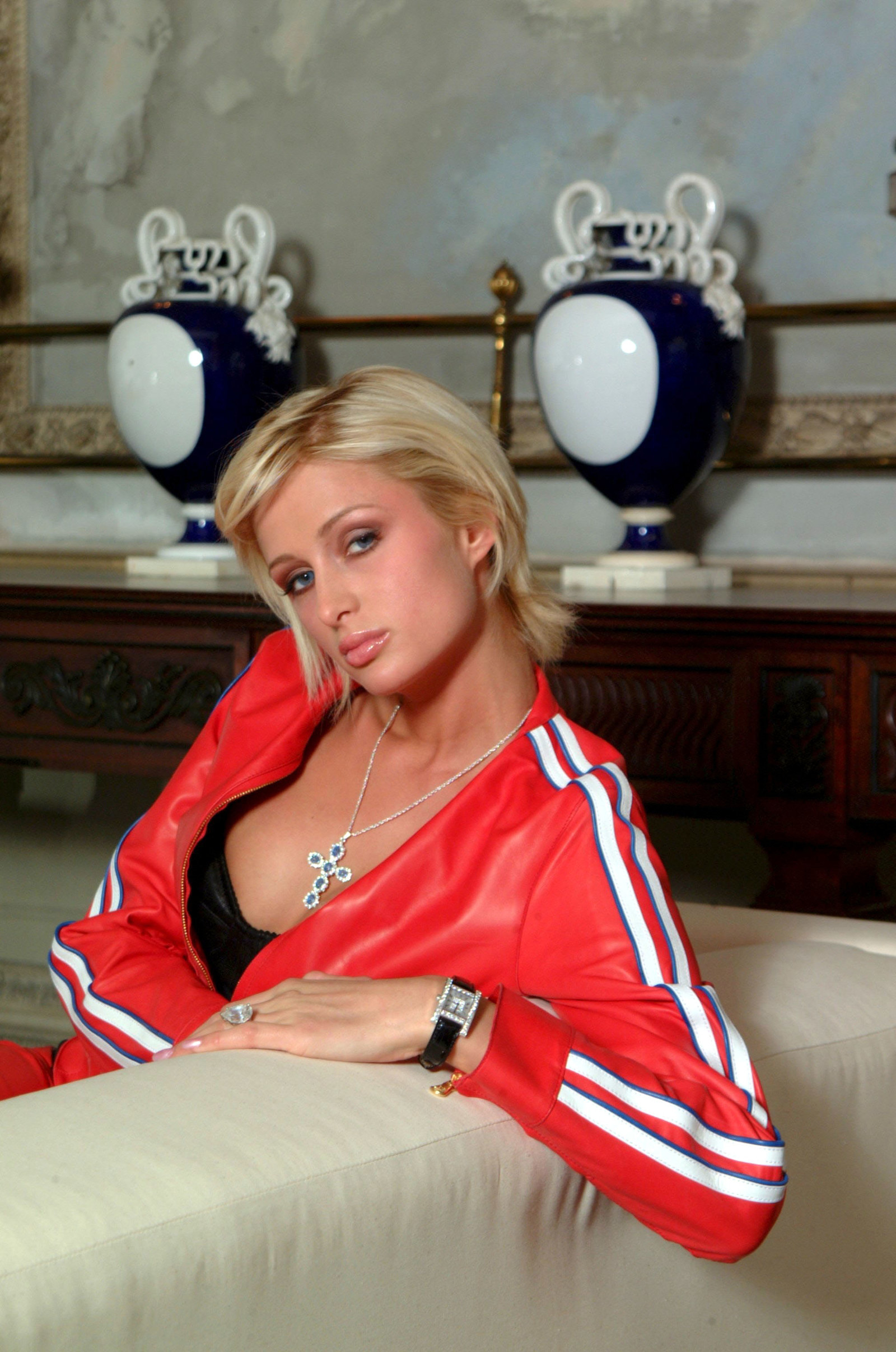 19.
This image of Paris giving us LIFE while sporting hot pink streaks in her hair because it was the cool thing to do.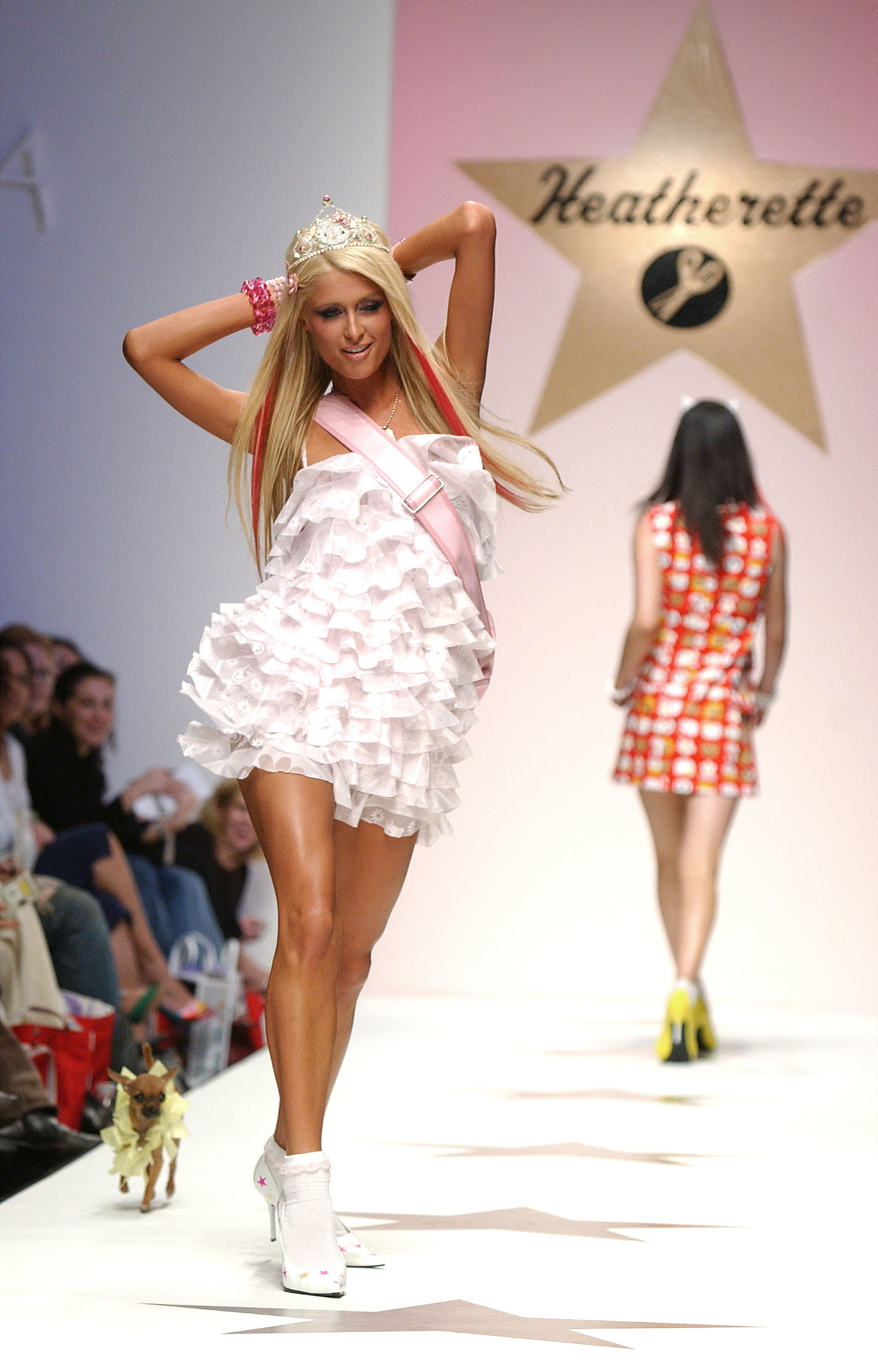 20.
Or this iconic photo of Paris sitting courtside at a basketball game, gossiping on her flip phone and chowing down on some nachos.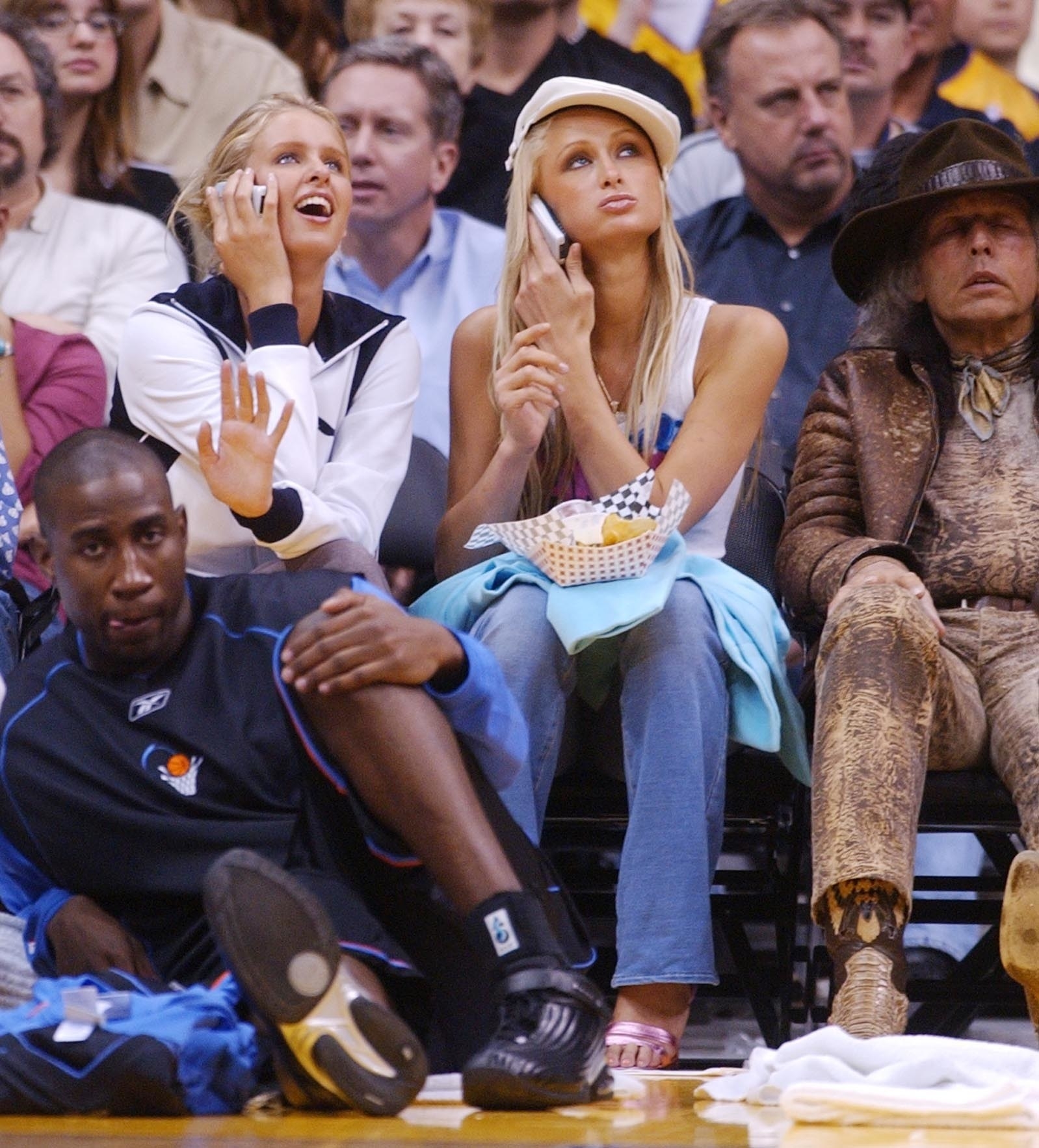 21.
This picture of Paris and a younger Hugh Hefner, spray tan once again in full force.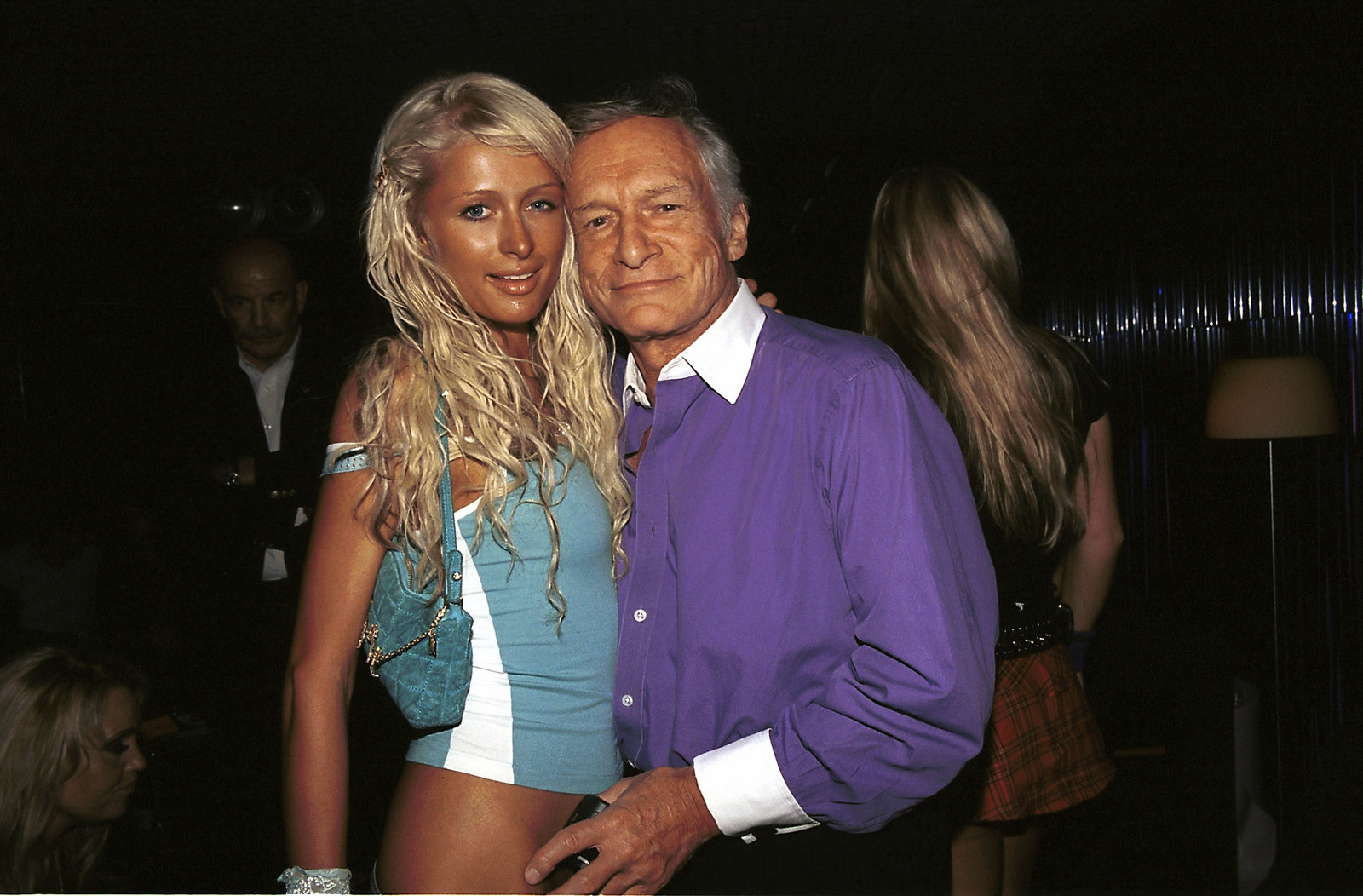 22.
This moment in time of Paris doing press while talking into enormous voice recorders that were bulky AF.
23.
And finally, photos like these, when Paris proved to all of us that she was the living, breathing, talking Elle Woods that we all needed and deserved.