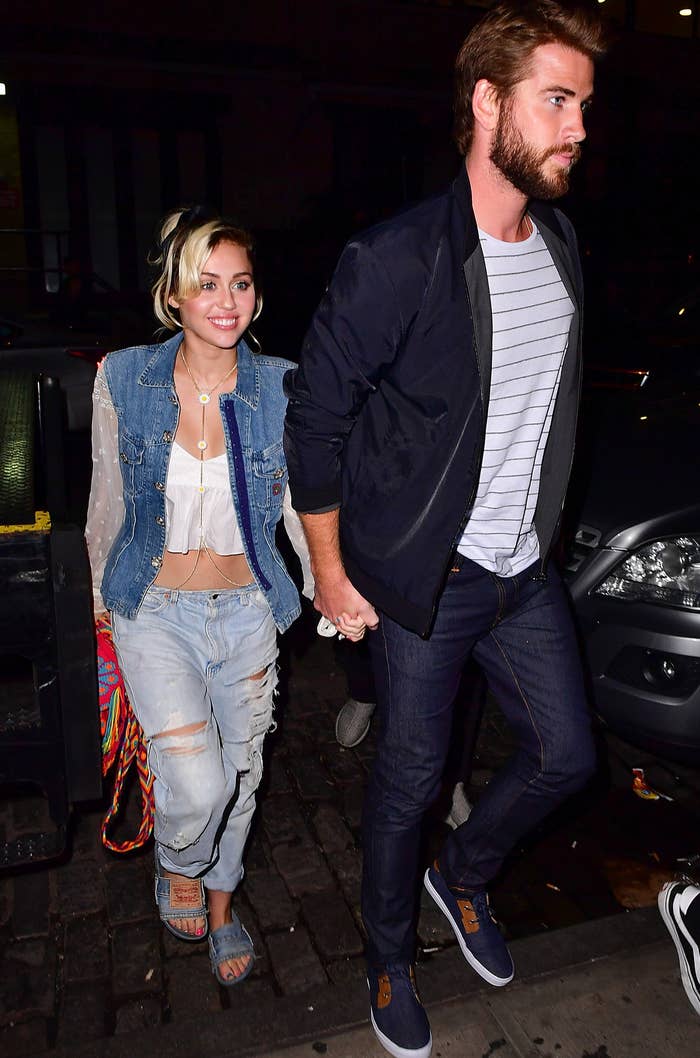 But now that things are happy and great, we can all celebrate the fact that these two together are quite frankly, freaking adorable.
And last night at the 2017 Billboard Music Awards THINGS GOT EVEN CUTER.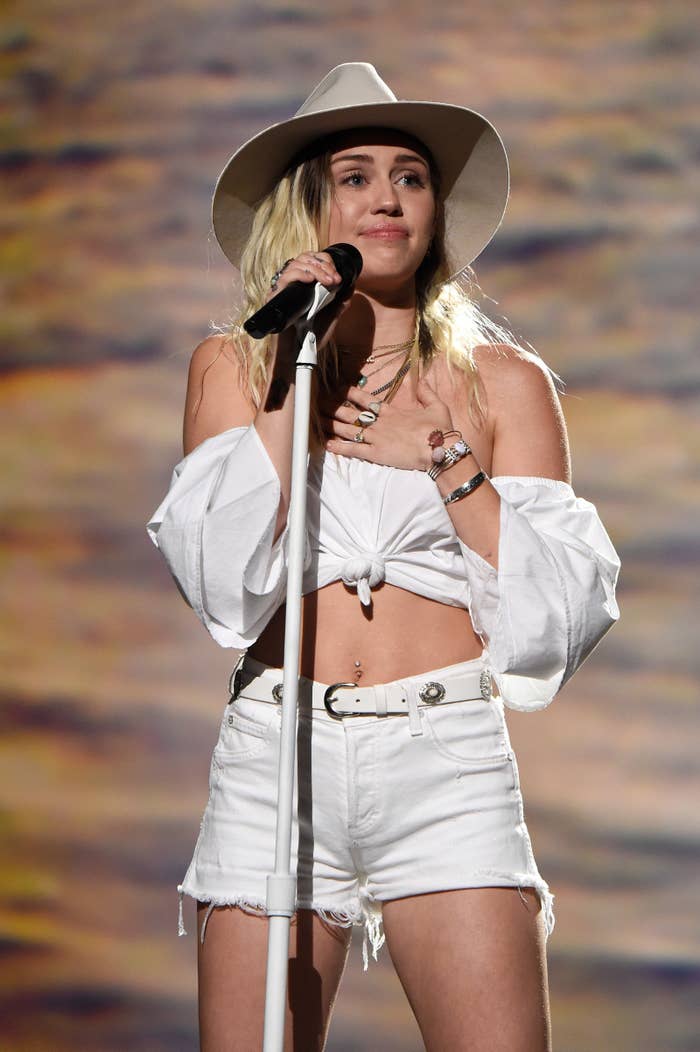 Miley performed her new song, "Malibu," which she's said is about Liam, and it was so damn good.
But towards the end of the song, she couldn't help but get emotional.
The lyrics are pretty deep. Miley wrote about the ups and downs of their relationship and how happy she is that they've made it through.
We watched the sun go down as we were walking
I'd spend the rest of my life just standing here talking
You would explain the current as I just smile
Hoping that you'll stay the same and nothing will change
And it'll be us just for a while
Do they even exist?
That's when I make the wish
To swim away with the fish

Is it supposed to be this hot all summer long?
I never would've believed you
If three years ago you told me
I'd be here writing this song

But here I am
Next to you
The sky's so blue
In Malibu
Next to you
In Malibu
Next to you, baby
*cries actual tears of joy*