Kim Kardashian has always gone all-out in terms of fashion at Anna Wintour's prestigious Met Gala event. I mean, who could forget this questionable Givenchy floral gown from 2013?
Or in 2014, when she and Kanye took a slightly safer route, with Kim arriving in this fairly simple Lanvin number?
How 'bout 2015 — Kim and Kanye showed up looking glamorous AF. I mean, this Roberto Cavalli dress was S-T-U-N-N-I-N-G.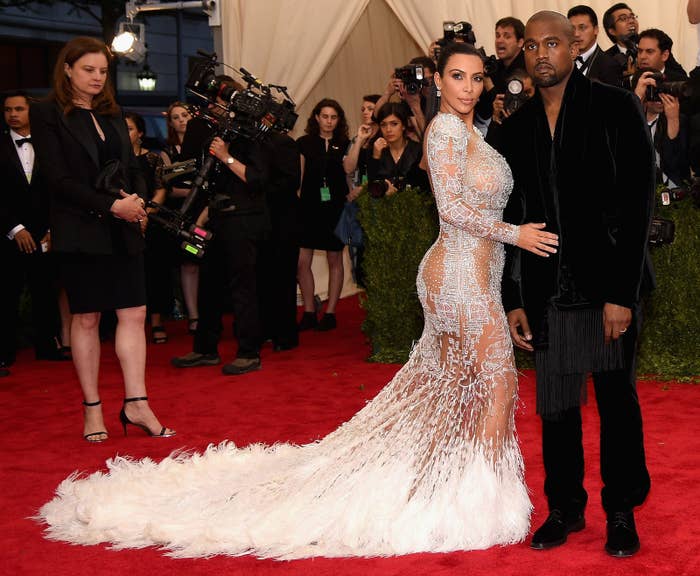 And last year, when metallic was ALL the rage and Kim and Kanye came READY in Balmain.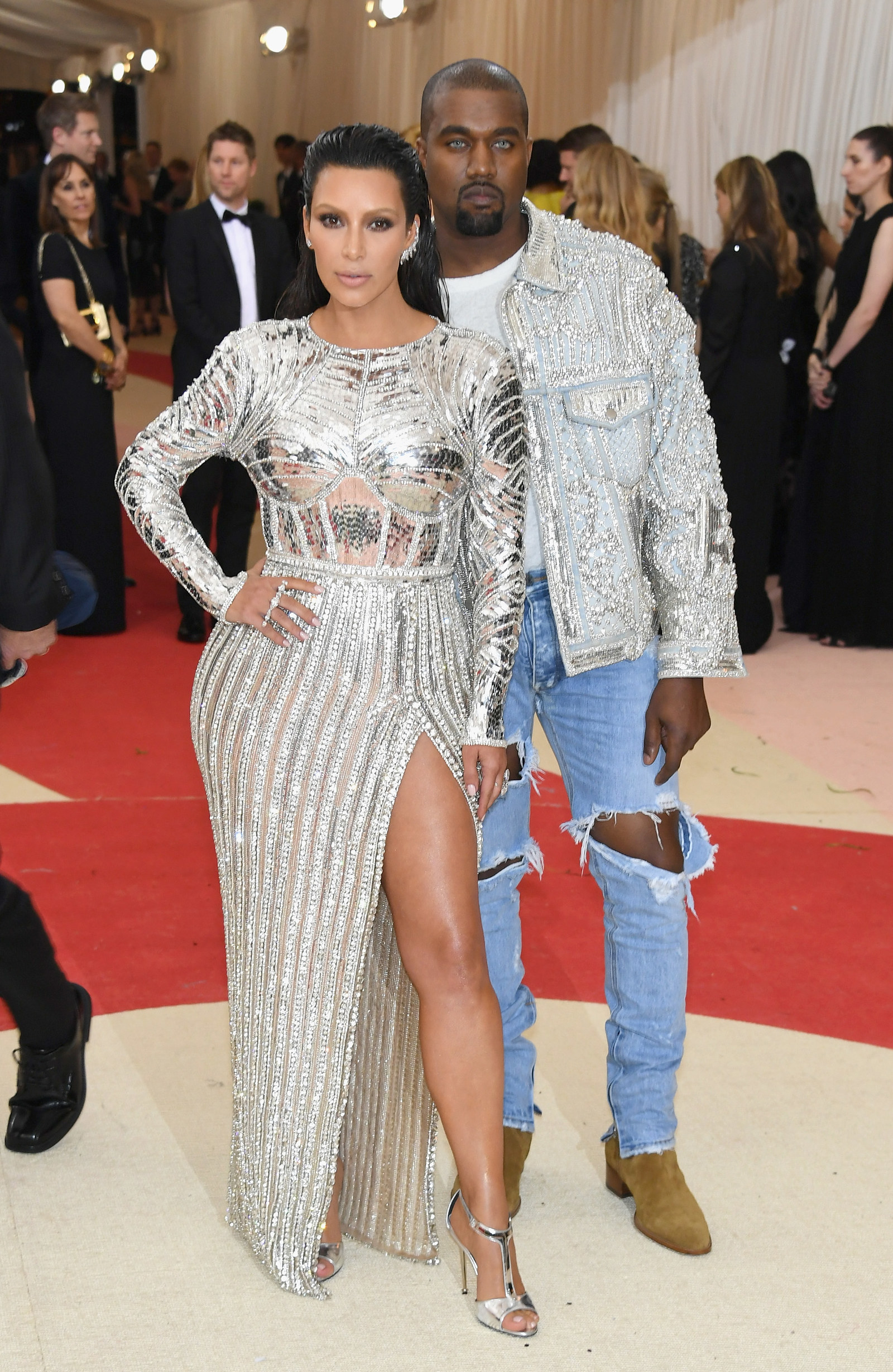 Well, this year, Kim arrived sans Kanye for the first time, wearing a very simple, off-the-shoulder white dress designed by Vivienne Westwood.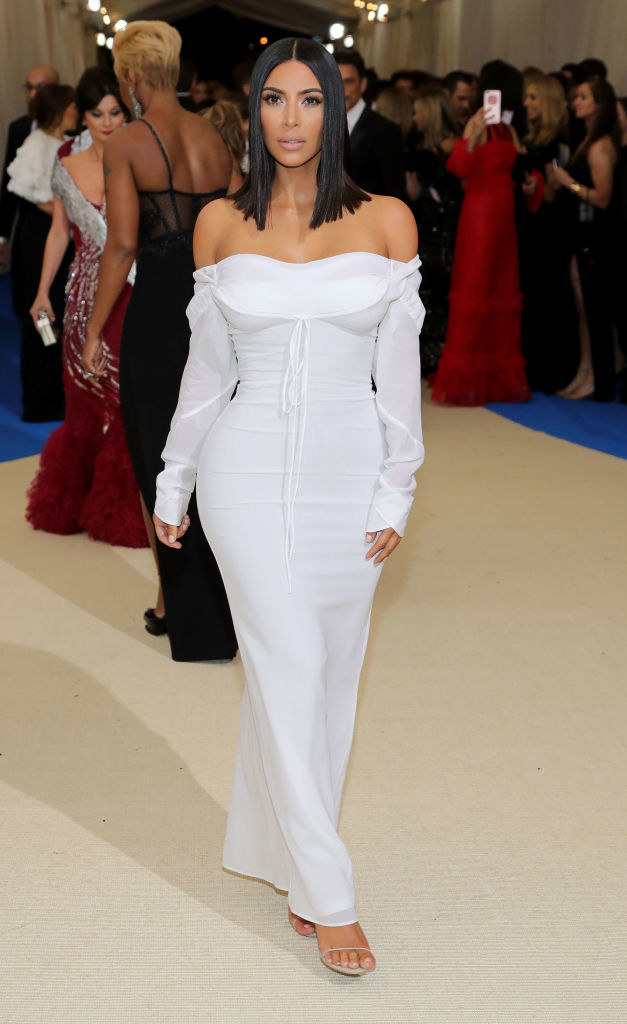 And, per usual, people had THOUGHTS.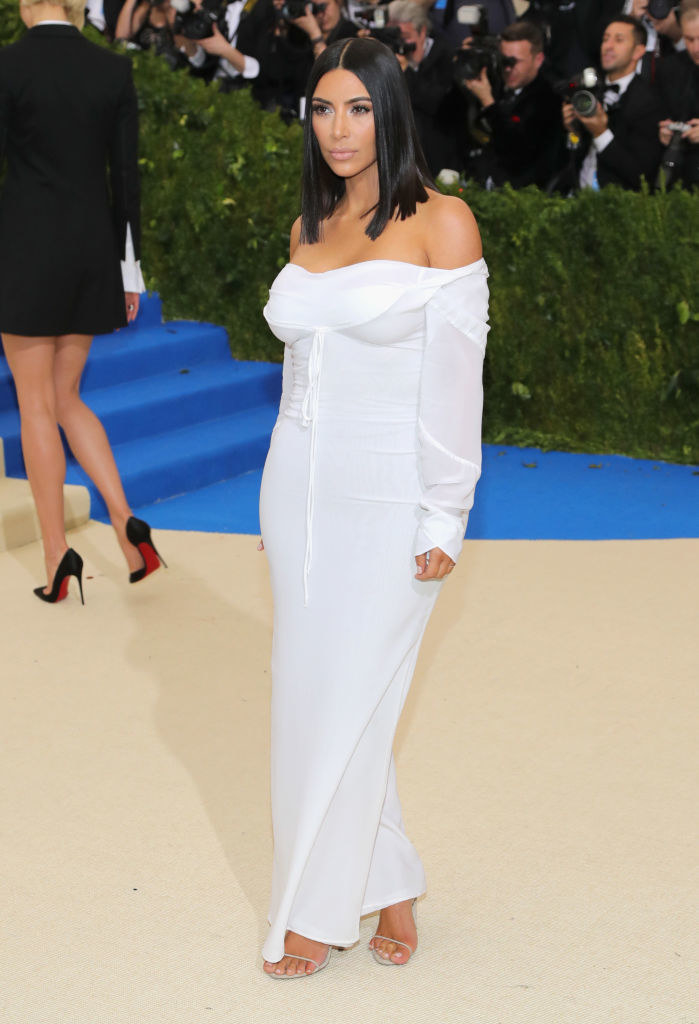 Some were absolutely living for the look:






While others were...not so much: