Britney Spears has been slaying the Teen Choice Award game for years. Sixteen years to be exact. And tonight was no different. I mean, LOOK AT THIS ICON OF A HUMAN!
Her rules for accepting a surfboard are simple, and tonight she proved them to be true.
1. Act excited: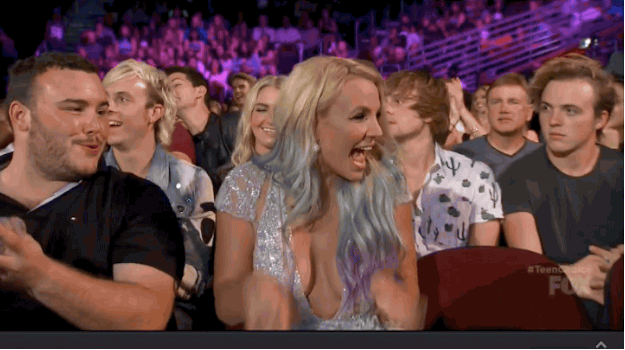 2. Climb the stairs: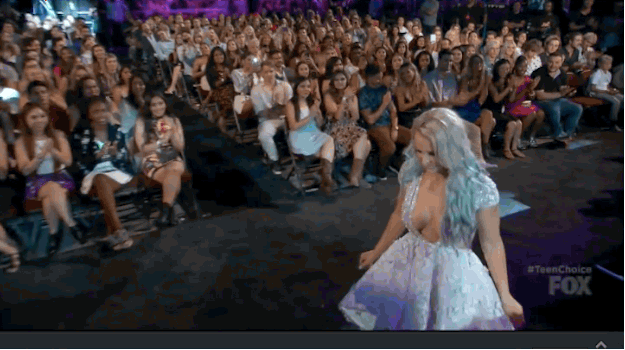 3. Thank your fans: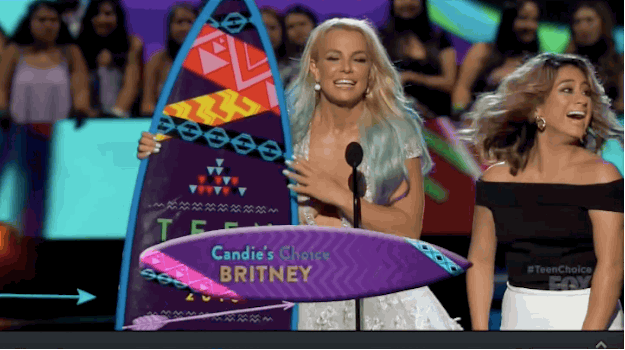 4. Run: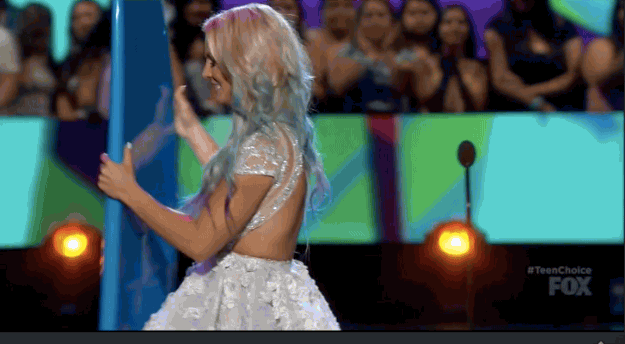 It all started 16 years ago at the very first Teen Choice Awards -- August 1, 1999. Britney was a mere 17 years old when she presented the very first ever #SURFBOARD to Sarah Michelle Gellar because, duh.
Then in 2000 in a battle between Christina Aguilera, Mariah Carey, and Jessica Simpson, Freddie Prinze Jr. presented Britney with her second surfboard for Choice Female Artist because ITS BRITNEY'S WORLD AND WE'RE ALL JUST LIVING IN IT AM.I.RITE?!?!
In 2002, Britney joined her little sis Jamie Lynn to present a surfboard for some category that no one cared about because EVERYONE WAS JUST CARING ABOUT BRITNEY.
And then she herself won ANOTHER surfboard, the Choice Female Hottie award, which meant she needed to buy a second home for her extensive collection of surfboards.
And three years later in 2009, she accepted the most coveted of surfboards, the Ultimate Teen Choice Award. Because she's Britney b*tch.
Do you have a favorite Britney Teen Choice moment? Sound off in the comments below!
Looks like there are no comments yet.
Be the first to comment!