Chris Hemsworth and Jessica Chastain make quite the dynamic duo in their latest movie The Huntsman: Winter's War, so when we asked the pair to play a game of Never Have I Ever, we knew it'd be a ton of fun.
But never in our wildest dreams did we expect to be bombarded with the sweetest visual OF ALL TIME. No, not a clear image of Chris saving puppies from a burning building, but ALMOST just as adorable...
Jessica dropped the question to Chris, "Never have I ever french braided someone else's hair?" and while he wasn't familiar with that particular style, Chris definitely didn't shy away from voicing his abilities.
"Oh yeah, my daughter for sure!" Chris said. "I know how to do a plait — is that similar? I'm pretty good with India's hair."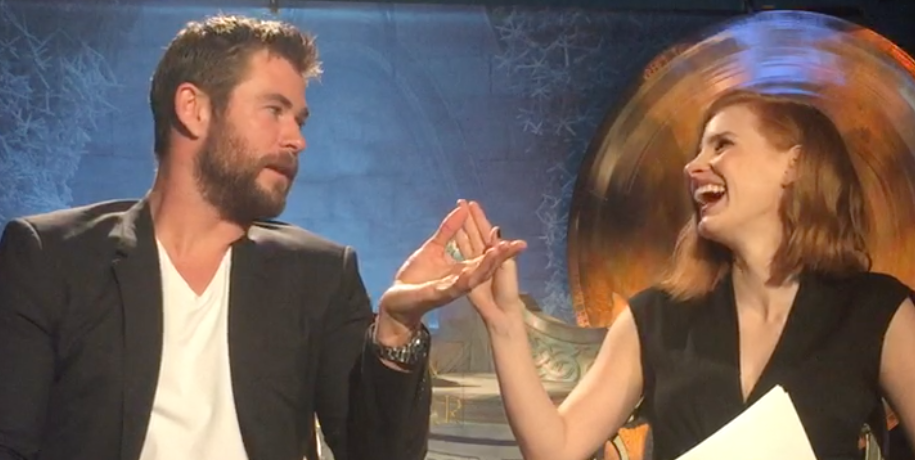 FREE BRAIDS FOR EVERYONE!