Amy Adams' Advice To Women Is All You'll Ever Need
"I, even more so, want to be involved in portraying strong women and independent women."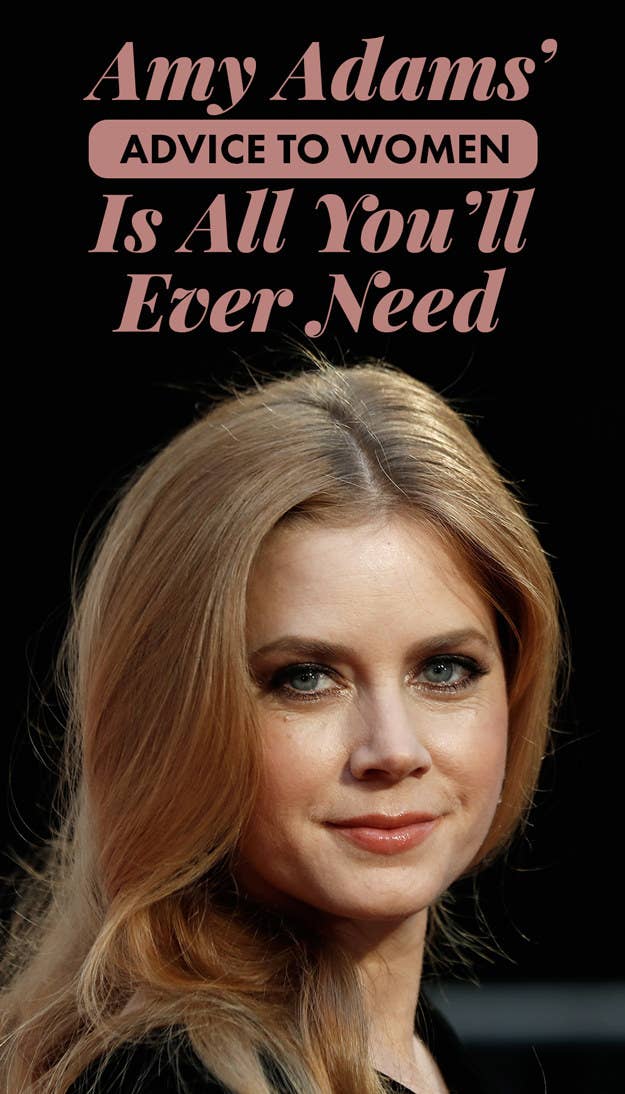 Amy Adams is a five-time Academy Award-nominated actress and can give some damn good life advice. We sat down with the woman who ~does it all~ and asked her to answer YOUR burning questions.
1.
Do you intentionally choose roles that tell stories of female empowerment, and is it important for you to tell those stories as a mother? —valeriehorror
2.
Being in the public eye seems amazing, but also challenging. How do you block out negativity and continue to be the awesome woman you that you are? —morganscragg
3.
What's the best piece of advice you've ever been given? —Chelsea Martinez, Facebook
4.
How do you keep your hair so healthy and shiny? —Kelsey Shea, Facebook
5.
As a mother with a successful career, what advice can you give women who want to both have children and be career-driven? —Mfly632
6.
I'm in my late twenties and am feeling a lot of pressure from my family about getting married and having kids. Did you ever experience that, and if so, how did you deal? —Jessica Marshall, Facebook
7.
What is one beauty tip, trick, or secret that you'd share with every woman if you could? —Joanna Thompson, Facebook
8.
I use social media and am starting to feel like it's consuming me. I'm always looking at other people's adventures and comparing my life to theirs. Do you have any thoughts on social media as a whole? —Lauren Gerde, Facebook
9.
Did you ever have moments in your acting career where you felt unsure about what you were doing and wanted to quit? If you did, how did you overcome those moments of self-doubt to continue? —jzbubblegum127