9 Reasons Why Shopping Is Actually The Worst
Nicole Richie navigates us through every shopper's worst nightmares.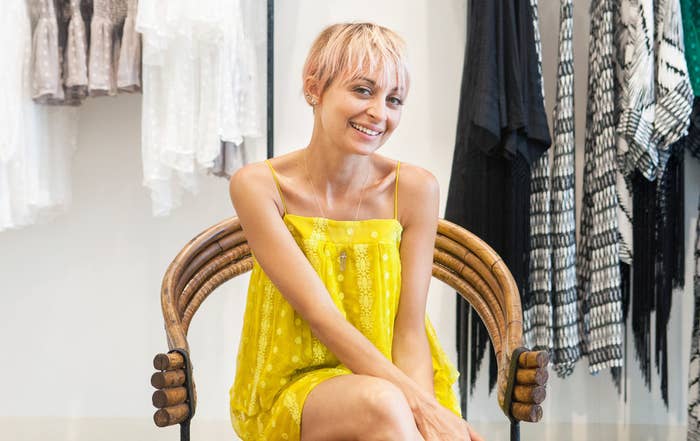 Shopping can be an absolute nightmare but THANKFULLY, Nicole Richie is here to help! The fashion designer sat down with BuzzFeed at her House of Harlow 1960 pop-up shop in L.A. to explain proper shopping etiquette, and what to do in the WORST of any shopping situation.
1.
When a shirt falls off the hanger.
2.
The store employee asks if you're "looking for anything in particular?"
3.
You're shopping with a friend and both pick out the same shirt.
4.
You accidentally stand too close to the store entrance and the alarm goes off.
5.
You get home and realize the security tag is still on your new skirt.
6.
You want to try something on but can't reach it.
7.
The fitting room has an eight-piece maximum but you have 10 pieces to try on.
8.
You get makeup on a dress when trying it on.
9.
A store employee wants you to try on something hideous.