27 Things We Learned On Set With Gina Rodriguez
Get to know the fierce AF actor and star of Jane the Virgin!
by
,
,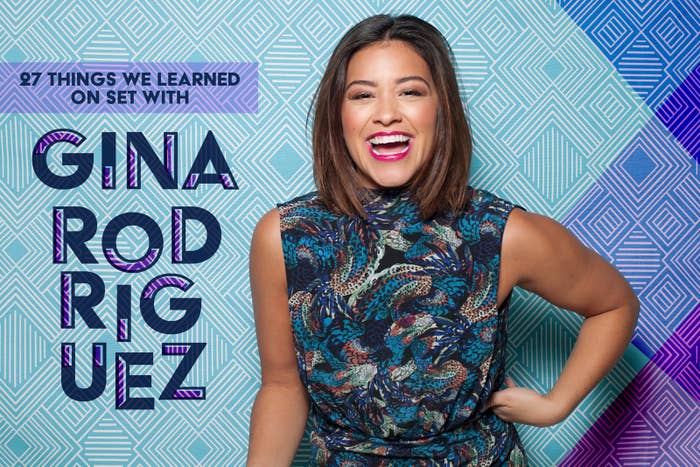 1. If anyone could play you in a movie, who would you pick?
Jenna Ortega. I mean, when she gets older — eventually!
2. What's the first album you ever bought?
NSYNC.
3. Describe your style in three words.
Comfortable, easy, and confident.
4. A lifetime supply of chocolate or pizza?
Pizza.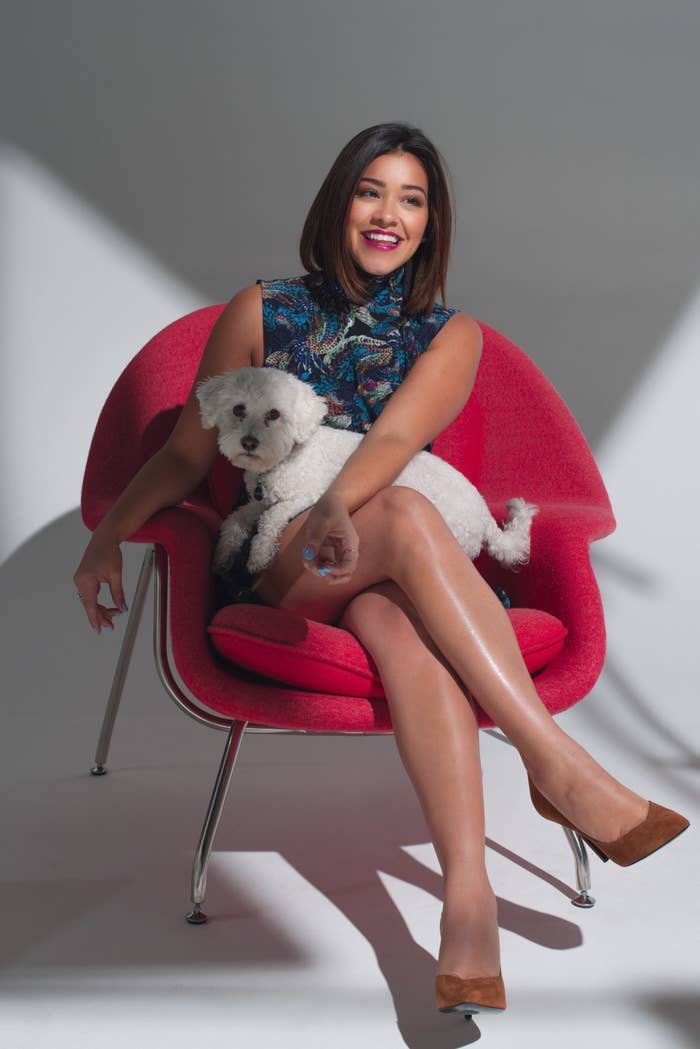 5. Which emoji do you use the most?
The unicorn. I use it for anything. People are like, "I can't wait to see you!" Unicorn. "I'm having a bad day." Unicorn.
6. What's your biggest pet peeve?
Intolerance.
7. Best piece of advice you've ever been given?
Fear only exists between your two ears.
8. Last person who texted you?
My boyfriend.
9. Last book you read?
My Brilliant Friend by Elena Ferrante.
10. Who's your doppelgänger?
America Ferrera.
11. Favorite reality show?
None!
12. Celebrity crush?
Tom Hardy. God, he's so delicious. Just a beautiful man, beautiful actor. Just all of it. He gets A's across the board.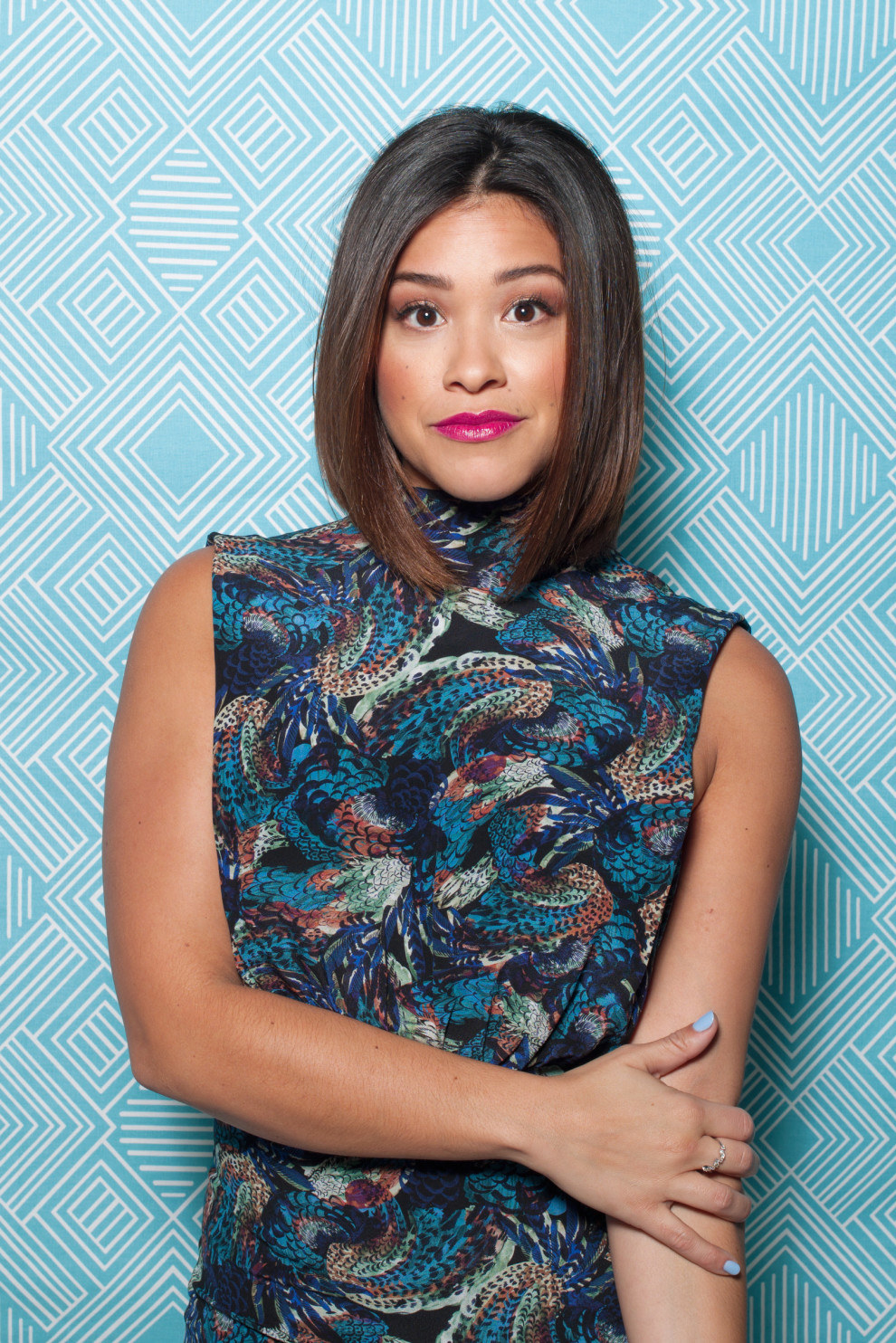 13. What's one thing you can't live without?
Air?
14. Guilty pleasure?
Snickers.
15. Go-to comfort food?
I go-to comfort food every day. Any day. Anything. Always. All my meals are comfort meals. I eat everything, but I guess my go-to would probably be sushi.
16. Dream vacation spot?
Puerto Rico, which I go to as much as possible.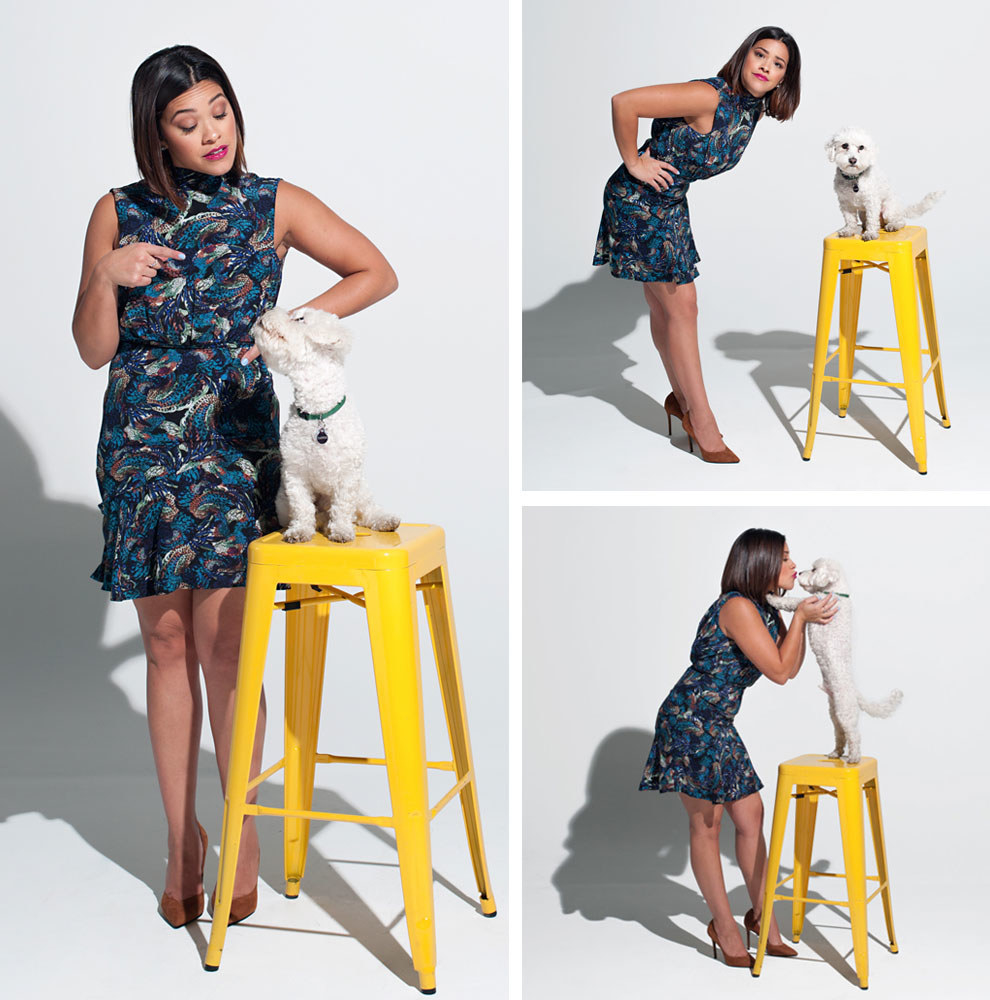 17. Hidden talent?
I am learning muay thai and it's kind of a hidden talent of mine — I think I'm pretty good. I'm going to Thailand for a month to train in muay thai.
18. What's one word you say too often?
Bang! Bang, boom! Yay!
19. Favorite place to visit?
London. I love London.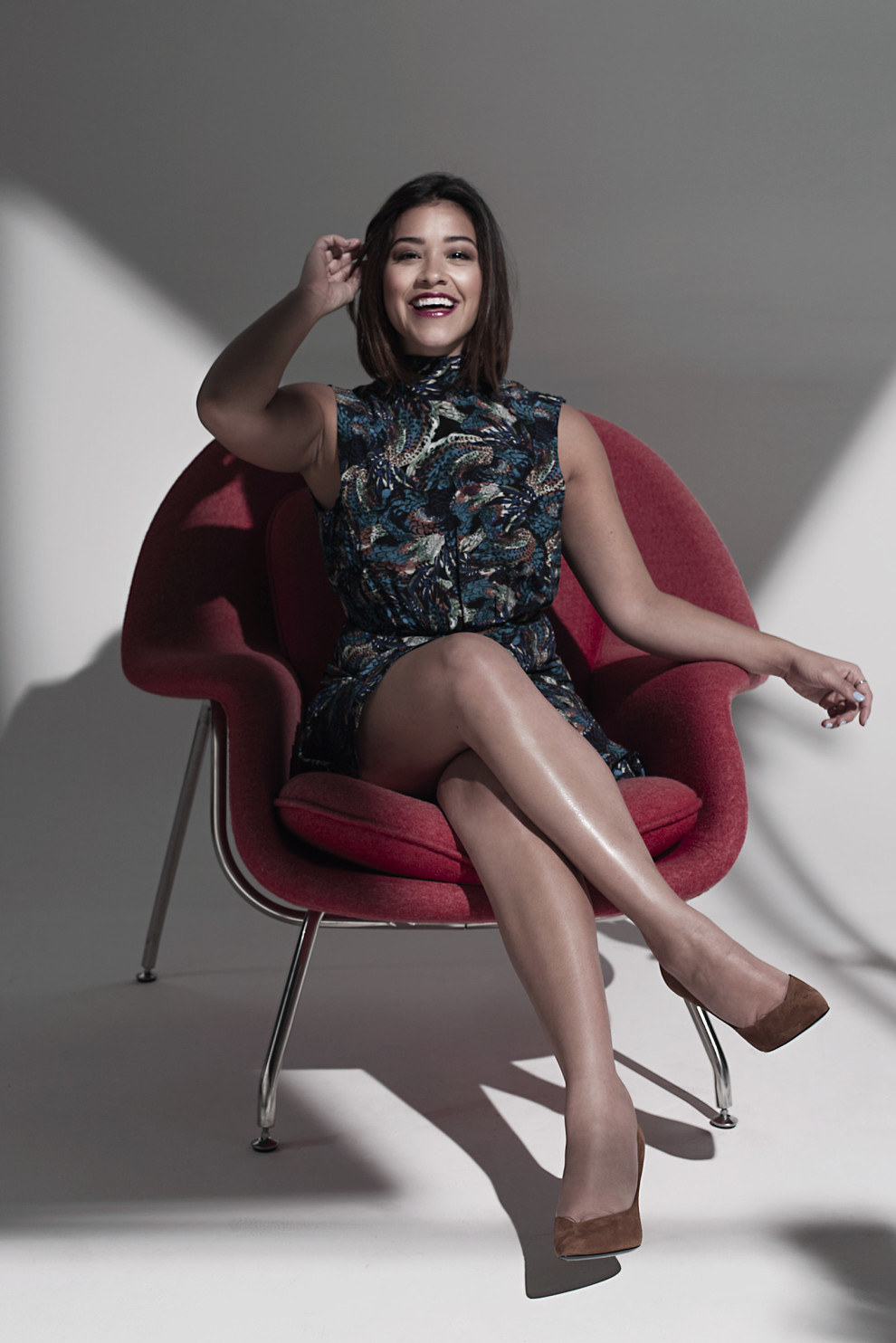 20. Name something on your bucket list.
More travel!
21. If you could invite five people — living or dead — to a dinner party, who would they be?
Jesus, my great-grandfather, Mother Teresa, Celia Cruz, and Selena.
22. Biggest fear?
The dentist. The fucking worst.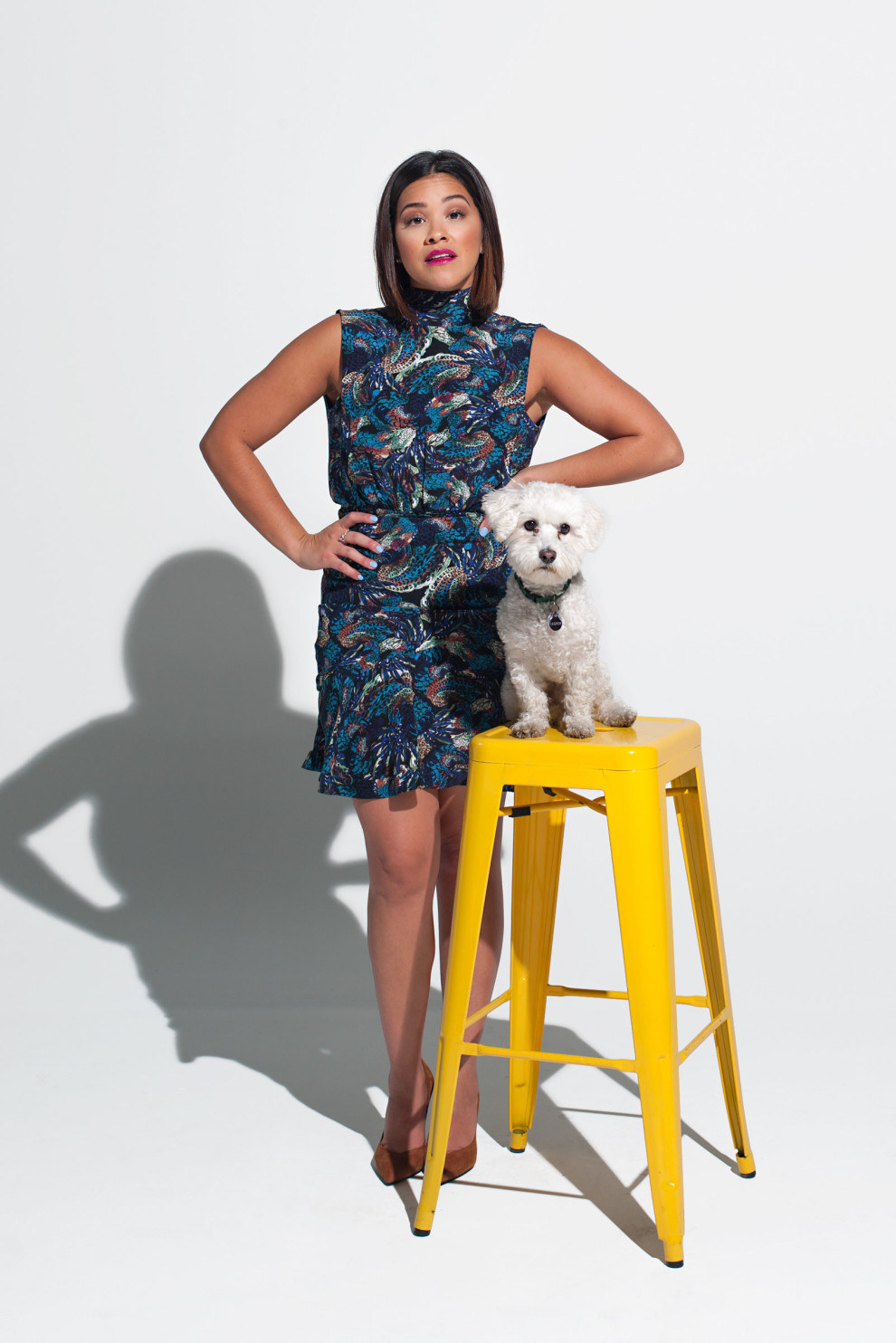 23. Britney or Rihanna?
Britney's my childhood and Rihanna is my guilty pleasure right now. They're just too different. It's like choosing which child is your favorite. Britney was on Jane [the Virgin] and Rihanna gives me life. They both give me life, but a different kind of life. Brihanna.
24. Background wallpaper on your phone?
A picture of my whole family — my siblings and my parents.
25. Favorite song of 2016?
Anything Jack Garratt. "Weathered" or "Worry." His voice is delicious. His voice is the shit.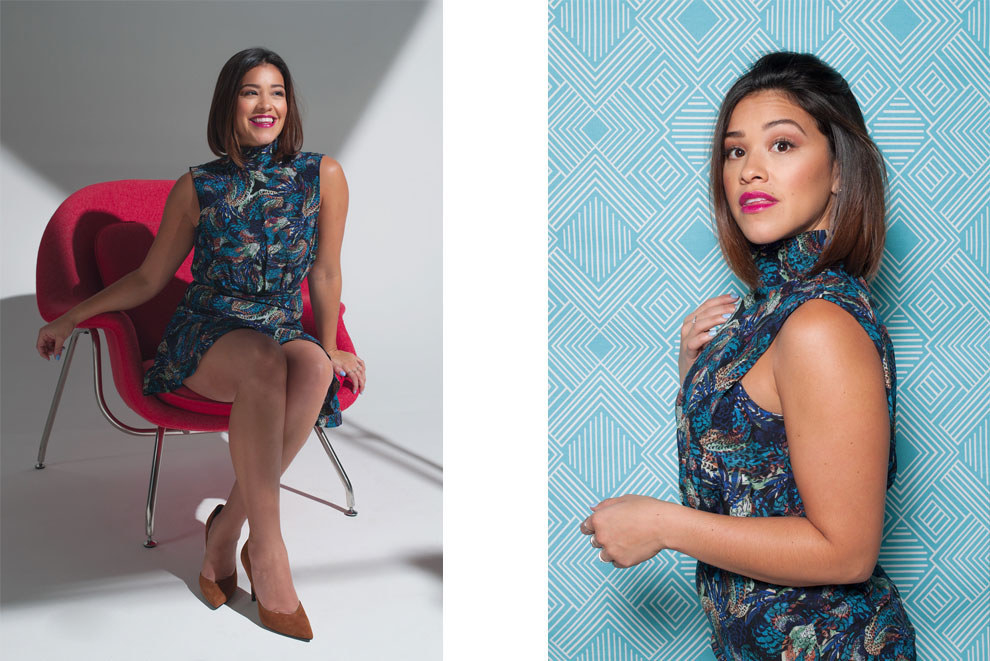 26. What's the last thing you searched for on Google?
I googled the cast of Back to the Future. I was trying to figure out how old they were when they made it!
27. What do you hope for in 2017?
Fucking peace, man. I would love for some tolerance. I hope for some tolerance in 2017. For people to look outside of themselves and realize we are all the same. We all bleed red. We all come from somewhere different, we all want love and success and happiness and health and not a damn person is any greater than anyone else.
Catch Gina on Marie Claire's Young Women's Honors airing Dec. 19 at 9 p.m. EST on The CW Network!