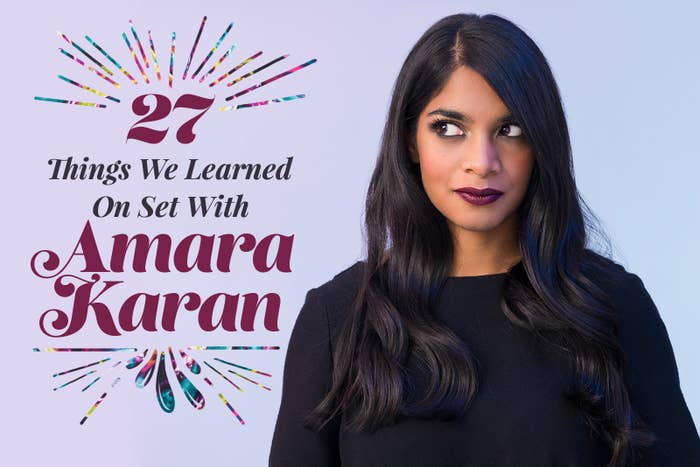 1. If anyone could play you in a movie, who would you pick?
Rosario Dawson.
2. What's the first album you ever bought?
R.E.M. — Murmur.
3. Describe your style in three words.
Chic, elegant, and classic.
4. A lifetime supply of chocolate or pizza?
Pizza.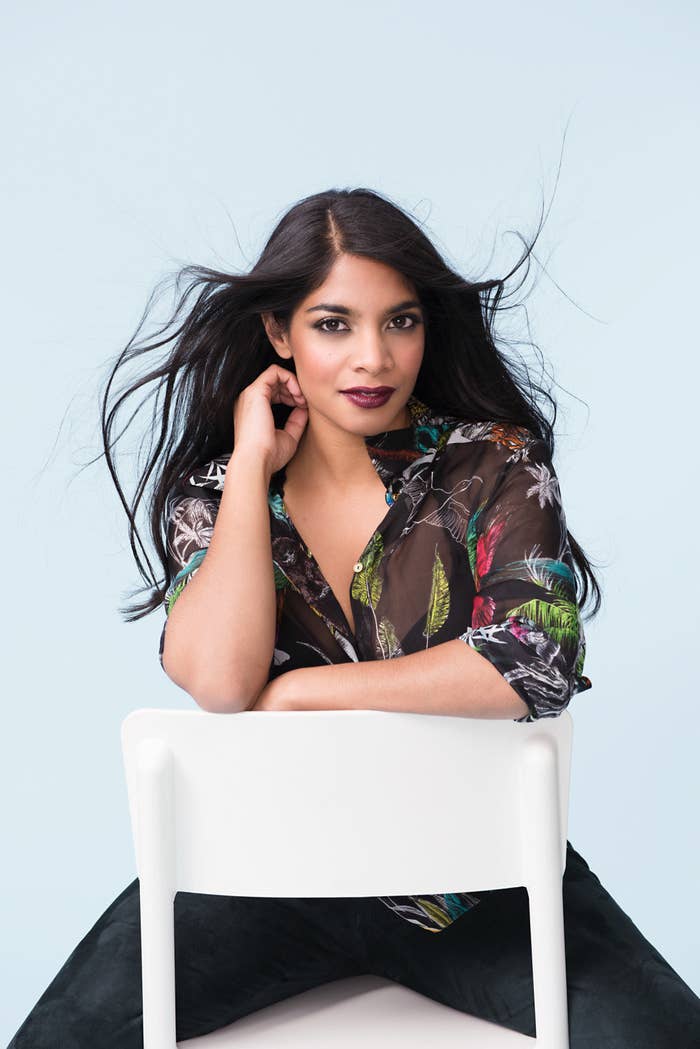 5. Which emoji do you use the most?
The smiley face. I don't know emojis well, so I'm simple — smiley face and sad face. Some people send me messages with all kinds of shit and I'm like, a party hat? What the fuck? Are you happy? Ecstatic? Just say "hooray!" What's that about?
6. What's your biggest pet peeve?
People who use too many emojis.
7. Favorite makeup product?
All of it! Blush, bronzer, eyeshadow, mascara, lip gloss, highlighter. Oh, definitely highlighter!
8. Last person who texted you?
One of my best friends, Rus.
9. Last book you read?
Harry Potter — my sister would read the books and I'd be like, I'm not gonna read what my little sister is reading. And I was looking for a really good story and my sister said well, you know, Harry Potter. And I started and read the whole entire series.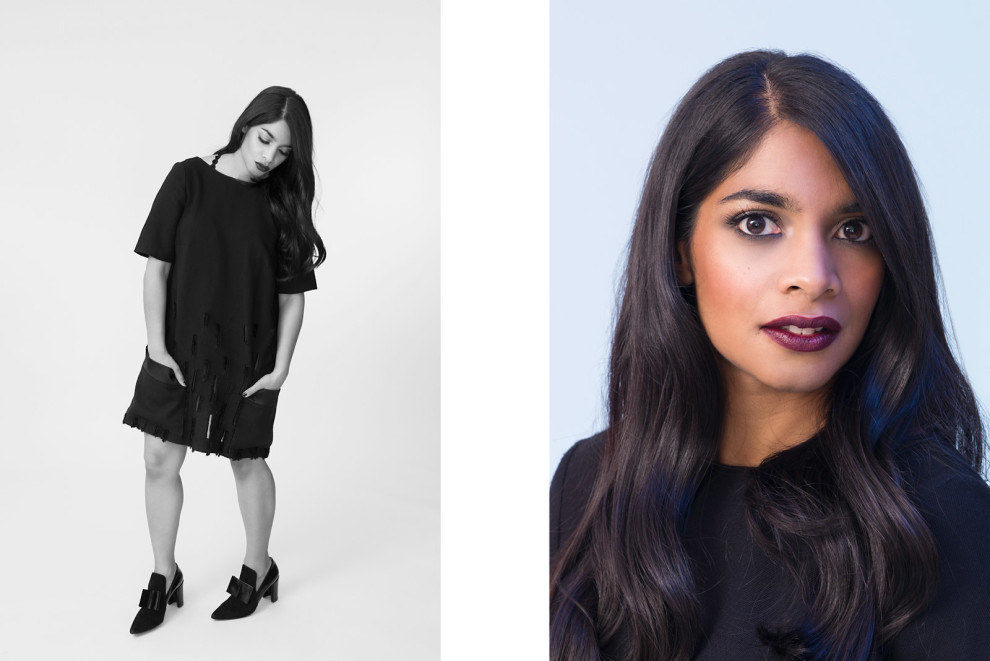 10. Who's your doppelgänger?
Rosario Dawson.
11. Favorite reality show?
Dancing With the Stars.
12. Celebrity crush?
You mean, crushes? Joaquin Phoenix, Adam Driver, Ryan Gosling. Any actor — Jeffrey Tambor, Jared Leto. I had a poster of him on my wall when I was 16 from My So-Called Life.
13. What's one thing you can't live without?
Celebrity crushes.

14. Guilty pleasure?
Dancing With the Stars. It's not something I readily admit, so you got the scoop.
15. Go-to comfort food?
All the food — sushi, chocolate, pizza, bread, pasta, cheese!
16. Dream vacation spot?
Apart from Los Angeles? Probably somewhere gorgeous in Europe by the sea — the south of France, Italy, or Barbados. Yes, Barbados!
17. Hidden talent?
If I told you it wouldn't be hidden, now would it?
18. What's one word you say too often?
Cunt! Isn't it great?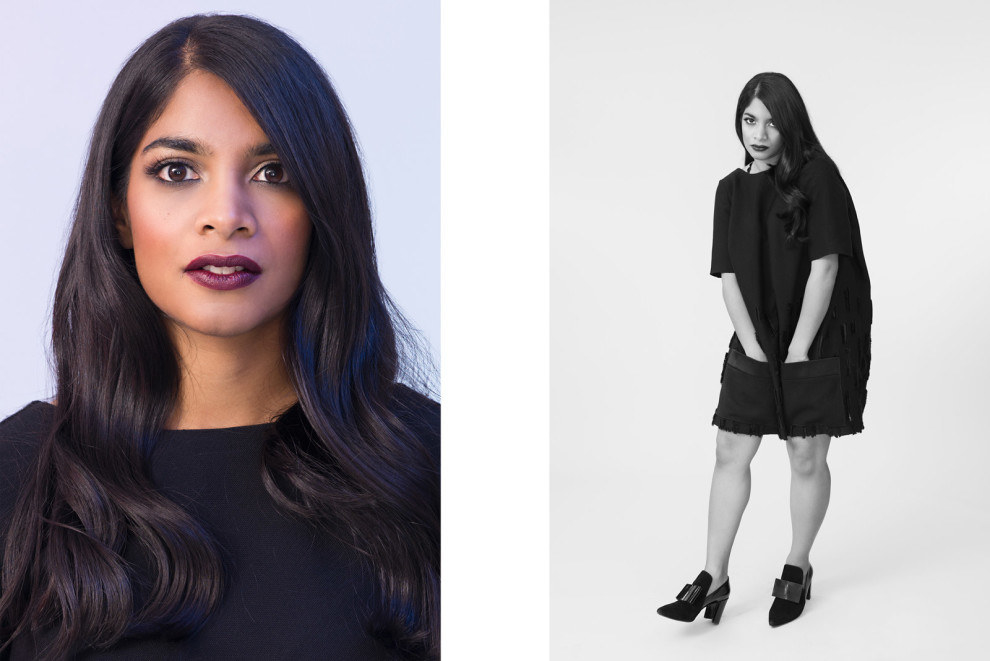 19. Favorite place to visit?
New York City.
20. Name something on your bucket list.
To be on Dancing With the Stars. No, I'm kidding. Or am I?
21. If you could invite five people — living or dead — to a dinner party, who would they be?
I would invite Michael Jackson, the pope, Michael Stipe from R.E.M, Hillary Clinton, and Meryl Streep.
22. Biggest fear?
Being rejected.
23. Britney or Rihanna?
Rihanna.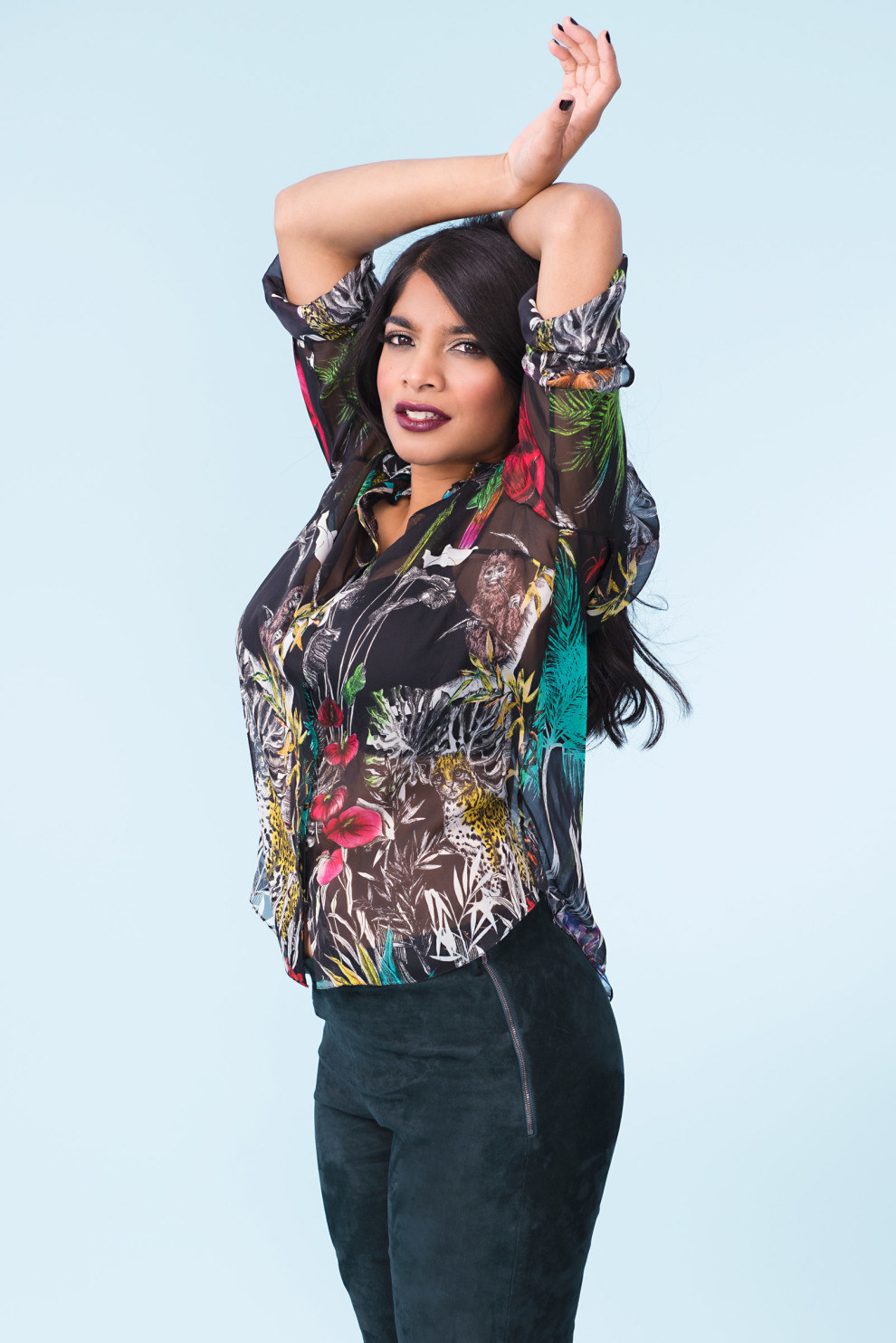 24. Background wallpaper on your phone?
A picture of my boyfriend and I.
25. Favorite song of 2016?
Everything Beyoncé.
26. What's the last thing you searched for on Google?
Harambe's memorial.
27. What do you hope for in 2017?
More peace in the world, less conflict, and less people being displaced by war...and I'd like to dedicate my Miss America prize to my manager.
Make sure to catch Amara Karan in Season 1 of The Night Of, currently available on HBO NOW!