This post has not been vetted or endorsed by BuzzFeed's editorial staff. BuzzFeed Community is a place where anyone can create a post or quiz.
Try making your own!
Broke Canadian Girl Gets Creative With "Dining Out"
Rachel Lees, a Canadian interning in San Francisco, is broke and had to get creative when it came to "dining out." Check out her "restaurant" adventures below! (Originally posted on Rachel's friend's blog linda-hoang.com).
Interning in San Francisco can be great ... except when you have no money to enjoy meals out. @RachyLees took matters into her own hands by simulating eating out! First at beloved Canadian institution Boston Pizza.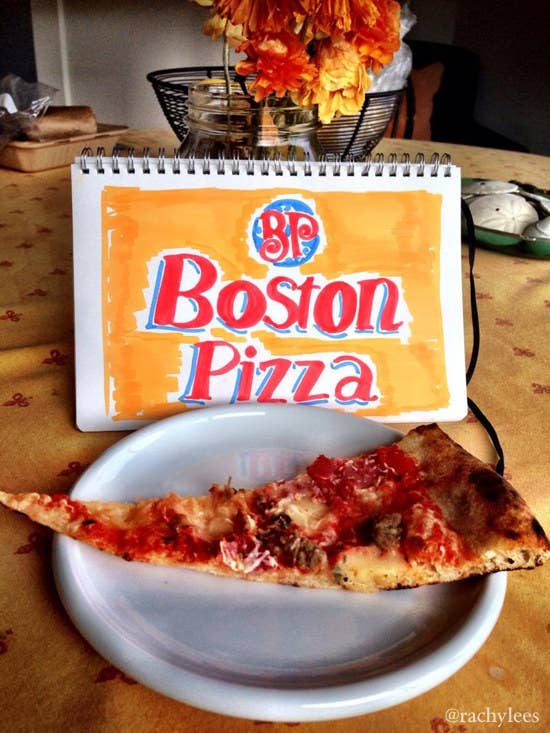 Hang in there Rachel! Your friends can't wait to take you for dinner when you get back to Canada.