You've been looking forward to fall all summer

Thanksgiving is your favorite holiday

Halloween is your favorite holiday

YOU JUST CANT CHOOSE BETWEEN HALLOWEEN AND THANKSGIVING

You are currently loading up on pumpkin spice EVERYTHING

You freakin' love pumpkins

You are going to carve 5+ pumpkins

You are going to force your family/friends to carve pumpkins with you

You look outside all the time, just so you can look at the pretty leaves

You have a flannel for every day of the week (or more)

You already have a horror movie marathon planned

You already have a killer halloween outfide idea for yourself (and for your Halloween squad)

You always secretly have wanted to be a witch

You love love LOVE watching reruns of Gilmore Girls (and drinking HUGE cups of coffe while you're at it)

You don't even mind the wind and the rain

You've been looking forward to Homecoming ALL YEAR

Decorating your house/garden/EVERYTHING with fall-themed things = life

You are going to force everyone you know to go to a haunted house

You are going to create your own haunted house

You already have a stack of your fave books lying around for those sitting-in-front-of-the-fire-with-hot-coco-reading-nights
How Excited Are You For Fall?
Fall is slowly falling, and you're not here for it. As a matter of fact, you kind of hate the wind, and the rain, and the fact that everyone acts like pumpkin spice was made by the gods. Also it's cold. God, you miss the summer.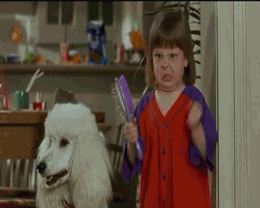 You are predominantley neutral to the fall season. So, pumpkin spice lattes are pretty damn great, and the trees look so pretty, but the rain and the wind are kind of annoying. Fall is just another season, and it has its ups and its downs. Very down to earth of you.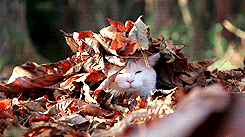 FALL IS AWESOME and it is definetley your favorite season. Pumpkin spice, colored leaves, flannel, and everything Halloween, you love it, you breathe it, and you wish everyday was a fall day. Enjoy the fall'in!
This post was created by a member of BuzzFeed Community, where anyone can post awesome lists and creations.
Learn more
or
post your buzz!