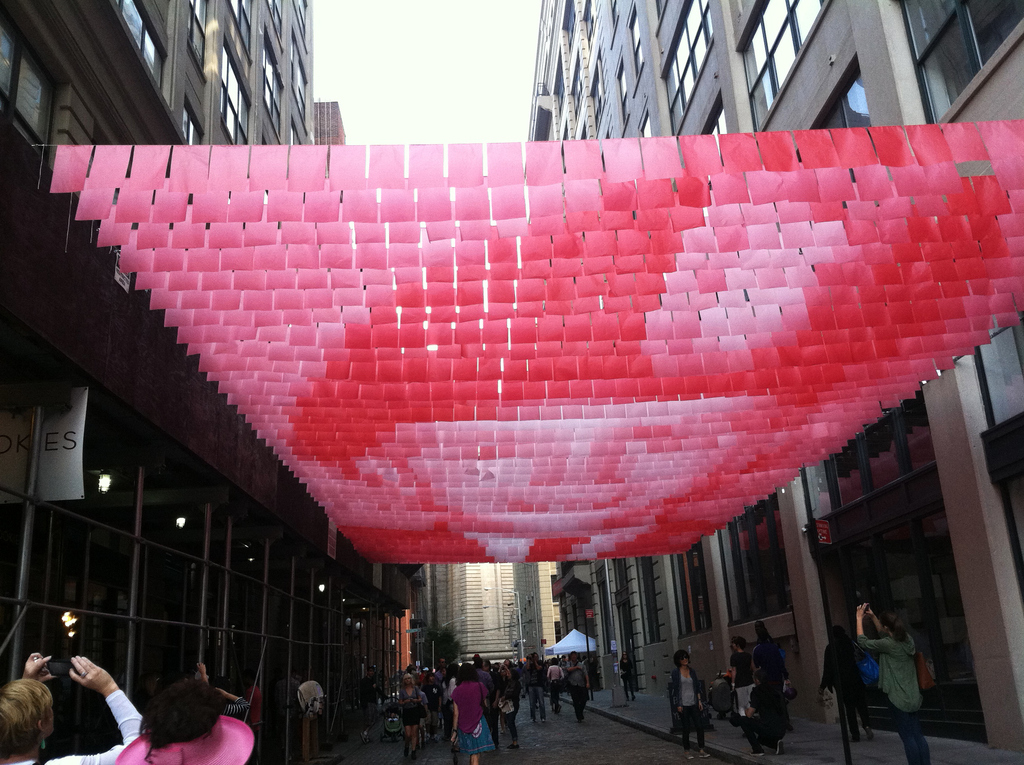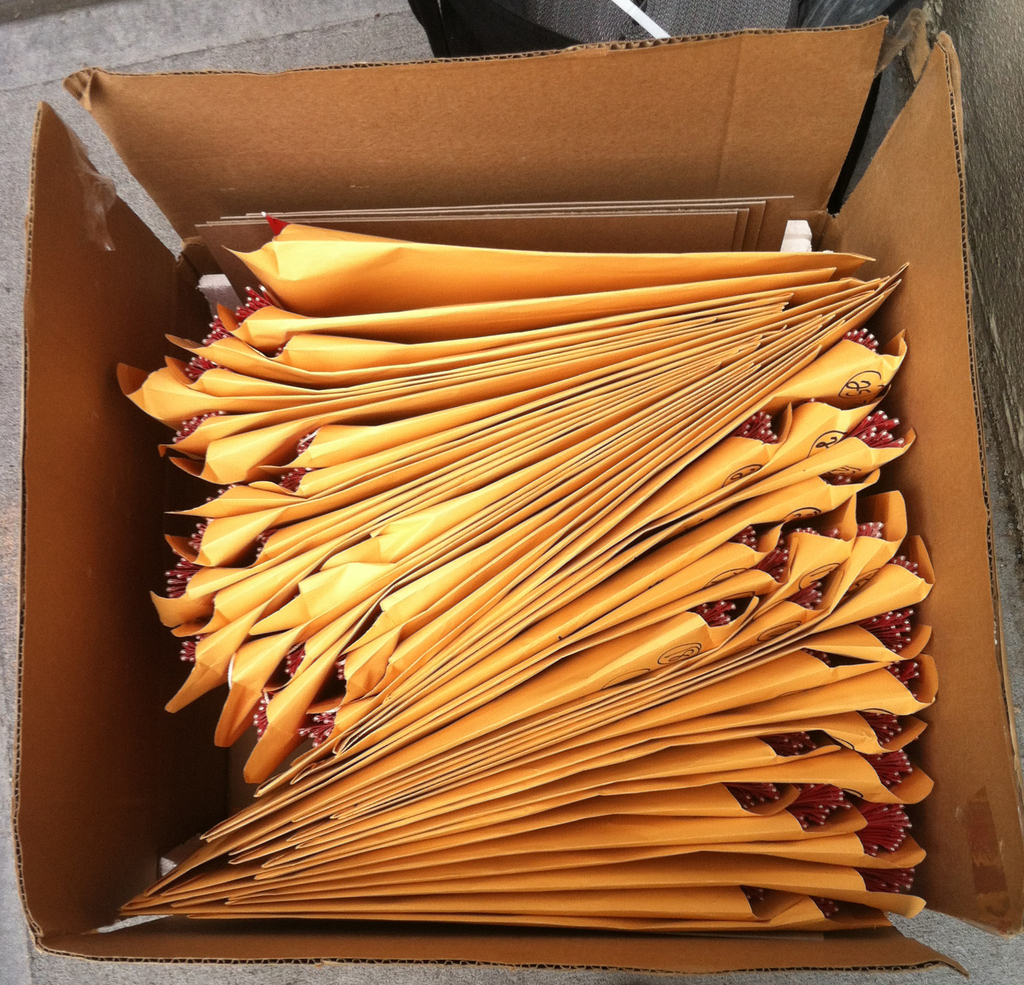 Goen during and after the installation.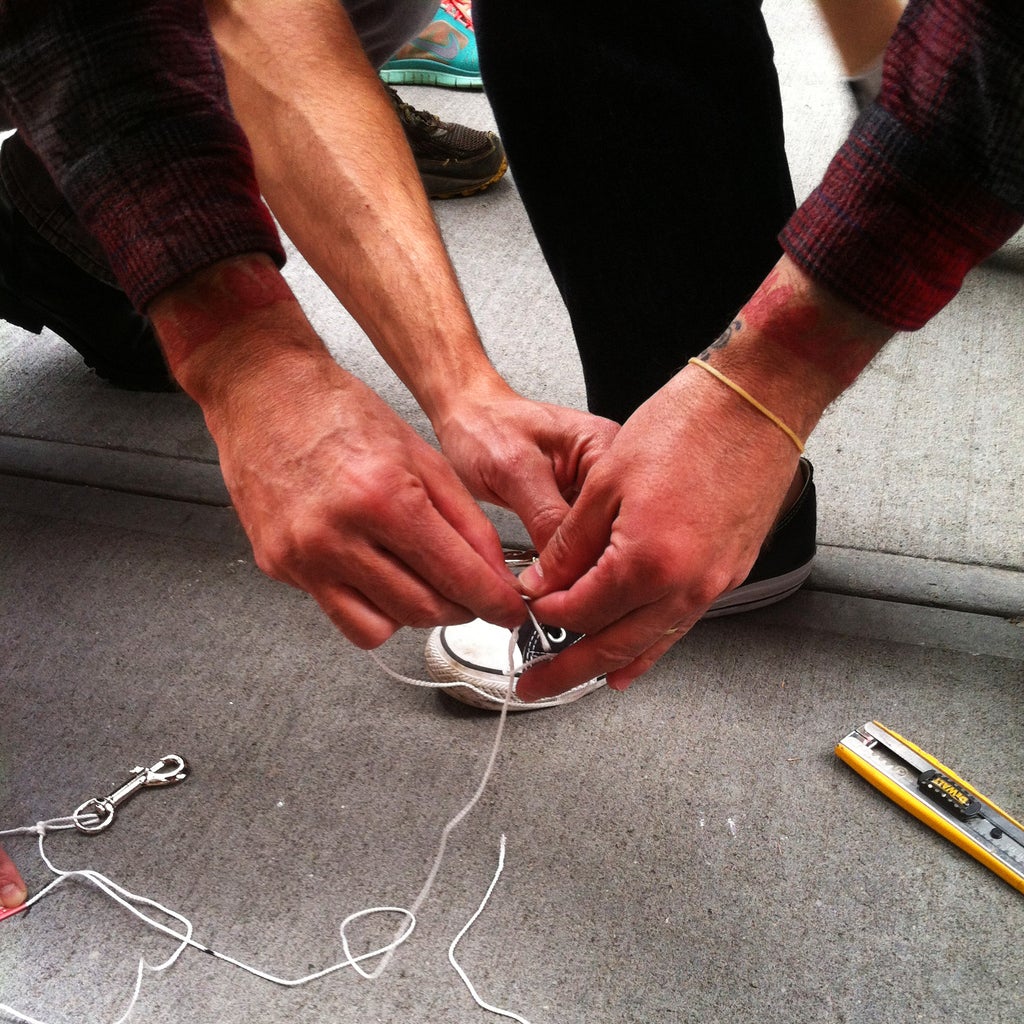 "I hadn't even thought about it as being that grand," Goen said, referring to a writer who called Chelsea Manning's sentencing "the hugest story of the year." "[It] becomes this huge piece [and] it has to be a lot of different parts from a lot of different angles." That's true both literally and figuratively, as the installation changes form as you walk around and under it -- and only comes together as a clear portrait when you stand far enough away to take in the entire piece at once.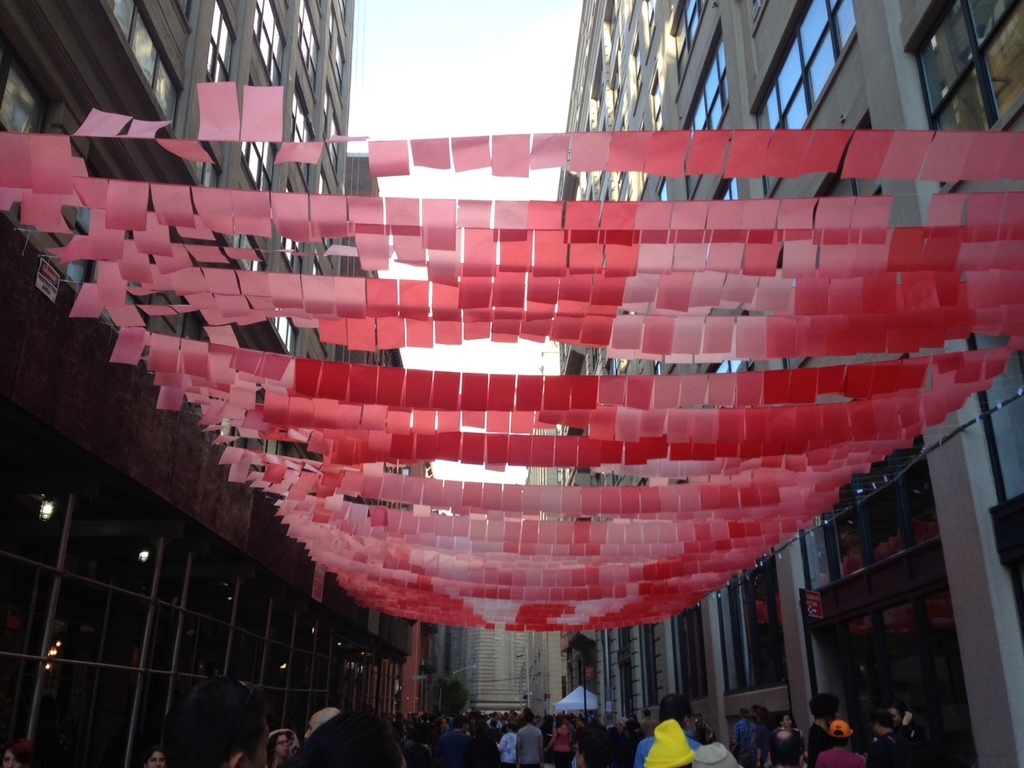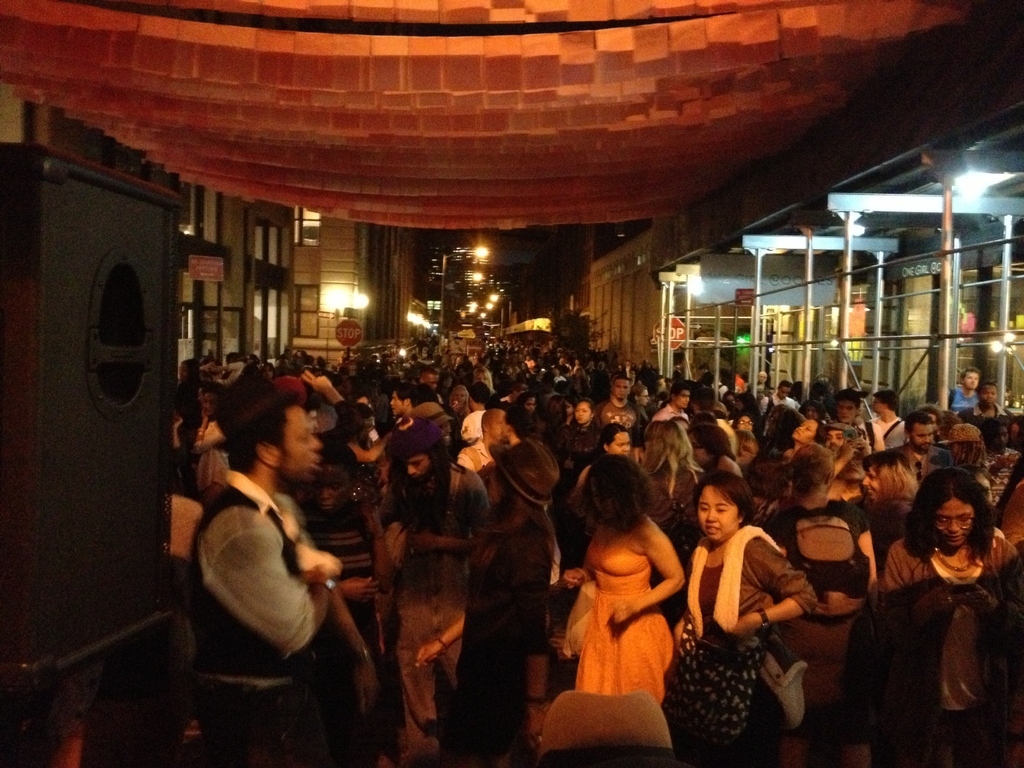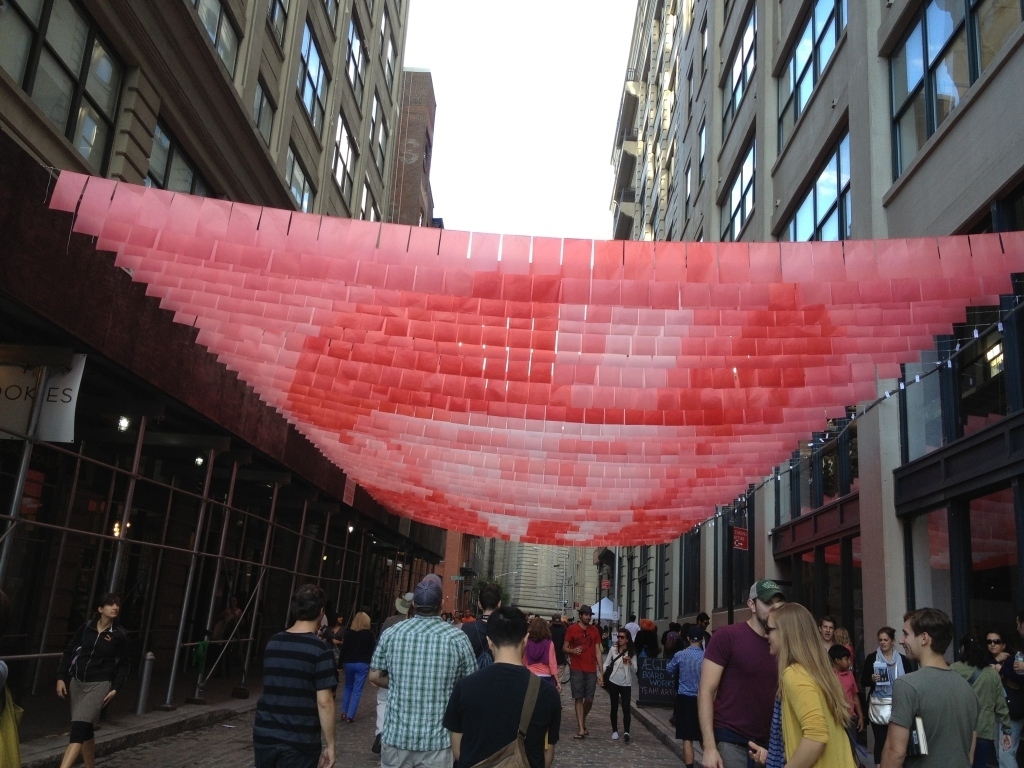 Looks like there are no comments yet.
Be the first to comment!