"Who Is Chelsea Manning?" Art Installation Wins Best Project At DUMBO Arts Festival
"I'm hoping that Chelsea will see it, or know word of it, and that will just be some light and some comfort in her darkness, you know?"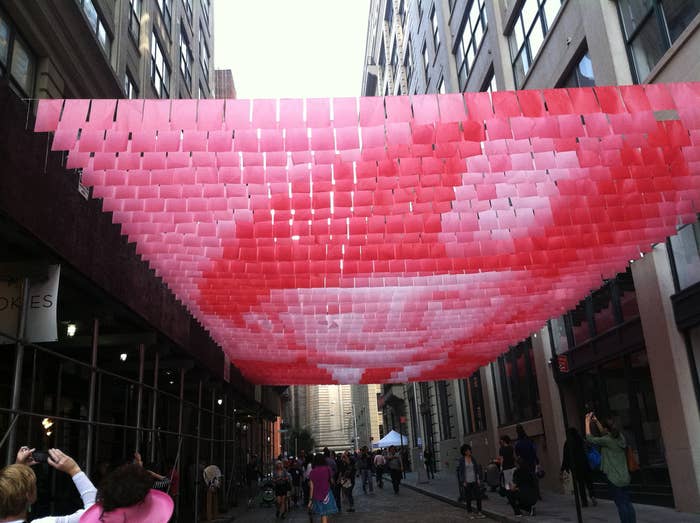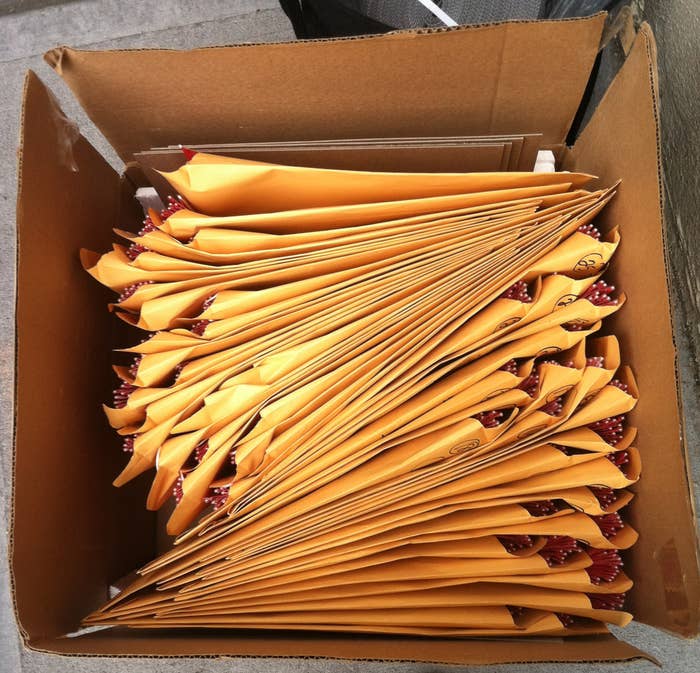 Goen during and after the installation.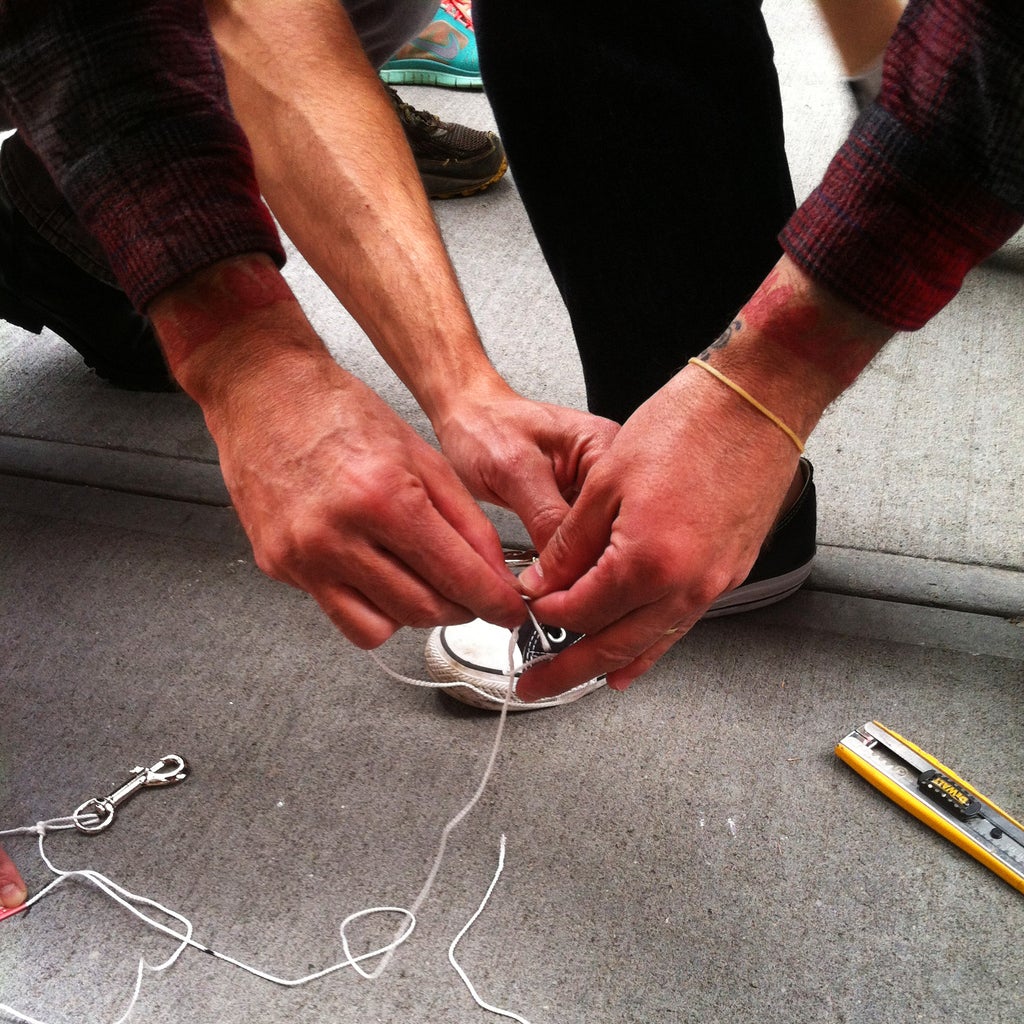 "I hadn't even thought about it as being that grand," Goen said, referring to a writer who called Chelsea Manning's sentencing "the hugest story of the year." "[It] becomes this huge piece [and] it has to be a lot of different parts from a lot of different angles." That's true both literally and figuratively, as the installation changes form as you walk around and under it -- and only comes together as a clear portrait when you stand far enough away to take in the entire piece at once.