Today was a big day for Jeff Zarrillo and Paul Katami.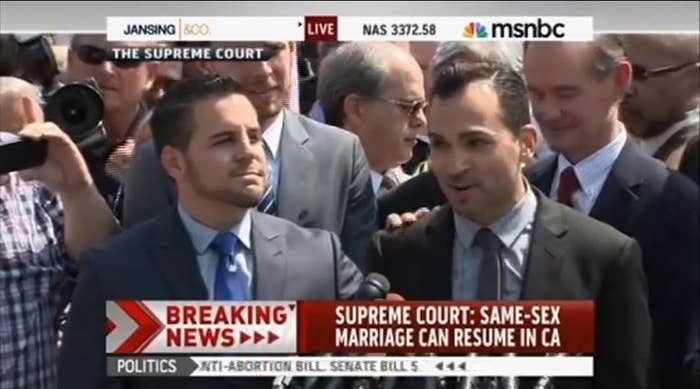 They addressed all of the people celebrating on the steps of the court after their victory:
We just want to get married because it's the natural next step in our relationship. We want to join the institution of marriage not to take anything away, but to strengthen it, and to live up to its ideals. So today is a good day.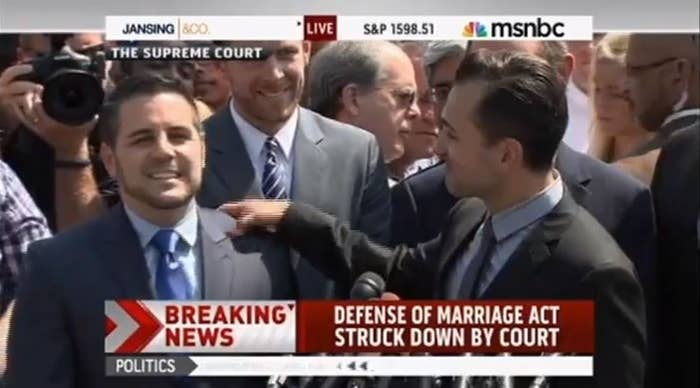 And, then:
Today I finally get to look at the man that I love and finally say, "Will you please marry me?"
I don't think anyone needs to be told that the answer is "yes."