Mitch Anderson came out in a speech that he delivered while graduating from Belton High School in Texas.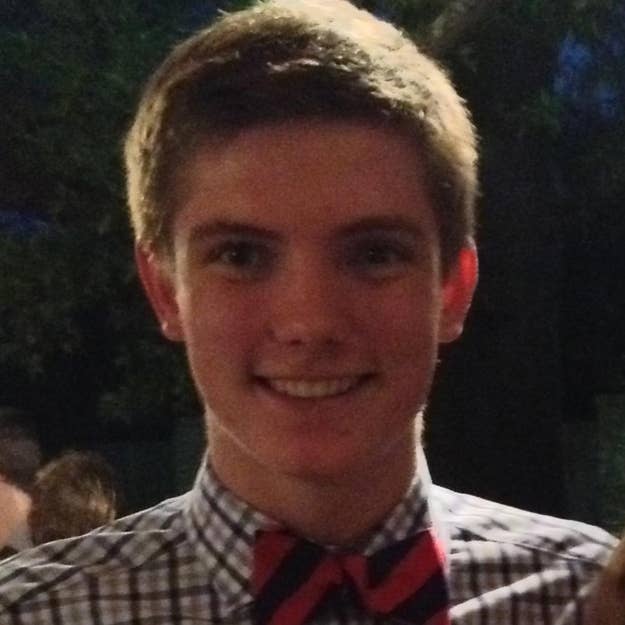 The speech really hits home:
Learning how to love and celebrate yourself is one of the most crucial and difficult aspects of life. To know who you truly are is the first step to enlightenment, to happiness. It sounds so facile, yet discovering and accepting who you are meant to be requires introspection and a willingness to submerge yourself into darkness. And that is what makes the task so daunting, so terrifying, if approached with complete authenticity. For the longest time, I was forced to live fractured, refusing to look at who I thought I was and then refusing to accept who I thought I might be. The journey into the soul is not for the faint of heart.
Anderson was the Salutatorian of the largest graduating class in Belton High School history. None of his friends or family knew he was gay before he delivered the speech, he said in an interview with KTEM.
Here's the big reveal:
I myself am guilty of self-doubt, relying on others to give my life definition. But that time has passed, and I feel the moment has arrived for me to be publically true to my personal identity. So now, I can say, I'm gay. It is both a significant portion of who I am and an inconsequential aspect. It's as natural and effortless to me as breathing. I couldn't change myself even if I wanted, and believe me, I have.
And he certainly dropped some inspiration in his speech:
I learned that what others think of you is not nearly as meaningful as what you think of yourself....Once you love yourself, you can be the best version of yourself. You will find success and happiness. You will find that being different is a wholly wonderful and joyous thing, because it will mark you for greatness.
The ending of his speech, though, should be studied by all speech-writers.