Pat Robertson Wants To Click A "Vomit" Button In Response To Gay Couples On Facebook
Yep, he actually said that.
This is Pat Robertson, a Southern Baptist televangelist and chairman of the Christian Broadcasting Network.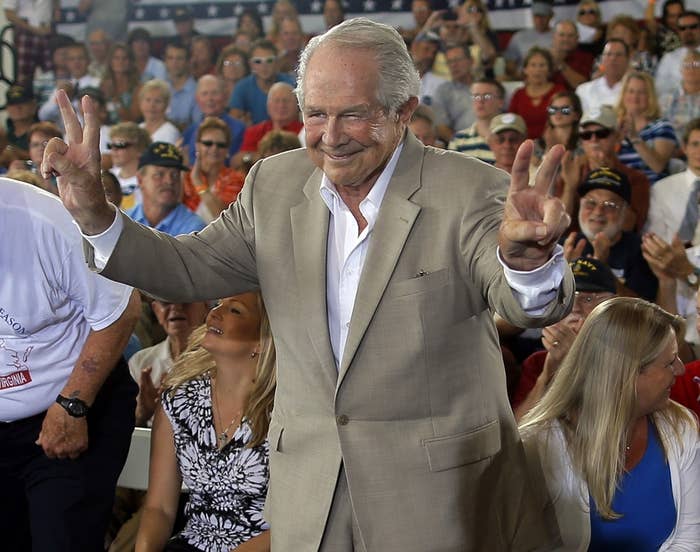 On which he recently said: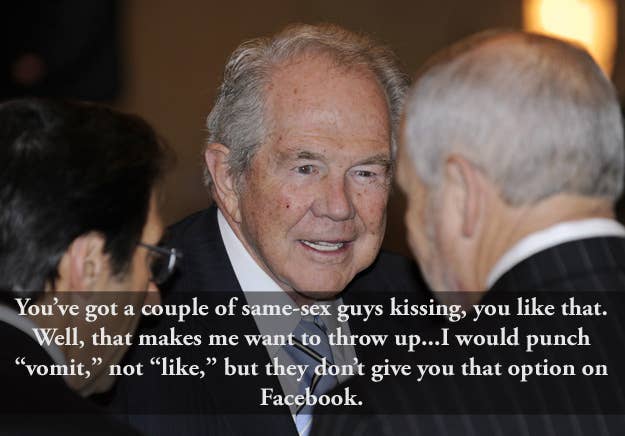 No one is particularly surprised. Pat Robertson once blamed the Sept. 11 attacks on "the pagans, and the abortionists, and the feminists, and the gays, and the lesbians."