Girlfriends Greta Melendez and Lili Cohen have won Homecoming Queens at Calabasas High School in California.
This was a first for the school, and Melendez said it marked a shift in the school's attitude towards gay students.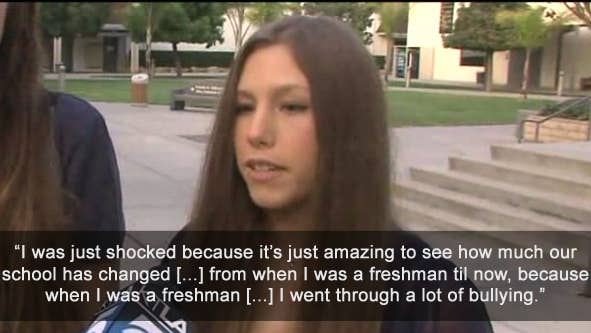 Melendez's father escorted her to accept the crown.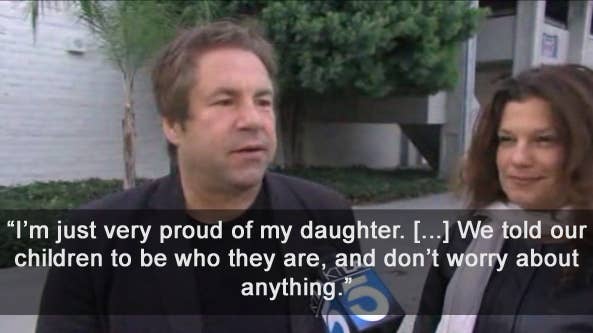 Melendez is the president of the school's Gay-Straight Alliance, and her classmates say that she has changed the school's outlook.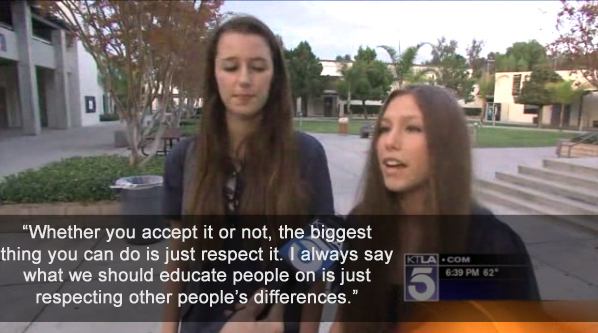 Watch the news report here: