Androids, Electric Ladies, And Labels: Janelle Monáe's Thoughts On Sexuality
In her most recent interview with Vibe Vixen, she let us know exactly the type she goes for.
We all know singer Janelle Monáe has a thing for androids.
Janelle Monáe writes her albums about them, partially for political reasons. She said in an interview that she chose an android as her topic because it represents "'the other' in our society [...] The android represents the new other to me."
In fact, she writes what she knows. She is part android:
Yes I am African-American, yes I am part android and all these different things, but at the end of the day love is universal and music is universal.
And she's a religions one. She also said "I attend an android community church in Metropolis."
What's more -- much to the chagrin of the queer community that loves her -- she has unexpected dating requirements.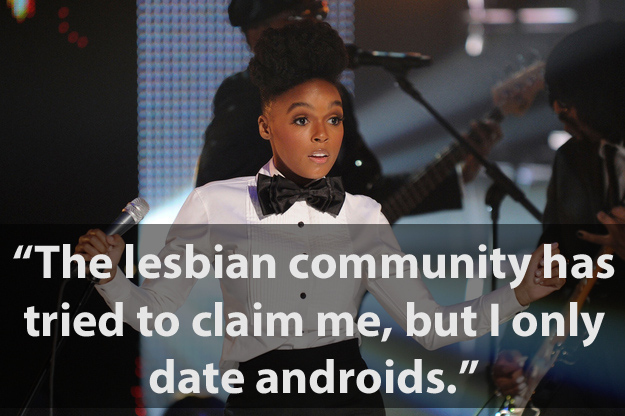 On why, she's simply said, "Nothing like an android, they don't cheat on you."
Her "love for androids" may be an attempt to avoid labels on her sexuality.
But in a recent interview with Vibe Vixen, Monáe talked a little bit more about her preferences.