The law went into effect today, finally opening the doors to same-sex couples to be married.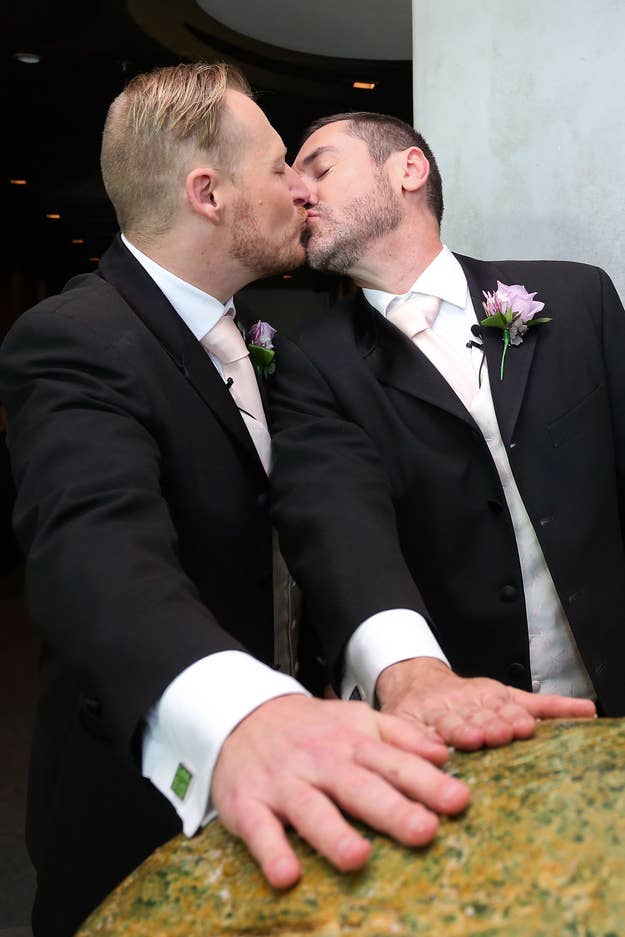 First of all, Lynley Bendall and Ally Wanikau got married in an airplane.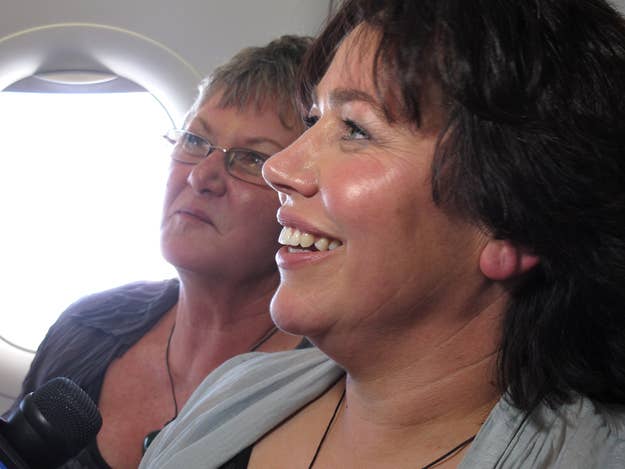 Jesse Tyler Ferguson was there.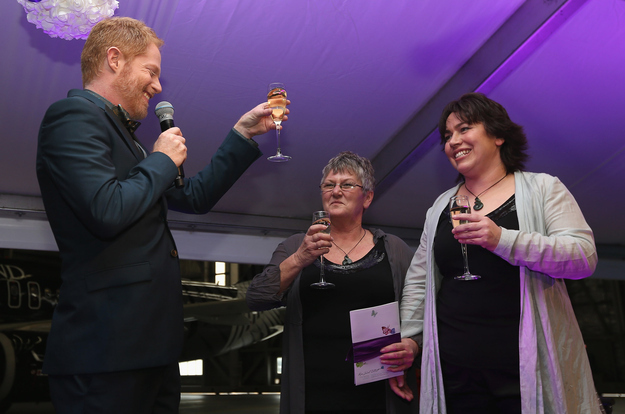 He made this face: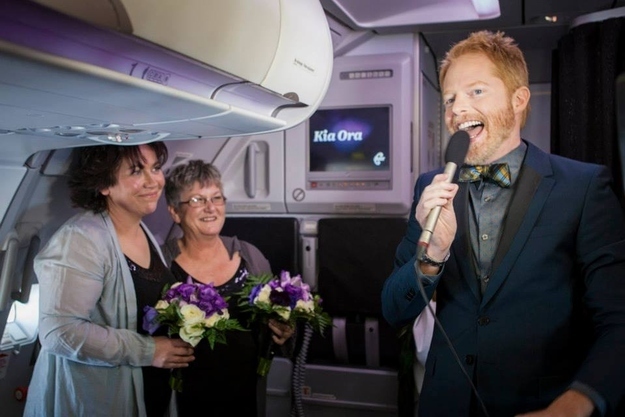 And made sure everyone knew New Zealand is the prettiest place in the entire world:
This adorable flower girl made her way down the aisle: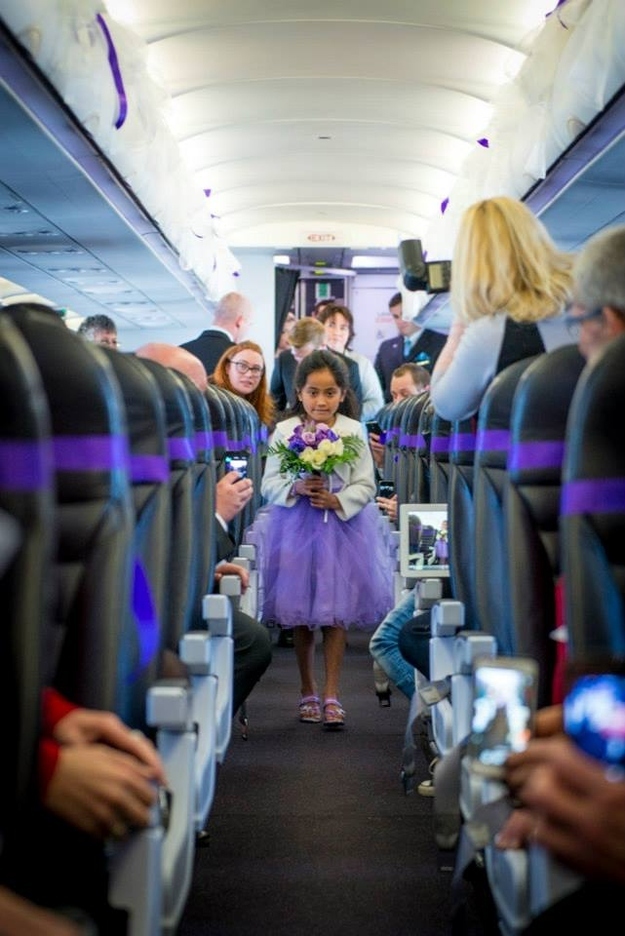 And Jesse Tyler Ferguson's husband, Justin Mikita, apparently got to co-pilot the plane.
And then the couple ate a delicious-looking cake.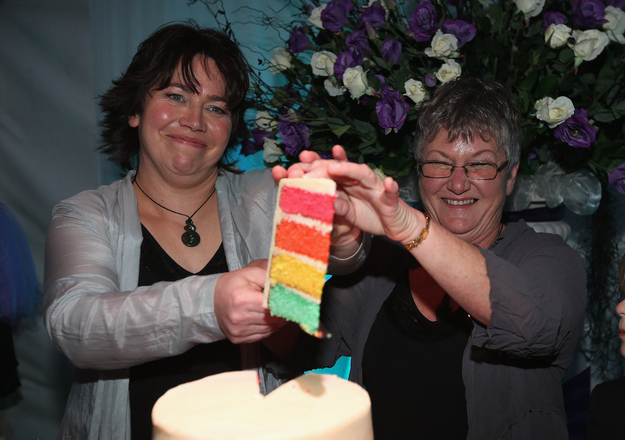 This couple, Natasha Vitali and Melissa Ray, were also super adorable.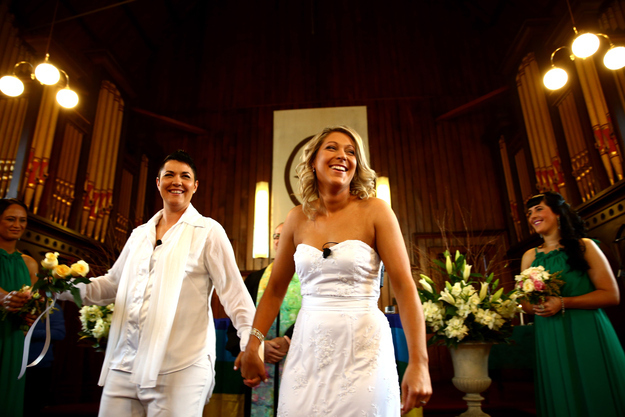 And they got married at a Unitarian church.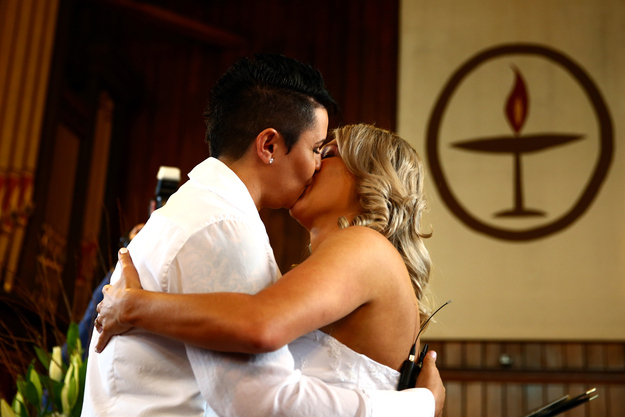 And they took a rainbow-outfitted carriage to their reception.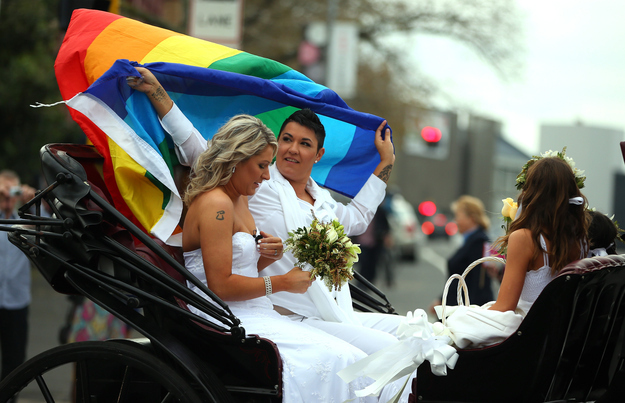 Paul McCarthy and Trent Kandler were flown to New Zealand from Australia to get married.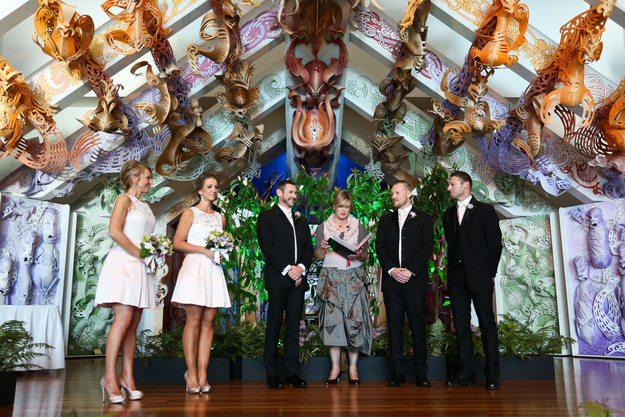 They had these adorable cake toppers:
They won a New Zealand Tourism competition to be the first same-sex couple to be married in the country.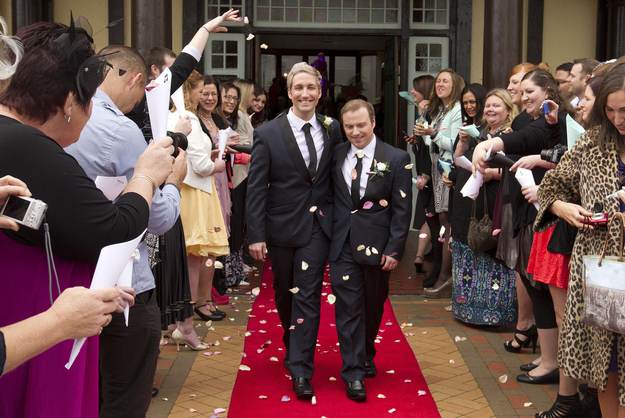 The competition was intended to draw in more tourists from Australia, where same-sex marriage is not legal.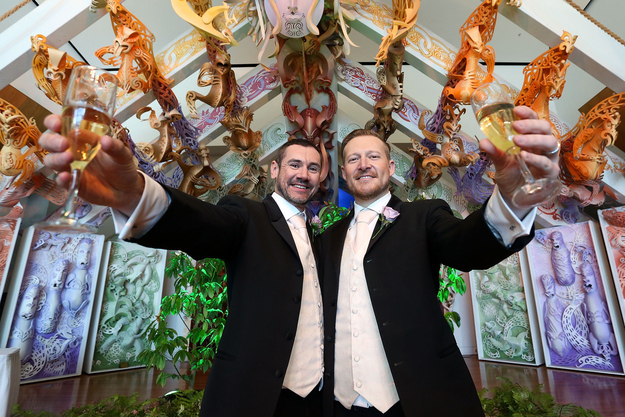 OK YOU CAN STOP BEING SO CUTE NOW.