Greetings from Hell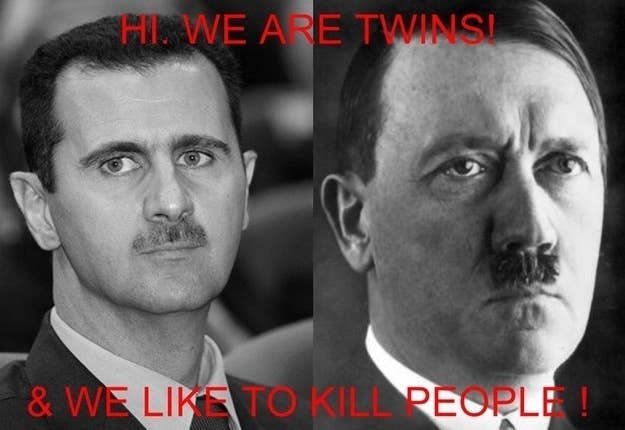 1.
Let's start with their uncanny physical similarities
2.
Just like Hitler, Assad annihilates anyone who opposes him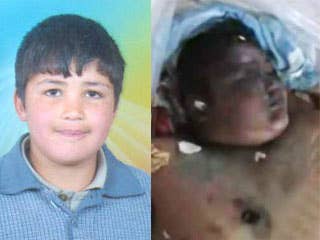 3.
Assad's Mukhabarat and Shabiha are equivalent to Hitler's Schutzstaffel (SS)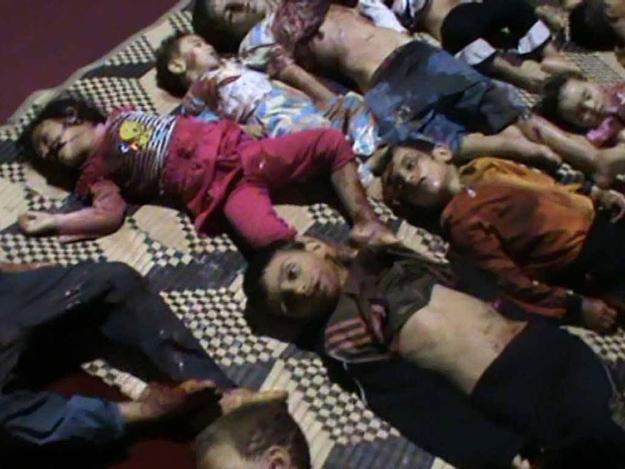 4.
Fun for Assad is having his soldiers belittle, humiliate, and degrade civilians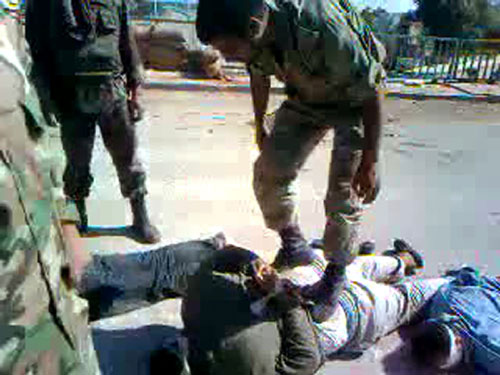 Does this look familiar?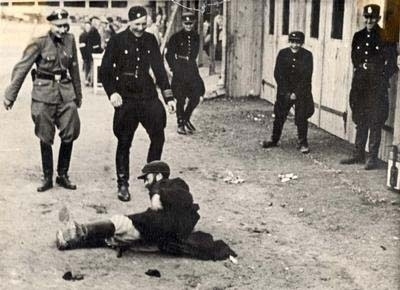 5.
Both Hitler and Assad gassed their victims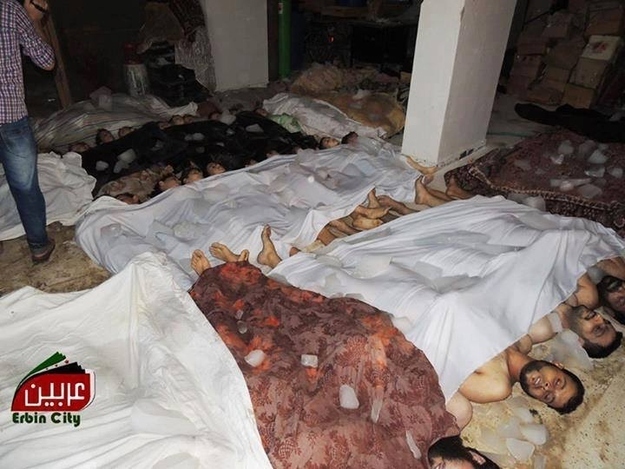 6.
They also starved their victims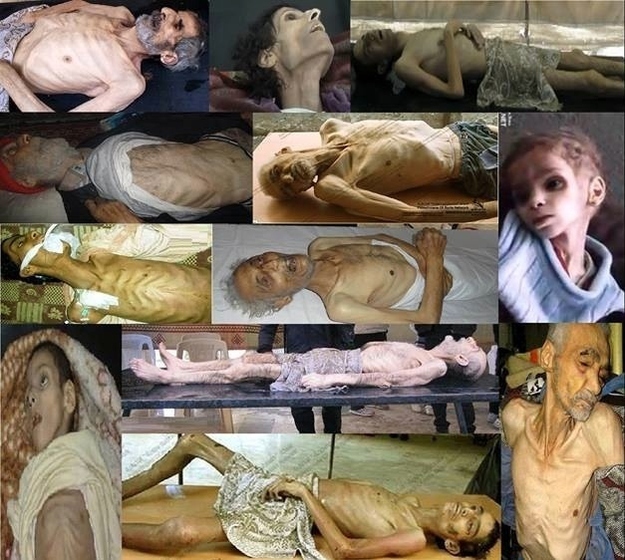 7.
Assad has besieged many cities and towns in Syria, closing the citizens inside off to the world….similar to a WW2 era ghetto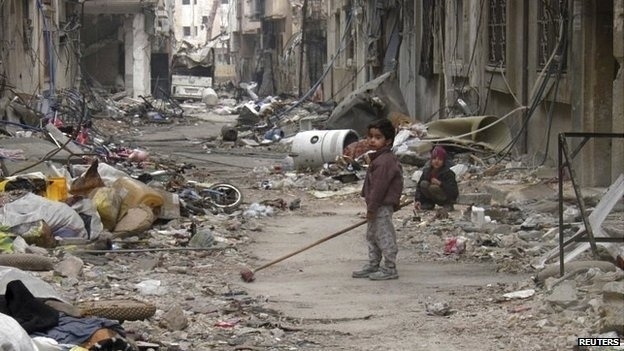 8.
Mass, systematic torture and execution of prisoners? Don't worry Hitler, Assad has got that covered!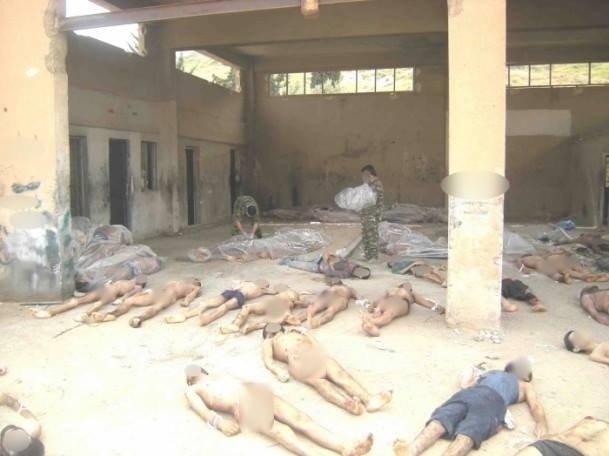 As the popular Syrian Revolution rally slogan goes, "Assad and Hitler are the same, only difference is the name"