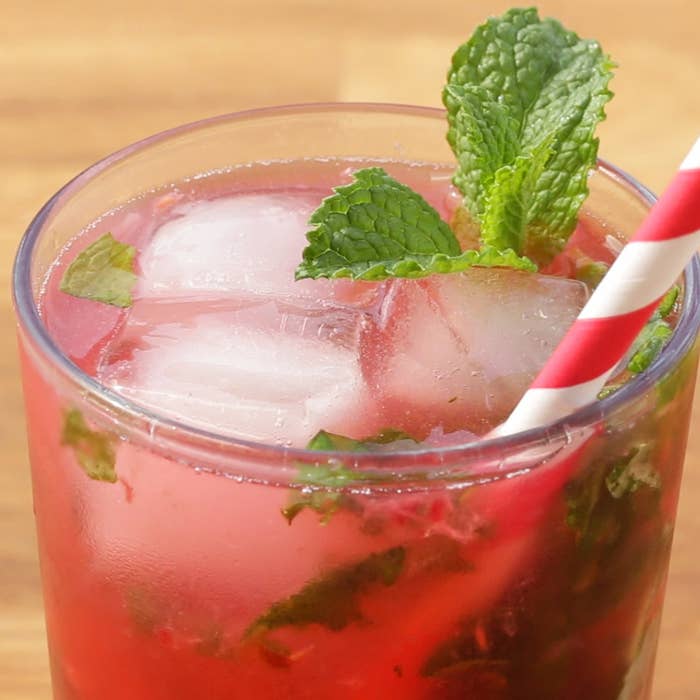 INGREDIENTS:
Makes one cocktail.
● 1/2 lime, cut into wedges
● 5-6 raspberries (a nice handful of 'em)
● 1 spoonful of sugar
● 10-12 mint leaves (a good bunch)
● 60 milliliters white rum
● Soda Water'

DIRECTIONS:
Throw the lime wedges, raspberries, mint, and sugar into a glass. Then, using a muddler or wooden spoon, press down on the ingredients to mush them all together and get all of the juice out of the lime wedges.
Add ice and pour in rum (you can just eyeball the amount, if you don't have something handy to measure) and then top the glass off with soda water.
If you want it a little more or less sweet, you can always add slightly more or slightly less sugar. It's also delicious with less rum, or no rum at all. Play around with the recipe and find the right ratio for you and your friends.